You are here
U.S. Air Force Governor's Newsletter October 2017

---
---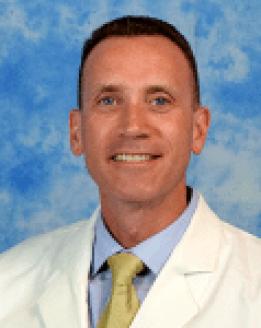 COL Matthew B. Carroll, MD, FACP, USAF, ACP Governor
---
From The Governor
Greetings from Ocean Springs, Mississippi! I had the distinct honor of co-hosting the Air Force/Army ACP combined chapter meeting with the Army ACP chapter governor LTC (Dr.) Cristin Mount in early September 2017. It was a fantastic meeting with outstanding and dynamic plenary speakers, break-out sessions which covered a breadth of Internal Medicine- and military medicine-relevant topics, and re-established the meeting as a valuable networking and mentorship platform. We also honored 4 distinguished Air Force chapter members with Laureate Awards and for the first time in several years honored an esteemed senior colleague with the AF ACP chapter Keil Lectureship award (please read more below). There was great synergy with our Army ACP colleagues across the spectrum of all our members. I cannot say enough about how fabulous the meeting was. I would like to thank the members of the meeting planning committee and breakout sessions for their hard work (again, please read more below). Without their dedication, our combined meeting would not have been the success that it was!
If you attended, thank you for choosing this meeting, as I know that you have many options (and other meetings that you can attend) to obtain your CME credits and MOC points. Both Dr. Mount (Army chapter governor) and myself are grateful for your presence and will use your feedback to continue to make the combined meeting the best that it can be. While we had more food than last year, both Dr. Mount and I have made food for the Saturday morning plenary sessions a planning priority which we have already included in next year's meeting! More enhancements are also actively being planned.
If you were unable to attend, we missed you! I sincerely mean that... we missed not having your presence to reminisce, network, and learn together. Both Dr. Mount and myself hope to see you at the Army / Air Force ACP combined chapter meeting in September 2018. Please strongly consider our ACP combined chapter meeting as a future source for ongoing professional growth and education.
---
Ohio/Air Force ACP Chapter Combined Meeting
If you are in the Columbus, Ohio or Dayton/Wright Patterson AFB area and would like to attend the combined meeting that we have with our Ohio colleagues you can still register. Please follow this link for more information
If you are in attendance, please say hi to our Vice Governor Dr. Angie Collamer who will be the senior officer representing the Air Force chapter. Dr. Collamer was elected as the Vice Governor at our townhall meeting that was held during the combined chapter meeting with the Army chapter in September 2017 (please read more below). We will have the following members speaking at the Ohio/Air Force ACP Chapter combined meeting:
Dr. Nicholas Conger—Infectious Disease session
Dr. Zachary Wright—Hematology/Oncology SEP
Dr. Donna Schube—Physician Wellness
We will also have the following residents presenting at the meeting:
Dr. Matthew Rendo
Dr. Nicholas Keaton
---
Save the Date!
As announced toward the conclusion of our September 2017 Air Force / Army ACP Combined Chapter meeting, the combined chapter meeting will be held again at the Gateway Club on Lackland AFB, TX from 6 – 8 September 2018. More announcements will be forthcoming, but both Dr. Mount and I hope that you will plan to be in attendance next year!
In addition to the educational content of this meeting, it will again be an important forum for me to update you on our chapter and its accomplishments, review chapter finances, vote, and hold a townhall meeting at the end. The chapter meeting will thus be important for ALL chapter members, regardless of whether you're a medical student or a Master of the ACP. Please plan to attend.
---
Air Force/Army ACP Chapter Combined Meeting in San Antonio
As I mentioned earlier, the Air Force/Army ACP Chapter Combined Meeting held at the Gateway Club in San Antonio, TX from 7 – 9 September was a tremendous success. There are a lot of people to thank for the success of the meeting, who did a lot of the "behind the scenes" work that made the meeting come together. I've listed a few of them below—if you know them or see them extend a hearty thanks for a job well done!
Major Andrew Skabelund—Air Force ACP Chapter meeting planning chair
LTC Cristin Mount—Army ACP Chapter Governor
Major Robert Walter—Army ACP Chapter meeting planning chair
Col (Ret) Michael Morris—Army ACP Chapter research competition planning chair
Major Tatjana Calvano—Army ACP Chapter logistics coordinator
For planning the Breakout sessions:
Gastroenterology—LtCol John Gancayco
Rheumatology—LTC Thomas Hoffman (Army)
Nephrology—Major Ben Morrow
Pulmonary/Critical Care—Major Edward McCann
Infectious Disease—Major Ana Markelz (Army)
General Medicine—Major Kristen Glass
Endocrinology—Major Sky Graybill (Army)
Hematology/Oncology—LtCol Wilfredo De La Cruz
Cardiology—Major Rosco Gore (Army)
We were fortunate to have an amazing group of speakers, top notch poster and podium presentations, and we had several distinguished members who were awarded for their contribution to the chapter.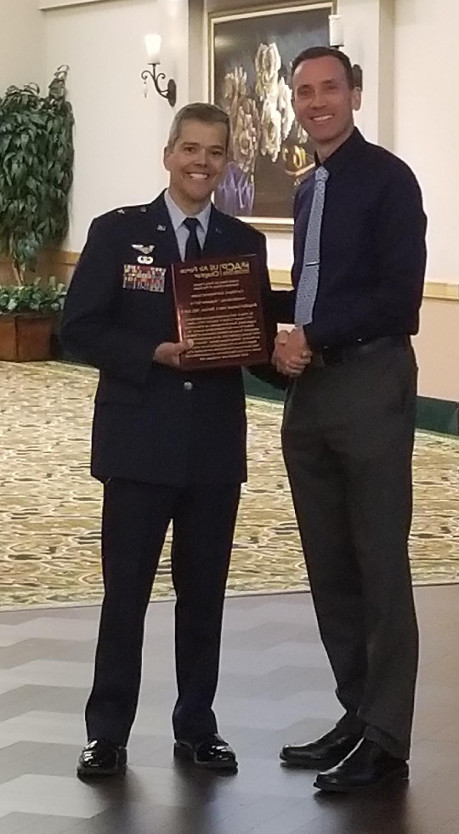 Pictured above is Brigadier General (Dr.) John J. DeGoes who was presented with the Col. Philip G. Keil Lectureship award for his insightful presentation about the future challenges and opportunities for Internists in the AFMS. The Keil Lectureship award is presented to a senior active duty or recently retired physician to commemorate that individual's leadership in a particular specialty. The award was established in 1977 to honor Col Philip G. Keil (19I7-1975), a flight surgeon during World War II and later, one of the air Force Medical Service's first internal medicine specialist. He subsequently became the chairman, Department of Medicine at USAF Hospital, Lackland AFB, and the department's first Intern and Residency Training Program Director. Through Dr Keil's diligent efforts, the first meeting of the Society of Air Force Internists and Allied Specialists (the forerunner of the Society of Air Force Physicians) was convened at Wilford Hall USAF Medical Center in February 1958.
We also had four Chapter Laureate Award winners. The Laureate Award is designed to honor those Fellows and Masters of the College who have demonstrated, by their example and conduct, an abiding commitment to excellence in medical care, education, and research, and service to their community, the Air Force chapter, and the ACP. A Laureate nominee is typically a senior physician who has been a Fellow or Master of the College for at least 15 to 20 years, achieved a long history of excellence and peer approval in the specialty of internal medicine, and served the chapter and community with distinction or in some clearly definable manner.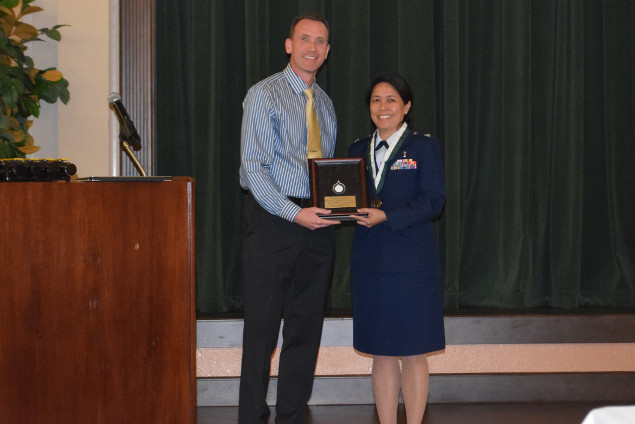 (Above) Dr. Rechell Rodriguez receiving the Air Force ACP Chapter Laureate award. She was recognized for her service to the Air Force ACP Chapter as Governor from 2010 – 2013 as well as dedication to Graduate Medical Education, USU national clerkship director, and renowned instructor of faculty development.
(Below) Dr. Jay B. Higgs receiving the Air Force ACP Chapter Laureate award. He was recognized for his dedication to clinical care, scholastic activities, and expanding the role of musculoskeletal ultrasound in Rheumatology nationally.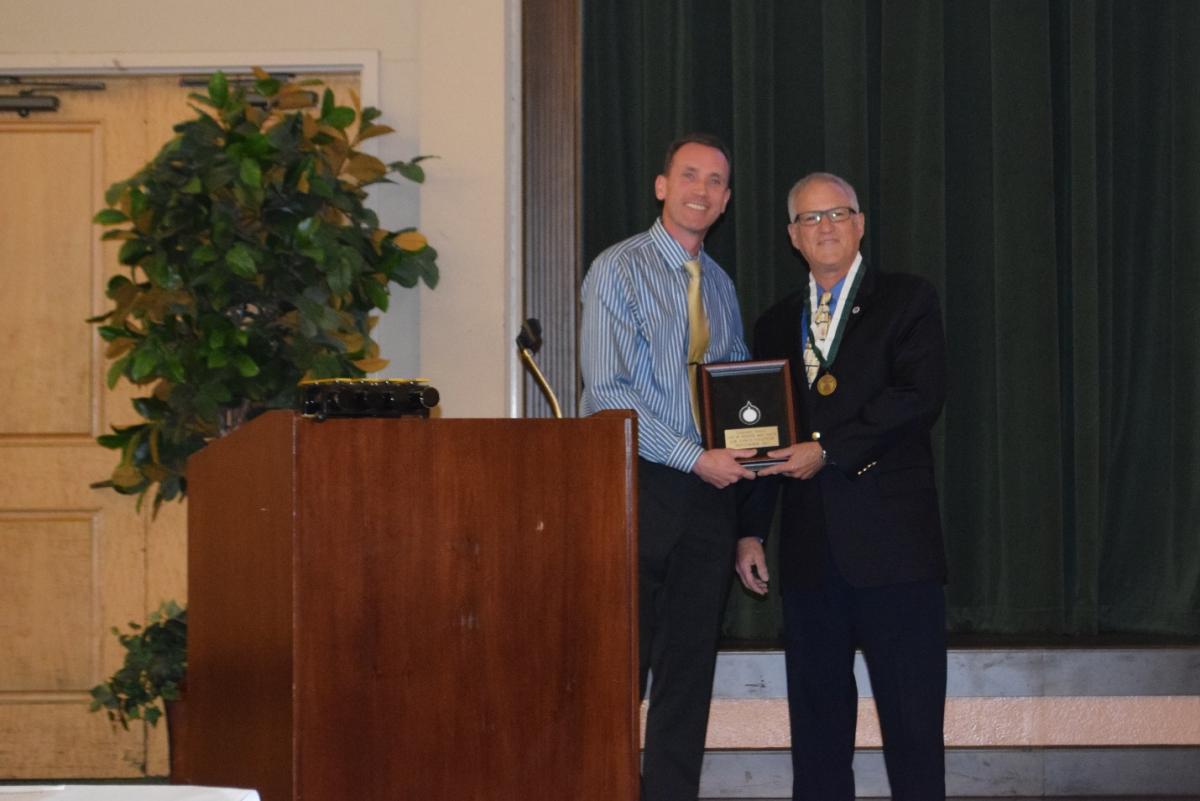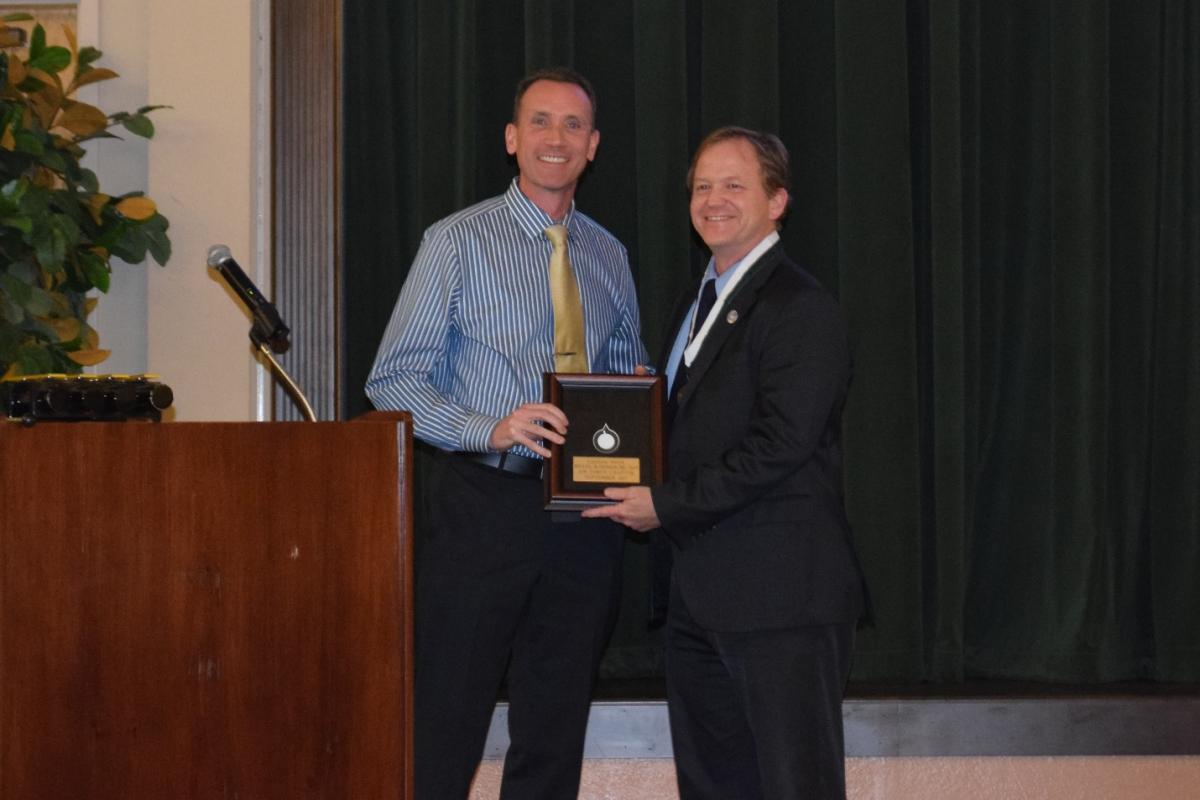 (Above) Dr. Michael Osswald receiving the Air Force Chapter Laureate award. He was recognized for his superior clinical acumen, dedication to clinical care, service to the chapter, and peer reviewed publications.
(Below) Dr. James Quinn receiving the Air Force Chapter Laureate award. He was recognized for his academic prowess, service to the chapter, exemplifying service before self in his style of leadership, and stellar mentoring of numerous fellows, residents, and medical students.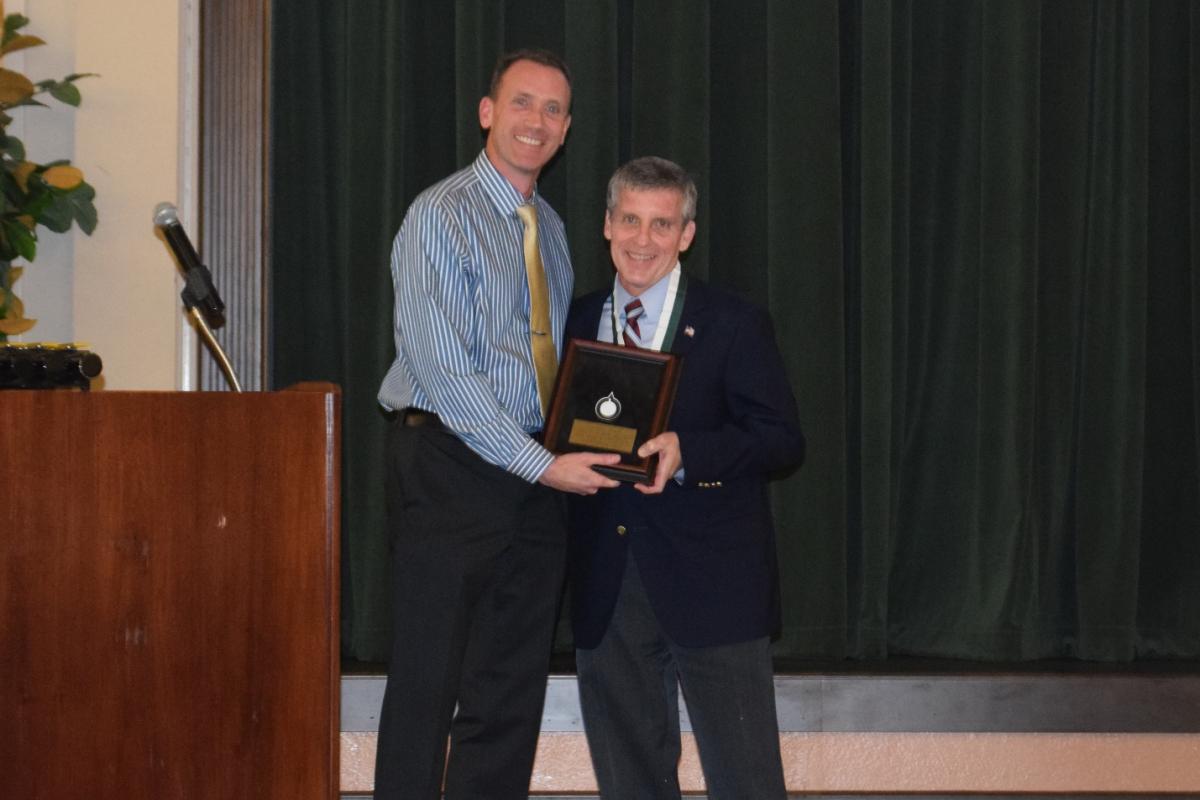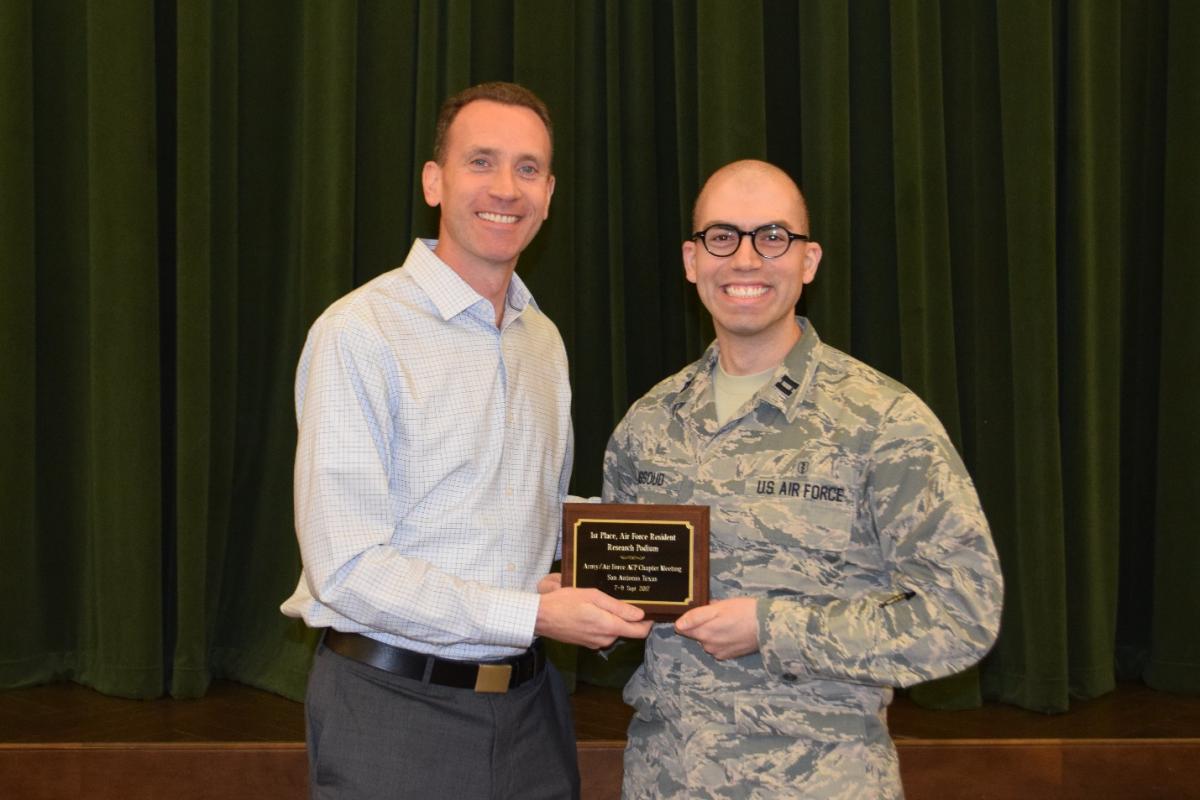 (Above) The Arthur Grollman Award for outstanding resident research was presented to Captain Michael Massoud for his podium presentation "Who Started the Fire? A Tale of Opiate Prescriptions."
(Below) The Air Force Resident Clinical Vignette poster competition winner was Captain Matthew Rendo for "Diffuse Erythrodermic Psoriasis in a Patient without Psoriasis."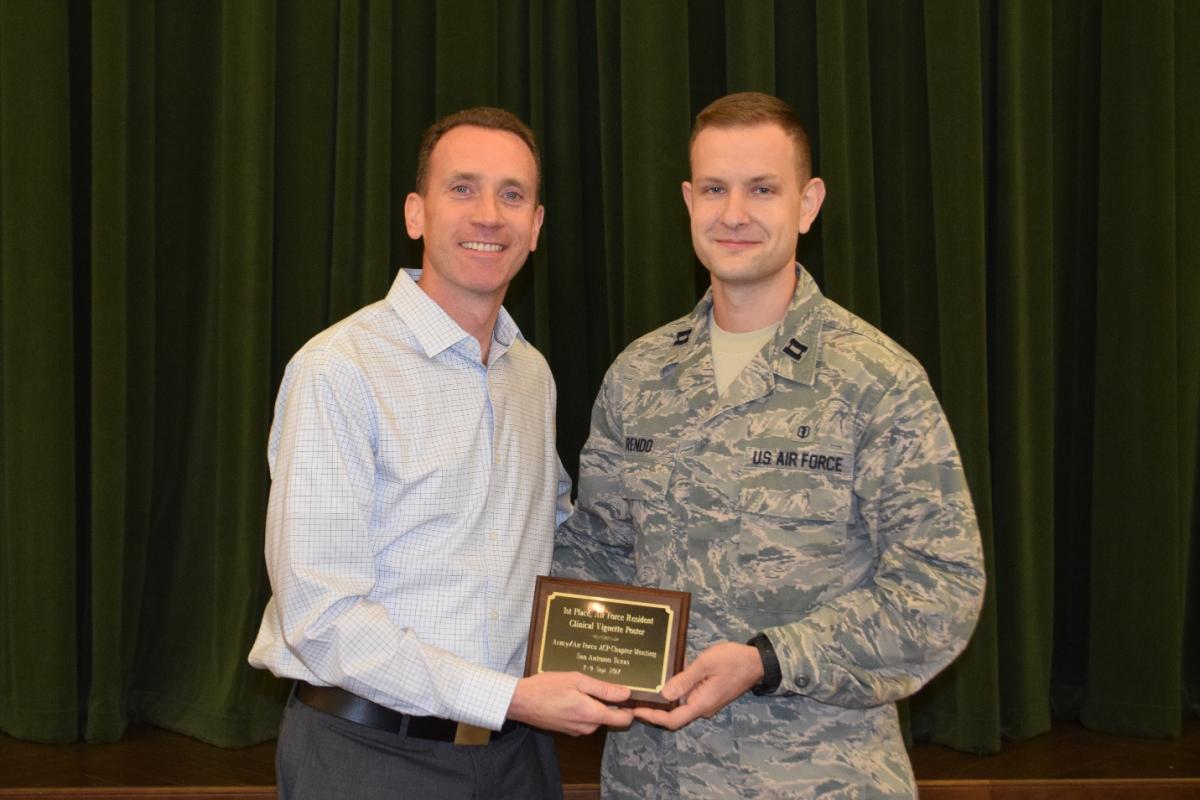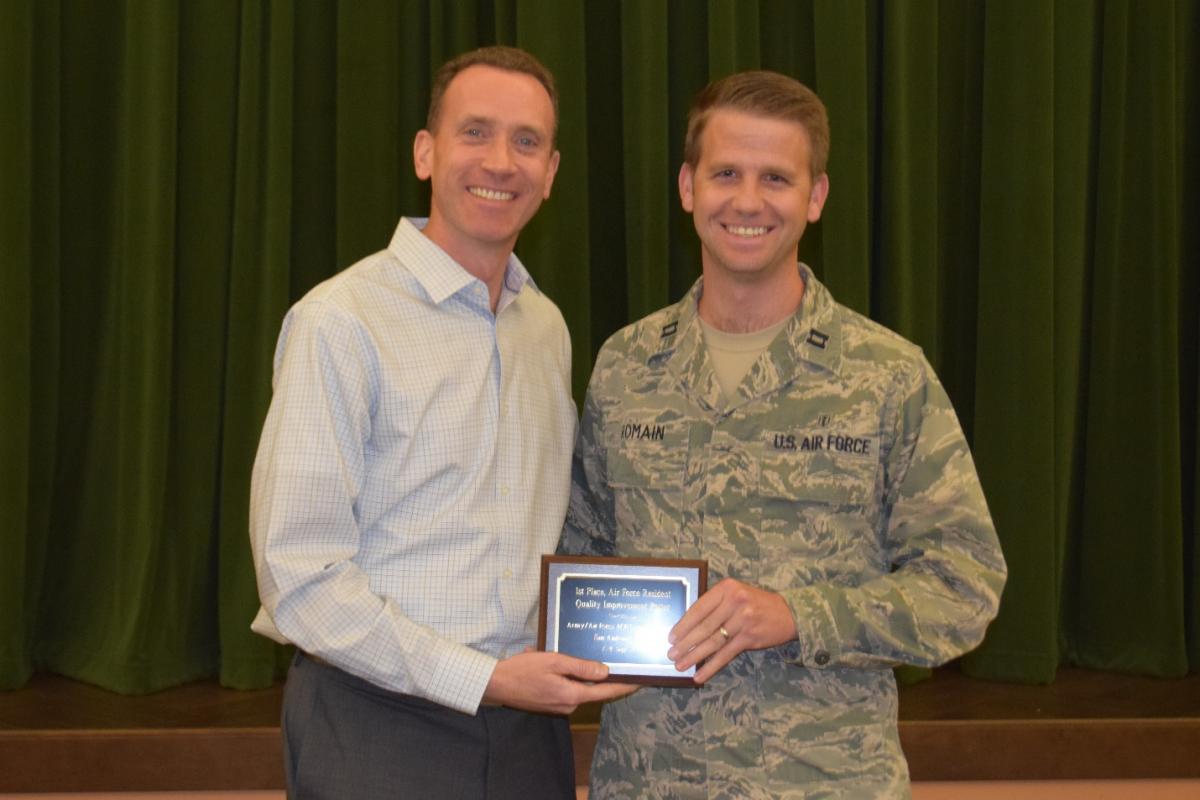 (Above) The Air Force Resident QIPS Poster Competition winner was Captain Joshua Romain for "Palliative Care Utilization in Patients with Newly Diagnosed, Incurable Solid Tumor Malignancies: The Experiences of an Institution New to Palliative Care"
(Below) The Fellow Research Podium competition winner was Captain John Hunninghake for "Intermittent Gastric Feeds, not Continuous, Have the Lowest Insulin Requirement: A Randomized Crossover Study"
Captain Hunninghake was also the winner of the Fellows QIPS Poster Competition for his work titled "Improvement in Knowledge and Confidence after the Introduction of a New Curriculum for Rotating Residents in the Medical ICU."
Our winners will represent the Air Force ACP Chapter at the national ACP meeting in New Orleans in April 2018!
Last but not least, the Air Force Jeopardy team winners were the Wright Patterson Air Force Base team consisting of Captain (Dr.) Nicholas Niazi, Captain (Dr.) Jason Thomas, and Captain (Dr.) Douglas Deever. Congratulations and best of luck at National ACP in New Orleans in April 2018!
Our chapter also held an "in person" member meeting from 1250 – 1330 hours on 8 September 2017. Chapter achievements, membership status, finances, and preliminary mission/vision were reviewed by the Governor. A vote was held for Angelique Collamer to start a 3-year term as Vice Governor and Jesse Wickham to start a 3-year term as Treasurer. Those eligible to vote (Members, Fellows of the ACP, and Masters of the ACP) unanimously approved these two outstanding individuals of our chapter for their respective positions.
Below are the current officers for the chapter, all of whom have been elected by chapter members:
| Position | Person | Term Length |
| --- | --- | --- |
| Governor | Matthew B. Carroll | 2017 - 2021 |
| Vice Governor | Angelique Collamer | 2017 - 2020 |
| Past Governor | William J. Hannah, Jr. | 2017 - 2021 |
| Secretary | [VACANT] | 2017 - 2020 |
| Treasurer | Jesse M. Wickham | 2017 - 2020 |
While all officers are council members, the council members noted below have been appointed to their respective positions:
| Position | Person | Term Length |
| --- | --- | --- |
| ACP Education Liaison (ACEL) | Andrew Skabelund | 2017 – 2020 |
| Chapter Nominations Committee (Awards) | Derek Smith | 2017 – 2019 |
| Member – Early Career Physicians | Nathan Evans | 2017 – 2020 |
| Member – Medical Student (USU) | Matthew Fralish | 2017 – 2020 |
| Member – Resident/Fellow | Jason Cromar (resident) | 2017 – 2020 |
| | John Hunninghake (fellow) | 2017 – 2020 |
All 4 IM resident Program Directors are also Council Members, with their their term of the same duration as their status as Program Director.
Keesler—Wayne Latack
WPAFB—Kathryn Burtson
Travis—Suk (Charles) Whang
SAMMC—Kristen Glass
Rechell Rodriguez serves as Diversity/Women's Interests leader. Dr. Rodriguez is looking for an early career physician (or physicians) in our chapter whom she can mentor and eventually transition into leadership of this important interest group. If you are interested please contact me.
As announced at the chapter meeting, we currently have one council position that is vacant: that of Historian. This position is a low time-demand position but nonetheless important. If you are interested in this position please contact me as well.
I presented to those in attendance at the townhall meeting a preliminary chapter mission and vision. Consistent with national ACP goals but with a focus on the unique challenges that we experience throughout (and after) our active duty careers, I would ask that you reflect on the preliminary Chapter Mission and Chapter Vision noted below. Please provide me with any feedback that you might have about these statements.
(Preliminary) Chapter Mission:
Recruit, promote, and retain AF Internists and Subspecialists as vibrant members of the AF ACP chapter
(Preliminary) Chapter Vision:
AF ACP chapter represents and fosters educational and professional aspirations of all AF Internists and Subspecialists throughout all stages of their career.
Last, and on a bit of a sad note, we had NO nominations this year for the Major General Archie A. Hoffman Award. The Major General Archie Hoffman Award was established in 1985 to honor a junior staff member for contributions to the Air Force Medical Service not limited to clinical investigation or participation in Society activities. It recognizes the clinical achievements of our early career physicians either at an academic military treatment facility or "in the field" who are excelling in their patient care and their profession. I know that we have talented early career physicians in our chapter because I have worked with them or met them at chapter and national ACP gatherings. If you are a supervisor please consider submitting a talented early career physician for this award. If you are a blossoming early career physician, ask your supervisor to nominate you. A call for this award, which will be awarded at the combined chapter meeting next year, will go out in the next few months.
---
Hot Topics
ACP and ABIM Sign MOU to Guide Work on Alternate Society Pathway
In the ongoing evolution of how Maintenance of Certification (MOC) will be obtained and from who, Darilyn Moyer, ACP's Executive Vice President and CEO, sent an email to ACP Members in September 2017. Follow this link to read the letter.
The ACP plans to create an alternative society pathway based on MKSAP which would be recognized and accepted by the American Board of Internal Medicine (ABIM) for MOC. The American College of Cardiology and American Society of Clinical Oncology have signed similar agreements.
"How Many Internists" Report
The number of internal medicine physicians in the U.S. and their distribution across general internal medicine and subspecialties were determined from the American Medical Association (AMA) Masterfile. Membership data from the American College of Physicians (ACP) were compared to the population of U.S. internists to determine: (a) the proportion of all U.S. internists who are ACP members overall and within subgroups; and (b) how the distribution of ACP members across specialties compares to the population of U.S. internists.
The number of U.S. internists and ACP members (excluding students and affiliates) included in analysis for each year presented in this report:
2017: 307,998 U.S. internists and 103,667 ACP members, as of June 2017
2016: 301, 324 U.S. internists and 100,413 ACP members, as of June 2016
A few findings to be aware of:
- ACP's market share of all US Internists has increased slightly from last year when it was 33% to 34% for 2017.
- Nationally, the number of internists increased 2%; whereas, the number who belong to ACP increased by 3%.
- The estimated number of residents/fellows within ACP increased by 12% compared to 2016, while increasing by 2% nationally.
- ACP's market share of active internists 70 years of age or younger who have completed their training is unchanged from last year and is at 30%
- Among active general internists who are no longer in training (GIMs), ACP's market share rose to 40% (an increase of 1 percentage point from 2016) and does not show a strong pattern by age
- ACP's market share of subspecialists active in medicine and no longer in training is at 20%, a decrease of about 1 percentage point from 2016.
Upcoming Free Member Webinars through the ACP Leadership Academy
The ACP Leadership will present several free member webinars this fall. Topics include "Using Data and Discussion to Drive Improvement," "Leadership Principles for Women in Medicine," and "Advancing to ACP Fellowship." Details, including dates, times, and featured speakers can be found on the Free ACP Leadership Academy Webinars page at this link, as well as registration for the webinars.
Become a Chapter Wellbeing Champion
At the recent Board of Governors meeting that was held in early October 2017, ACP demonstrated its continued commitment to supporting its members in multiple ways, including enhancing their well-being and professional satisfaction. ACP is strengthening its Well Being (formerly Wellness) Champion program (WC) to include expanded training, a clear set of responsibilities and expectations, and new tools to help Champions do and track their wellness work.
Some of the commitments for the WC are noted below:
- 3 year term
- Complete live and virtual training
- Integrate well-being into chapter activities
- Serve as a well-being coach for at least 2 colleagues/year
- Assess and help at least one regional practice per year improve burnout
So, what is in it for a member who volunteers for the WC? Many—it is an opportunity to serve the Air Force chapter and ACP at large as well as build your CV. You will earn a Well-Being Champion certificate from the ACP, have access to free training to enhance you own well-being and professional satisfaction, potentially earn MOC points, and ultimately serve a need of the Air Force Chapter and your peers! Initial training will be held at both IM2018 or IM2019 depending on when you would be able to attend.
If you have any questions about this wonderful opportunity and would like to volunteer, please contact me.
---
Mark Your Calendar
| | |
| --- | --- |
| 19 – 20 October 2017 | Ohio/Air Force ACP Chapter Meeting (Columbus, OH) |
| 19 – 21 April 2018 | National ACP Internal Medicine Meeting (New Orleans, LA) |
| 6 – 8 September 2018 | Air Force/Army ACP Chapter Meeting (Lackland AFB, TX) |
---
Newest Air Force Chapter Members
Please extend a hardy welcome to our newest members, resident/fellow members, and medical students honorably mentioned below. We appreciate their joining our chapter and look forward to their contribution to its growth!
Newest Member: Erin Ezzell
Newest Resident / Fellow Members:
Andrew Polito
CAPT Cherie J Renaud, MD
James Dizmang
CAPT Satej Pradhan, USAF
Danny Pizzino, MD USAF
Dee Gardner
Sean Barnett, DO
Mayank Patel, MD
Wingyee Wan, MD
Josiah Hardin, DO USAF
Newest Medical Students:
Christian Lamb
Joshua Herring
Josephine Barone
Couger Jimenez Jaramillo
Stephanie Hur
Mary Wootan Holst
Ryan Craig
Michael Clarion
Michael Tang
Vivian Lee
Ariana Sheridan
John Beach
Katherine McCroary
William Glazier
Erin Lindenmeyer
Kevin Brinkman
John White
Ryan Frazier
Joseph Lee
Kenneth Wise
Brandon Ward
Anthony Esparza
My Linh Vu
Molly Lonneman
Zachary Der Besten
Genevieve Miller
Eileen Ly
Donald Furman
Lindsey Koop
Ryan Price
Alexis Corcoran
Jenna Hoobler
Brycen Wilson
Austin Y Hong
Joseph Glendening
Samantha Jain
Ian Del Valle