You are here
Kudos to Our Members
2017 ACP Young Achievers
View the full list of Young Achievers who participated in Internal Medicine 2017 as National Abstract Competition Finalists.
---
Air Force Chapter Wins 2017 John Tooker Evergreen Award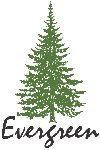 The John Tooker Evergreen Awards Program provides recognition and visibility to chapters that have successfully implemented programs to increase membership, improve communication, increase member involvement, enhance diversity, foster careers in internal medicine and improve management of the chapter. The Air Force Chapter received a 2017 John Tooker Evergreen Award for their initiative, Ohio and Air Force Chapters Collaboration on 2015, 2016 Chapter Meetings.
---
The Chapter recognizes and congratulates who were elected to Fellowship or joined the College in the past 6 months.
---
The Air Force Chapter would like to thank the following member(s) for recruiting colleagues as part of ACP's Recruit-a-Colleague program:
COL Antonia Silva-Hale, MD FACP
---
If you have any current news to share about yourself or a colleague that we can celebrate, please send it along to the Governor, Matthew Carroll, USAF, MD, FACP