You are here
2015 Governors-elect Candidates' Bios and Statements
US Air Force Chapter
The ballots for the current Governors-elect election have been mailed. The voting membership (Masters, Fellows, Members, and Resident/Fellow Members with an electdate of 9/1/2013 or earlier) can vote online at(www.directvote.net/ACP/) or mail-in ballot. You will need your mailed ballot with your ACP Member Number and Election Passcode in order to make a vote. Below are the bios and statements of the candidates that are running in this election. Online voting began on September 21, 2015 and ends on November 9, 2015 at 11:59 PM Eastern. Please be sure to vote!
For replacement ballots and election customer service, e-mail support@directvote.net or call toll-free 1 866 909 3549, Monday-Friday, 8:00 a.m. - 5:00 p.m. Central. For general election information, you may email Evelyn James, Governor Election Coordinator, or call her at 215 351 2699.
---
Matthew B. Carroll, MD, FACP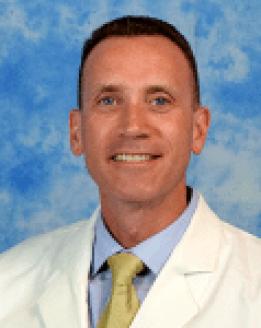 EDUCATION: Undergraduate: United States Air Force Academy USAF Academy, CO Bachelors of Science in Chemistry 1988 to 1992 Medical School: Uniformed Services University of the Health Sciences Bethesda, MD Doctor of Medicine 1992 to 1996
POST DOCTORAL TRAINING: Internship & Residency: David Grant Medical Center Travis AFB, CA Residency in Internal Medicine 1996 to 1999 Fellowship: Wilford Hall Medical Center Lackland, TX Fellowship in Rheumatology 2005 to 2007
CERTIFICATION: Diplomate, American Board of Internal Medicine-Board Certification 1999, 2009 Diplomate, American Board of Internal Medicine-Rheumatology Board Certification 2007
PRESENT POSITION: Designated Institutional Official, Keesler Medical Center GME and Chief of Rheumatology, Keesler Medical Center
ACP CHAPTER INVOLVEMENT/ LEADERSHIP ACTIVITIES: Invited Speaker, AF ACP Chapter Meeting, November 2011 Planning Committee Member for Tri-Service ACP Meeting, October 2012
ACP NATIONAL ACTIVITIES: Fellowship in ACP, 2005
OTHER APPOINTMENTS/ACTIVITIES: Consultant to the USAF Surgeon General for Rheumatology Institutional Review Board, Chairperson, Keesler Medical Center Associate Program Director, IM Residency, Keesler Medical Center
AREAS OF PROFESSIONAL INTEREST/ EXPERTISE: Actively involved in clinical research related to illnesses such as gout, erosive osteoarthritis, rheumatoid arthritis, myocardial infarction, psoriasis/psoriatic arthritis, and sub-acromial bursitis; Actively involved in leadership opportunities in academic medicine
CANDIDATE STATEMENT: I have been a proud member of the American College of Physicians since 1996 and served the United States Air Force as an Internist for 6 years before returning to fellowship. Since 2007 I have served as a dual certified Internist & Rheumatologist. I have served overseas and stateside, practiced solo and with other Internists, in academic and non-academic medical treatment facilities, and as an Internist and a specialist. I have 19 years of experience practicing in the military and strongly feel that this expertise makes me an excellent candidate for ACP governor as I can relate to the challenges that face Internists throughout the Air Force at all levels. As Governor I would diligently represent our chapter and our needs at the national ACP level. It would be an honor to serve as your next ACP Governor.
---
Angelique N. Collamer, MC, FACP

EDUCATION: B.A., Wellesley College, Wellesley, MA M.D., Uniformed Services University of the Health Sciences, Bethesda, MD
POST DOCTORAL TRAINING: Internal Medicine Residency, Wright-Patterson AFB Medical Center Rheumatology Fellowship, San Antonio Uniformed Services Health Education Consortium
CERTIFICATION: ABIM, Internal Medicine (2007) and Rheumatology (2009)
PRESENT POSITION: Air Force Medical Student Squadron Commander, Uniformed Services University of the Health Sciences Staff Rheumatologist, Walter Reed National Military Medical Center at Bethesda
ACP CHAPTER INVOLVEMENT/LEADERSHIP ACTIVITIES: Councilor, National Air Force ACP Chapter, 2008- Treasurer, National Air Force ACP Chapter, 2011- Treasurer, Air Force Council of Young Physicians, 2009- Rheumatology Break Out Coordinator, 2012 Military Tri-Service Meeting
ACP NATIONAL ACTIVITIES: Fellowship, 2010
OTHER APPOINTMENTS/ACTIVITIES: Assistant Professor of Medicine, Uniformed Services University of the Health Sciences; Director, Commandant's Officer Professional Development Program; Air Force member to the VA/DoD Non-Surgical Management of Hip & Knee Osteoarthritis Clinical Practice Guideline Working Group; Medical Director (Chief), Medical Specialties Clinics, USAF Hospital Langley (2011-13); Grand Rounds Project Coordinator, USAF Hospital Langley (2011-13)
AREAS OF PROFESSIONAL INTEREST/EXPERTISE: Military Medicine, Officer Professional Development, Medical Education
CANDIDATE STATEMENT: I am delighted at the opportunity to be considered for the role of Governor of the Air Force ACP Chapter. I believe my educational background and skills, devotion to academic medicine, leadership experience and love of teaching make me well suited for the position. I take pride in my role as an academic internist and hope to bring my energy and enthusiasm to our chapter, particularly to the recruitment and retention of our student, resident and fellow members. As a career Air Force physician, I have a vested interest in ensuring military medical education and military internists remain a standard-bearer for excellence and I am prepared to advocate for our members at local and national forums. Above all, I promise to treat others with courtesy, sensitivity and respect, while building consensus and fostering team commitment in order to accomplish our chapter goals. Thank you for your consideration.