You are here
U.S. Navy Governor's Newsletter January 2017
U.S. Navy Governor's Newsletter January 2017

---
---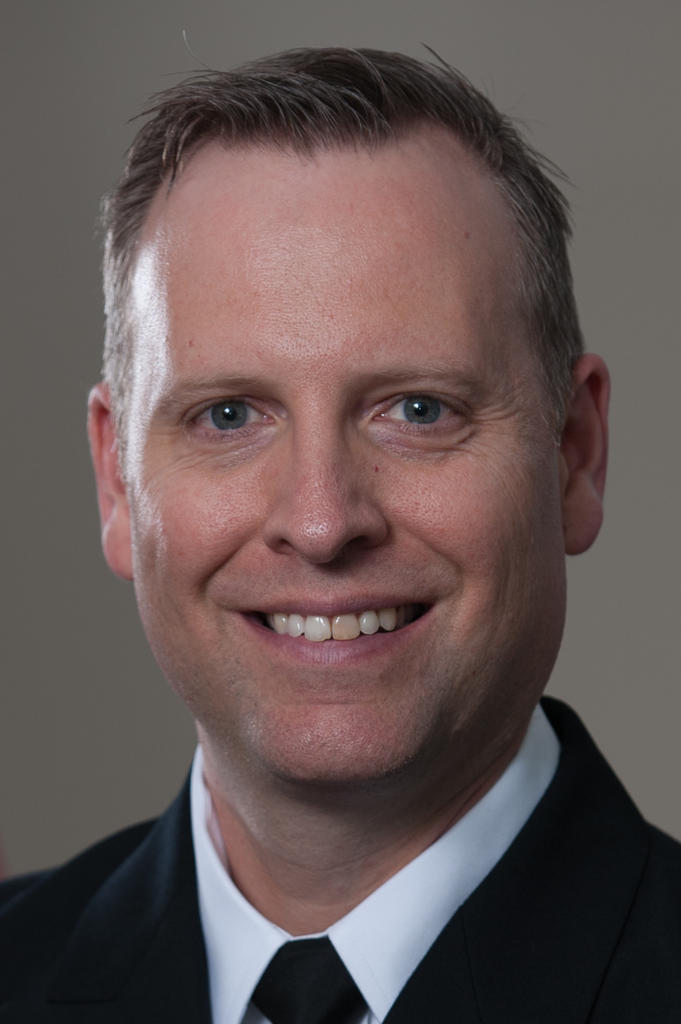 CAPT Michael P. Keith, MC USN, FACP, ACP Governor
---
From the Governor:
I'm back in the clinic seeing patients after attending our chapter's annual meeting. Despite the day to day difficulties with AHLTA, I feel energized after our conference. I'd like to be the first to thank our meeting chair, LT Joyce Hall, for her outstanding work in organizing an outstanding meeting which provided updates on a broad range of topics in medical education, general internal medicine, and subspecialty medicine. The meeting was well attended, with official registrations via the ACP website totaling 103 – nearly 15% of our chapter!
We had attendees from across the Navy internal medicine community, including LT Mike Dore and LT Nancy Lentz from NH Guam and CAPT Jeff Timby from Tripler Army Medical Center. Associates from each of the 'Big Three' competed in the abstract and doctor's dilemma competitions. CAPT Chris Culp, Commanding Officer of NMCP, delivered our keynote address to kick off the meeting and RADM Colin Chinn, Director of Research, Development and Acquisition, Defense Health Agency, provided an overview of the DHA and possible changes to Navy Medicine following the National Defense Authorization Act. CDR Tim Quast, closed out the meeting with his annual specialty leader update which disseminated valuable information on manning and promotions.
My biggest take home from the meeting was in the area of physician burnout. This remains an active area of discussion at the college level, featured at each Board of Governor's meeting I have attended during my term. I was inspired to write briefly on this topic based on LCDR Justin Lafreniere's outstanding update on recognizing burnout, the negative consequences of burnout for physicians and patients, and ways to combat burnout, including having a hobby.
In a pre-meeting run on Thursday afternoon, I had occasion to run past Norfolk's Harrison Opera House, one of the venues where Virginia Opera performs. During my run, which provided time for some clearing of the mind, I became open to the possibility to reflect on things I do that help me prevent burnout. Running seems obvious and somewhat expected for a medical officer. And indeed, it is something I truly enjoy. Music, specifically singing, is the other major way I find creative outlets which I think have helped me tremendously over the last few years with coping the stresses of work and the demands of family. I invite you to consider what activities outside of the hospital help you recharge. What hobbies do you enjoy? So this year, though you may not give yourself the gift of opera (see photo), think of what gift you may give yourself to prevent burnout.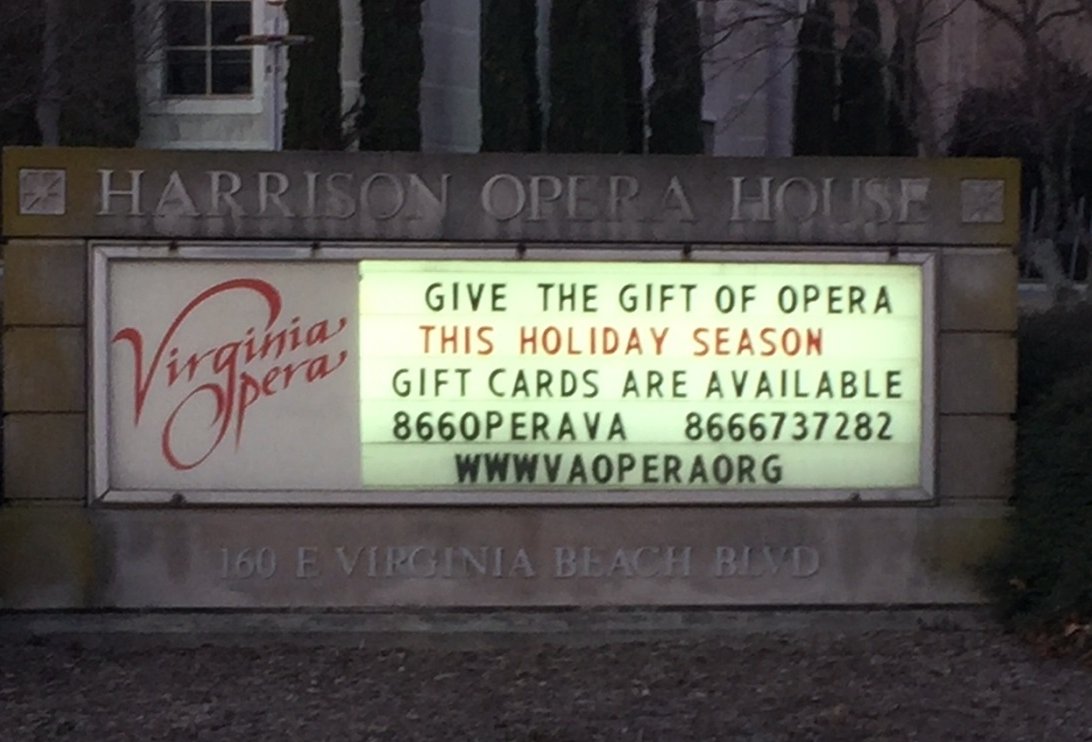 ---
2017 Navy Chapter Meeting
This was one of our best attended meetings in many years! If you attended and are in need of CME, please note, the link has changed. You may claim a maximum of 9.5 hours of credit by visiting our chapter's page on ACPOnline or by following the link: CME 2017 Navy Chapter Meeting .
Thank you to all of our attendees – you made the meeting a huge success! Special thanks to the 47 of you who turned in a completed course evaluation form. These forms provide valuable feedback to make the meeting better fit the needs of our members, including suggested topics for next year's meeting.
---
Scientific Abstract Competition
In addition to an abstract competition for residents, this year's meeting featured a competition for staff and fellows (Early Career Physicians in college vernacular). Thanks to LCDR Mark Tschanz for recommending this category – one I hope to continue to grow in the coming years. Winners by competitive category are:
PodiumWinners
Medical Student Clinical Vignette
ENS Jessica Zimmerman: "Biologics vs Food Consumption! Atypical Presentation of Septic Arthritis in Patient with Rheumatoid Arthritis"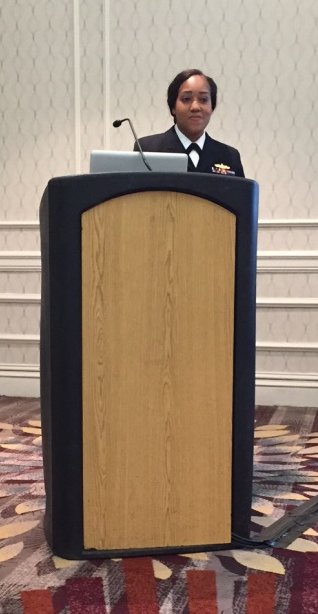 Resident Research
LT Sara Robinson: "High Value Cost-Conscious Care: Multiple Interventions for Sustainable Reduction of Unnecessary Diagnostic Tests"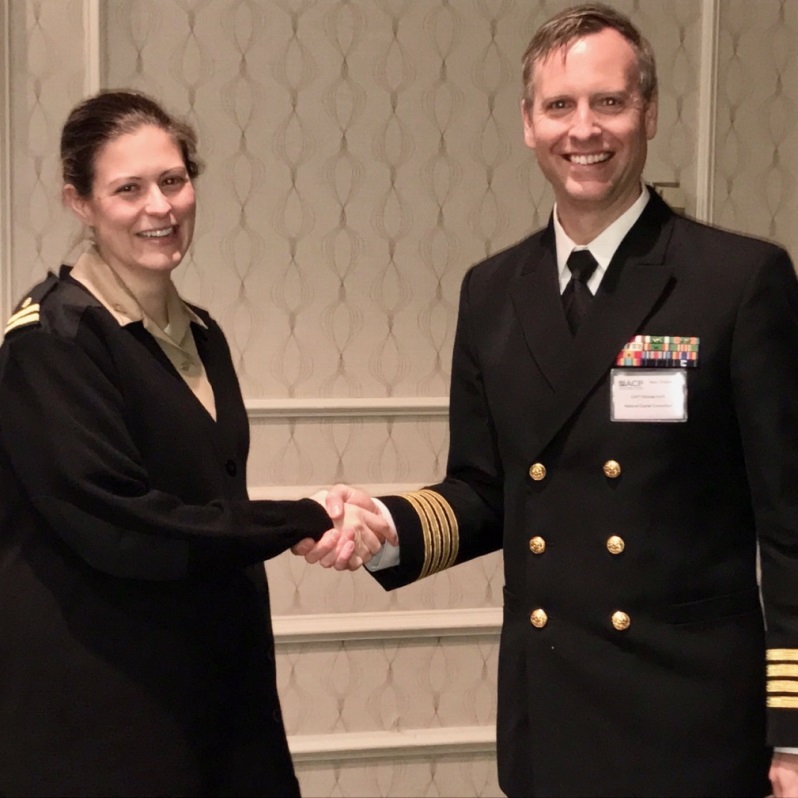 Resident Clinical Vignette
LT Daniel Rausa: "Atypical Hemolytic Uremic Syndrome: An Important Zebra in the Herd"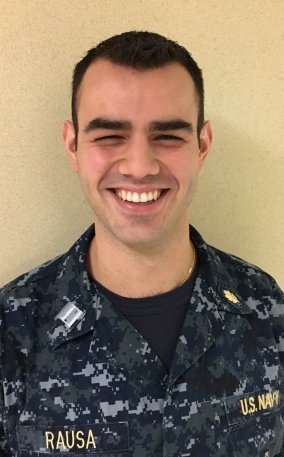 Early Career Physicians
LCDR Brent Lacey: "Hepatitis C Evaluation, Prevention And Cure (HEPC) Program"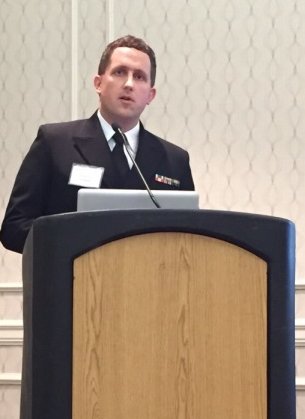 Poster Winners
Resident Research Posters
2nd Place: LT Patrick Moon: "Developing a Mobile Health Application to Improve Clinic Flow"
1st Place: LCDR Raj Singaraju: "Tobacco Rights and Behavioral Modification in a Comprehensive Single Payer System: A Qualitative Analysis of Tobacco use in US Marines Stationed in Okinawa, Japan.
Early Career Physician Posters
1st Place: LT Jason Weiner: "Asymptomatic Multifocal Sclerotic Bone Lesions"
Resident Clinical Vignette Posters
3rd place: LT Kyle Keinath: "Flank Pain: A Trojan Horse"
2nd place: LT Serennah Harding: "Malignant Pericardial Effusion as the sole manifestation of Relapsed Multiple Myeloma"
1st Place: LT Joseph Happel: "Cardiac Amyloidosis with Recurrent Orthostatic Hypotension and Presyncope"
Doctor's Dilemma
The chapter held its annual jeopardy-style competition on the second day of the meeting. Thanks to LT Greg Condos and LT Brett Sadowski for running the program .I'd also like to thank LT Ben Vipler for last minute troubleshooting help with the buzzers. This year the Admiral's Cup returns to Walter Reed. The winning team of (L to R) LT Joseph Happel, LT Jeffery Gray, and LT Ben Kurth will represent our chapter in San Diego at IM 2017.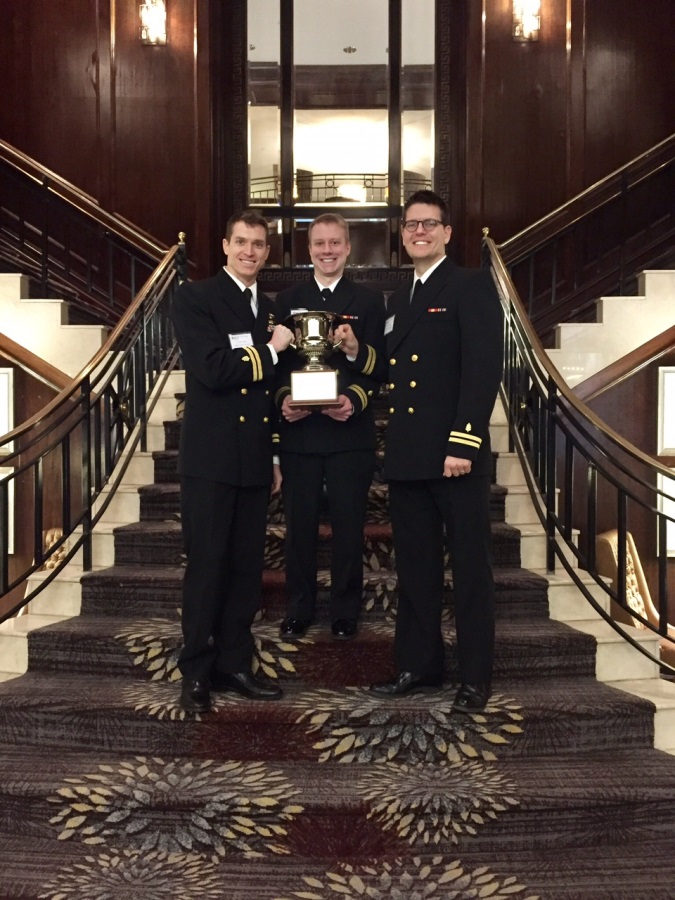 ---
Chapterwide and MTF Specific Awards
Each year the chapter's award committee accepts nominations for chapter awards presented at the annual meeting. Additionally, each program director has the opportunity to select a faculty and resident to receive an MTF specific staff or resident of the year award. The award presentation is rounded out by presentation of the Chapter Laureate award. I'm pleased to announce this year's award winners:
Chapter Laureate: CAPT(ret) Mark Dick
Master Teacher: CAPT (ret) Scott Parrish, NMCSD
Sparks Award: LCDR Jonathon Sardina, Camp LeJeune
VADM Nathan Young Leader Award: LCDR James Ripple, US NH Guantanamo Bay
Volunteerism: CAPT (ret) Thakor G. Patel
NMCSD:
- Resident Teacher of the Year: LCDR Deb Coffey
- Staff Teacher of the Year: CDR(Sel) Mark Tschanz
NMCP:
- Resident Teacher of the Year: LT David Oliver
- Staff Teacher of the Year: LCDR Nate Cutler
WRNMMC:
- Resident Teacher of the Year: LT Jeannette Collins
- Staff Teacher of the Year: CDR(Sel) Andy Philip
---
Chapter Excellence Award
The Navy Chapter received the Chapter Excellence Award for 2016. This award recognizes chapters which successfully meet the standards for managing a chapter. In order to achieve the Chapter Excellence Award, chapters must meet all basic criteria and seven optional criteria. Criteria include such activities as formulating an effective Governor's Council and committees, communicating frequently with membership, providing educational opportunities, recruiting and advancing members and celebrating membership through local awards.
---
Updates from the College
ACP and AAFP Release Guideline for Treatment of Hypertension in Adults 60 Years and Older
ACP and AAFP have released a clinical practice guideline . The guideline presents evidence and provides clinical recommendations based on the benefits and harms of higher versus lower blood pressure targets for the treatment of hypertension in adults aged 60 years or older. The joint guideline was published in Annals of Internal Medicine on Jan. 17.
Patient Education for Healthy New Year's Resolutions
Help your patients stick to their health-related new year's resolutions by using the "Take Control of Your Health" guide. Developed by ACP in partnership with Consumer Reports, this brief but useful guide encourages patients to talk to their primary care physician about maintaining healthy blood sugar and blood pressure levels; vaccines, screenings, and medicines they might need; and how to choose a healthy lifestyle. Access the guide and share it with your chapter members and colleagues.
ACP Updates Recommendations for Treatment of Type 2 Diabetes
ACP has released a clinical practice guideline to present the evidence and provide clinical recommendations on oral pharmacologic treatment of type 2 diabetes in adults. The guideline was published in Annals of Internal Medicine on January 3 and serves as an update to the 2012 ACP guideline on the same topic. This guideline is endorsed by American Academy of Family Physicians
---
Future Dates
IM 2017: The 2017 National Meeting will be held in San Diego, CA March 30-April 1, 2017. Stand by for updates on a chapter reception in partnership with the Ohio, Army, and Air Force Chapters at IM 2017.
Navy ACP 2017: Naval Medical Center San Diego will host our 2017 chapter meeting. Dates for the meeting are 12 – 13 January 2018.
---
Chapter Contacts
CAPT Michael P. Keith, MC USN FACP, Governor

Navy Chapter: ACPonline.org