You are here
Governor's Desk June 2012
Governor's Desk June 2012

| | |
| --- | --- |
| June 2012 | CAPT Mark L. Dick, MD, FACP |
---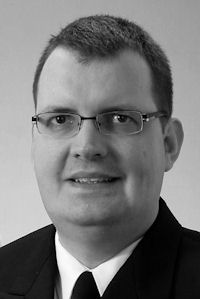 Governor's Desk
Spring has flown by and we have started the summer PCS cycle. It seems like I just did a newsletter (and I did), but now it is time for another one. It was great to see several of my colleagues at Internal Medicine 2012 in New Orleans. It was also great to have the ACP back in New Orleans, after the last previously scheduled New Orleans conference was postponed in the wake of Hurricane Katrina.
I was reminded by the end of the conference about the sage advice for my predecessors of how quickly your term as Governor goes. In about a year from now, the search for my relief will begin. I have repeatedly said the Lieutenant Commanders and Associates are the lifeblood of the chapter. Our Lieutenant Commander internists are critical to the success of the chapter and Navy medicine. This is why I tried to encourage the development of a Navy ACP Young Physician group. For those Commander internists, it is in all likelihood that one of you will relieve me as Governor. I would strongly encourage any of the Lieutenant Commanders and Commanders who like to be more involved in the chapter to contact me.
I have several member updates. Navy Surgeon General, VADM Matthew Nathan, has been featured in two recent ACP articles. Many of you saw his profile in the ACP Internist. He was also interviewed in the College's medical student publication, IMpact, in the October 2011 edition.
LCDR Sunny Ramchandani was recognized as the 2012 recipient of the Federal Asian Pacific American Council (FAPAC) and Department of Defense Meritorious Service Award (Navy). Sunny recently completed a White House fellowship after being the first Navy physician selected for this prestigious fellowship. I have included an article about his experiences in the newsletter.
Three of our members, Kevin Dorrance, Eric Sawyers, and Annette Von Thun were selected for promotion to Captain amongst the lowest in zone promotion rate in several years. LCDR Kenneth Bonaparte, Janine Danko, Jose Gomez, Min Kim, Andrew Lin, Alex Minter, and Wade Shields were selected for promotion to Commander.
Congratulations, or possibly condolences, are in order for CDR Brian Bowes who is replacing CDR Jeff Odell at BUPERS-4415 as a medical assignments detailer. CAPT (ret) Eric Holmboe gave a presentation at the 2012 Spring Board of Governors meeting regarding the role of ABIM certification in the Federation of State Medical Boards Maintenance of Licensure (MOL) concept. Currently, the FSMB is piloting the MOL program with a few state medical boards. A recent Annals article, "Maintenance to Support the Income of Some Organizations," explains upon the concept. The licensing boards will be transitioning to a more rigorous and ongoing process to maintain licensure beyond the current minimum CME requirement. ABIM is working with the FSMB to ensure that MOL can be met through participation in maintenance of certification (MOC). However, this will mean that MOC requirements will change. Furthermore, those with grandfather certificates will be offered the opportunity to participate in the MOC to achieve MOL. One upcoming change will be that the ABIM certificates for longer have an expiration date as it is expected that MOC is an ongoing process. Early next year, the ABIM's Web site will be updated to give the Diplomates a customized interface of the milestones needed to achieve MOC. There are several things that I would like to highlight in this newsletter. I have written of the College's High-value Cost-conscious campaign. One offshoot of this campaign is the collaboration with the American Board of Internal Medicine Foundation's choosing wisely campaign. I have included some information on this campaign with the newsletter. Within the newsletter I have included several new features from the College's programs and services. The College has heard the members' frustrations with navigating their Web site. They are continuing trying to update and change the appearance. Recently, the Annals Web site was re-launched. It is almost time for a new MSKAP. Information on MSKAP 16 discounts can be found at http://www.acponline.org/products_services/mksap/16/ with 10% off of the digital or print version or 15% off the complete digital and print versions if ordered by July 31st. This is also the season to renew your ACP membership. The College strives to continually give its members value for their dues. I am happy to announce that the chapter's portion of the dues has remained stable. However, I do realize the cost of the dues is significant. The College has put into place several ways to discount your membership dues. One way is the recruit a colleague campaign which gives you a dues reduction for each new member recruited into the College. Some other discounts include reductions for married dual ACP members, retired members as well as dual members of American College of Osteopathic Internists (ACOI) , American Thoracic Society (ATS), and American Academy of Pediatrics (AAP). Further information on discounted membership can be found at http://www.acponline.org/membership/dues/special.htm. Finally, I had mentioned in a previous newsletter that the Board of Regents were studying a resolution from the Board of Governors that would allow for military-affiliated members to have dual state and Service chapters. Upon study, this was found to be feasible with the College's current IT system. Hope to see you in Bethesda in November.
---
2011 US Navy Chapter Scientific Meeting
The Navy Internal Medicine 2011: Navigating the Course was held October 6-8, 2011 at The Westin San Diego, California. Once again the meeting committee set the bar a little higher for future meetings. I would again like to thank the meeting planning committee chaired by Wade Shields and comprised of Shagun Chopra, MD, Nicole Gunn, MD, Herman Lyle, MD, Ryan Maves, MD, FACP, and Alissa Speziale, MD, FACP.
The line-up of speakers was phenomenal. For those of you who could not attend, the most of the Power Point presentations are posted on the Chapter's website. One of the highlights of the meeting was the procedural hands-on precourse led by exceptional faculty.
We were fortunate to have Robert A. Gluckman, MD, FACP from the Board of Regents serving as our College representative. Dr. Gluckman serves as the chief medical officer for Providence Health Plans. He formally presented the chapter with the Chapter Excellence award and John Tooker Evergreen award. Additionally, he delivered a thought provoking Update in General Internal Medicine highlight articles that should change clinical practice.
As always, the Associate podium and poster competition highlighted the best of our residency programs.
The 2 podium winners for this year's competition will present at Internal Medicine 2012:
Clinical Vignette Category-
Dr. Michael Monson for his presentation of "Elevated Intracranial Pressure Diagnosed by Ocular Ultrasound in the Setting of Normal Intraventricular Catheter Pressure Measurements" from Walter Reed National Military Medical Center
Research Category-
Dr. Brent Lacey for "Prevention of Post-Prostatic Biopsy Infections Utilizing Rectal Cultures Prior to Transrectal Ultrasound Guided Prostate Biopsy" from Naval Medical Center San Diego
Poster Winners:
First place-
LT Jennifer Cunningham "Marchiafava Bignami Disease - A Rare Presentation of a Rare Disorder" from National Naval Medical Center Portsmouth
Second place-
LT Alexandra Perry "Refeeding Syndrome as an Unusual Cause of Anion Gap Metabolic Acidosis." From Naval Medical Center San Diego
Third place-
LT Cicely A. Dye "Sunitinib: a hard pill to swallow." from Walter Reed National Military Medical Center.
The meeting ended with a very close Doctor's Dilemma competition which was a nail-biter until Final Jeopardy. However, the Walter Reed National Military Medical Center team brought the cup back after spending 1 year at Naval Medical Center Portsmouth.
---
Chapter Awards Dinner
The 2011 Awards dinner was held at US Grant Hotel ending this great meeting weekend. The associate's awards were capped off by the presentation of the trophy to Walter Reed National Military Medical Center's Doctor's Dilemma team.
The below listing of Chapter awards were presented. I have included some highlights from their nominating letter as they speak volumes about their achievements. RADM Hunter served as the featured speaker delivering her remarks at Laureate recipient. Her reflections on her 31 year career and mentorship inspired the audience.
Chapter Laureate Award
Each of the ACP Chapters present this award annually recognizing one of their most exceptional members for their sustained outstanding dedication, support of, and involvement with both the Navy ACP Chapter and ACP in general.
The 2011 Recipient of the Navy Laureate Award is RADM Christine S. Hunter.
This award culminates her 31 year career as a Navy Internist. She retired in October 2011 after serving as the Deputy Director, TRICARE Management Activity coordinating health care for 9.6 million military beneficiaries harnessing the resources of the Military Health System to optimize experience of care, population health, per capita cost, and readiness. Her leadership within Navy Medicine and MHS, career achievements, and lasting contributions to the health and healing of patients receiving healthcare from one of her commands is too expansive to summarize succinctly. We wish her well in her new job as Chief Medical Officer, Office of Personnel Management.
Chapter Master Teacher of the Year Award
This award is presented to the Internal Medicine faculty member with at least 7 years of experience as a staff Internist and at least 3 years as an Internal Medicine residency faculty member. This award recognizes sustained outstanding achievement to include teaching prowess and academic acumen, displaying exemplary characteristics of care and concern for individual patients, professionalism, and serving as a role model and mentor
The 2011 recipient is CAPT Jeff Cole.
CAPT Cole's achievements at Naval Medical Center Portsmouth could fill pages. The testament to his exemplary teaching prowess is all of his teaching awards: Internal Medicine department Teacher of the Year award the very first year at NMCP with six subsequent awards in nine years, "Teacher of the Year" awards from the command intern and transitional intern classes, and was named USU 3rd year internal medicine clerkship preceptor of the year.
The best description of CAPT Cole's teaching and mentorship, though, lies in anecdotes from his colleagues and his former learners. Over and over, he garners the highest scores on rotation evaluations, and the following comments are universal themes: He "breaks complex topics down to easy-to-understand parts"…"unmatched intense teaching style"…"role model without equal"…"always available, despite obviously busy schedule"…"his enthusiasm is infectious".
Sparks Award for Excellence in Internal Medicine
This award is bestowed upon a staff Internist stationed outside of the 3 medical centers in recognition of outstanding achievement to include teaching prowess and academic acumen, displaying exemplary characteristics of care and concern for individual patients, professionalism, and serving as a role model and mentor.
This year was a robust year for nomination with several exceptional Internists nominated by their commands. The Awards Committee had a difficult time selecting this year's awardee.
This year 2 Internists were recognized at the 2011 Sparks Awardees:
CAPT Greg Pugh, FACP at US Naval Hospital Rota
CDR Antonio Rodriguez at Naval Hosp Camp Lejeune
Dr. Pugh's professionalism was clearly evident in his command's letter and is no surprise to those of us how knows him. CAPT Pugh took on numerous terminally ill patients and provided the palliative care which is not typically a service provided overseas. His care allowed retired service members and their family's members to die with dignity and respect they deserve. Rota's surgeons took on more complex cases with elderly patients because of his assistance with their postoperative care in the peri-operative management of their chronic diseases.
Commander Antonio Rodriguez's command praised his 'excellence' in his medical practice epitomized by his support to the warrior, his team, family medicine residents and colleagues education, and patient's advocacy. His colleagues have never heard him "I'm too busy to talk to you/teach you or walk-in another patient. He led his Internal Medicine department growing the neurology service from one to three active duty providers. Additionally, under his leadership, the Concussion Recovery Center was born, a 16-week program specially developed for wounded warriors returning with head injury.
Chapter Volunteerism Award
This award is bestowed upon a staff Internist recognizing consistent and consistent extraordinary volunteerism outside of the military setting.
CDR Alissa Speziale is the 2012 recipient of this chapter award being recognized for her involvement with the St. Vincent De Paul's Community Medical clinic since 2003. The Community Medical Clinic provides free medical care for the homeless and indigent population at St Vincent De Paul Village. Last year, the health center had 60,000 patient visits; the majority of which are staffed by volunteer physicians from the greater San Diego Community. In addition to serving as a volunteer Internist, she serves as volunteer coordinator for the NMCSD. Dr. Speziale serves as the supervising staff physician for a significant number of these evenings.
Chapter Resident and Staff Teacher of the Year Award
These awards are bestowed upon the Internal Medicine resident and faculty members at each of the 3 residency program in recognition of outstanding achievement to include teaching prowess and academic acumen, displaying exemplary characteristics of care and concern for individual patients, professionalism, and serving as role model and mentor. The faculties of the 3 residency programs select the recipients of these awards:
Walter Reed National Military Medical Center
Resident of the Year: LT Cicely Dye
Staff Teacher of the Year: LCDR(sel) Travis Harrell
Naval Medical Center Portsmouth
Resident of the Year: LT Jennifer Cunningham
Staff Teacher of the Year: LCDR James Fletcher
Naval Medical Center San Diego
Resident of the Year: LT Brent Lacey
Staff Teacher of the Year: LCDR Mark Johnson
Angeline Lazarus Medical Student Award
The Angeline Lazarus Navy Chapter Medical Student Award to the most promising graduating medical student at the Uniformed Services University who is destined for Internal Medicine. The Lazarus award is named after Dr. Angie Lazarus from Navy Chapter Governor and ACP Master. The recipient is selected based on rank the IM applicants by performance on the clerkship, leadership in Internal Medicine, performance as a fourth year student, and potential to succeed as an Internist.
The 2011 recipient was LT Nate Cutler who is currently doing his Internal Medicine internship at Naval Medical Center Portsmouth. Nate's award was presented at the USU graduation ceremony.
I would like to thank the Awards committee chaired by Dr. Rachael Lee, FACP for their hard work in selecting such high caliber awardees.
---
Associates Corner
From WRNMMC, Bethesda
The new Walter Reed National Military Medical Center Internal Medicine Residency is now up and running. Our colleagues from the army moved in last summer and we were able to fairly seamlessly transition into our new, larger program. We currently have 67 residents, 37 of whom are navy. We just recently finished our first ACGME site visit! Now that all of the dust is settling, we look forward to our annual retreat in early March. At the retreat we will step back from our daily duties to realize just how far we have come in the past year, as well as adjust our course to make our program even stronger in the future. As we said goodbye to the old NNMC name, we also said goodbye to the class of 2011 who moved on to internist billets, shipboard billets and fellowships across the globe.
This past fall we participated in the Navy Chapter ACP Scientific Meeting in San Diego Virginia where our residents represented us well. The following residents were recognized for their efforts in the abstract competitions: LT Michael Monson (R2) earned 1st place for best clinical vignette podium presentation, LT Cicely Dye (R3) was recognized as the WRNMMC Navy Resident Teacher of the Year and earned 3rd place for clinical vignette poster, LT Stephen Koplin R1 was also recognized as a finalist for original research podium presentation. We are very proud of our jeopardy team (LT Kerry Meagher, LT Joseph Lopriaeto, and LT Francis Hartge) for bringing the cup back to Bethesda. Our very own hospitalist, LCDR (SEL) Travis Harrell was also recognized as the WRNMMC Navy Staff Teacher of the Year. Good luck to our navy jeopardy team and all residents selected to present at the National ACP Conference this spring!
We were also happy to be able to continue to send residents on rotations outside of the country this year. LCDR Michael Kavanaugh spent a month in Malindi, Kenya where he was exposed to the high local prevalence of HIV and tuberculosis. Two of our residents, LT Vernon Mackie and LT Hampton Crimm participated in Operation Continuing Promise aboard the USNS Comfort for a month each. Between the two of them, they visited and gave primary care to local populations of Haiti, Costa Rica, and El Salvador. We also sent our first navy resident, LT Geoffrey Cole to Landstuhl for an ICU rotation that the army has been participating in for some time.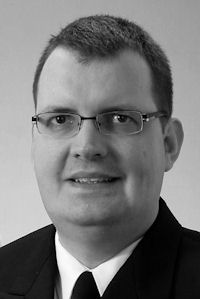 LT Mackie in Haiti
Residents at WRNMMC continue to be active in their community, in competition, and in medical education and research at all levels. Both myself and CPT Brian Cohee (our army chief) appreciate all the hardwork our residents give us and how easily they dealt with the changes surrounding the merging of the two hospitals. Our dedicated staff and leadership make all of this possible and for that we are all thankful.
LT Scott Hopkins, MC, USN, ACP Associate
(Navy) Chief of Residents, WRNMMC
From NMC Portsmouth
As we move from both the literal and figurative hurricanes of the summer and fall and settle into the relative doldrums of winter here in Portsmouth, there's still plenty going on in the residency.
We were privileged to host the Virginia Associates' Day with EVMS, and I'd like to recognize LT Mack Kellermann for his superlative efforts in coordinating a great conference for the 5 Internal Medicine residency programs in Virginia. Presenting residents were LT Ken Prince, LT Mack Kellermann, LT Jennifer Cunningham, LT Ryan Fawley, LT Jisun Hahn, LT Caitlin O'Connnor, and LT Ryan Meek with LT Hahn and LT Meek advancing to the Virginia ACP Meeting in Charlottesville in March. We're all hoping that LT Hahn continues to advance so that she can join LT Meek, who's also been accepted to present at the National ACP Meeting in New Orleans with LT O'Connor, LT Tom Stickle, LT Prithi Nath, and LT Manoj Matthew who have also been accepted to present posters. Also, our Doctor's Dilemma team of LT Jennifer Cunningham, LT Nikunj Bhatt, and LT Jason Weiner represented us well but were narrowly edged out by a capable EVMS squad.
Our new Program Director and his team of Associate Program Directors (CDR Nancy Delaney and CDR Mike Galitz) are working hard with the residents to maintain the creative momentum of an already dynamic year. The program innovations continue with the successful adoption of rolling admissions (AKA "The Drip"), allowing the inpatient teams to admit patients sequentially throughout the day. While this has challenged the traditional rhythm of patient care and teaching, it has provided a more balanced patient load and a more even learning experience for the ward residents and interns. We've also moved forward with block clinics, consolidating continuity clinics for the residents into 2 week ambulatory blocks throughout the year and establishing a less fragmented overall learning experience while improving patient care. The resident squads have mostly brought the residents closer together with the exception of an unfortunate incident involving JCAHO and the honey badger. Our most recent change has been to move to a daily noon conference which will replace morning report and our previous weekly didactics. We're hoping this will allow more flexibility to incorporate different teaching modalities while streamlining inpatient workflow.
I want to personally thank the housestaff and faculty for their continued hard work and the curiosity, compassion, and commitment that they bring to the hospital every day. I look forward to a strong finish to this year and the exciting things that our incumbent Chief of Residents, LCDR Kristi Kratovil, has in store for the program.
LT Daniel Bowers, MC, USN, ACP Associate
Chief of Residents, NMCP
From NMC San Diego
It has been a busy few months at Naval Medical Center San Diego. We are in the process of detailing and just completed the ACGME site visit. Naval Medical Center San Diego Internal Medicine department was honored to receive the USUHS Teaching Award for large MTF. We would like to congratulate LT Brent Lacey on receiving a Navy and Marine Corps Achievement Medal for his work on the Patient Transitions of Care Project. The medicine department was excited to have 3 IM staff members welcome 3 newborns. LT Chad Lyle, LT Theresa Clark and LT James Clifford are blessed to have happy, healthy new additions to their families and we are hoping they are the next generation of internists!
LCDR Jami Peterson, MC, USN, ACP Associate
Chief of Residents, NMCSD
---
Medical Students Activities
At the end of February, the College sent out a directed email to the medical student membership announcing an opening as the military representative on the Council of Student Members (CSM). The CSM is seeking candidates for a term to start at the Annual Business Meeting on April 21, 2012. Required nomination materials include a statement of intent, current CV and letter of recommendation. All nomination materials for this seat should be submitted to ACP via email by March 21, 2012.
I would be happy to talk about anyone interested in this position. My email is mark_dick@yahoo.com. Another good source of information about the Council of Student Members is 2d Lt Justin Peacock, PhD. Justin is a HPSP student at Mayo and has served as the military representative. His email is: peacock.justin@mayo.edu.
Again this year, the Navy chapter is co-sponsoring 9th Annual "Medical Students' Steps to Success" meeting hosted at USU on the morning of 31 March 2012. Our co-sponsors are the District of Columbia, Maryland, Army, and Air Force chapters. This meeting encourages the national capital area's medical students to pursue careers in Internal Medicine. This event will consist of lectures, poster competitions, and a mentorship coffee mixer.
The point of contact for this meeting is MAJ Jeff LaRochelle. Jeff's email is: jlarochelle@usuhs.mil.
---
Young Physician Survey
During the last newsletter, the chapter encouraged our young physicians to participation in survey regarding interest in establishing a Council of Young Physicians. This Council would be composed of Navy Internists after their residency completion to the rank of Commander. The Army and Air Force chapters already have a robust young physician section
Here are the results of the survey.
Based on the results of this survey, the Governor's Council has decided to pursue the establishment of a Young Physician's Council to meet the professional and person needs of these Chapter members. If you are interested in helping establish a Young Physician's Council, please contact me at mark_dick@yahoo.com.
---
Internal Medicine 2012
See you in New Orleans at Internal Medicine 2012. The Pre-Courses run April 17-18th followed by the Scientific Program from April 19-21st.
In addition to earning up to 31 CME through 250 course offerings, you can support the WRNMMC Doctor's Dilemma team, one of our Associate poster presenters, or watch one of your colleagues being advanced to FACP.
The Uniform of the Day for the Conference will be Summer Whites.
---
New Fellows
Congratulations to our colleagues who were advanced to Fellowship in the College since our last newsletter:
Martin J Edelman, MD FACP
CAPT Lisa A Gleason, MC USN FACP
LCDR Rachel U Lee, MC USN FACP
LCDR Peter C Rim, MC USN FACP
CAPT John W Sanders, MC USN FACP
Daniel F Seidensticker, MC USN FACP
CAPT Mark D Turner, MC USN FACP
LCDR William W Shields, MC USN FACP
LCDR Alex R Minter, MC USN FACP
CAPT Kenneth G Pugh, MC USN FACP
Thanks to Drs. Lisa Inouye, Gerald Denton, Michael Keith, Nancy Delaney, Tri Lac, and Sam Wanko for nominating this outstanding physicians.
---
Share & Converse in Online Member Forums
ACP is pleased to introduce Special Interest Groups, an online forum for members only.
Share: Experiences and questions.
Inform: Creative solutions and ideas.
Gather: Virtual meeting place with like-minded physicians.
Member-Driven: Groups of interest fueled by ACP members.
Private: Secure physician online community.
Free: Benefit of membership.
Simple: Sign up to connect with ACP Peers.
These Pilot Groups include: Hospital Medicine, Small Practice, Work/Life Balance, ACOs/New Practice Models, Emerging Technology and Physician Educators.
---
Photo Gallery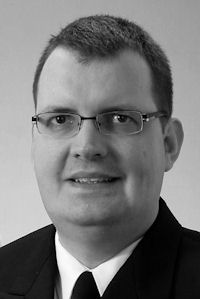 2011 Laureate Recipent RADM Christine S. Hunter with Navy Governor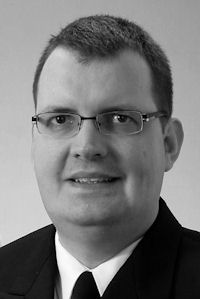 LT Brent Lacey presenting his original research during the Podium competition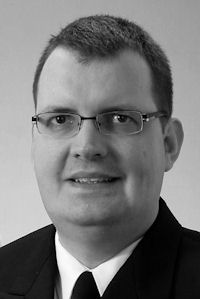 WRMMC Navy Chief Resident, LT Scott Hopkins, enjoying the sweet taste of Doctor's Dilemma victory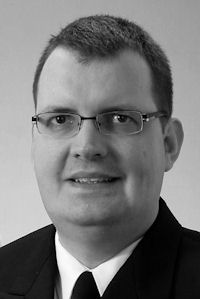 LT Michael Monson presenting his winning clinical vignette case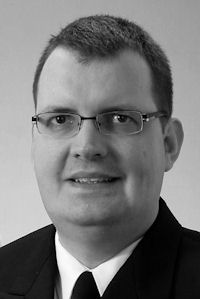 LT Pawley delivering his podium presentation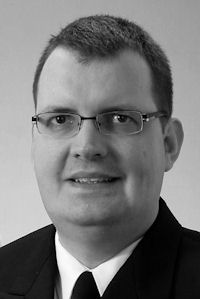 LT Cicely Dye being presented with the Outstanding Teaching award for WRNMMC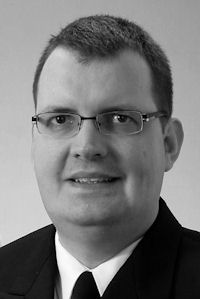 LT Jennifer Cunningham being presented with the Outstanding Resident Teaching award for NMCP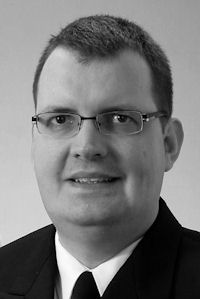 LT Brent Lacey being presented with the Outstanding Resident Teacher Award for NMCSD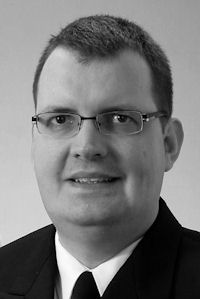 LCDR Mark Johnson being present with the Outstanding Faculty Teaching Award for NMCSD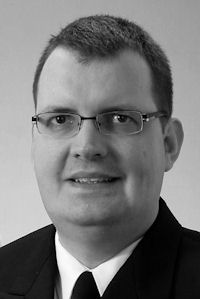 Volunteerism Recipient CDR Alissa Speziale