You are here
Governor's Desk December 2014
Governor's Desk December 2014

| | |
| --- | --- |
| December 2014 | CAPT Mark L. Dick, MD, FACP, Governor |
---
---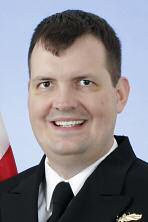 Happy Holiday season to everyone!
The American College of Physicians is about to turn 100. During its centennial year in 2015, the College is looking back and looking ahead. Years of planning have gone into the centennial celebration in Boston at Internal Medicine 2015. During the past 100 years, there have been countless advances in medicine. The US female life expectancy has gone from 56.8 years to 80.94 years. In this newsletter, I have included documents and tidbits from our Chapter's history.
In 1990, Annals of Internal Medicine looked back at the first 75 years of the College. The more that things change, the more they stay the same. Just as it was true in 1990 and 2008, big frustrations that we face as internist still include cost, bureaucracy, access, technology and tort reform. This year, the College is starting a "Patient Before Paperwork" initiative to focus on the huge administrative time drains in Internal Medicine. At the chapter meeting, Jeff Cole delivered an excellent lecture on Physician Burnout. At the Fall 2014 Board of Governor's Meeting, we heard from one of the nation's experts, Dr. Mark Linzer on the Epidemic of Physician Burnout.
The Colleges continue to advocate on its membership's behalf for changes in maintenance of certification. Board certification initially was a joint venture between the American Medical Association and American College of Physicians with the first exam in 1936. Thankfully, this is not the current certification exam. I am sure that you have received the regular update emails from the College Leadership on maintenance of certification reforms.
The chapter is developing its early career physician mentorship program. The chapter recently co-sponsored, with the Southern California chapter, a lecture and spouse and physician activity featuring Daniel Martin PhD. Dr. Martin spoke on "Applied Compassion" with a discussion of the current research into compassion and teaching compassion. I would like to thank Dr. Mark Tschanz for organizing this activity. Additionally, we are looking to partner with the Pennsylvania and Southern Illinois chapter in their ongoing "After Hours with the ACP" webinar series. The library of their past webinars can be found at this webpage.
We are also exploring mentorship opportunities for female internists. It is very appropriate that we re-focus on women in Internal Medicine as this topic was the chapter's first Evergreen award submission.
I have taken this opportunity with my last newsletter to look back. I am very grateful to so many of you for helping me during my term. In particular, the chapter would not be as robust as it is today without 2 individuals: CAPT John Mitas and CAPT Angie Lazarus. CAPT Mitas' drive and vision resulted in a functional chapter. I have attached copies of his early newsletters. There continues to be eerie parallels with conference approval challenges that CAPT Mitas faced and still challenge us. CAPT Lazarus served as the chair for the first Navy ACP meeting in 1993. I have attached the initial program. We follow a very similar format today.
I would like to congratulate our Chapter's newest Master, Dr. Eric Holmboe. Another new Master, some may know, is Dr. John Fisher who is an infectious disease specialist and retired Naval Reserves Captain. Both will be recognized at Internal Medicine 2015.
Finally, I extend best wishes to Dr. Keith as he becomes our Governor at the end of Internal Medicine 2015.
---
2014 Chapter Meeting
Again this year, the chapter meeting conducted by VTC. The chapter would like to thank Drs. Nancy Miller, Manish Singla, and Kristina St. Clair for organizing this very successful meeting. In addition the three medical center sites, Naval Hospital Penascola, Naval Hospital Jacksonville, and Naval Healthcare Clinic New England joined the video teleconference. In total, 154 physicians attended the VTC. It was unfortunate that this was a VTC conference as each of the CME lectures was amazing: Dr. Jeff Cole on Physician Burnout, Dr. Adam Deising Hepatitis C: A New Era In Treatment And Cure, Dr. Kronmann on Ebola Virus Disease, Dr. Dylan Wesmann on Update in Cardiology 2013-2014, and Dr. Patrick Young on the Gifted Learner.
Each of the medical centers also conducted poster competitions with 23 posters, 15 posters, and 9 posters presented at NMCP, WRNMMC, and NMCSD, respectively. At Naval Medical Center Portsmouth, winning posters were presented by LT Amber Brittain(1st place), LT Ashley Fang(2nd place), and LT Laura Barrett(3rd place). At Walter Reed National Military Medical Center, Drs. Allison Gould, Mike Dore, and Kyle Mikalis presented winning posters. Presentations from the meeting can be found on the chapter website.
2014 Associate Competition Original Research:
1st Place:
LT Ian Grasso (WRNMMC)
Clinical Vignettes:
1st Place: Dr. Brennan Shutt (NMCSD) Percutaneous and Invasive Management of a Rare Congenital Pulmonary Malformation in an Active Duty Service Member
2nd Place (tie):
Lt James Prim (NMCP) Lupus Enteritis
LT Christina Jamros (NMCSD) TREATMENT OF MULTIDRUG-RESISTANT ACINETOBACTER BAUMANII OSTEOMYELITIS WITH ADJUNCTIVE CONTINUOUS COLISTIN IRRIGATION
---
American College of Physicians - Navy Chapter
Laureate Award
The Laureate Award is bestowed upon an Internal Medicine physician in recognition of outstanding achievement including, but not limited to the following attributes: teaching prowess,academic acumen, displaying exemplary characteristics of care and concern for individual patients, professionalism, and serving as a role model and mentor.
The first chapter Laureates were recognized in at the first Navy Chapter meeting held in Bethesda, Maryland in 1993. The first recipients were the current and immediate past Navy Governors, CAPT Mitas and CAPT Karney. Since then, the recipients have been Internal Medicine Flag Officers, past Governors, Internal Medicine Chairs, Internal Medicine Program Directors, and exceptional internists. The list of prior recipients is:
1993 Walter W. Karney, MD, FACP
1993 John A. Mitas, II, MD, MACP
1994 Thakor G. Patel (T.G.), MD, FACP
1995 Joseph Thomas Horgan, MD, FACP
1996 William J. Jacoby, Jr., MD, FACP
1997 Angeline A. Lazarus, MD, MACP
1999 Mohammed Shakir, MD, MACP
1999 Stephen C. Beuttel, MD, MACP
2000 Bonnie Burnham Potter, MD, FACP
2001 John F. Eisold, MD, FACP
2002 Jakob Michenfelder, MD, FACP
2003 George E. Gorsuch, MD, MACP
2004 W. Victor R. Wieweg, MD, FACP
2005 Michael F. Fornes, MD, FACP
2006 Richard M. Keating, MD, FACP
2007 Christopher Culp, MD, FACP
2008 Walter J. Coyle, MD, FACP
2009 Terrence X. Dwyer, MC, USN, FACP
2010 Barton C. Gumpert, MC, USN, FACP
2011 Christine S. Hunter, MD, FACP
2012 Gerald Dodd Denton, MD
2013 Jeff Cole, MD
The 2014 recipient of the Navy Chapter Laureate Award is:
Brooks D. Cash, MD, AGAF, FACG, FACP, FASGE
Captain (retired), Medical Corps, United States Navy
Professor of Medicine University of South Alabama Mobile, AL
Brooks D. Cash, is a Professor of Medicine at the University of South Alabama, in Mobile, AL, where he has held a faculty position since 2013. Prior to his arrival at USA he was a Professor of Medicine at the Uniformed Services University of the Health Sciences in Bethesda, MD. He currently serves as the Director of the Motility and Physiology Service at the USA Digestive Health Center. Prior to his relocation to USA, Dr. Cash served in the United States Navy for 24 years, retiring in 2013 at the rank of Captain as the Deputy Commander for Medicine at Walter Reed National Military Medical Center. Dr. Cash received his undergraduate degree in Business Administration (Finance) with Honors from the University of Texas in Austin. He earned his medical degree from the Uniformed Services University of Health Sciences and completed his internship, residency, at the National Naval Medical Center in Bethesda, MD.
After residency, he was a staff internist at Naval Medical Center Portsmouth. He subsequently returned to National Naval Medical Center for his Gastroenterology fellowship. Upon completion of this fellowship he reported to Naval Hospital Camp Lejeune. He returned to Bethesda in 2003 serving the last 10 years of his naval career going from Assistant Chief, Gastroenterology Department to Chief of Medicine. After the merger of Walter Reed and Bethesda, he continued on as Chief of Medicine. From January 2012 to December 2013, he served as Deputy Commander for Medicine at Walter Reed National Military Medical Center. In 2002, the chapter recognized CAPT Cash with the Sparks award. He has been in heavily involved member of the chapter serving on the governor's Council on both the Army and Navy chapters as well as chair of the awards and membership committees. He currently serves on the national ACP program committee.
Dr. Cash is a Diplomat of the American Board of Gastroenterology. He is a Fellow of the American College of Physicians, American College of Gastroenterology, American Gastroenterological Association, and the American Society for Gastrointestinal Endoscopy. Dr. Cash serves on the Rome Committee for Functional Gastrointestinal Disorders and has authored multiple articles and book chapters on a variety of gastrointestinal topics to include IBS and chronic constipation, colorectal cancer screening, CT colonography, acid peptic disorders, Barrett's esophagus, and evidence-based medicine. He serves as an Associate Editor for the American Journal of Gastroenterology and is an editorial board member and reviewer for numerous internal medicine and gastroenterology medical journals. Dr. Cash most recently served as the Governor of the Military region of the American College of Gastroenterology.
---
Navy Chapter Master Teacher Award
The Navy ACP Master Teacher award is presented to the Internal Medicine faculty member with at least 7 years of experience as a staff Internist and at least 3 years as an Internal Medicine residency faculty member. This award recognizes sustained outstanding achievement to include teaching prowess and academic acumen, displaying exemplary characteristics of care and concern for individual patients, professionalism, and serving as a role model and mentor.
Prior Recipients include:
2009 Treyce Knee, MD, FACP
2010 Angeline Lazarus, MD, MACP
2011 Jeffrey Cole, MD, MACP
2012 Lisa Inouye, MD, MPH, FACP
2013 Preston Gable, MD FACP
The 2014 Master Teacher Award awardee is: Commander Patrick Young, MC, USN.
Commander Patrick Young serves as the Gastroenterology Program Director at Walter Reed National Military Medical Center. He spearheaded the new Gastroenterology fellowship curriculum including annual videotaped encounters with standardized patients. He has published 24 peer-reviewed manuscripts, presenting more than 20 invited extramural presentations, mentored 20 training presentations at regional and national meetings, published 4 book chapters, and heavily involved in 12 currently active IRB-approved protocols. He consistently mentors to both fellows in junior faculty with expert guidance regarding opportunities which not only allow for growth as a physician but also as a military officer. Dr. Young's teaching and mentoring impact extends beyond his G.I. fellows. He is an active mentor for Internal Medicine residents and medical students. He is consistently sought after for advice and mentoring. A recent example of his mentorship, he took an intern who had resigned from the Internal Medicine program mentoring the intern through this process. He continued to mentor the individual to find ways to improve his communication skills and develop him in other professional areas. Commander Young cares about everyone he interacts with and makes a concerted effort to make those around him better.
The chapter would also like to recognize Captain Lisa Gleason who was a very well-qualified nominee for this award.
---
Navy Chapter Sparks Award for Excellence in Internal Medicine
The Navy Chapter first presented the Rear Admiral Henry Sparks award to posthumously honor Rear Admiral Sparks. Dr. Sparks was a community leader and former Navy Governor who spent a large amount of his illustrious career away from the medical centers. Consequently, it was felt very appropriate to name an award recognizing small MTF internist with an award bearing his name.
This award is bestowed upon a staff Internist at a non-Internal Medicine teaching hospital or other Navy Military Treatment Facility (MTF) in recognition of outstanding achievement including, but not limited to the following attributes: teaching prowess and academic acumen, displaying exemplary characteristics of care and concern for individual patients, professionalism, and serving as a role model and mentor.
Prior Recipients include:
2000 Van Divier 2001 Jeffrey Cole, MC USN FACP 2002 Brooks Cash, MC USN FACP 2003 Bharet Patel, MC USN FACP and David Murphy, MC USN 2004 Daniel Maher, MC USN FACP 2005 Robert Suscy, MC USN 2007 Eric D Rasmussen, MC USN FACP 2008 Mark L Dick, MC USN FACP 2009 Raymond Pumarejo, MC USN FACP 2010 Elexis McBee, MC USN 2011 Kenneth Pugh, MC USN, FACP and Antonio Rodriguez, MC USN FACP 2012 Carolyn Rice, MC USN FACP 2013 Jim Prahl, MC USN FACP
The 2014 recipient of the Sparks Award is Commander Timothy Quast from US Naval Hospital Guam.
Commander Timothy Quast serves as the Director of Primary Care at the US Naval Hospital Guam. Within two months of his arrival in Guam in July 2012, he was selected to be the Head of the Internal Medicine department. Within nine months, he was selected to be the inaugural Director for Primary Care comprising the largest directorate at US Naval Hospital Guam including Internal Medicine, Family Medicine, Branch clinic, and Pediatrics. He guided 5 medical home ports to level 3 recognition. He has been a command leader despite being only one of two intensivists in a very ICU personally serving over 360 call days, admitting over 200 patients, and performing over 120 life-saving procedures. He chaired the hospital's Partnership for Patient Project instituting several initiatives that decrease remission rate from 10% to 3.6%, admission time from the emergency room decreased by 28%, discharges from the ICU to home were reduced by 48%, a basic ICU checklist reducing deviations from basic standard of care by 50%, and medical surgical ward to ICU transfers were reduced by 28%. Many of these outcomes were achieved by a hybrid hospitalist system in which Internal Medicine and Pulmonary Critical Care collaborate closely with Family Medicine to provide 24/7 coverage. These initiatives catalyzed the development of a morning report and afternoon report style presentation enhancing collaboration between inpatient providers. He instituted and organized Command Career Development Boards for 100% of the Medical Corps Officers. He is personally participated in over 50% of the Career Development Boards to date. He partnered with his other intensivist to bring continuous renal replacement therapy to US Naval Hospital Guam realizing a cost avoidance of over $4.1 million in air medical evacuation costs and $840,000 in associated patient care costs. As the critical care champion he spearheaded several initiatives authoring over 13 protocols including a trauma activation protocol streamlining response time to under 20 minutes.
---
Navy Chapter Young Leader in Internal Medicine Award
The Young Leader Award was established to recognize a Lieutenant or Lieutenant Commander, board certified internist who has displayed significant leadership helping Navy internal medicine execute the mission through innovation, perseverance, creativity, and compassion, this person will have guided or supported their command through challenging times and/or to dramatic success
The first awardee of the Young Leader in Internal Medicine award is LCDR Daryl Fick, MC, USN.
Lieutenant Commander Daryl Fick served as the Department Head of the Internal Medicine Department at US Naval Hospital Okinawa where he led his department of five internist caring for 2,730 patients earning NCQA level 2 homeport. LCDR Fick was recognized as the US Naval Hospital Okinawa Teacher of the Year 2013-2014 providing 450 hours of clinical and didactic training for six Japanese physician interns personally mentoring2 interns. He initiated the Extension for Community Healthcare Outcomes (ECHO) lecture series to facilitate collaboration between command providers and pain medicine specialist. Advocating for integrated treatment of pain, he developed the "Easing the Pain " project providing an innovative interdisciplinary combining elements of cognitive behavioral therapy, yoga, physical therapy, and Tai Chi resulting in measurable improved treatment outcomes for 16 chronic pain patients. His clinical expertise resulted in high levels of patient satisfaction and eliminated the need for 25 medical evacuations, 225 network referrals and $275,000 in network expenditures.
The chapter would like to recognize the following exceptional Internist who were considered for the Sparks and Young Leader in Internal Medicine award: Drs. Joshua Harrison from NH Pensacola, Adrienne Lopata from NH Bremerton, Kate Love from NH Camp Pendleton, Jon McDivitt from NH Jacksonville, Travis Harrell from Walter Reed National Military Medical Center, Nancy Miller from Naval Medical Center San Diego, and Jami Peterson from Naval Hospital Jacksonville.
---
Staff and Resident Teacher Award Winners
Naval Medical Center Portsmouth:
Staff: LCDR A. Brooke Harper
Resident: LT Gregory Condos
Naval Medical Center San Diego
Staff: CDR Michael Tripp
Resident: LT Brennan Shutt
Walter Reed National Military Medical Center
Staff: CDR Tim Whitman
Resident: LT Michael Dore
---
Navy Representatives to the American College of Physician
For the first 40 years, the Navy's representative to the American College of Physicians was the Navy's Surgeon General from Rear Admiral Riggs through Vice Admiral Brown followed by Deputy Surgeon General RADM Canada, then SG VADM Davis. For the next decade, the representatives were Internal Medicine Flag officers: Rear Admiral Jacoby, Sparks, and Gorsuch. The Surgeons General photographs and biographies can be found here at this website.
Starting in the 1970s, the College shifted from regional representation to state representation. Subsequently, state chapter ACP meetings were started to be conducted. Starting with Captain Fornes, the Navy Governors were selected by the Surgeon General from community leaders.
1929-34 Rear Admiral Charles Edward Riggs
1934-39 Rear Admiral Perceval S. Rossiter
1939-47 Vice Admiral Ross T. McIntire
1947-51 Rear Admiral Clifford A. Swanson
1951-55 Rear Admiral H. Lamont Pugh
1955-61 Rear Admiral Bartholomew W. Hogan
1961-65 Rear Admiral Edward C. Kenney, Bethesda, Maryland
1965-67 Vice Admiral Robert B. Brown, Washington, D.C.
1967-69 Rear Admiral Robert O. Canada, Rockville, Maryland
1969-72 Vice Admiral George M. Davis, Jr., Rockville, Maryland
1972-78 Rear Admiral William J. Jacoby, Jr., Bethesda, Maryland and Portsmouth, Virginia
1978-81 Rear Admiral Henry Alvy Sparks, McLean, Virginia
1981-82 Rear Admiral George E. Gorsuch, McLean, Virginia
1982-87 Captain Michael F. Fornes, San Diego, California
1987-91 Captain Walter W. Karney, Rockville, Maryland
1991-95 Captain John A. Mitas, II, San Diego, California*
1993 Captain Stephen Buettel, Chesapeake, Virginia (Interim)
1995-99 Captain Stephen C. Beuttel, Chesapeake, Virginia
1999-03 Captain Angeline A. Lazarus, Rockville, Maryland
2003-07 Captain Walter J. Coyle, San Diego, California
2007-11 Captain Jeffrey B. Cole, Portsmouth, Virginia
2011-15 Captain Mark L. Dick, Bremerton, Washington and Groton, Connecticut
2015- Commander Michael Keith
*In addition to serving at NRMC in San Diego, CA, Captain Mitas also served at 1st FSSG (FMF), Camp Pendleton, CA and USNH in Keflavik, Iceland during his tenure.