You are here
U.S. Army Governor's Newsletter December 2016
U.S. Army Governor's Newsletter December 2016

---
---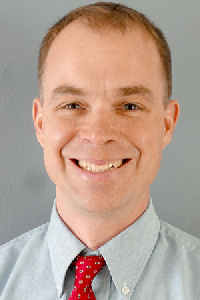 COL Kent J. DeZee, MD, MPH, FACP, ACP Governor
---
2016 Fall Chapter Meeting
For the first (and unfortunately only) time during my governorship, we held an in-person Chapter Meeting! Together with the Air Force Chapter, we learned from the faculty and enjoyed the company of old colleagues in San Antonio from 8-10 Sep 16. I am very grateful for the efforts of many in our Chapter to make this meeting a success. First and foremost, I would like to thank Dr. Michael Morris, MACP and Maj Andrew Skabelund, the meeting leaders. Without them, this meeting simply would not have happened.
While there were many highlights to the meeting, it was particularly great to have some former military colleagues give presentations, including COL(ret) James Furgerson, FACP talking about cardiac imaging in the active duty population, COL(ret) Steven Harrison, FACP discussing common liver disorders in the active duty population, and Dr. Temple Ratcliffe enlightening us about collaborative practice and interprofessional education, particularly on an inpatient medical ward team. The final day featured talks by Dr. Jan Patterson about emerging infectious diseases, COL(ret) Brian Eastridge concerning coagulopathy in the battlefield trauma patient, and COL Clint Murray, FACP about the medically ready internist. The meeting concluded with the awards: four chapter awards, three resident awards, and one resident team award. Special thanks to LTC Erik Manninen, FACP, chair of the awards committee, and all of the judges for their hard work.
LTC(P) Andre Cap, MD, PhD, FACP, won the William Crosby Superiority in Research Award. This award is designed to honor a member, fellow, or master of the Army Chapter of the ACP who has demonstrated excellence in the design, performance, and publication of peer reviewed research which exemplifies the characteristics displayed by COL(ret) William Crosby. The recipient should be recognized in both the military and civilian academic community as having made significant contributions to the scientific literature. LTC(P) Cap's selection is particularly meaningful. Both he and the namesake of the award, COL Crosby, are known for their contributions to transfusion medicine. COL Crosby established the Army's blood banking fellowship and published a series of manuscripts regarding large volume blood transfusions during the Korean conflict. LTC(P) Cap researched the 75th Ranger Regiment's "walking blood bank" program and is the current day subject matter expert in transfusion medicine. He has also published more than 100 articles. (For all awardees, I have summarized their accomplishments briefly, not comprehensively).
LTC(P) David Bell, FACP, won the Master Teacher Award. This award is designed to honor a member of the ACP in the rank of Fellow or higher who has demonstrated the qualities of master mentor and teacher. A key requirement is the recipient has been acclaimed by their students as inspirational and the award therefore recognizes education as a pivotal requirement of the Army Internist. LTC(P) Bell, from SAUSHEC, is currently the Director of Medical Education at that center. He has previously been program director of the pulmonary and critical care fellowship for 6 years, where his program was recognized as the outstanding teaching service at SAUSHEC three separate times. He also has earned a national reputation in the American College of Chest Physicians as an expert on difficult airway management and the co-chair of the simulation based education workgroup.
MAJ Nathalie Paolino, FACP, won the COL Robert H. Moser Award. It is named after COL(Ret) Robert H. Moser, MACP, a true legend in Army medicine. COL(ret) Moser was a flight surgeon for the Mercury and Gemini programs, program director for TAMC, WBAMC, and WRAMC, and retired from the military as Chief of Medicine at WRAMC in 1969. After his military career, he served as Executive Vice President of the American College of Physicians and Editor of JAMA. This award is designed to honor an Army General Internist in the rank of Captain or Major for superior clinical practice. MAJ Paolino, from MAMC, excelled as a clinician, educator, and administrator. A previous chief of medical residents at WBAMC and a graduate of the general medicine fellowship, she has given multiple presentations at regional and national meetings and authored three peer reviewed publications. She currently serves as an associate program director of MAMC's IM residency, serves on the clinical competency and research committees, and leads education in the internal medicine clinic. She also serves as an active member of Madigan's Women in Medicine Group.
LTC Ramey Wilson, FACP won the 2015 Excellence in Operational Medicine Award. This award is designed to honor a member of the ACP in the ranks of CPT through COL who has demonstrated dedicated care of patients, outstanding leadership, and novel innovation in an Operational Medicine environment. LTC Wilson was an artillery office prior to medical training and has since deployed three times in support of OEF. He stood up a new Battalion Medical Section in the 3rd Special Forces Group in 2010 and just recently returned from Afghanistan as the Command Surgeon for Special Operations Joint Task Force-Afghanistan/NATO Special Operations Command Component-Afghanistan. He is a recognized leader in operational medicine and an expert on global health, guest lecturing at the Bloomberg School of Public Health, Johns Hopkins University and other venues.
In the resident competitions, CPT Kelly Chohonis of Dwight D. Eisenhower Army Medical Center won the research podium competition with her presentation entitled "Evaluation of Extragenital Screening for Gonorrhea and Chlamydia in HIV-infected Active Duty Army Soldiers". In the clinical vignette competition, CPT Raymond Fisher of SAUSHEC captured first place with poster entitled "Inaugural Use of a Novel Vaccinia Preemptive Treatment Strategy during Induction Chemotherapy in a Airman after Smallpox Vaccination and Concurrent Presentation of Acute Myeloid Leukemia".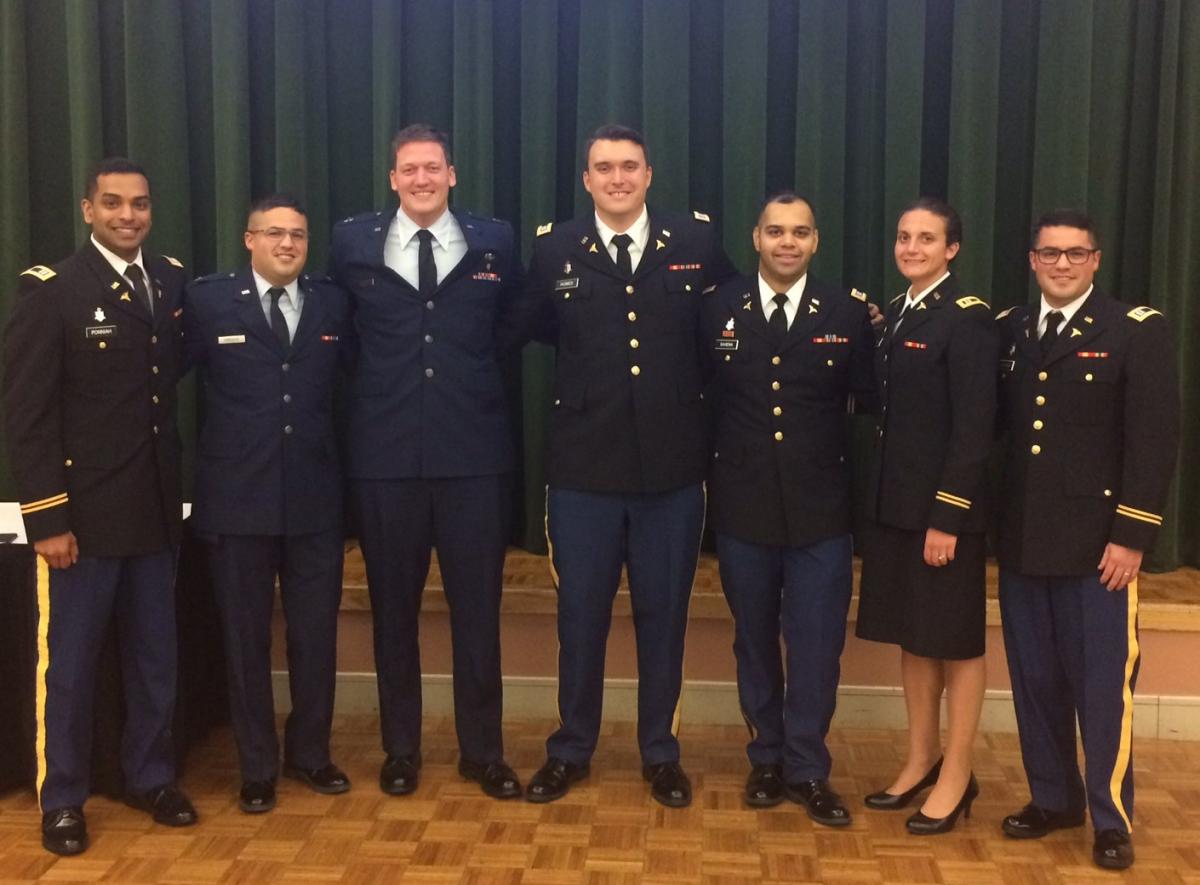 Residents in the 2016 Army Chapter Meeting Research Competition
We also started a new resident competition, Performance Improvement, recognizing its importance to graduate medical education and Army Medicine's journey to become a highly reliable organization. CPT Adam Burkett of SAUSHEC was the initial winner with his poster called "Implementing Surrogacy for Residents as an Improvement Model for Clinic Efficiency at a Military Internal Medicine Residency Clinic".
Finally, we had the annual Doctor's Dilemma competition. Both WBAMC and SAUSHEC won the preliminary rounds. The SAUSHEC team of CPT Adam Burkett, CPT Jordon T. Traub, and CPT Ilya Ryaboy took the title in the final. All the resident winners will represent the Army Chapter at the National ACP meeting in San Diego from 30 Mar - 1 Apr 17.
Congratulations to these residents and their mentors for their excellent performance!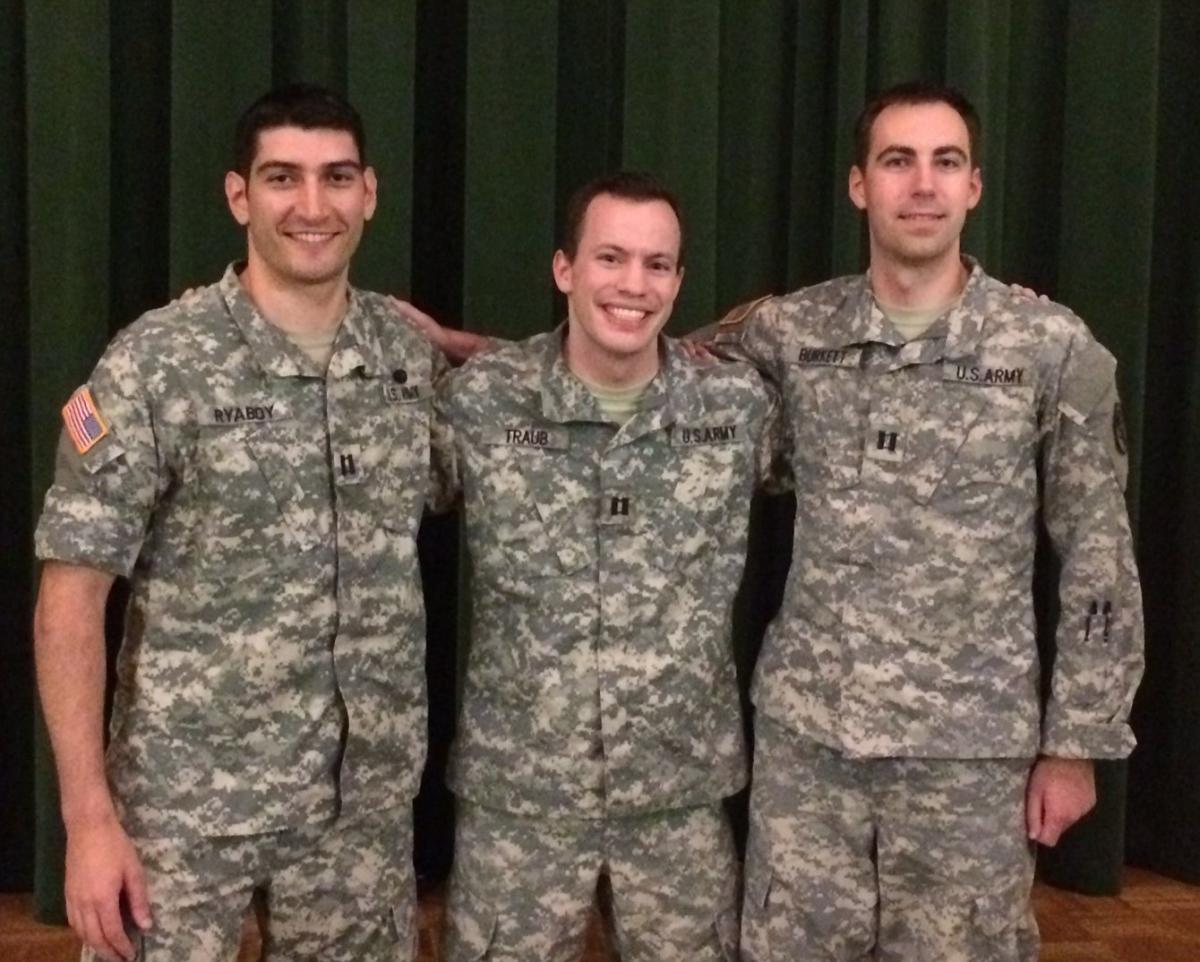 The winning Doctor's Dilemma team
---
Next Chapter Meeting: San Antonio, September 2017
Please mark your calendars now and plan to attend out next chapter meeting in San Antonio, TX from 7-9 Sep 17 (Thursday - Saturday). We're excited to have another in-person meeting to expand on the successes of this year's chapter meeting. For example, we are looking into Maintenance of Certification (MOC) credit. If you are interested in helping, please send an e-mail to LTC Cristin Mount, and she'll put you in touch with the planning committee.
---
Congratulations to the Army Chapter's newest Masters of the College
The Army Chapter was fortunate to have two members advanced to MACP: COL Clint Murray and COL(Ret.) James Hanley. COL(Ret.) Jeff Berenberg was also selected from the Hawaii Chapter. This is a tremendous accomplishment, as only 40-50 fellows per year are selected for MACP.
COL Clint Murray, MD, is currently the ID Consultant to the Surgeon General, Corps Specific Proponent Officer, and Deputy Corps Chief for the Medical Corps. He has previously served as the Chief of the ID service at BAMC and Program Director for the combined Army and Air Force ID Fellowship. He has served on or chaired over 45 national and DoD committees. He has published over 200 peer-reviewed manuscripts and 80 guidelines, reviews or book chapters. He has given over 275 presentations to local, regional, national, and international audiences. He has received over 30 research, mentoring, and teaching awards. While he has many personal accomplishments, his mentees have received over 65 research and teaching awards and travel grants, and his guidelines have positively impacted the health systems of multiple countries.
COL(Ret.) James Hanley, MD, is currently a Clinical Professor of Medicine and Program Director of the University of Texas Health Science Center at San Antonio Regional Academic Health Center Internal Medicine Program. Dr. Hanley trained at MAMC and served at Brooke Army Medical Center, and Landstuhl Medical Center, and Fitzsimmons Army Medical Center. He has been an internal medicine residency program director for over 20 years at Fitzsimmons, University of North Dakota, and the University of Texas at San Antonio Regional Academic Health Center (Harlingen campus) Internal Medicine residency program. As the sole full time faculty member and initial program director of the first university residency in the Lower Rio Grande Valley, he emphasized the recruitment of residents who would stay in that medically underserved region. His program is one of the cornerstones of development of medical education in the area, and he helped recruit more than 200 physicians in Valley cities and communities who practice in the community and serve as faculty. He has been an active member of the ACP for decades, and was named Laureate of both the Army Chapter and the North Dakota Chapter of the ACP. Finally, he has over 30 publications and 20 teaching awards during his illustrious career.
COL(Ret.) Jeffrey Berenberg, MD was also selected for MACP. Dr. Berenberg is officially a member of the Hawaii chapter of the ACP, so I will be brief here. Dr. Berenberg is a legend at the University of Hawaii and Tripler Army Medical Center, being a clinical Professor at UH and having practiced at TAMC since 1979. He interviewed me for a residency position when I was a medical student and still practices at TAMC to this day. He was also my faculty mentor for the first case vignette I presented at the Army ACP chapter meeting when I was a resident. We have also shared many patients over the years and I always learn something from him. I can assure you that thousands of patients, students, and colleagues are grateful for the time spent with him.
---
LTC Josh Hartzell and CPT Zachary Junga selected for National ACP Committees
Please join me in congratulating LTC Josh Hartzell and CPT Zachary Junga for being selected to the ACP's Council of Early Career Physicians and Council of Resident/Fellow Members, respectively! Josh and Zach will help shape ACP policy and initiate new proposals by interacting with their peers from across the country.
---
Looking to Get Involved in the Chapter?
As Chapter members move on from the military or gain other responsibilities, we get openings from time to time. We are currently looking for a new chairs of Membership, Medical Student liaison, and Resident liaison. If you are interested in learning more, please e-mail me.
---
LTC Cristin Mount takes over as the Army Chapter Governor after Internal Medicine 2017
As you may have read in previous newsletters, LTC Cristin Mount, Chief of Medicine at MAMC, has been elected to be my replacement. She began her year as Governor Elect after Internal Medicine 2016 in May and will take over after Internal Medicine 2017 in San Diego. If you have ideas for the Chapter, she'd be happy to hear them! Please e-mail her.
---
Internal Medicine 2017: Come to our Chapter Reception
Internal Medicine 2017: Come join us! If you are able to attend Internal Medicine 2017 in San Diego, CA from 30 Mar - 1 Apr, be sure to support our residents and come to our reception. For the second year in row, all the military chapters and the Ohio Chapter will have a reception one night during the meeting. It will be in Marina Ballroom F of the San Diego Marriott Marquis Marina from 1800-1930 on Friday, 31 Mar 17. Besides catching up with old friends, I will give a brief talk about the latest updates to become elected to FACP. I will send a reminder to everyone who registers for the meeting.
---
Dynamed Plus is a Free Benefit
The ACP has partnered with Dynamed to provide free access to Dynamed Plus to answer your point of care questions. If you have not tried it yet, I recommend you do so. It is very easy to use, evidenced based, and succinct. I find it very helpful when teaching residents.
---
New ACP Member Forums
The ACP has started a new feature, call ACP member forums, to encourage discussion and engagement. As of this writing, there are 20 topics, including high value care, point of care ultrasound, hospital medicine, obesity medicine, women in medicine, five different education topics, and physician wellness/burnout. Joining a forum is easy! It's on the ACP website and uses your existing username/password. Pick a topic or two (or 10) and join in the discussion!
Stay safe everyone, Happy Holidays, and thanks for your service to our Nation.