You are here
Governor's Newsletter March 2016
Governor's Newsletter March 2016

---
---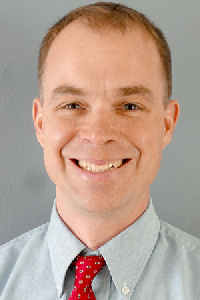 Kent J. DeZee, MD, MPH, FACP, ACP Governor
---
2015 Fall Webinar Meeting
We held our 2015 Chapter Meeting via webinar on 4 Dec 15. For the keynote speaker, we were honored to have COL(ret) Greg Argyros, MD, MACP, who gave an excellent talk entitled "Establishment of an Ebola Treatment Center – How to go From Nothing to a Federally-Designated Program in 30 Days". It was quite interesting to hear how Dr. Argyros applied his leadership skills in his civilian life as the Chief Medical Officer of Medstar Washington Hospital Center to get the facility ready to properly care for Ebola patients in less than a month. At the end of the talk, we surprised COL Argyros with a Laureate Award! See below for a brief summary.
COL Jeanne Tofferi, FACP, followed this with an update on Army General Internal Medicine. Next, we heard 5 excellent research presentations from the residents. CPT Derek Forsthoefel announced this year's award winners (detailed below) on behalf of LTC Ramey Wilson, FACP, Chair of the Awards Committee. Finally, we enjoyed the annual Doctor's Dilemma competition between the residency programs, led by CPT Adam Barelski.
I am very grateful for the efforts of many in our chapter to make this meeting a success. First and foremost, I would like to thank CPT Derek Forsthoefel, the meeting leader. Derek organized the meeting across 6 medical centers, and the meeting was the smoothest yet! A special thanks to LTC Ramey Wilson, the Awards Chair. He finished the awards presentation literally the evening before he deployed to Afghanistan! We all know what a stressful time that can be, yet he followed through on his promise like a true professional. (Of course I offered multiple times to finish the task, but he wouldn't hear of it!) I'd also like to thank all the local points of contact at each center, the AV assistance, and all of the judges.
We awarded five chapter awards, two resident awards, and one resident team award.
As mentioned above, COL(ret) Gregory J. Argyros won a Laureate Award. The Laureate Award is designed to honor a senior physician who is a retired Army Medical Corps Officer. The award honors a Fellow or Master of the ACP with a long-term record of excellence in clinical, academic, research, and administrative roles in the Army Internal Medicine community, as well as demonstrated contributions to the Army Chapter of the ACP. Dr. Argyros is unquestionably deserving of the award. He was the Governor of our Chapter from 2005-2009 and elected to MACP in 2009. The award for the top USU medical student on the Internal Medicine Clerkship is named in his honor. He also won the Master Teacher Award in 2003. He served many rolls on active duty, include Internal Medicine Residency Program Director, Chief of Medicine at WRAMC, and the first Director of Education, Training, and Research of Joint Task Force National Capital Region (now known as WRNMMC).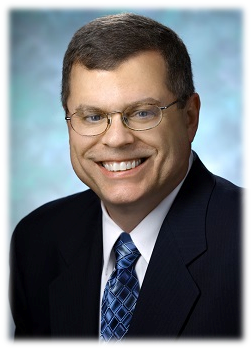 COL Robert V. Gibbons, FACP, won the William Crosby Superiority in Research Award. This award is designed to honor a member, fellow, or master of the Army Chapter of the ACP who has demonstrated excellence in the design, performance, and publication of peer reviewed research which exemplifies the characteristics displayed by COL(ret) William Crosby. The recipient should be recognized in both the military and civilian academic community as having made significant contributions to the scientific literature. COL Gibbons certainly has done so! He conducted research for 9 years at AFRIMS in Thailand, which led him to become an international expert in Virology. He has authored 137 peer-reviewed publications and 4 book chapters. He also mentored 11 graduate students and nearly 3 dozen medical students in their research. He is currently assigned to the Institute of Surgical Research, where he is studying battlefield pain management. (For all awardees, I have summarized their accomplishments briefly, not comprehensively).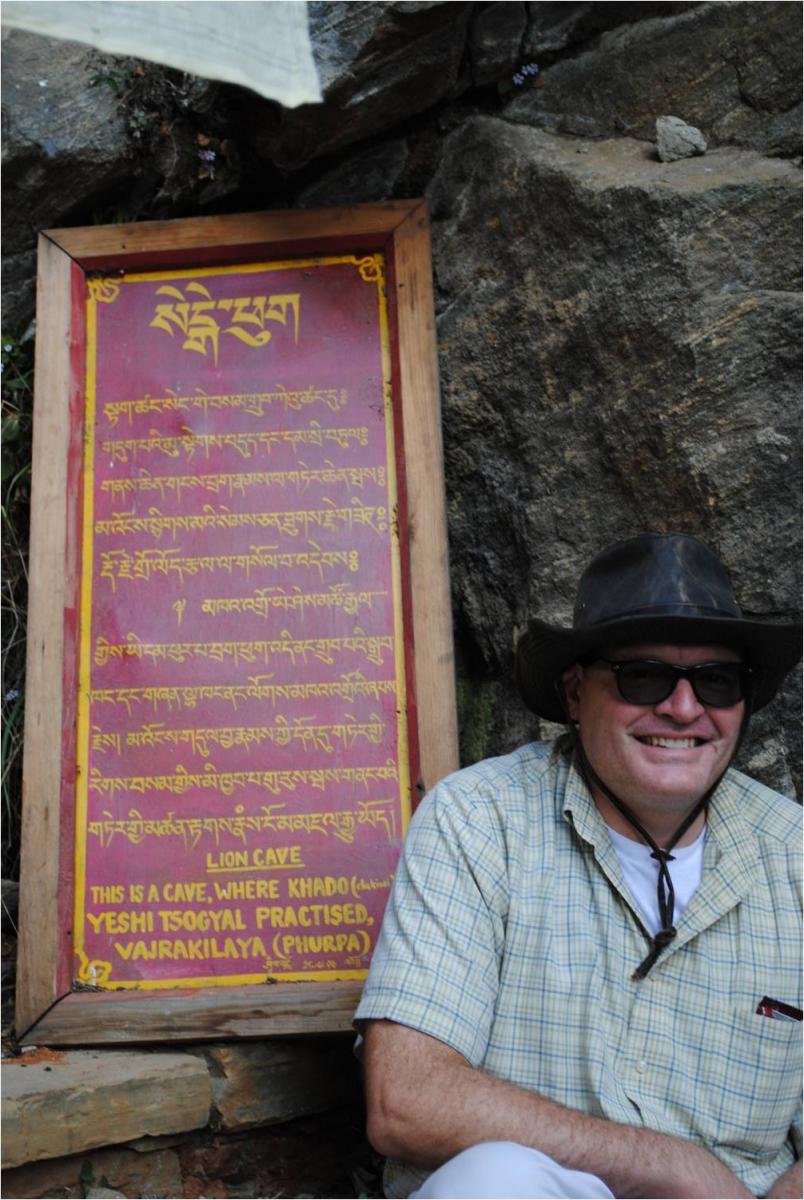 LTC George Mount, FACP, won the Master Teacher Award. This award is designed to honor a member of the ACP in the rank of Fellow or higher who has demonstrated the qualities of master mentor and teacher. A key requirement is the recipient has been acclaimed by their students as inspirational and the award therefore recognizes education as a pivotal requirement of the Army Internist. LTC Mount, from MAMC, started his teaching career as the MAMC Chief of Medical Residents and has been the Associate Program Director for both a Rheumatology Fellowship and Internal Medicine Residency Program. He has subsequently become an expert in all the new GME processes, such as a Clinical Competency Committee, Milestones, and Research Committees. Mostly importantly, he is known as the "go to" attending for additional assistance from learners and receives top ratings from his students and residents.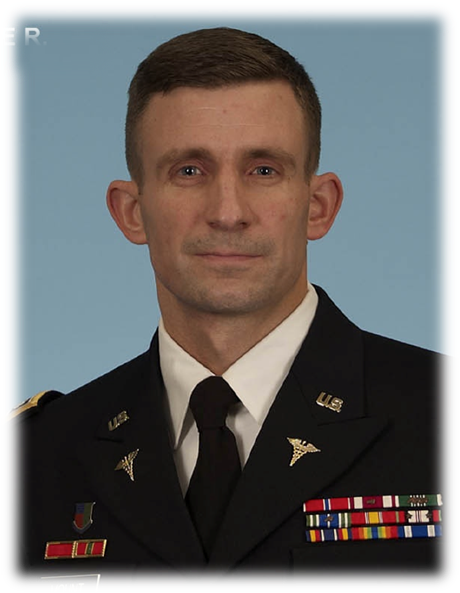 MAJ Renee Mallory, FACP, won the COL Robert H. Moser Award. It is named after COL(Ret) Robert H. Moser, MACP, a true legend in Army medicine. COL(ret) Moser was a flight surgeon for the Mercury and Gemini programs, program director for TAMC, WBAMC, and WRAMC, and retired from the military as Chief of Medicine at WRAMC in 1969. After his military career, he served as Executive Vice President of the American College of Physicians and Editor of JAMA. This award is designed to honor an Army General Internist in the rank of Captain or Major for superior clinical practice. MAJ Mallory, from WRNMMC, excelled as a clinician, educator, and administrator. She was recognized as an Associate Master Clinician at WRNMMC. She is also an Associate Program Director of the Internal Medicine Residency Program, which includes duties as the chair of the 3rd year Clinical Competency Committee and organizing the annual intern OSCE. She has presented on medical education topics at national meetings and has 4 peer-reviewed publications. Finally, as Assistant Service Chief, she help lead a 50% increase in certain HEDIS measures in 6 months.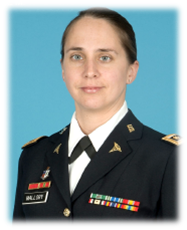 LTC J. Scot Aita won the 2015 Excellence in Operational Medicine Award. This award is designed to honor a member of the ACP in the ranks of CPT through COL who has demonstrated dedicated care of patients, outstanding leadership and novel innovation in an Operational Medicine environment. LTC Aita, the 7th Infantry Division Surgeon, was commissioned as an infantry officer prior to medical training. He has served as a Brigade Surgeon with the 10th Mountain Division and as a medical officer with the 256th CSH, both in support of Operation Iraqi Freedom. In his current role as Division Surgeon, under his leadership the Division met the FORSCOM medical readiness goal for the first time since its inception.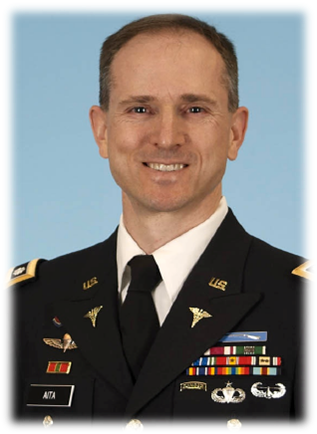 In the resident competitions, CPT Benjamin Morang of William Beaumont Army Medical Center won the research podium competition with his presentation entitled "Drug Overdoses Do Not All Require ICU Admission". CPT Jeff Woods of SAMMC was second, followed by CPT Mary Truit of DDEAMC. In the clinical vignette competition, CPT Karoline Johnson of Madigan Army Medical Center captured first place. CPT Zachary Jungo of WRNMMC and CPT Jason Lanning of WBAMC tied for second place.
Finally, we had the annual Doctor's Dilemma competition. Walter Reed took first place in a hard fought competition. Team members CPT Joe Maciuba, CPT Ryan Jones, and CPT Michael McMahon, along with CPT Morang and CPT Johnson for their winning presentations, will represent the Army Chapter at the National ACP meeting in Washington, DC from 5-7 May 16. Congratulations to these residents and their mentors for their excellent performance!
---
LTC Cristin Mount is the Governor Elect-Designee
LTC Cristin Mount, Chief of Medicine at MAMC, has been elected to be my replacement. She will begin her year as Governor Elect after Internal Medicine 2016 in May and take over after Internal Medicine 2017 in San Diego. I first met Dr. Mount when she was a USU medical student rotating at TAMC. Everyone knew then she was a star and we helped convince her to select internal medicine for her specialty. She graduated from MAMC residency in 2006 and a critical care fellowship at WRAMC in 2009. I'm quite certain that she'll take the chapter to new heights when she takes over in 2017!
---
COL(ret) Lisa Zacher elected to MACP!
Mastership in the ACP is awarded to Fellows in the college because of their "integrity, positions of honor, eminence in practice or in medical research, or other attainments in science or in the art of medicine." Masters must be highly accomplished persons demonstrating eminence in practice, leadership, or in medical research. Mastership is a tremendous honor. Of the 100,000+ members of the ACP, approximately 50 physicians are elected in any one year. The Army Chapter is privileged to have a current member, COL(ret) Lisa Zacher, elected to MACP. I have had the privilege of working with Dr. Zacher throughout my entire career. I first met her as a medical student in 1996 at TAMC. She left TAMC (and me!) during my residency to become the Residency Program Director at WBAMC. The Army had greatly downsized Ft. Bliss prior to her arrival, but Dr. Zacher significantly improved the program despite the resource limitations. I took over the program from her in 2005 and I'm forever grateful for her innovations. Dr. Zacher became the Chief of Medicine at BAMC, leading the department through the merger that produced SAMMC. And of course she was the Army Chapter Governor immediately before me. (Come to think of it, I've had a good career of doing what Dr. Zacher did!) After her retirement, she became the Chief of Medicine at the Orlando VA, which is rapidly expanding to include inpatient facilities. Dr. Zacher does not take easy jobs! In summary, Dr. Zacher has had a tremendous impact on not only her colleagues and students like me, but also the systems where she worked, leading them during times of immense change.
---
2016 Chapter Meeting
We have a good chance to have a live meeting in 2016! We are looking at either the 7-9 or 8-10 of September in San Antonio, TX. Please save the date and more details to follow!
---
Internal Medicine 2016
Come join us! If you are able to attend Internal Medicine 2016 in Washington, DC, be sure to support our residents and come to our reception. All the military chapters and the Ohio Chapter will have a reception one night during the meeting. Why Ohio? Because they recently co-hosted a meeting with the Air Force, and then they asked us to join too.
---
CPT Victoria Sullivan, MAMC Chief of Medical Residents, was awarded the ACP Herbert S. Waxman Teaching Scholarship to attend the National ACP Meeting
The Herbert S. Waxman Chief Resident Teaching Scholarships were established in 2014 to recognize outstanding chief medical residents and to provide them an opportunity to help teach popular clinical skills workshops under the guidance and mentorship of expert faculty. Congratulations to CPT Sullivan for being one of only 6 Chief of Medical Residents nationwide selected.
---
Recertification Exam Assistance
Some of you are approaching the 10 year anniversary of your most recent ABIM certification or recertification examination. I frequently hear from members that they are a little nervous about the taking exam. If you'd like assistance with studying, please see the ACP's ABIM MOC recertification exam resources. There are also options for those that can't attend a live course. And of course, the MKSAP is an excellent study guide. Personally, I reviewed the MKSAP for my most recent recertification exam in 2009 and I was quite well prepared.
---
Dynamed Plus is a free benefit
The ACP has partnered with Dynamed to provide free access to Dynamed Plus to answer your point of care questions. If you have not tried it yet, I recommend you do so. It is very easy to use, evidenced based, and succinct.
Stay safe everyone and thanks for your service to our Nation.