You are here
GOVERNOR'S NEWSLETTER December 2013
GOVERNOR'S NEWSLETTER December 2013
| | |
| --- | --- |
| December 2013 | James F. Bush, MD, FACP |
---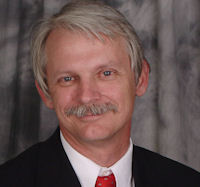 Wyoming Wins ACP Chapter Excellence Award
I am pleased to announce that our chapter is in receipt of the 2013 Chapter Excellence Award! The award recognizes chapters which successfully meet the standards for managing a chapter. In order to achieve the Chapter Excellence Award, chapters must meet all basic criteria and seven optional criteria. Criteria include such activities as formulating an effective Governor's Council and committees, communicating frequently with membership, providing educational opportunities, recruiting and advancing members and celebrating membership through local awards. I would like to extend a special thanks to those chapter members who assisted me in all of these endeavors! For their hard work and dedication, we received this award.
---
ACP Offers Resources to Help Raise Immunization Rates
Several resources are available to help physicians and health care professionals ensure that patients receive the correct immunizations in accordance with the Center for Disease Control's Recommended Adult Immunization Schedule. ACP urges physicians and healthcare professionals to conduct an immunization review with patients during medical visits to assess whether patients' immunizations are up to date and to educate patients on the benefits of immunization. "Flu shots and other immunizations can prevent people from suffering serious illnesses," said David L. Bronson, MD, FACP, president, ACP. "We need to improve immunization rates for all adults, especially for people between the ages of 18 to 65 with chronic conditions."
ACP advises internists, family physicians, and subspecialists to capitalize on adult medical visits by conducting an immunization review to educate patients about the benefits of immunizations and to assess whether the patient's vaccination status is current, referring to the Center for Disease Control and Prevention's (CDC) Recommended Adult Immunization Schedule.
The list of vaccines that adults should discuss with their internists include T dap (tetanus-diphtheria-pertussis, whooping cough), HPV (human papillomavirus), herpes zoster (shingles), MMR (measles, mumps, and rubella), pneumococcal pneumonia, hepatitis B (for adults with diabetes), and varicella (chickenpox).
The U.S. adult immunization rates for 2010 were 8.2 percent for Tdap (for people 19-64 in the past five years), 20.7 percent for HPV (for women 19-26), 14.4 percent for herpes zoster (for people 60 and older), 18.5 percent for pneumococcal (for people 19-64 who are at high risk), and 42.0 percent for hepatitis B among adults (19 to 49) at high risk of infection. Just 39 percent of adults 18 years of age and older received a flu shot in 2011-12.
"It is also important for physicians to immunize themselves, their staff members, and other health care workers," added Dr. Bronson.
---
New Tool to Help Manage Timelines
ACP's new resource, the Physician & Practice Timeline, assists members in keeping track of various upcoming important dates related to a variety of regulatory, payment, educational, and delivery system changes and requirements. This tool outlines various important programs that physicians and their practices should be aware of. It can be found at the ACP website under the section "Running a Practice" .
Here are December's dates:
DEC 31
PQRS
Data Collection Period (Ends)
The six-month PQRS data collection period for .5% bonus is from July 1, 2013 to December 31, 2013. The six-month period only applies to reporting measure groups via registry. Physicians must begin reporting 2013 PQRS to avoid the (-) 1.5% penalty in 2015 to their Medicare reimbursements.
DEC 31
ICD-10
Suggested Completion Date (Ends)
Complete the high-level, non-coding training of test team.
Complete your practice's internal testing.
DEC 31
Meaningful Use 2013 Reporting Period (Ends)
Reporting period begins for Eligible Professionals (EPs) for 2013.
The reporting period for EPs who have previously reported in any year is from Jan. 1, 2013 to Dec. 31, 2013.
Some Stage 1 changes take effect, others are optional.
DEC 31
eRx
2013 eRx Incentive Deadline (Ends)
December 31, 2013 is the deadline for Eligible Professionals (EPs) to earn 2013 eRX incentive.
Incentive is earned when EPs meet all eligibility requirements and generate/report at least one eRX during 25 or more unique patient visits during 2013.
Note: Criteria differ for group practice (GPRO) participants.
DEC 31
PQRS
Data Collection Period (Ends)
The 12-month PQRS data collection period for .5% bonus is from January 1, 2013 to December 31, 2013. Physicians must begin reporting 2013 PQRS to avoid the (-) 1.5% penalty in 2015 to their Medicare reimbursements.
DEC 31
VBP
PQRS
Participate in the Physician Quality Reporting System (PQRS) (Ends)
During calendar year 2013, group practices of 100 or more Eligible Professionals (EPs) should participate in the Physician Quality Reporting System (PQRS).
Group practices of 100 or more EPs must participate in PQRS as a group in order to avoid a negative one percent payment adjustment in 2015 under the value-based payment modifier.
Groups whose physicians participate as individuals in PQRS must self-nominate as a group during the registration period. Also, they must elect the administrative claims option for the value-based payment modifier in order to avoid the penalty in 2015.
DEC 31
TCM Codes
New CPT Codes for Transition Care (Ends)
Effective January 1, 2013, Medicare will pay for new transitional care management (TCM) codes that allow for reimbursement of the non-face-to-face care provided when patients transition from an impatient setting back into the community.
These CPT codes (99495 and 99496) will be used to bundle payment for many of the non-face-to-face services that up until now were not reimbursed.
These codes are reported for 30-day periods, beginning with the patient's inpatient facility discharge date.
DEC 31
ICD-10
Continue Planning and Development (Ends)
From July 1 through Dec. 31, continue contacting vendors to begin internal testing and validation, in order to be sure ICD-10 will work in all aspects of your practice/facility.
Contact payors to schedule testing and determine reimbursement policies.
Develop contingency plans in case testing and validation fail, or if other problems occur prior to 'go live' implementation.
Develop budget for training and software upgrades.
The Calendar is already populated through the first quarter of 2015, so be sure to check it out.
---
Results of SEP Survey
Thanks to all of you who participated in our survey for where you would like to have our next SEP. We will be working closely with the Wyoming Medical Society to provide another SEP module at the next WMS meeting , scheduled this year for Cheyenne! The ABIM Self Evaluation Process Module (SEP) is an important part of Maintenance of Certification, so another good reason to see you at the WMS meeting!
Internal medicine is a primary focus of this year's WMS CME featuring lectures in cardiology and diabetes just to start. There's still time to tailor a CME presentation for you, so contact Sheila Bush at the WMS office with special requests for the 2014 meeting!
In addition to quality CME that gets better every year, you won't want to miss this year's social events. Kicking off the meeting will be a cycling event near Curt Gowdy State Park culminating with an evening family BBQ. Come get to know your colleagues and make Wyoming's provider community relationships stronger.
---
Introducing ACP Smart Medicine: ACP's new web-based, mobile-optimized clinical decision support tool
The American College of Physicians has released ACP Smart Medicine, a web-based clinical decision support tool developed specifically for internal medicine physicians containing 500 modules that provide guidance and information on a broad range of diseases and conditions.
Integrated with content from Annals of Internal Medicine, ACP JournalWise, and ACP's clinical practice guidelines with a display that automatically adjusts to desktops, smartphones, and tablets, the clinical recommendations in ACP Smart Medicine are evidence-based and rated based on the quality of the underlying evidence. Information is continually updated through triggered updates with new, relevant content and guidelines. Additionally, ACP High Value Care recommendations identify care activities that offer little benefit to patients.
ACP Smart Medicine also offers easy access to submit for CME credit. Physicians can select modules from the list of content areas they have reviewed, answer a question, and submit for CME credit.
ACP Smart Medicine is available as a free benefit to ACP members and can be purchased by non-members.
---
New, Free CME is available from Annals of Internal Medicine!
Introducing The Consult Guys! A unique and entertaining way to earn FREE CME from Annals of Internal Medicine!
The Consult Guys make learning a pleasure!
Hosted by Geno Merli & Howard Weitz, two, seasoned clinicians, educators, and comedians who answer questions from preoperative evaluations to clinical puzzlers. Each episode reviews topics essential for anyone practicing internal medicine or its subspecialties.
Enjoy, learn, and laugh while Geno and Howard entertain and teach you on their medical consult talk show:
Watch the videos and then take the companion CME quizzes
ACP Members and Annals subscribers can earn .5 CME credit per quiz. Nonmembers can purchase tokens for CME.
2 premier episodes are available now at annals.org/consultguys
Episode 1: Cleared for Surgery? Perioperative Risk Assessment
Episode 2: Stumper: A 23 year old with a myocardial infarction - will you get the right diagnosis?
Tune into a new episode each month.