You are here
Wisconsin Governor's Newsletter February 2017

---
---
Mark Belknap, MD, FACP, ACP Governor, Wisconsin Chapter
---
Greetings from Your Governor
Greetings from far northern Wisconsin. I won't comment on the weather in this issue, as it has been so changeable that anything that I write will be hopelessly out of date in a few days. I will use this newsletter to bring you up to date on recent and upcoming events of potential interest to you as members of the Wisconsin Chapter of ACP.
-Mark K Belknap, MD FACP
---
Meet Our New Governor-elect Designee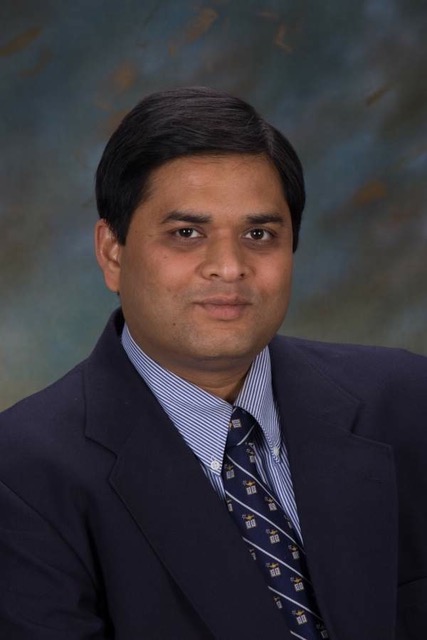 Congratulations to the Wisconsin Chapter Governor-elect Designee, Noel N. Deep, MD, FACP. Our new Governor-elect Designee (GED) will do a year of training as a Governor-elect and then will start his four-year term as Governor in the Spring of 2018. He is a practicing internal medicine specialist at Aspirus Antigo Clinic and Aspirus Langlade Hospital in Antigo. He has long been active in the Wisconsin Chapter of the ACP. He has been Secretary of our chapter since 2013, and he was Program Chair of our chapter's Annual Meeting Scientific Session from 2009 through 2016. He has been active on the national level of ACP as well, serving as Chair of the National Council of Young Physicians in 2012-2013 and in that capacity he served on the Board of Regent in 2012-2013. He also has been and is very active in the Wisconsin Medical Society and in the American Medical Association. To read more details of these activities and other aspects of his biography, please follow this link to our chapter's page on the ACP website
---
Legislative Issues
As I stated in the December issue of our chapter newsletter, Badger Beat, the changes coming out of the November election are still being felt, and the situation with the future of the funding of health care from the national and state perspectives is rapidly evolving. Rather than writing what will likely not be current by the time that you receive this newsletter, here is a link to the national ACP advocacy webpage so that you can read the most current information available there.
From this page you will be able to link to the ACP Advocacy Newsletter and ACP Advocate Blog. From this page you can also find out where ACP stands on various timely issues and current ACP priorities.
---
ACP Internal Medicine Meeting 2017
It's still not too late to make plans to attend the annual national ACP meeting which takes place in 2017 in San Diego on March 28 – April 1. Pre-courses are held on March 28 – 29, and the Scientific Program is on March 30 – April 1. This meeting provides the opportunity to learn from high quality faculty from around the country and to earn MOC points and CME credits. Here is a link to the Meetings & Courses section of the ACP website, which has a link to the 2017 Annual Meeting webpage.
New Fellows from the Wisconsin Chapter and other chapters will be formally inducted at the Convocation Ceremony on Thursday evening. Each year, a highlight of the meeting for many of us who attend the meeting from Wisconsin is the Wisconsin Chapter Reception, which this year will be held at Union Kitchen, which is a restaurant near the Convention Center meeting site on Thursday, March 30 just following the Convocation Ceremony. The reception is a chance to get together with colleagues from around the state, to renew old friendships and to meet new acquaintances, and to do this in a relaxed, welcoming environment. We always have a good turnout of practicing physicians and residents from Wisconsin, as well as a few who drop by who have roots in Wisconsin.
I hope that many of you will plan on attending the meeting.
---
Opioid Prescribing Pre-Course at Internal Medicine 2017
On Wednesday, March 29 at Internal Medicine 2017, the American College of Physicians will hold a free pre-course titled SAFE Opioid Prescribing: Strategies. Assessment. Fundamentals. Education. The activity will be held between 1:30 p.m. and 5:30 p.m. in room 6-B at the San Diego Convention Center.
The Medical-Education Division of ACP is applying for approval of the program by the Medical Examining Board of the Wisconsin Department of Safety and Professional Services. The American College of Physicians designates this activity for a maximum of 3 AMA PRA Category 1 Credits™. Physicians should claim only the credit commensurate with the extent of their participation in the activity. Successful completion of this CME activity, which includes participation in the evaluation component, enables the participant to earn up to 3 MOC points and patient safety MOC credit in the American Board of Internal Medicine's (ABIM) Maintenance of Certification (MOC) program. Participants will earn MOC points equivalent to the amount of CME credits claimed for the activity.
Although all seats for the pre-course are already reserved, an effort is under way to create additional, limited extra space. If you are interested in attending, please put "REMS PRECOURSE" in the subject line of an email and send it to smckinney@acponline.org
We will try to accommodate as many physician learners as possible.
This educational activity is supported by an independent educational grant from the Extended-Release/Long-Acting Opioid Analgesic REMS Program Companies. Please see this document for a listing of REMS Program Companies. This activity is intended to be fully compliant with the Extended-Release/Long-Acting Opioid Analgesics REMS education requirements issued by the US Food & Drug Administration.
You can take this free pre-course, recorded in 2016, immediately online by clicking here.
An updated recording of the San Diego pre-course will be available online on July 15, when, it is hoped, it will also be approved by the Wisconsin Medical Examining Board.
---
Chapter Awards
We are extremely interested in receiving nominations of highly deserving internists from around Wisconsin for our state chapter awards, of which there are several in various categories. These awards are presented at the George Magnin Awards Luncheon, which is part of our Chapter Meeting in September. Our hope is that we can increase the geographic diversity of award recipients. Please take a look at the list of awards via the link below and the give serious thought to which internist(s) in your area is/are deserving of one of the awards and then make use of the form on the website to submit the nomination(s). The deadline for submitting the awards this year is March 20, 2017.
Access the ACP-Wisconsin Chapter Awards Nomination Website
---
2017 Doctor Day
Organized by the Wisconsin Medical Society (Society) and other key physician partners, including the Wisconsin Chapter of ACP, Doctor Day provides a unique opportunity for physicians to come together to advocate on behalf of patients and the medical profession.
Prior to the afternoon meetings, participants will hear from several high-level speakers and will take part in an issue briefing. Lunch will be provided before participants head to the Capitol for their meetings.
Staff members from the participating physician organizations will take care of all the preparations - scheduling your legislative visits and providing information about key issues for discussion.
Please consider attending Doctor Day. This year it will occur on Wednesday, March 29 in Madison. More information is available on the Wisconsin Medical Society website.
---
Member Forums
The new ACP Member Forums allow ACP members to instantly engage with colleagues on clinical topics, practice issues, education and training, and more.
As an exclusive membership benefit, the ACP Member Forums are easy-to-use discussion boards where members connect with peers who have similar interests and career goals. Forum topics include:
Hospital Medicine
Point-of-Care Ultrasound
Obesity Medicine
Physician Educators
Promoting Physician Wellness and Preventing Burnout
And more…
To join a discussion, log in to the ACP Member Forums using your ACP Online username and password. You can subscribe to daily alerts from the forums that interest you most.
---
ACP Issues Comprehensive Statement on U.S Immigration Policy
ACP released a statement on January 31st in reaction to the recent executive order on immigration. The statement details ACP's opposition to discrimination, religious tests, refugee bans, and denial of entry to persons with legal visas, and expresses grave concerns about the implications of the executive order on medical education, access to health care services, public health and families. This comprehensive statement on U.S. immigration policy was preceded by a public statement from ACP on January 30, 2017 about the recent executive order on immigration.
I'm including this information as being current at the time of my writing of this newsletter, but I expect that there may be significant further developments in this arena before this issue of the newsletter is ready for distribution to you, our chapter members.
---
Dynamed Plus
DynaMed Plus is an online clinical resource which is a collaboration between ACP and EBSCO Health. It is the more comprehensive and sophisticated successor to ACP's previous online clinical resource, SmartMedicine. As described on ACP Online, "ACP members enjoy free access to this comprehensive tool that optimizes time to answer for busy clinicians." Follow this link if you are interested in learning more and in registering so that you can begin to use the product.
---
New Members – Last Six Months
Shawn Antle, MD
Sowjanya Bapani, MBBS
Temu K Brown, MD
Thomas Casper, MD
Daihanara Cintron Lafontaine, MD
Pablo Juan Colon Nieves, MD
Mary Feider, MD
Ashwini Gundelly, MBBS
Swetha P Karturi, MBBS
Zouyan Lu, MD
Brad Malehorn, DO
Seth Maliske, MD
James Joseph McCarthy, MD
Varun Mehta, MD
Rodrigo Merino, AHP MD
Krunalbhai R Patel, MD,MBBS
Shachar Peles, MD
Payal Sanghani, MD
Adam Bradford Schlichting, MD
Patricia Sias, MD
Sheila Thiel, MD
Jaren Thomas, MD
Saif Ullah, MD,MBBS
---
New Fellows – Last Six Months
Sarah E Ahrens, MD FACP
Ashwani Bhatia, MD,MBBS FACP
Christopher J Hildebrand, MD FACP
Ahsan Khalid, MBBS FACP
Lawrence A Omole, MBBS FACP
Rajan P Regmi, MBBS FACP
Norma K Turk, MD FACP
Julia M Usatinsky, MD FACP