You are here
West Virginia Governor's Newsletter May 2017
West Virginia Governor's Newsletter May 2017

---
---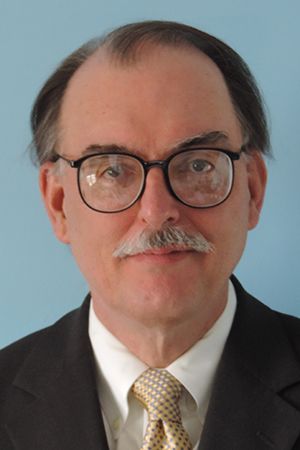 J. Thomas Dorsey, III, MD FACP, ACP Governor
---
National Meeting
Poster Competition
We had 33 WV Physicians attend the Internal Medicine Meeting in San Diego. We have a long list of physicians we would like to recognize.
Congratulations to all of our poster presenters:
Yazam Numan – not pictured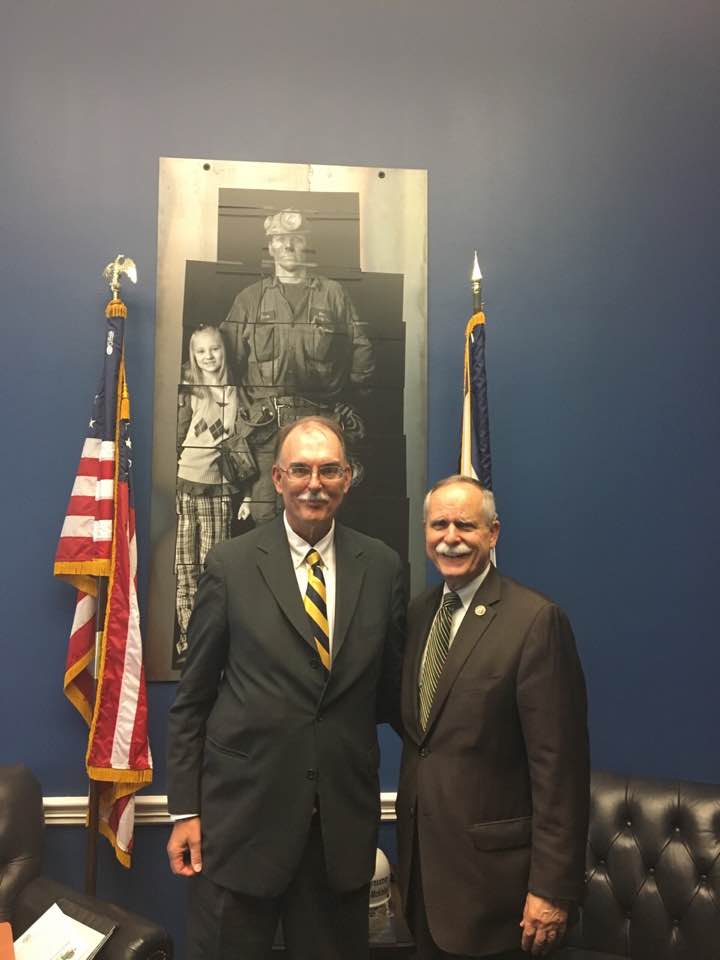 Jessica Johnson - above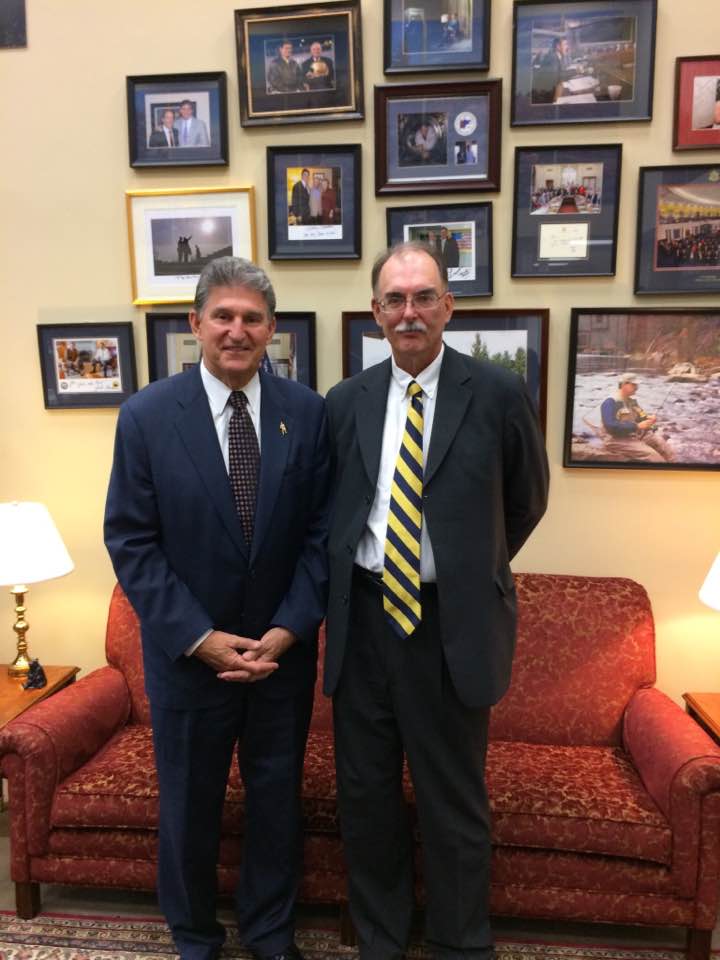 Ali Farooq - above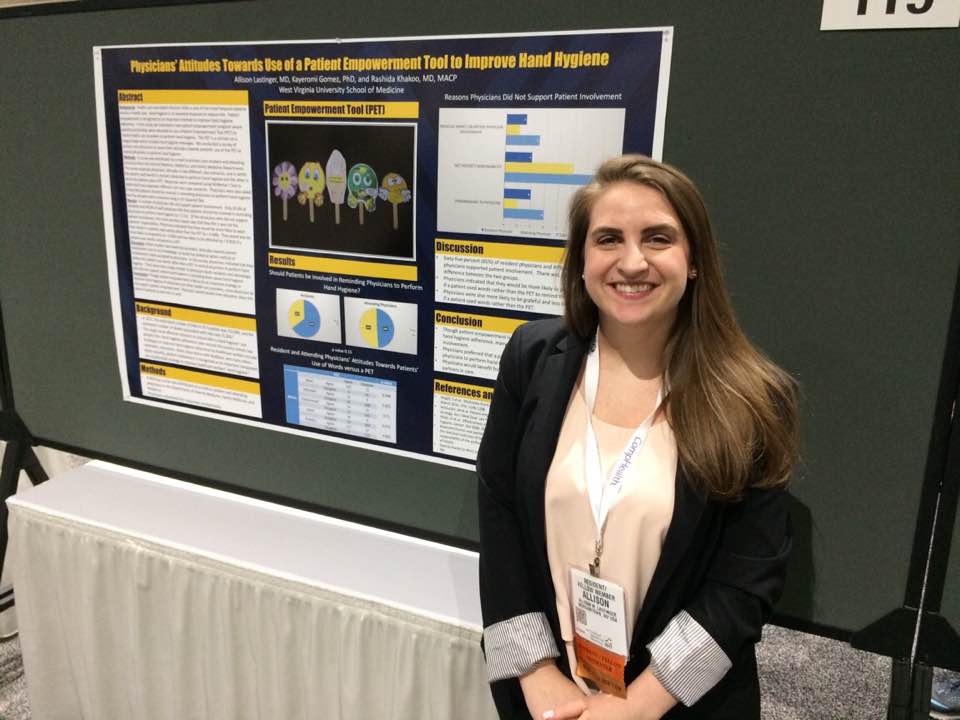 Allison Lastinger - above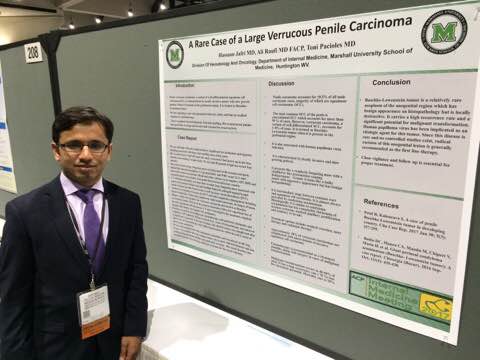 Hassaan Raza Jafri – above
Hisham Hirzallah – above
Doctor's Dilemma
Congratulations to our Doctors Dilemma Team for a fine showing:
Jessica Johnson, Michael Forte and Masood Ahmad, representing WVU Morgantown.
New Fellows
Congratulations to our new Fellow who attended Convocation: Emily Thomas DO
Also, our new Fellows who did not attend convocation:
Mohamed Alsharedi
Kristen Helmick
Nathan Lerfald
Ely Salon
Atul Singh
Courtney Struthers
Kara Willenburg
Joel Yednock
Chapter Reception
We had an excellent turnout for our Chapter Lunch @ Rockin' Baja Lobster Coastal Cantina, 20 members joined us. I would like to invite you to join us next year at the National Meeting in New Orleans, April 19-21, 2018.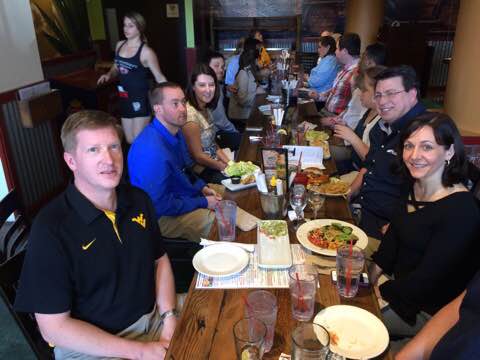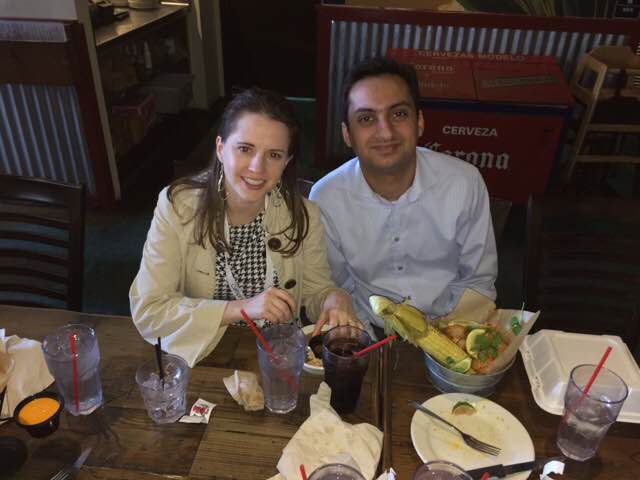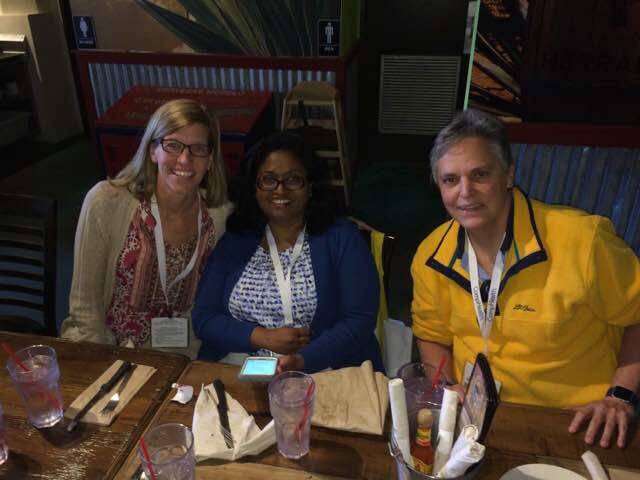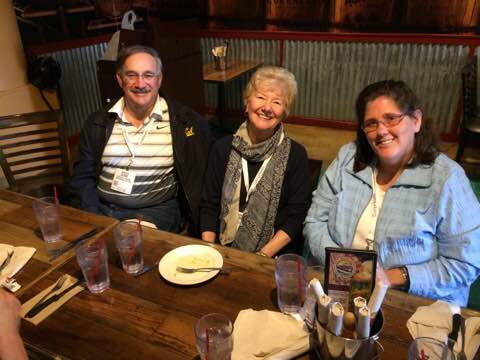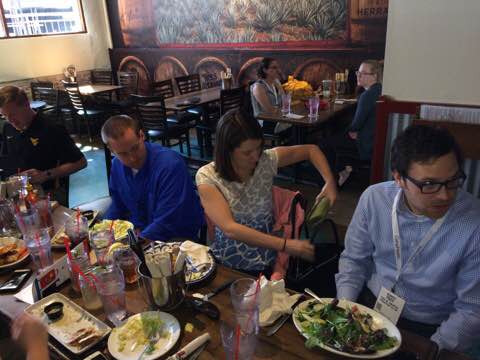 ---
West Virginia Chapter Meeting
Save the date: October 19-21, 2017 WVACP Chapter Meeting in Roanoke,WV @ Stonewall Resort. Check for more updates on the website .
---
Arthritis Awareness Month
May is both Arthritis Awareness Month and Hepatitis Awareness Month. Help support your patients in managing their own care with ACP's arthritis and hepatitis patient education resources. Arthritis resources include our "Live Better with Rheumatoid Arthritis" guidebook and our two-page Patient FACTS sheets for rheumatoid arthritis and osteoarthritis. We also offer Patient FACTS sheets for hepatitis B and C. These patient-tested resources not only share valuable information about the conditions, but also promote action strategies and self-management.
Use the links below to access these high-quality tools for patient engagement:
Rheumatoid arthritis
Osteoarthritis
Hepatitis B
Hepatitis C
ACP's full library of patient education resources
---
ACP Launches MyACP
ACP's newly launched MyACP, a personalized web experience, makes it easier for members to access and discover pertinent ACP content and resources while visiting ACPOnline.org.
The new MyACP experience provides logged-in members with streamlined access to the content and features they value and use the most, starting with a menu of options based on the user's membership class (e.g., residents or physicians) and his or her history of purchases with ACP.
Members will now be able to customize their MyACP information to directly add or remove resources and valued features, providing quick and easy access to the content, products, and services that are most relevant to them. Members can also continue to update account information and view their CME transcripts.
In addition, logged-in members and transactional users will be able to easily access products that they've previously purchased from ACP, including MKSAP and registration for the Internal Medicine Meeting.
Explore the new MyACP's features.
---
Annals Launches Redesigned Website
Annals of Internal Medicine has redesigned Annals.org to provide a faster and more efficient user experience. The new site is fully responsive, allowing users to view content on any device, and will also improve the findability of Annals content online.
The new article layout makes it easier for users to navigate through the content and its associated elements, from abstracts and tables and figures, to CME/MOC and related articles.
The new design also makes it easier to view Annals' growing online offerings and multimedia features, including web-exclusive content. Unique channels pages allow users to choose Annals' most popular clinical categories instantly, and Annals' new search function lets users search within channels and journal features for more precise results.
See the new Annals.org.