You are here
Governor's Newsletter April 2016
Governor's Newsletter April 2016

---
---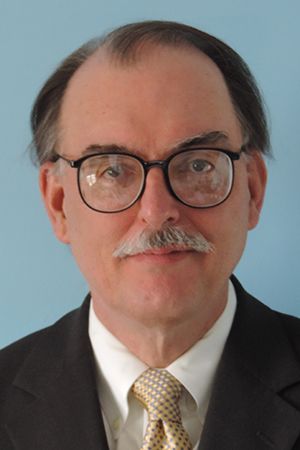 J. Thomas Dorsey III, MD, FACP
---
Governors Message
I hope the new year finds you well. The fall meeting was well attended and produced some excellent poster presentations, the winning posters will be presented at the National Meeting in May. Planning is underway for our state meeting this fall. I will plan a lunch get together for those of you attending the National Meeting.
---
Upcoming meetings and events
Internal Medicine Meeting 2016 will be held in Washington DC from May 5-7, with pre-courses May 3-4. This is the premier internal medicine meeting in the country featuring over 200 sessions presented by nationally recognized faculty. It's in our back yard this year, this is a great opportunity to attend.
The deadline for signing up for Leadership Day on Capitol Hill is approaching(March 25). This is being held just before Internal Medicine 2016. This is your opportunity to meet with our representative in DC and talk about issues that affect the practice of medicine.
A reminder to save the date for our state ACP meeting to be held at Stonewall resort October 20-22, 2016. Dr Tom Waltz will be chairing the meeting this year. Come out and catch up with your colleagues from around the state.
---
News
The state ACP has partnered with the West Virginia State Medical Association, the WV State Osteopathic Association and the WV Chapter of the American Academy of Family Physicians to form the Medical Advocacy Coalition. This has monitored proposed legislation and has acted as a voice for medicine in our state.
---
From the National Office
ACP Launches New ACPonline.org Website
ACP has launched a newly rebuilt and redesigned https://www.acponline.org. The site features a contemporary design that incorporates task-based navigation and provides quicker access to features that ACP members use most.
Whether members want to find ACP's clinical or policy recommendations, access CME and MOC resources, renew their membership, or register for an event, the content they need to find is just a few clicks away. Additionally, as part of this project, the ACP chapter websites hosted by the College (>60) have also been redesigned and better integrated into the overall site.
The new site is also mobile- and touch-friendly, with a responsive interface that automatically optimizes for all devices (e.g., desktop, smartphone, tablet). We will continue to update and refine our new site to fully leverage these new technologies and opportunities. We're already planning many additional enhancements, including a more personalized experience for members.
Take a moment to explore the new site today.
FREE Instructional Diabetes DVDs for Your Patients
ACP's highly praised instructional Diabetes DVDs are back in stock! These videos cover a variety of diabetes self-management topics including:
Foot Exams
Hypoglycemia (Low Blood Sugar)
How to Use an Insulin Pen
How to Give Yourself Insulin
How to Prepare for Your Diabetes Doctor Visit
How to Take Your Own Blood Pressure
These patient-tested resources were developed in partnership with patients and physicians, using credible, evidence-based research. They are designed to help patients build self-management skills through demonstration.
Available free of charge
Easy to understand
Appropriate for all health literacy levels
Feature real patients and physicians
Order online or contact Member and Customer Service at 800-523-1546 ext. 2600. Browse ACP's other patient education materials.
New Patient Education Programming via The Wellness Network
ACP and The Wellness Network are partnering to deliver new patient education programming that will be available via The Wellness Network's Patient Channel, an in-hospital TV network and online portal.
ACP members will have access to the Patient Channel library of over 107 disease and medication management, wellness and patient safety videos that can be viewed by patients during an office visit or at home. Programming topics include heart failure, diabetes, hypertension, COPD, joint replacement, medication management, and more.
To learn more, visit The Wellness Network page.
ACP Issues Guideline for Treatment of Major Depressive Disorder
Doctors should select cognitive behavioral therapy (CBT) or second generation antidepressants (SGAs) to treat adults with major depressive disorder (MDD), the American College of Physicians (ACP) recommends in a new evidence-based clinical practice guideline published today inAnnals of Internal Medicine.
"Patients are frequently treated for depression by primary care physicians, who often initially prescribe SGAs," said ACP President Wayne J. Riley, MD, MPH, MBA, MACP. "However, CBT is a reasonable approach for initial treatment and should be strongly considered as an alternative treatment to SGAs where available, and after discussing treatment effects, adverse effect profiles, costs, accessibility, and preferences with patients."
Depression is a medical condition causing sadness that interferes with daily life, not a normal reaction to life situations such as the death of a loved one or the loss of a job. Common depression symptoms are lack of energy and loss of interest in things previously enjoyed.
ACP developed the guideline to summarize and grade the evidence on the comparative effectiveness and safety of non-drug treatments and SGAs (including SSRIs, SNRIs, bupropion, mirtazapine, nefazodone, and trazodone), alone or in combination, for MDD in adults. Evaluated outcomes included response, remission, functional capacity, quality of life, reduction of suicidality or hospitalizations, and harms.
Moderate-quality evidence showed that CBT and SGAs are similarly effective treatments for MDD and that discontinuation rates are similar for CBT and SGAs. Low-quality evidence showed no difference in effectiveness or adverse effects between first line treatment using SGAs compared to non-drug treatments (complementary and alternative medicines, or exercise monotherapies or combination therapies).
Adverse effects commonly associated with SGAs include constipation, diarrhea, dizziness, headache, insomnia, nausea, sexual adverse events, and drowsiness.
For second line treatment after treatment failure with SGAs, low-quality evidence showed that strategies to switch to or augment with another drug or non-drug therapy are similarly effective.
Low-quality evidence showed that St John's wort may be as effective as SGAs for treating MDD, and moderate-quality evidence showed that St John's wort was better tolerated than SGAs. However, St. John's wort is not currently regulated by the Food and Drug Administration in the U.S. Because no standard is in place regarding the contents and potency of the medication, patients in the U.S. may not be able to get quality-controlled St John's wort or reliably obtain preparations with similar effectiveness as those used in the included studies.
Adverse effects associated with St. John's wort may include mild gastrointestinal symptoms, skin reactions, fatigue, sedation, restlessness, dizziness, headache, and dry mouth. St. John's wort is associated with important drug-drug interactions, is known to induce CYP3A4, may reduce the bioavailability or efficacy of some drugs, and is contraindicated in patients taking monoamine oxidase inhibitors or SSRIs.
ACP's recommendations are based on a background evidence paper and a systematic evidence review sponsored by the Agency for Healthcare Research and Quality's (AHRQ).
---
New Members
Oluwakemi M. Adeyeri, MD
Akash V. Ajmera, MD
Melinda N. Cooper, MD
George A. Dimitriou, MD
Joshua M. Dower, MD
Nirva Dube, MD
Holly A. Hill, DO
Marion Huff, MD
Leah Jones, DO
Wadih Kabbara, MD
Baby Vasanthi Kodali, MBBS
Samantha Lane, DO
Evan Morgan, MD
Samuel Ryan Morris, MD
Gigi Angelica Smith, MD
---
New Fellows
Rick A. Greco, DO, FACP
Ghali Ibrahim-Bacha, MD, FACP
Shanthi Manivannan, MBBS, FACP
Mohammad H. Pervaiz, MBBS, FACP
Nihar N. Shah, MD, FACP
Sarah Helen Sofka, MD, FACP
Mary Davidson Warden, MD, FACP
---
Contact Information
J. Thomas Dorsey, III, MD FACP Governor, West Virginia Chapter
Lisa Hirschbach Chapter Coordinator
Phone: 304-243-0774
Fax: 304-243-0776