You are here
GOVERNOR'S NEWSLETTER April 2015
GOVERNOR'S NEWSLETTER April 2015

---
---
From the Governor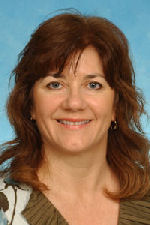 Karen Clark, MD, FACP, ACP Governor
Happy Spring to you all. It was a long, difficult winter, but we are looking forward to better days ahead. This spring is also the time for me to reflect over the past 5 years as first, Governor Elect and then Governor of our Chapter. What a great experience this has been! I have learned so much and met so many wonderful people. Thank you all for allowing me to have this opportunity.
I would like to thank a few individuals by name for their help and support. First, I would like to thank Karen Frazier. Karen has been the glue holding our chapter together through 3 Governors. She will certainly be missed, but we wish her well as she moves on to new challenges. I would also like to thank Judy Spahr. Most of you won't recognize this name, but Judy is our Chapter Liason. Judy has advised me and kept me on track for 5 years in her role with the national ACP organization. She provides invaluable support and is another crucial component to the success of this chapter. Another individual who deserves special thanks is Dr. Turner. He mentored me during my Governor Elect year and worked with me each year after, helping, advising and providing much needed support. Dr's Khakoo and Latos have also been key advisors for me in this process.
At our last Chapter Scientific Meeting I was able to thank all my program chairs, but I would like to add them to the list of people to thank for contributions above and beyond! Laura Davisson, Eva Patton-Tackett, Mary Ann Riley and Sarah Sofka, thank you so much. You each did a fabulous job and we all benefitted from your hard work. I would like to thank Ron and Beth Pellegrino for their fabulous work in bringing SEP modules to our meeting. I am looking forward to participating in these sessions for years to come. I am not going to try to name everyone who has been involved in the abstract competitions over the years or the "Jeopardy" competitions, but know that your work has been greatly appreciated. Last, but certainly not least, a shout out to my family for allowing me the time to pursue this interest.
I am looking forward to seeing all of you at the Spring IM meeting in Boston, April 30- May 2, 2015. As you know, this is the Centennial Celebration year for the College and as such there are many exciting programs planned.
---
ACP Excellence in Medical Education
The Internal Medicine Meeting will be held April April 30 - May 2 in Boston, MA. Choose from more than 200 CME courses in internal medicine and the subspecialties presented by faculty unsurpassed in their fields.
In preparation for this Centennial celebration, each Chapter was asked to submit some highlights. Here is what I submitted on our behalf:
Information for WV Chapter
Founded in 1927. Incorporated in 1986.
Leadership:

First Governor 1927, John N. Simpson
First Master 1977, Edmund B Flink.
Most recent Master, 2014 Charles E. "Skip" Turner.
In addition to Dr.'s Flink and Turner other Masters include: Dr's Point, Marshall, Mufson, Latos and Khakoo.
First female Governor 1999, Rashida A Khakoo.
Member of Board of Regents 03-06, Derrick L. Latos
Honors/Awards

4 Evergreen Award winners: 93,94,99,03. 7 total Evergreen submissions. Named an Evergreen All-Star in 2014.
27 Laureate Winners from 1985-2012
Chapter Excellence Award winners regularly.
Very successful programs for associates and medical students including poster and abstract presentations with national winners; and nationally competitive medical knowledge teams.
I am very proud of our history, but find that we really don't have it well documented. If any of you have important historical information regarding the chapter, please email it to me. My plan is to use this information to help Dr. Dorsey create a history section on our web site that will highlight who we are.
Finally, please remember that we would like to have a presence at Leadership Day. Please contact Dr. Dorsey, or me if you are interested in attending.
---
Leadership Day 2015
Posted on February 10, 2015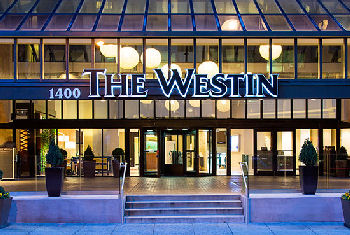 The 23rd annual Leadership Day on Capitol Hill will be held on May 20-21 at the Westin Washington D.C. City Center, 1400 M Street, NW, in Washington, D.C.
Register Now for Leadership Day 2015! Register online. Deadline to register is Monday, April 27.
Hotel Reservation: A room block has been designated for Leadership Day attendees at the Westin Washington, DC City Center at the discounted rate of $307 per night. Hotel reservations can be made online.
See additional information about Leadership Day 2015 on the ACP Services site.
Again, thank you all for a wonderful 5 years. I look forward to working with our new Governor, Dr. Tom Dorsey and to seeing you all again soon.
Karen