You are here
News & Meetings
WA-ACP Spring Scientific Scholarship Day
Friday, May 18, 2018
8:00 a.m. to 4:30 p.m.
UW-South Campus Center
---
Dim Sum Around the Sound
Saturday, June 2, 2018
11:00 a.m.
Dough Zone (Overlake Square Mall Location)
14625 NE 24th Street, Ste 4B
Bellevue, WA 98007
(between N 148th Ave & S 145th Pl)
Please RSVP to Kemi Nakabayashi MD FACP at: nakabayashimd@gmail.com
Meeting flyer
---
Washington Chapter Wins 25th Anniversary John Tooker Evergreen All-Star Awards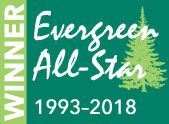 To celebrate the 25th anniversary of the John Tooker Evergreen Awards Program, the Evergreen All-Star Awards recognizes the Washington Chapter programs, ACP Women in Medicine Activities Including Dim Sum Around the Sound Original Submission: 2013 and Spring Scientific Scholarship Day Original Submission: 2015. The programs have contributed to the strength and breadth of ACP and its chapters, and demonstrated sustainability through successive leadership terms.
---
2017 Chapter Excellence Award Winner
We are pleased to announce that our chapter is in receipt of the 2017 Chapter Excellence Award! The award recognizes chapters which successfully meet the standards for managing a chapter. In order to achieve the Chapter Excellence Award, chapters must meet all basic criteria and seven optional criteria. Criteria include such activities as formulating an effective Governor's Council and committees, communicating frequently with membership, providing educational opportunities, recruiting and advancing members and celebrating membership through local awards. We would like to extend a special thanks to those chapter members who assisted our chapter in all of these endeavors! For their hard work and dedication, we received this award.
---
2018 Chapter Meeting
Information to Come!
---
2017 Chapter Meeting
Story Slam Winners
View the Winning Entries
CME Links
Washington Chapter Meeting, SEP Modules, and Pre-Courses
Washington Chapter Spokane Web Cast
---
Governor's Newsletters & Communications
Winter 2018
Summer 2017
Newsletter Archive
Chapter Communications