You are here
Chapter Centennial Legacy Award

The Chapter Centennial Legacy Award celebrates ACP's centennial by recognizing one seminal chapter member whose service to the chapter had a significant impact on the chapter's viability. This individual should exemplify ACP's core values including:

Leadership
Excellence
Respect
Compassion
Professionalism
Responsibility
Read about the state awardee and join us in congratulating him.
---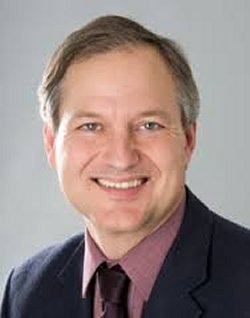 The Awards Committee of the Washington Chapter of the American College of Physicians nominates Douglas S. Paauw, MD, MACP for the Chapter Centennial Legacy Award.
Dr. Douglas Paauw is the most remarkable physician, educator, colleague and mentor whom I have ever known, with ongoing profound influence on our chapter success. Master of the College and WA chapter Governor 2002-06, he led our chapter growth, service to members, engagement with students and residents, advocacy, and developed our annual meeting as an exceptionally rated educational scientific program. Professor of Medicine at the University of Washington and Student Clerkship Director, Dr. Paauw continues service and leadership roles as ACP advisor to UW Student Osler Club, annual meeting planning and awards' committees. Laureate awardee and recipient of numerous awards, Dr. Paauw is a highly sought-after teacher and fixture at chapter and national ACP annual meetings. Since 1991 he has directed the ACP Seattle Board Review Course, most highly rated nationally and videotaped annually by the College. Dr. Paauw has inspiring patient dedication, passion for teaching, mentorship and ACP service.
More about the Chapter Centennial Legacy Award:
Award Booklet - full listing of winners
Press Release Template - for Chapter use