You are here
Virginia Governor's Newsletter June 2016

---
---

William E. Fox, MD, FACP, ACP Governor
---
Governor's Update
I am excited and humbled to begin my term as your Governor of the American College of Physicians Virginia Chapter. I have been actively involved in our Chapter for 13 years, mostly as the Chair of our Health and Public Policy Committee. While I have been steeped in the College for some time, serving as Governor will bring its own share of challenges and opportunities.
I am an internal medicine specialist, seeing primary care patients in a small independent private practice in Charlottesville that I started with a friend and colleague in 2003. Trying to navigate through the mine fields of independent primary care is largely what motivated me to become more involved in The College in the first place. I felt I could either vent my frustrations to the walls of my office (OK, sometimes I still do!), or try to be part of the solution. I would like medical practice to be user friendly enough so that medical students still want to choose this career or, even better, might consider hanging out a shingle of their own. Right now, I am unsure that goal is achievable. However, that won't stop me from trying.
It won't bore you by listing my entire agenda for the next four years, but there are some areas that deserve mention. Maintaining an excellent annual educational meeting with both CME and now MOC credit, continuing the tradition of our medical student day and residents meeting and competition, robust advocacy on behalf of our patients and profession, and giving more members the opportunity to participate in the Chapter activities about which they feel passionate are some of the goals I hope to achieve.
Finally, I would be remiss if I did not thank Lisa Ellis, FACP, our immediate Past Governor, for her tireless leadership over the last four years. She became Governor at a very difficult moment for our Chapter and served with unending devotion. Lisa brought out the best of our Chapter and, even while doing all the good work that our Chapter does, made sure we had fun along the way. I am personally grateful to her for her support and mentorship as I prepare for my new position.
Have a very pleasant Spring and an enjoyable Summer.
---
Advocacy
by Stuart Henochowicz, Chair HPPC
The Health and Public Policy Committee (HPPC) has had an active year thus far, participating in lobbying efforts at both the state and national levels and providing input to the Medical Society of Virginia (MSV).
White Coats on Call Day for the Virginia ACP took place in Richmond on February 4th. The HPPC took an important role in crafting legislation regulating telemedicine in the Commonwealth, limiting the scope of direct to consumer telemedicine visits. HPPC, along with and through the MSV, was involved in prior authorization legislation, legislation to delay implementation of an "associate physician" license to medical students who did not match, as well as legislation to study vaccine exemptions.
ACP Leadership Day took place this year just before the annual Internal Medicine meeting, on May 3rd and 4th. Participants lobbied on Capitol Hill to advocate for more comprehensive reimbursement of chronic care, to modify meaningful use criteria for electronic health records, and to improve access of physicians to their patients through telemedicine. Importantly, this was the first year in over a decade that ACP did not need to lobby against the Medicare sustainable growth rate (SGR), which was repealed last year.
---
Honors
New Fellows
I recently returned from the national meeting in Washington DC and was excited to attend convocation for so many new fellows Those inducted were:
| | |
| --- | --- |
| Ulana Bodnar, MBBch FACP | Sally-Ann T McIntosh, MD FACP |
| Jody P Boggs, MD FACP | Patricia K Monge-Meberg, MD FACP |
| Gregory S Byrd, MD FACP | Ionut Mosteanu, MD FACP |
| Kyong Chong, MD FACP | Fnu Nutan, MD FACP |
| Patricia A Daly, MD FACP | Lily O Otolorin, MD FACP |
| Ronald J Distajo, MD FACP | John S Prince, Jr MD FACP |
| Brian Foster, MD FACP | Woldecherkos A Shibeshi, MD FACP |
| Thomas Avery Gibbs, MD FACP | Sima Shukla, MD FACP |
| Susan B Girois, MD FACP | Ryan J Van Gomple, MD FACP |
| Michele A Irons, MD FACP | Lubna Varcie-Zahir, MD FACP |
| Shalika Basnayake Katugaha, MD FACP | Rajanshu Verma, MD FACP |
| Shujauddin Khan, MBBS FACP | Alex O Williams, MBBS FACP |
| Sorin Laza, MD FACP | Daniel W Woodford, MD FACP |
| Brian J Masterson, MD MPH FACP | Firew Mekonnen Wubiee, MD FACP |
| Keyur K Mavani, MBBS FACP | |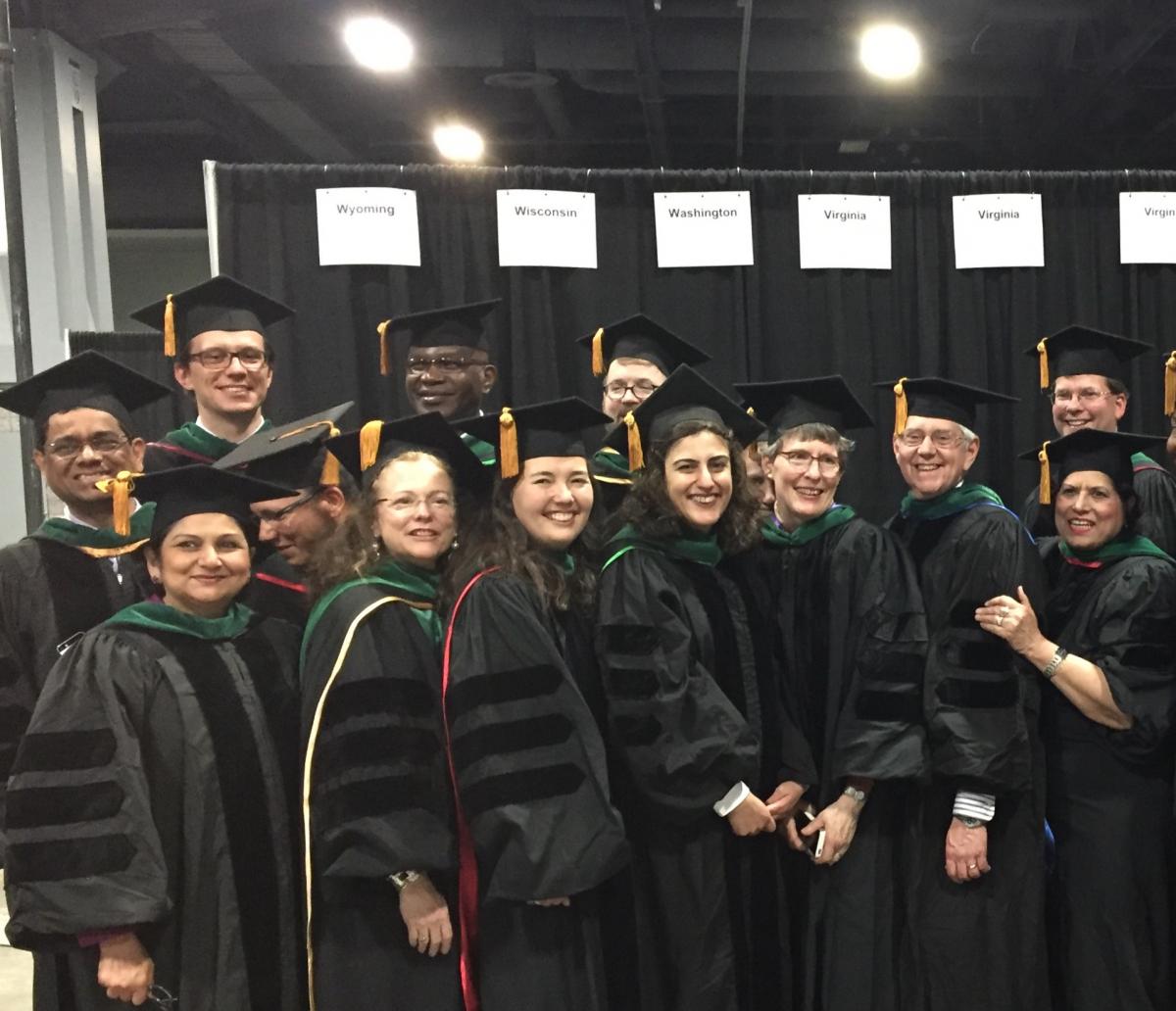 State Awards
Chapter Laureate Award to John Sweet MD FACP. The Laureate Award honors fellows and masters of the college who have demonstrated an abiding commitment to excellence in medical care, education, or research in service to their community, chapter, and the American College of Physicians.
Paul Florentino Volunteerism Award to Michael Stevens MD MPH. The Paul Florentino Volunteerism Award honors members who have distinguished themselves in voluntary service in the area of medicine. This award is named in memory of Paul Florentino, MD, FACP who was a governor of the Virginia chapter.
The Community Teaching Award to Stuart Henochowicz MD FACP. This award recognizes excellence in community teaching.
National Awards
Several Virginia members were honored with national awards in Washington. Apostolos "Paul" Dallas, MD, FACP received the Oscar E Edwards Memorial Award for Volunteerism and Community Service for, among other things, his instrumental work with the Bradley Free Clinic in Roanoke and for his ongoing work with the Roanoke Greek Festival, which has generated over $250,000 in support of charities.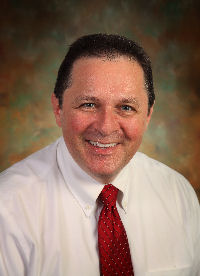 Jeffrey P. Harris, MD, MACP, a former President of the College and former Governor of our Chapter, was honored with the Alfred Stengel Memorial Award for Outstanding Service to the American College of Physicians. In addition to everything else Dr. Harris has done, many may not know that he developed one of ACP's most successful learning formats: "Multiple Small Feedings of the Mind."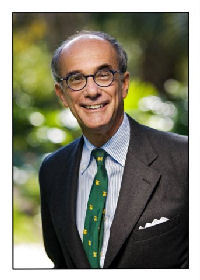 Please help us honor any physician you know who is deserving of an award by contacting our Executive Director, Ann Tennett at astacp@hotmail.com
---
Save the Date
Save the date for our Annual Meeting, which will be held once again at the Omni in Charlottesville on March 3 and 4, 2017. While the details are still being worked out at this time, we hope to offer about 12.5 CME credits as well as 12.5 MOC points. Stay tuned.
---
Aligning GME Financing with Workforce Needs
The Alliance for Academic Internal Medicine and ACP released a new policy paper calling for changes that better align funding for Graduate Medical Education (GME) with the nation's health care workforce needs. The paper, Financing U.S. Graduate Medical Education, was published in Annals of Internal Medicine on May 3.
---
ACP Issues Urgent Call to Action on Climate Change
In the paper, "Climate Change and Health: A Position Paper of the American College of Physicians , " published April 19 in the Annals of Internal Medicine, ACP urges physicians and the world health care community to engage in environmentally sustainable practices that reduce carbon emissions; to support efforts to mitigate and adapt to the effects of climate change; and to educate the public, colleagues, community, and lawmakers about the health risks posed by climate change.
---
Contact Information
William Fox, MD, FACP
Governor, Virginia Chapter
Chapter Staff:
Ann Tennett
Executive Director
Phone: 540-631-0426