You are here
GOVERNOR'S NEWSLETTER May 2014

---
---
From the Governor
Lisa Ellis, MD, FACP, ACP Governor

Annual Virginia Chapter Spotlight Newsletter
These are demanding times for us in medicine with a barrage of issues to keep track of including documentation for Meaningful Use, the onset of ICD-10, managing PQRS, signing up for MOC (Maintenance of Certification) as well as a variety of changing compensation and reimbursement plans. We all recognize frustration with physicians searching to find the "Joy in Medicine". ACP has some excellent new strategies that will be coming out very soon to help us all find this again! In the meantime maybe some good news with a positive flair can be a welcome break for us. I thought it would be good to devote a newsletter to the Celebrations and Accomplishments we have for this last year. Virginia is fortunate to have many talented and successful providers in many different arenas and venues. We have had the opportunity to recognize a number of ACP members throughout the past year and I am dedicating this newsletter to highlight awards and celebrate these members with all of you!
Of course, stay tuned for blast emails about all of the other issues mentioned above in the next few months!
Please note the Chapter awards and awardees. We would like to hear from you if you feel you know someone who fits these award categories. There is something wonderful about having fellow colleagues recognize and celebrate each other. Look through and send us a name or two that we can put forward to well deserving candidates.
---
2013 Chapter Excellence Award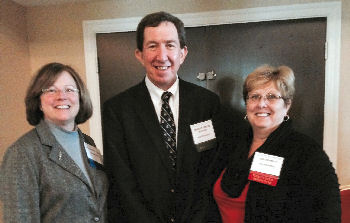 Lisa Ellis, MD, FACP (Governor, VA Chapter), Robert Centor, MD, FACP (Chair, Board of Regents) and Ann Tennett, Executive Director
I am pleased to announce that our Chapter has received the 2013 Chapter Excellence Award. This recognizes chapters which successfully meet the standards and criteria for chapter operations. Areas include having a full active effective Governor's Council, educational opportunities, recruiting and advocacy members and celebrating membership through local awards. A special "shout out" to our incredible Governor's Council members and the role they play on the council. However as we all know "It takes a village…" -Our ACP Governor Council and their specific roles on the Council include:
Ann Tennett- Executive Director
Lisa Ellis, MD, FACP - Governor 2014-2016
Ben Lewis, MD, FACP- Finance Committee- Treasurer
Brad Pontz, MD Chair of Nominations Committee
Michael Rein, MD, MACP - Chair of Membership Committee
James Long, MD, FACP - Chair, Awards Committee
Early Career Physicians Committee
Deb Koehn, MD, FACP
Krystal Ainsley, MD
Rachel Waller, MD, FACP
Health and Public Policy Committee
Bill Fox, MD, FACP
Stuart Henochowicz, MD, FACP
Chris Lillis, MD, FACP
Student Activities
Alan Dow, MD, FACP
Shaneeke Weerakoon
High Value Care Committee
Paul Dallas, MD, FACP
Dean Gianikos, MD, FACP
Jeff Harris, MD, MACP
Marissa Galicia-Castillo, MD, FACP
Women's Health Committee
Wendy Klein, MD, MACP
Jeri Lantz, MD, FACP
Katherine Smallwood, MD, FACP
Internal Medicine Residency Program Directors:
Stephanie Call, MD, FACP - VCU
Bennett Lee, MD, FACP -VCU
Joseph Sposato, DO, FACP - Portsmouth Naval
Gerald Donowitz, MD, FACP - UVA
B. Mitchell Goodman, MD, FACP- EVMS
Charles Schleupner, MD, FACP - VA Tech Carilion
Peter Recupero, DO, FACP - VCOM
Anke Hacker, MD, FACP -- Chair of Resident Activities
Internal Medicine Department Chairs
John Nestler- MD, FACP- VCU
Jerry Nadler,MD, FACP -EVMS
Ralph Watley, MD- VA Tech-Carilion
Mitch Rosner, MD, FACP - UVA
Jeffrey Winebrenner, MD, FACP- Portsmouth Naval
If you have specific questions about these committees or are interested in the projects or work they are doing, please do not hesitate to contact any of us.
---
Welcome to Fellowship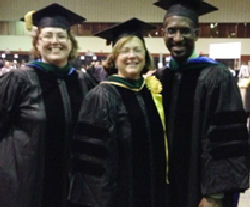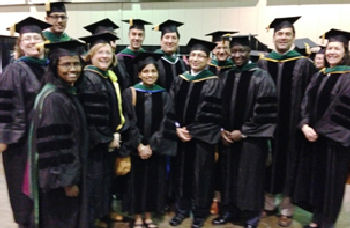 ACP has different levels of members which indicate the recognition of service, dedication, and seasoned growth and accomplishment with ACP. Fellowship is awarded to members who are at least two years out of residency and have dedicated time and effort either towards being involved in ACP activities, educational endeavors, research/publication or are senior members that have not had fellowship recognition. If you feel you qualify for this level of recognition, please email me for more information. Virginia had 39 Members move into fellowship this past year. Below are pictures of the fellows marching for fellowship at the convocation ceremony in Orlando, FL in April 2014.
Following are all of our honored new Fellows for the last 12 months:
Abul-Latief Almatari, MD - Jonesville - Elected July 1, 2013
Ulana Bodnar, MBBch -- Alexandria
Celeste Bremer, MD - Virginia Beach
Nauman Chaudary, MBBS, FACP - Richmond
Amar Damodar, MD, FACP - Chester
Mihai Gavris, MD - Midlothian
Christine Huynh, MD - Richmond
Suman Manchireddy, MBBS - Fairfax
Swarna Manian, MD - Virginia Beach
Jennifer Marks, MD - Roanoke
Heather Masters, MD - Mechanicsville
Ramon Mendez, MD - Alexandria
Manoj Nepal, MD - Glen Allen
Gabriel Nwufoh, MBBS - Woodbridge
Deric Park, MD - Charlottesville
Donna Randolph, MD - Burke
Somashekar Rao, MBBS - Great Falls
Andrew Schwentker, MD - Winchester
Albert Soriano, MD - Chesapeake
Wendy Westfield, MD - Louisa
Emmanuel Kyereme-Tuah, MBchB - Oakton - Elected Sept. 1, 2013
Christian Wathen, MD - Cobbs Creek
Libay Woldeyes, MD - Alexandria
Christopher Hourigan, MD - Reston - Elected Nov. 1, 2013
Natalie Klawonn, MD - Roanoke
Muhammad Raja, MD - Glen Allen
Subhasish Bose, MD - Forest - Elected Jan. 1, 2014
Anand Lothe, MD - Glen Allen
Paige Beattie Nolte, MD - Palmyra
Danielle Noreika, MD - Moseley
Suzanne Rogacz, MD - Fairfax
Mohammad Sanaei-Ardekani, MD - Oak Hill
Kwabena Awuah, MD - Lynchburg - Elected Mar. 1, 2014
Shalika Basnayake Katugaha, MD - Annandale
Samir Patel, MD - Vienna
Dominic Raj, MBBS - McLean
Alexander Salomon, MD - Charlottesville
Christian Woods, MD -- Leesburg
---
Our Masters
ACP Masters have been awarded this extreme honor after being nominated by their peers and then vetted through the Awards Committee for selection due to the excellence and significance of their contributions to medicine as well as their involvement in ACP. Masters are nominated for their personal character, positions of honor, contributions toward furthering the purposes of the ACP, eminence in practice or in medical research, or other attainments in science or in the art of medicine. A limited number of members are moved into elite Mastership each year. Virginia was honored to have two Masters this year Dr. Wendy Klein (Richmond) and Dr. Preston Reynolds (Charlottesville).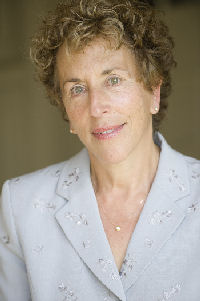 Wendy S. Klein, MD, MACP
Mastership
Dr. Klein is Associate Professor Emeritus for Internal Medicine and Obstetrics Gynecology at Virginia Commonwealth University. She serves as the Chair of the Women's Health Committee on the Virginia ACP Governor's council and also on the MKSAP Committee for ACP. She has been on the ACP Annual Scientific Program Committee in the past and on the ACP Multiple Small Feedings of the Mind planning committee. She cofounded the VCU Institute for Women's Health; the VCU Women's Health Center; and the Women's Health Program in IM, where she is widely recognized for her mentorship of numerous faculty, residents, and students. She currently serves as the Senior Deputy Director for the VCU Institute for Women's Health. She helped guide the medical student "ACP Club Med" when the Virginia Chapter won an Evergreen award. She is nationally recognized for the Women's Health Conference she founded over 20 years ago with over 1000 attendees yearly. She is an advocate for the advancement of women physicians and was the founding president of VCU Women in Science, Dentistry, and Medicine (WISDM).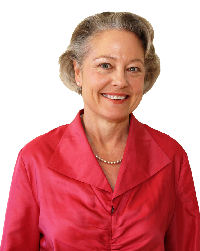 P. Preston Reynolds, MD, MACP
Mastership
Dr. Reynolds is a tenured professor in the Division of General Medicine, Geriatrics and Palliative Care at University of Virginia. Previously, she spent several years in government in charge of the Title VII Primary Care Medicine and Dentistry Training Program. She spearheaded a national campaign beginning in the early 1990s to reform medical education and the medical licensing system to foster continuous learning and professionalism among trainees and practicing physicians, with many of these initiatives now becoming national priorities among stakeholder organizations and professional societies. Dr. Reynolds has held numerous national leadership positions as national president of the American Medical Student Association, as chair of the ACP Council of Associates and member of the ACP Health and Public Policy Committee, and for 15 years as member of the board of directors of Physicians for Human Rights (PHR). During her tenure on the PHR board of directors, the organization was awarded the 1997 Nobel Peace Prize for its role as a founding member of the International Campaign to Ban Landmines.
---
Early Career Physician Award
The Herbert S. Waxman Award for Outstanding Medical Student Educator was awarded to Neeral Shah, MD, FACP from Charlottesville. Dr Shah has been a dedicated and excellent instructor and we are honored to have him win this national award for Virginia.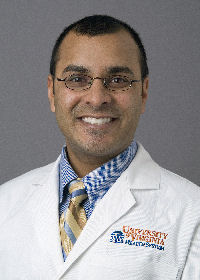 Neeral Shah, MD, FACP
Herbert S. Waxman Award for Outstanding Medical Student Educator
Dr. Shah is an Assistant Professor of Medicine in the Division of Gastroenterology and Hepatology at the University of Virginia (UVA). He is currently board certified in Internal Medicine, Gastroenterology, and Transplant Hepatology. He has been a leader in the inception and development of the new system-based curriculum at UVA called the NxGen curriculum. He is currently the Associate Program Director for the Internal Medicine Residency, Associate Program Director for the Transplant Hepatology Fellowship, and part of the Committee on Resident Education in Internal Medicine. He has been active at the state level for ACP with the Virginia Chapter. He is currently participating in research with an NIH-funded project to develop a new device to study coagulation in liver disease patients. Dr. Shah has written over 50 articles, abstracts, book chapters, and review articles. He was also recently awarded the UVA Dean's Teaching Excellence Award and the Medical School Class of 2015 Student's Teaching Award. Finally, in 2014 he was accepted into the Harvard Macy Institute Program for Health Educators.
---
Resident Recognition
The Portsmouth Naval "Medical Jeopardy" team won the state competition in January 2014 to advance to the national finals in Orlando, FL. They then won the first 2 rounds to advance into the final round of competition. They did terrific and barely lost the final competition by a just few points in a nail biter ending. Congrats to these fantastic residents for representing us all so well, James Prim, DO, Jason Weiner, MD, and Amie Harvie, MD!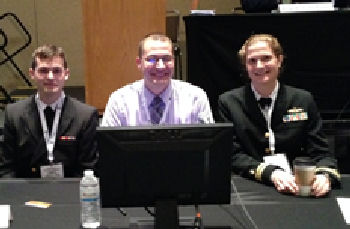 Residents who advanced from Virginia's abstract competition to the annual meeting this year included, Soroosh Kiani, MD, UVA for research "Does Staging Percutaneous Coronary Intervention Prior to Coronary Artery Bypass in Hybrid Revascularization Procedures Expose Patients to an Increased Risk of Surgical Complications" and James Prim, DO, Portsmouth Naval for clinical vignette ("Myxomas and Metyrapone: Carney Complex and Cushing's Syndrome in Pregnancy").
---
Student Award -- Virginia student wins top award at ACP meeting in Orlando
Jacqueline Britz, Virginia Commonwealth University School of Medicine was a top winner in the area of Clinical Research Competition at the National level in Orlando, FL. Jackie's research was on "Exploring Challenges and Policy Solutions for Improving Access to Healthcare for Vulnerable Populations: Lessons from the UK National Health Service". Congratulations, Jackie!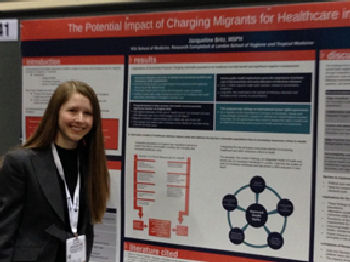 Jacqueline Britz
---
Local/State Awards
Our Chapter awards were presented at our state ACP meeting in Richmond, VA on March 7.
The Laureate Award honors Fellows and Masters who have demonstrated by their example and Conduct, an abiding commitment to excellence in medical care, education or research and in service to their community, their Chapter and the American College of Physicians. These are our highest awardees honored each year.
Laureate Award winners this year were: John (Jack) Armstrong, MD, FACP (Winchester) and Jerry Nadler, MD, FACP (Norfolk)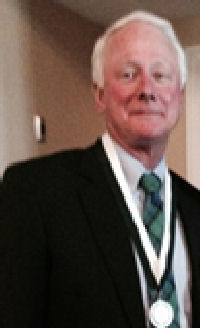 John Armstrong, MD, FACP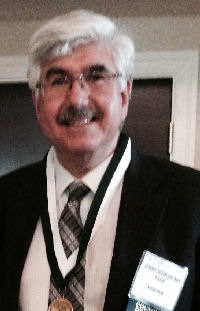 Jerry Nadler, MD, FACP
---
Community Teaching Award
An award nominated by their peers or students for sharing their knowledge of internal medicine in a practice or facility setting. This year our winner was Michael Murchie, MD (Richmond).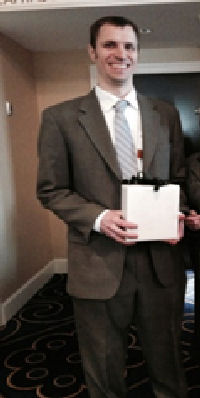 ---
Academic Teaching Award
These teachers are looked upon as some of the best scholars in their field. They are able to communicate the specialty of internal medicine in a way that keeps their students interested and engaged. The 2014 award went to Paul Marik, MBBch, FACP (EVMS).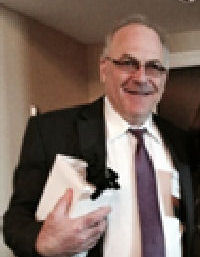 ---
Young Physician Award
This is a physician less than 16 years out of medical school who finds time to serve ACP and its efforts through their community, state and national commitments. We had two awardees this year: Marissa Galicia-Castillo, MD, FACP (EVMS) and Rachel Waller, MD, FACP (VCU).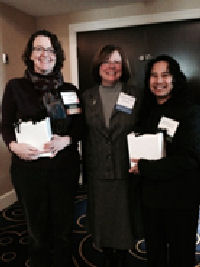 ---
The Paul Florentino Volunteerism Award honors members who have distinguished themselves in voluntary service in the area of medicine. This award was given to Brian Boland, MD, FACP (Falls Church) this year.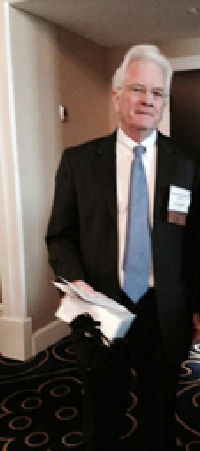 ---
Please remember to nominate your colleagues for any award. There are many national awards as well as these listed above. The deadline is July 1 for National Awards. The entire Booklet which explains requirements for each award may be found on the ACP website. The State/Chapter Award Nominations can be sent to James Long, MD, FACP no later than October 31, 2014. Please include a short informational bio on the nominee and why you feel they are deserving of the award.
Also this year at Internal Medicine 2014 in Orlando, there was a beautiful tribute to Dr. Paul Florentino initiated by his class of Governors- the Governor class of 2015. A section of the Waxman Leaning Center is devoted to Paul's memory. The area that is devoted to him includes an area for teaching cardiac and pulmonary sounds.
The equipment was outdated and needed replacement and his class, our council and other individual donors provided funds that will be used to keep the pulmonary and cardiac area well equipped. This would have been very meaningful to Paul and we are fortunate to have them initiate this incredible memorial. Any contribution to the College in Paul's memory will be used to make sure the College continues to have the best equipment possible.
Contributions can be sent to Mary Bieter at the national ACP office, 190 N. Independence Mall West, Philadelphia, PA, 19106-1572.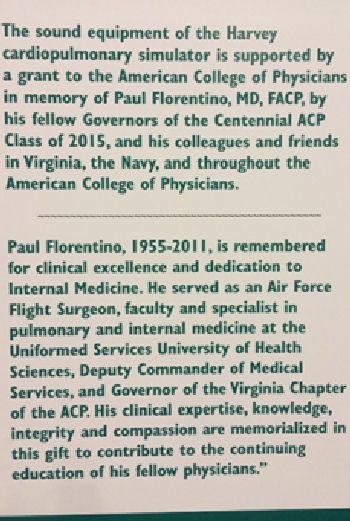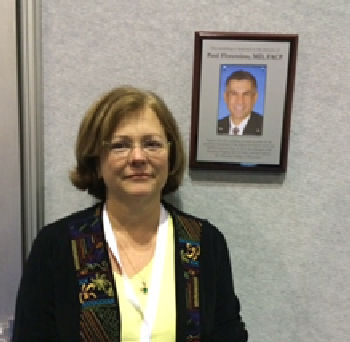 The talent in Virginia is endless and very worth celebrating. I hope this has helped you all think of people you would like to see honored for the work they do and send us names for future events. We welcome ideas for new awards and as well to join us for our resident/student competition in 2015.
---
Dates to save for next year
State Annual ACP Virginia meeting March 6-7 Richmond, VA
National Annual ACP meeting April 30-May 2 Boston, MA.
Join us for ACP's Centennial Celebration at this special Annual meeting!