You are here
GOVERNOR'S NEWSLETTER January 2015

---
---
From the Governor
Lisa Ellis, MD, FACP, ACP Governor

Greetings Fellow Virginia Internists!
Happy New Year to everyone! As we begin 2015, I wanted to share a few fantastic announcements and reminders for your 2015 calendars. We have some exciting upcoming opportunities and hope to see you this year. It is a great privilege to serve as your Governor for ACP and I welcome your feedback. I would like to provide you with a voice for your ideas and concerns and help you maneuver through new ACP resources for excelling in your career. Your opinions and thoughts about ACP provide me and your Virginia Governor's Advisory Council with opportunities to focus on our resources and make changes.
Look for an email in the near future with all the details of ACP's Leadership Day participation in Washington DC in May 20-21.
I hope your 2015 is off to a great start and you are able to join us throughout the year. Please feel free to contact me at any time so that ACP can be here to meet your needs. Also, please visit us on our Virginia Facebook Page (ACP Virginia Chapter) to see new topics and announcements.
---
Celebrations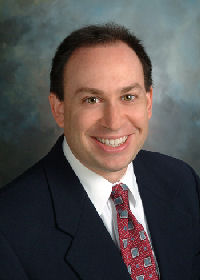 Governor-elect for 2016-The ACP VA Chapter is pleased to announce that our next Governor will be William E. Fox, MD, FACP, from Charlottesville. Bill has been on the VA ACP Governor's Council since 2004 and has served us well with his leadership on the Health and Public Policy Committee. Last year, he was awarded the national Richard Neubauer Award as the 2014 Advocate for Internal Medicine. He has organized and chaired the delegation for Leadership Day since 2006 and served as a consultant on the planning committee for the Chapter's annual meeting and clinical update. Bill also has been awarded the Virginia Young Internist Award as well as the Dr. Paul Florentino Volunteerism Award. Dr. Fox is currently in private practice in Charlottesville. He will begin his term as Governor-Elect at the 2015 Internal Medicine Meeting in Boston (April 30-May 2). His term as Governor will begin in April 2016.
Mastership-It was announced in November that Jerry Nadler, MD, FACP, Chair of Internal Medicine at Eastern Virginia Medical School, will be awarded a Mastership at the Internal Medicine 2015 meeting in Boston. Dr. Nadler has been an outstanding member of the College as well as the Chapter. When he began his career as Chair of Medicine at EVMS in 2008, a seat on the Chapter's Governor's Council came with his role. He has supported his residents and students in ACP activities including abstract competitions, "Medical Jeopardy" teams, and sending a delegation to Leadership Day. Dr. Nadler's professional reputation extends far beyond the bounds of his own institutions. He has served as an invited speaker at and on the planning committees for prestigious national and international programs (e.g. Gordon Conferences).
Dr. Nadler has served as a personal mentor to many successful basic and clinical scientists. He has been a success as a generator of younger leaders in endocrinology and has also received awards from his institution for his skill and dedication to teaching.
We wish to congratulate Dr. Nadler on this recognition of his excellence in medicine from his peers.
National Student Council Representatives Announced-Chelsea Cockburn, was named as a representative on the National ACP Council of Student Members for a 4-year term beginning in April 2015. Chelsea is originally from Harrisonburg, VA. She graduated from James Madison University with a degree in Biology. Chelsea started the MD-PhD program at VCU in 2013 and will enter G1 in March in the Department of Microbiology and Immunology. At VCU, she is the outgoing Co-president of IMIG, as well as an Admissions Tour Guide, on the executive board of Advocates for MD-PhD Women at VCU, and a trip leader for HOMBRE. Outside of medical school, she enjoys singing in the Richmond Symphony Chorus and taking part in triathlons and marathons. Chelsea plans on doing a residency in Internal Medicine and a fellowship in Infectious Disease and eventually finding a job where she can utilize both of her degrees as well as pursuing her interest in global health. WE are excited to have Chelsea on our ACP team!
Centennial Legacy Award-ACP has awarded Jeffrey P. Harris, MD, MACP, with Virginia's Centennial Legacy Award. The award celebrates ACP's centennial by recognizing one seminal chapter member whose service to the chapter had a significant impact on the chapter's viability. Jeff exemplifies ACP's core values of leadership, excellence, respect, compassion, professionalism, and responsibility. Dr. Harris will March for Convocation with other Centennial winners and will be recognized for this award at our annual state Clinical meeting in March.
---
CME and MOC Credit
Free CME and MOC credit-Don't forget that the ACP website provides numerous ways to get free CME and online MOC credit. A recent example of available credits includes the following: High Value Care: Managing Conflicts. The latest ACP High Value Care module, part of ACP's High Value Care curriculum, offers three 10-minute lectures covering basic topics and three "unfolding cases" for in-depth learning about direct-to-consumer drug advertising, industry sponsorship of clinical trials, and the art of communicating with patients about sample medication. All content is accessible via desktop, laptop, tablet, or mobile device. Free online CME credits and MOC points are available for both the lectures and cases. Access the High Value Care module on Managing Conflicts here.
---
Pain Management
ACP Course Helps Prescribers Safely Prescribe Opioids, Meeting FDA Requirements
In April 2011, the U.S. Food & Drug Administration's (FDA) Risk Evaluation and Mitigation Strategy (REMS) issued a mandate to ensure that the benefits of a drug outweigh its risks (in patients whose clinicians have determined ER/LA opioid analgesics to be an appropriate treatment option).
The FDA has determined that a single, shared REMS is required for all brand and generic extended-release (ER) and long-acting (LA) opioid (narcotic) pain medicines. Under this REMS, the companies producing ER/LA opioid analgesics are required to make independent, accredited education/training available to all ER/LA opioid analgesic prescribers. The FDA required manufacturers of ER/LA opioid analgesics, known as the REMS Program Companies (RPC), comprised of 11 pharmaceutical companies, to support education for prescribers of these medications. RPC-supported REMS education is to be provided through accredited continuing education (CE) activities supported by independent educational grants from these ER/LA opioid analgesic companies.
To assist in this effort, the FDA has developed a Blueprint for Prescriber Education for Extended-Release and Long-Acting Opioid Analgesics ("FDA Blueprint") that is posted on the website. More than 30 CME and CE providers-including ACP and its curriculum partner Pri-Med-have been approved by the RPC to deliver the FDA's REMS-compliant curriculum.
ACP and other CME and CE providers are required to deliver the curriculum as provided by the FDA and created by their experts with no deviation, including the use of brand names. The FDA's intent was to standardize the curriculum and have the exact same message and content delivered regardless of the CME or CE provider. It is the provider's responsibility to ensure that their program maintains compliance with Blueprint requirements. The ACP course launched on June 15, 2013. It offers CME credit and is available through ACP website and PRI-MED website.
---
Mark Your Calendar