You are here
GOVERNOR'S NEWSLETTER July 2015

---
---
Greetings from the VT Chapter of the ACP
Mark E. Pasanen, MD, FACP, Immediate Past Governor
I realize Dr. Carney has recently taken over as Governor of the Vermont Chapter, but I hope you'll allow me one last newsletter, as it's certainly been an exciting year for both national and Vermont ACP. Highlights for the chapter include seeing my wonderful colleague, Dr. Carney, take over as leader of the chapter, hosting a wonderful scientific meeting in the fall in Stowe, having five residents showcase their work at Internal Medicine 2015, and sending a a representative Vermonter to Washington, DC as part of Leadership Day. At the national level, there were great successes for our patients and physicians, including (finally) the repeal of the Sustained Growth Rate and tireless work advocating for a fair and reasonable Maintenance of Certification process.
On a personal note, I want to thank you all for this incredible opportunity. It has been my honor to represent the patients and physicians of Vermont at the regional and national levels. For the past year, I was also privileged to serve as the Chair of the Chapters Subcommittee. This committee is charged with overseeing and supporting the individual chapters. In this role, I also served as a member of the Executive Council of the Board of Governors, which represents Governors from around the world. This gave me the opportunity to voice the opinions of Vermont at a national level. It's really been an amazing journey and I encourage others to get involved with the ACP. We're always looking for folks who want to get more engaged, and I guarantee you'll find it fulfilling.
---
Save the Dates
2015 VT ACP Chapter Meeting will be held in conjunction with the Vermont Medical Society Meeting and will include the specialty meetings for Family Medicine, Pediatrics, Surgery and Psychiatry
Date: Friday, November 6, 2015
Location: Topnotch Resort - Stowe, VT
Internal Medicine 2016
Dates: Precourses - May 3-4, 2016; Scientific Program May 5-7, 2016
Location: Walter E. Washing Convention Center, Washington, DC
Special events: This meeting will overlap with Leadership Day, with a goal of increasing the opportunity for participation by ACP members.
---
Meetings
Back in October, we enjoyed a wonderful VT Chapter Meeting at Trapp Family Lodge. Showcasing the work of our Resident/Fellows is one of my favorite parts of the meeting, and this year was no exception. Among the fantastic abstracts submitted, the following three were selected for oral presentation.
"The Fog": Human Granulocytic Anaplasmosis Encephalopathy
Edward W. Dunbar, MD
Use of Fecal Transplant in a Patient With C. Difficile Induced Megacolon
Vishal Shah, MS, Markus Degirmenci, MD, Aaron Cohn, MD, Peter Moses, MD, and Shaden Eldakar-Hein, MD
Systemic Sclerosis with Cardiac, Renal, and Rheumatologic Dilemmas
Sherrie Khadanga, MD
The following abstracts were invited and subsequently presented at Internal Medicine 2015 in Boston, Massachusetts. Congrats to all of our Resident/Fellows!
A Case of Adult-Onset Urea Cycle Disorder (VT Chapter Winner)
Tara Scribner-Metcalf and Jacqueline O'Toole, DO
Connective Tissue Disease and Recurrent ST-Elevation Myocardial Infarction
Jonathan Halevy, MD
Delayed HHV-6 encephalitis in an allogeneic stem cell transplant patient
Jacqueline O'Toole, DO
Systemic Sclerosis with Cardiac, Renal, and Rheumatologic Dilemmas
Sherrie Khadanga, MD
From Past to Present: Continuity of Care in a Resident Clinic after a 4+1 Block Schedule Implentation
Charita Vadlamudi, MD, and Halle Sobel, MD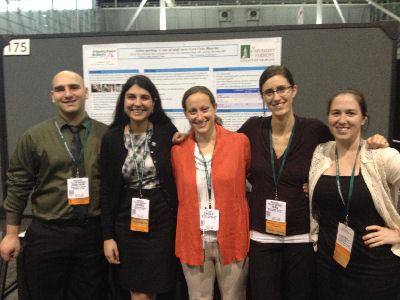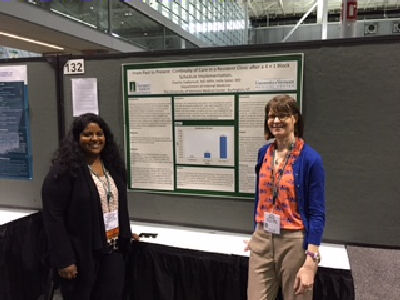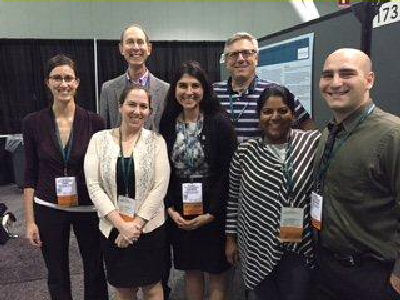 At the Internal Medicine 2015 meeting, we were joined by numerous VT Chapter members and shared a wonderful reception with our colleagues from all across New England. A special thanks to our Massachusetts Governor Host, George Abraham, MD, FACP for helping to arrange such a special evening.
We also welcomed three new ACP fellows, who participated in Convocation.
Shaden Eldakar-Hein, MD, FACP
Patricia King, MD, FACP
Heather Smith, MD, FACP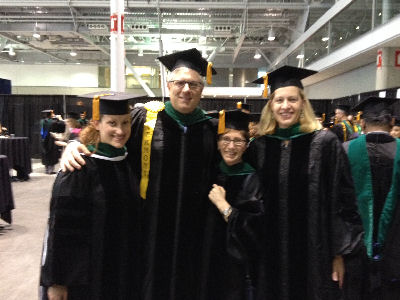 ---
Social Media
For those of you interested in following the VT Chapter via social media, our chapter has started a Twitter account and will be tweeting information relevant to both local and national healthcare. Please follow us at @VTACP
---
DynaMed Plus will be available August 2015
As part of your ACP benefit, a new evidenced-based clinical decision support tool, Dynamed Plus, will be available starting August 3, 2015. DynaMed Plus has been redesigned from the ground up for busy clinicians, focused on providing a comprehensive clinical decision resource, optimized to deliver the fastest time-to-answer possible. Content is written by a world-class team of physicians who synthesize the evidence and provide objective analysis. Beginning in the summer of 2015, ACP will collaborate with EBSCO Health on the development of internal medicine topics for DynaMed Plus. Daily updates ensure you are always getting the most current information available. Please click here for more information: https://www.acponline.org/clinical_information/dynamed_plus/
---
Thank you
I want to offer my sincere thanks to Colleen Magne for all of her help over the last 4 years - I certainly couldn't have done it without her. And I also want to thank the fantastic members of our Council over the last several year for their dedication and assistance. I want to thank Dr. Carney for stepping up to the plate to take on the Governor position and, once again, I thank you all for your service to the people of Vermont. I wish you all a healthy and happy summer.