You are here
Utah Governor's Newsletter August 2017
Utah Governor's Newsletter August 2017

---
---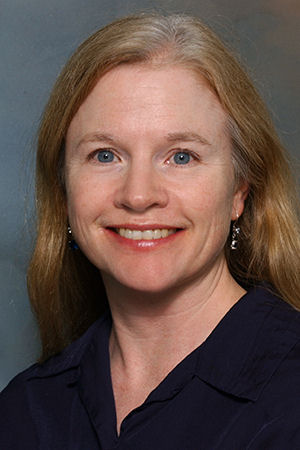 ---
Greetings from the Governor
Greetings:
I am honored and excited to be sending you this summer update as the Governor of the Utah Chapter of ACP. Dr. Robert Pendleton left very large shoes to fill but also a fabulous chapter director, Brittany Patterson, and a well-functioning leadership council. I am amazed at the energy and passion that everyone on the council brings to the local ACP. I hope you enjoy the links below on some of the Hot Topics being addressed nationally by ACP. I also look forward to bringing your feedback and voice to the fall Board of Governors meeting in Montreal October 5-7, 2017. I hope you have had a chance to read and respond to the 19 resolutions that will be considered at that meeting.
Please save the date for our chapter annual meeting March 2 – 3, 2018. The annual meeting committee leadership - Drs. Karli Edholm (chair), Nate Allred, and Erik Riessen - have been hard at work choosing speakers and arranging topics for the meeting. We hope that as many of you as possible will attend.
We are striving to be your local professional home and add value to your practices and wellness to your lives in partnership with the national organization. We have also established a Health and Public Policy committee under the leadership of Dr. Michael Galindo and are looking forward to good representation from our chapter at the UMA meeting in September.
Enjoy the rest of your summer and I look forward to updating you on the results of the fall meeting. Also, it is not too early to start thinking about the ACP annual meeting in New Orleans April 19-21, 2018!
Respectfully,
Mary
Mary Parsons, MD FACP
---
Utah Chapter Annual Scientific Meeting – Save the Date!
March 2-3, 2018 | Salt Lake City, UT | University of Utah Guest House
Mark your calendars for the 2018 Utah Chapter Annual Scientific Meeting, Friday March 2 through Saturday, March 3, 2018. In addition to the usual multitude of great talks, this two day event will feature:
Social event and awards ceremony with guest keynote speaker Dr. Haider Warrich, author of Modern Death: How Medicine Changed the End of Life
Workshop on chronic leg wound management
ABIM Maintenance of Certification (MOC) medical knowledge points
and more…
You won't want to miss this – save the dates on your calendar today! Exact schedule and details will be released soon.
---
Resolutions
Fall 2017 – Feedback Request
We would like to request your feedback regarding the nineteen (19) resolutions that will be heard at the fall 2017 Board of Governors Meeting. After considering the intent of each resolution and how it fits with the College's strategic plan, please send your comments indicating whether or not you support a resolution here . Please provide your feedback by September 30th.
Spring 2016 – Results
Thank you for taking time out of your busy schedule to provide comments regarding the fourteen (14) spring resolutions. By providing your feedback on the Board of Governors resolutions, you have helped to shape College policy that impacts the practice of internal medicine. You can see how our chapter voted and the results of the resolutions by clicking here .
---
Recap of Internal Medicine 2017 Meeting
First and foremost I would like to congratulate those who were elected to fellowship in FY 2017 and invited to participate in the 2017 convocation ceremony; those from Utah include:
Nancy Gundersen, MD FACP
Norah Henry, MD FACP
Dolly Peach, MD FACP
Sonja Raaum, MD FACP
Adriana Rojas, MD FACP
Boateng, MD FACP (FY18 convocation)
Fellowship in the College is an honor. It is a mark of esteem from colleagues who recognize accomplishments and achievements over and above the practice of medicine.

From left to right: Mary Parsons, MD FACP; Patrice Hirning, MD FACP.
---
Residents & Fellows Activities
Poster Competition
February, 2017 | Salt Lake City, UT | University of Utah Health Sciences Education Building

This is always a terrific event. Each year we have more and more participation; this year we had a record-breaking 32 entries into the competition; 14 clinical cases and 18 research. From those entries 4 outstanding posters (2 from each category) were selected as the winners for this year's competition.
Posters: Clinical
| | |
| --- | --- |
| Daniela Anderson | Brown-Sequard-Plus syndrome with features of Autonomic Dysreflexia and Horner's syndrome caused by blunt trauma |
| Devon Baker | Acute Arterial thrombosis in a cancer patient |
| Anees Daud | Granulomas Galore |
| Lindsey Fitzgerald | Seeing Double: A Rare Presentation of Non-Hodgkin Lymphoma WINNER |
| Laura Gardner | Nailing The Diagnosis: A Case Of Plantar Pain, Plantar Keratoderma, & Toenail Dystrophy |
| James Gardner | "Fatty Heart" and Osler's Treatment: What we can learn today from the father of modern medicine |
| David Gaston | Disseminated Mucormycosis (Lichtheimia corymbifera) in a Patient with Relapsed, Refractory Acute Myeloid Leukemia |
| Casey Gradick | Open Sesame! Uncovering a rare cause of acute eosinophilic pneumonia |
| April Griffith | The Black Esophagus: A Case of Acute Esophageal Necrosis |
| Zachary Hopkins | Wells' Syndrome Prceeded by Leukocytoclastic Vasculitis |
| John Murray | The Differential Diagnosis of a Neck Mass: Infectious, Inflammatory, or Both? WINNER |
| Matthew Petersen | A Game of Cat and Mouse; Respiratory Distress in the Setting of Multiple Zoonotic Exposures |
| Stephen Williams | The Importance of Being Earnest |
| Alex Wright | An Unexpected Etiology of Encephalopathy |
Posters: Research
| | |
| --- | --- |
| Mossab Aljuaid | Rheumatological Disease from Cardiac Point of View: A Systematic Review |
| Alexander Au | Safety Analysis of Bariatric Patients Undergoing Outpatient Upper Endoscopy with Non-Anesthesia Administered Propofol Sedation |
| Anna Cassell | The Descriptive Epidemiology of Multimorbidity and Health Service Utilization in Primary Care in England |
| Daniel Erhardt | The Reasons for Discontinuation of Combination Therapy with Methotrexate and Tumor Necrosis Factor Inhibitors Versus Triple Therapy Differ Significantly Because of Higher Adverse Events with Triple Therapy |
| Josh Harmer | Neutrophil-to-Lymphocyte Ratio as Prognostic Indicator in Gastrointestinal Cancers: A Systematic Review and Meta-analysis |
| Kelly Hoerger | Role of MFN2 in Platelets |
| Miriam Jaziri | The Prevalence And Correlates of Hypertension Among Rural Ghanaian Adults |
| Eric Johnson | A Case of Recurrent Pneumothorax, the cause will leave you Breathless |
| Nahel Kapadia | Latino Health Report Card, City of Long Beach, CA |
| Adam Kilian | Complex Care Maps WINNER |
| Bradley Meyer | Role of TRPC Channels in Cardiac Myocytes |
| Luke Mirabelli | Routine Frailty Assessment During Vascular Surgery Clinic Visits:Easier Than One Might Think |
| Sheeva Parbhu | Inpatient Admission for Bowel Preparation Prior to Colonoscopy: A Retrospective Case Series |
| Stella Selden | An Analysis of the Diabetic Population at St. Jude Hospital in St. Lucia, with Comparison to U.S. National Data |
| Hailey Shepherd | Colon Pathology Characteristics in Li-Fraumeni Syndrome: Age and Size Don't Matter |
| Isabel Vanderslice | Antimicrobial resistance to ESBLs Identified in Enterobacteriaceae in sink drain biofilms in three hospitals in Addis Ababa, Ethiopia |
| Vanessa Wall | Real Time Enoxaparin Dose Adjustment in Critically-Ill Surgical Patients WINNER |
| Laura Wolf | Efficacy of GLP-1 Agonists in the Treatment of Type 2 Diabetes Mellitus |
We are happy to announce Adam Killian, MD was our 1st place winner and will be invited to join our leaders at the 2018 ACP National Meeting to be held in New Orleans, LA.
Thank you to all who entered and a special thanks to Megan Engelen, DO; Adriana Rojas, MD; and Sonny Win, MD for taking time out of their busy schedules to judge this event. Last but not least, this event couldn't be done without the time and leadership devoted each year by the Residents and Fellow Committee: Dr. Kencee Graves (Chair), Dr. Amanda Breviu, Dr. Scott Holmstrom, and Dr. Lana McGill– thank you!
Clinical Vignette Competition
September 20, 2017 | Salt Lake City, UT | University of Utah Health Sciences Education Building
There will be another chance to win a trip to the 2018 ACP National Meeting in New Orleans, LA at the Fall Clinical Vignette competition. Winners will be eligible for entry into the national competition held during Internal Medicine 2017 and will receive travel expenses to attend the meeting.
The clinical vignette competition is an opportunity for you to present a medical patient case that is an unusual presentation of a common disorder; or an uncommon disorder; or something you found very interesting.
Once we receive your vignette, it will be reviewed without your name by 3 Internists. Judging will be based on the interest of the case, the clarity of presentation, originality, and importance. Five abstracts will be selected for presentation at the ACP Utah Chapter Clinical Vignette Competition on September 20, 2017 at 5:30 p.m. All 5 who present at the Vignette Banquet will receive a CASH PRIZE; the grand prize winner will receive travel expenses to present at IM 2018 in New Orleans, LA.
Deadline for submissions is August 28th, 2017 at 10:00 PM – View instructions here
Presenting a clinical vignette may count as your scholarly activity requirement for the Utah Internal Medicine Residency Program
Please contact us at contact@UtahACP.com with any questions. We look forward to seeing your submissions.
---
Nominate A Top Colleague!
Do you have a colleague who always goes out of the way to put his patients at ease or mentor new physicians? Maybe she solved a tricky throughput problem or led a safety initiative. If so, we'd would like to hear about it.
We're seeking candidates for our annual chapter awards ceremony to be held at our annual meeting March 2, 2018. The ceremony will recognize physicians who made notable contributions to the field in 2017, whether through exceptional clinical skills, patient safety, improved workflow, leadership, community involvement, quality improvement, or something else.
To suggest a colleague, please fill out our nominations form by December 30, 2017. The more nominations, the better! Thanks for your participation.
Laureate Award: The Laureate Award is designed to honor those Fellows and Masters of the College who have demonstrated, by their example and conduct, an abiding commitment to excellence in medical care, education, and research, and service to their community, their chapter, and the ACP.
Volunteerism & Community Service Certificate: This award is designed to recognize the work of members who are involved in volunteerism and community service activities.
Advancement to Fellowship (fast-track): ACP Fellowship is a mark of distinction from colleagues who recognize accomplishments and achievements over and above the practice of medicine. Fellowship honors those physicians who have made contributions to medicine, to their community, or to ACP. Fellows receive the same benefits as ACP Members, but also have right to hold office and sponsor applicants for Membership and Fellowship.
Advancement to Mastership: ACP Masters have been awarded this extreme honor after being nominated by their peers and then vetted through the Awards Committee for selection due to the excellence and significance of their contributions to medicine as well as their involvement in ACP. Masters are nominated for their for their personal character, positions of honor, contributions toward furthering the purposes of the ACP, eminence in practice or in medical research, or other attainments in science or in the art of medicine. A limited number of Masters are awarded each year.
---
Hot Topics
ACP's 2016-17 Annual Report from The EVP And CEO
ACP's Annual Report of the Executive Vice President (EVP) for 2016-2017 is available online. The report serves as a review of ACP's activities, accomplishments, guidelines, clinical standards, public policy, practice support, and more over a 12-month period.
In all that we do, ACP is striving to change burdensome systems and requirements so our members can refocus on the core elements of why we chose internal medicine as a profession: caring for patients and developing relationships. From the development of educational resources, to partnering with like-minded stakeholders to help strengthen our positions on reducing regulatory tasks that don't add value, we are committed to doing whatever we can to help physicians get back to the bedside, and reinstill the sense of community in healthcare and value the power of human connection. Relationships matter, and no relationship matters more than the one between patients and physicians. See the report here.
Early Career Physician Chapter Leadership Engagement
The national Council of Early Career Physicians (CECP) is interested in networking with early career physician leaders at the ACP Chapter level to share information and ideas to foster an environment of learning and development. Whether you have an established Chapter Council of Early Career Physicians, are in the process of developing one, or would like assistance getting one started, the national CECP is available as a resource to help answer questions, point you towards implementation ideas, and discuss any issues that may arise. To facilitate this exchange of ideas, please join the Early Career Physician Forum here.
New ACP Policy On Regulation Of Credentialing And Licensing
The Board of Regents has approved a new ACP policy, "Position Statement on Regulation of Credentialing and Licensing, " developed by the Health & Public Policy Committee with input from the Education & Publication Committee and the Medical Practice & Quality Committee. This issue is being debated at the legislative level in many states. ACP hopes this policy will help provide policy direction for ACP chapters as it outlines the issues that chapters should consider in deciding what stance they should take on such bills. The new policy is a complement to ACP's existing broad principles of professional accountability. ACP chapters may be contacted by the news media about this issue. Please let ACP Public Relations staff, Laura Baldwin, know if you are contacted by the news media about this, and/or if you would like assistance in handling reporter inquiries. Read the full position statement here.
---
New Chapter Members – Last Six Months
| | |
| --- | --- |
| Jad Al Danaf, MD | Katie L Kaput, DO |
| Ali Alalawi, MBBS | Susan Keeshin, MD |
| Mousa Albalwi | David B Kopelman, MD |
| Thomas Anderson | Michael L Lane |
| Daniela Anderson | Joshua M Marr, MD |
| Steven Anderson | Cuper Martinez Santibanez, MD |
| Christopher Bliss | Jeffrey L Mathews, MD |
| Yaw A Boateng, MBchB FACP | Sean McCandless |
| Rachel Brenner, MD | Patrick C McKenzie, MD |
| Amanda Breviu, MD | Andrea Myers |
| Scott Brewster, MD | Brian D Parmenter, DO |
| Stephen M Carr, MD | Ravi Patel |
| David Cassel, MD | Paige Patterson, MD |
| Meghana Chalasani, MD | Dolly Peach, MD FACP |
| Daniel Davis, MD | Wendy Rockne |
| Danielle Delucchi, MD | Adriana I Rojas, MD FACP |
| Tim Duncan | Bonnie Ronish, MD |
| Karma-Jaya Elliott | Austin Rupp, MD |
| Zachary Eyre, MD | Anu Sharma, MD |
| Matthew J Farley, MD | Clinton R Sheffield, MD FACP |
| Alexander Gouttsoul, PA | Val Shumway |
| Tyler H Haberle, MD FACP | Eric Snelson, DO |
| Jordan Harry, MD | Steven Throneberry, MD |
| Catey Harwell, MD | Jennifer Trinidad, NP |
| Tricia Hauschild, MD | Eleni Tseliou |
| Norah L Henry, MD FACP | Roxanne Weiss, MD |
| Scott T Holmstrom | Darren White, MD |
| Vidya Jagadeesan, MBBS | Michael Yin, MD |
| Stephen Jenkins | |
---
New Fellows – Last Six Months
Yaw A Boateng, MBchB FACP
Tyler H Haberle, MD FACP
Norah L Henry, MD FACP
Dolly Peach, MD FACP
Adriana I Rojas, MD FACP
Clinton R Sheffield, MD FACP