You are here
In This Issue August 2014
In This Issue August 2014

| | |
| --- | --- |
| August 2014 | Bob Pendleton, MD, FACP |
---
---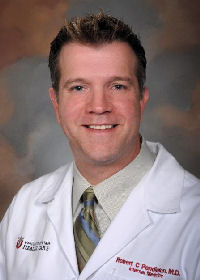 Greetings to all members of the Utah Chapter of the American College of Physicians:
I hope that your summer is both memorable and safe! In the face of ongoing changes in our healthcare system, I wanted to take this opportunity to let you know of some of the ways ACP is trying to support and advocate for you so that your time can be best spent taking excellent care of your patients. A few examples of ACP's national efforts include addressing some of your concerns about the ABIM MOC program requirements, developing a mobile App to put practice changing guidelines at your finger tips, launching a new clinical decision support tool called ACP Smart Medicine, and creating meaningful patient education materials.
Locally, Utah ACP has been similarly active. Just to name a few highlights: our membership has grown 5.5% in the past year, Drs. Megan Engelen and Devin Horton have initiated an Early Career Physicians group and hosted a successful inaugural dinner, Drs. Scott Woller and Kencee Graves have fully engaged our internal medicine residents in scholarship, Dr. Katie Martin has worked collaboratively with our second year Medical Students in their Internal Medicine Interest Group, and Drs. Mike Galindo, Susan Terry, and others have spearheaded a vibrant membership and retention committee that is actively exploring ways that Utah ACP can best support you. These are just a few of the many initiatives that have been undertaken locally. Please call or e-mail me if you have the time and willingness to help lead these efforts.
Finally, I look forward to seeing you in person at our revamped annual scientific meeting Friday, February 27th and Saturday February 28th at the University of Utah Guest House. Our Scientific Meeting planning committee led by Drs. Karli Edholm, Nate Allred, and Kristen Reis have been working hard to incorporate the ideas submitted by our chapter members and I am very excited for all the developments they've made. I'm confident this will be our best meeting yet.
---
Utah Chapter Annual Scientific Meeting - Save The Date!
February 27 - 28, 2015 | Salt Lake City, UT | University of Utah Guest House
Many changes are coming to the Utah Chapter Annual Scientific Meeting. We requested your input a while back and we took your suggestions to heart. In addition to the usual multitude of great talks, this two day event will feature:
ABIM Maintenance of Certification (MOC) modules
ABIM MOC practice improvement workshop
Hands-on workshops
Social event and community awards ceremony with guest keynote speaker
You won't want to miss this - quickly add this to your calendar!
---
Resolutions
Fall 2014 - Feedback Request
We would like to request your feedback regarding the 9 resolutions that will be heard at the fall 2014 Board of Governors Meeting. You can view the resolutions online.
After considering the intent of each resolution and how it fits with the College's strategic plan, please provide your feedback by Friday, August 29th on this survey.
Spring 2014 - Results
Thank you for taking time out of your busy schedule to provide comments regarding the 14 spring resolutions. By providing your feedback on the Board of Governors resolutions, you have helped to shape College policy that impacts the practice of internal medicine. See how our chapter voted and the results of the resolutions.
---
Recap of Internal Medicine 2014 Meeting
First and foremost I would like to congratulate those who were advanced to fellowship at the 2014 convocation ceremony; those from Utah include:
Michael Adjei-Poku, MD FACP
Nancy G Ahlstrom, MD FACP
Yong H Ahn, MD FACP
Melissa J Bentley, MD FACP
Beverly Chang, MD FACP
Karli Edholm, MD FACP
Megan J Engelen, DO FACP
Michael C Flynn, MD FACP
Karen H Gribbin, MD FACP
Rachel Hess, MD FACP
Gerhard C Hildebrandt, MD FACP
Keith J Lane, MD FACP
Clare P Meysenburg, MD FACP
Christine E Oberg, MD FACP
Erik R Riessen, MD FACP
Richard S Rose, MD FACP
Michael A Rubin, MD PhD FACP
Matthew H Samore, MD FACP
Mehrnoosh Shakeri, MD FACP
Peter M Yarbrough, MD FACP
Fellowship in the College is an honor. It is a mark of esteem from colleagues who recognize accomplishments and achievements over and above the practice of medicine.
Craig Robison won the 2013 Associates Clinical/Research Poster competition in September for his research poster which was presented at the 2014 national competition. He did an excellent job representing our chapter.
Ten resolutions were voted on at the 2014 Spring Board of Governors Meeting. See how our chapter responded as well as the outcome of each resolution from the meeting.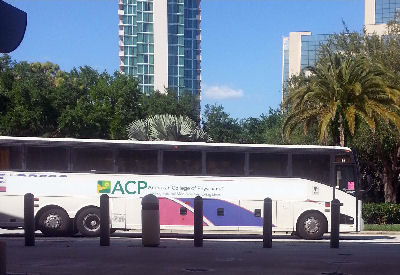 At the meeting ACP unveiled the new ACP logo and tagline, "Leading Internal Medicine, Improving Lives". The photo above was my first experience with the unexpected new branding so I quickly snapped a picture!
---
Associates Banquet & Clinical Vignette Competition
May 22, 2014 | Salt Lake City, UT | University of Utah Health Sciences Education Building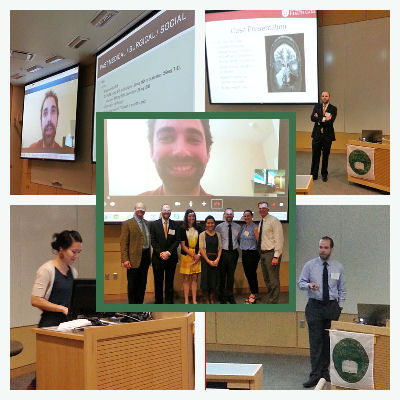 This is always a terrific event. Each year we have more and more participation; this year we had a record-breaking 34 entries into the competition. From those entries 5 outstanding clinical vignettes were chosen to be presented:
Judy Vu, MD - Fevers, Weight Loss, and Bumps - Do I Have Cancer, Doc?
Steve O'Donnell, MD - Eosino-What?
Craig Robison, MD - I Have Walked 10,000 Miles and I Will Walk 10,000 More
Stacy Tanner, MD - Don't Go Chasing Waterfalls
Christian Perez, MD - When Lightning Strikes Twice
View the entire clinical vignette submissions and case briefs. The judging was very close this year but we are happy to announce Craig Robison, MD was our 1st place winner and will be invited to join our leaders at the 2015 ACP National Meeting to be held in Boston, Massachusetts.
Thank you to all who entered and a special thanks to Dustin Armstrong, MD; John Nord, MD; and Beth Underwood, MD for taking time out of their busy schedules to judge this event. Last but not least this event couldn't be done without the time and leadership devoted each year by Residents and Fellow Committee: Dr. Scott Woller (Chairman), Dr. Kencee Graves, and Dr. Julianna Desmarais (Chief) - thank you!
There will be another chance to win a trip to the 2015 ACP National Meeting in Boston, MA. The Residents and Fellows committee will host another competition this fall. Winners will be eligible for entry into the national competition held during Internal Medicine 2015 and will receive travel expenses to attend the meeting. Contact Brittany Patterson or 801-635-6921 for information about entering the competition.
---
Hot Topics
ACP launches new High Value Care Coordination Toolkit
The High Value Care Coordination (HVCC) Toolkit provides resources to facilitate more effective and patient-centered communication between primary care and subspecialist doctors. The toolkit was the work of the HVCC Project, a collaboration between the American College of Physicians' (ACP) Council of Subspecialty Societies (CSS) and patient advocacy groups.
ACP Unveils New Logo and Tagline
American College of Physicians unveils new logo and tagline: "Leading Internal Medicine, Improving Lives." Nation's second-largest physician organization begins campaign to strengthen identity among current and prospective members.
ACP Releases Policy Paper on Medical Liability Crisis
The medical liability crisis continues to have a profound effect on the medical system. While medical liability premiums have leveled off in the past few years, physicians still fear litigation, expect lawsuits, and feel the psychological burden of navigating the complex medico-legal system. Patients harmed by medical negligence also suffer under the existing medical liability system.
ACP Releases Flashcard App To Help Physicians Prepare For Board Certification
This app offers over 200 flashcards across 16 categories - perfect for studying for the ABIM exam quickly and on-the-go. You can get access this free app.
---