You are here
GOVERNOR'S NEWSLETTERMarch 2015
GOVERNOR'S NEWSLETTERMarch 2015

---
---
From the Governor
Richard G. Lane, MD, FACP, ACP Governor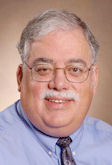 Greetings! Many things have occurred since my last belated Governor's newsletter in November. In fact, what I had planned to be a blast email has morphed into a full newsletter. This of course fits with one of the goals of our strategic plan to increase communication to the membership. In that regards I will provide a disclaimer. I am not an educator so don't expect teaching in my newsletters. My role as outlined in my Governor-elect submission is to serve as a conduit of information from ACP to our state chapter and from TNACP back to ACP. The disclaimer is I have freely extracted information from various sources and have tried to explicitly cite those references when it hasn't been implicitly obvious. In addition to the various topics as outlined I do need help from the membership in submitting award nominees, Governor Council nominees, and volunteers to serve on our various state committees. I have also provided a link to the Chapter Bylaws at our website that provides some details on these committees and council.
---
Advocacy - Statewide
Insure Tennessee - ACP nationally and TNACP state wise have been in favor and actively pursue increase access to care. TNACP along with the Tennessee Medical Association have been in support of access to affordable healthcare for all Tennesseans. Governor Bill Haslam had worked with CMS over the past 18 months to craft an innovative expansion of Medicaid (TennCare) called "Insure Tennessee" which he presented to a special called session of the legislature. The legislature rejected his proposal so it is unlikely we will see any expansion of TennCare during the remainder of this 109th general assembly. I would refer you to a recent article in JAMA Network online March 2 that updates CMS's State Innovative Model initiative.
TMA Day on the Hill (March 3, 2015) - Dr. Bob Vegors , your TNACP Health and Public Policy Chair, myself, and several other TNACP members were among the hoard of white coats who descended on the state legislature to meet with our various state senators and representatives to discuss current bills of concern to Internal Medicine. While several bills are being heard affecting medical practices I will focus on three currently being heard and one that is under development.
Payer Accountability/Healthcare Provider Stability Act (SB937 Watson/HB963 Lundberg) - TNACP supports this bill because it provides financial stability and business predictability for healthcare providers by requiring insurance companies to honor compensation provisions of their contracts. The reasons why TNACP supports this legislation includes 1) most insurance network contracts have mandatory provisions allowing payers to make reimbursement changes at any point for any reason; 2) healthcare providers have little negotiating power to refuse the provision and are forced into accepting payment changes; 3) this bill would keep agreed upon reimbursement rates consistent until either the renewal date or ending date of a contract, which is typically 12 months. When I met with Senator Jack Johnson who chairs the Senate Commerce and Labor Committee and has participated in some of the negotiations on this bill which have been ongoing since last year's session, he indicated the sticking point from the insurance companies perspective was agreeing with TMA's recommendation to limit changes in payment policy to two designated dates in a year.
Physician-Led Team Based Care/ Tennessee Healthcare Improvement Act of 2015 (SB521 Hensley/ HB861 Harrison) - TNACP supports this bill since it creates the blueprint for a more efficient, collaborative, team-based healthcare delivery model. Another reason for our support of this bill is when I was representing TNACP/ACP in discussions with TMA's governmental affairs subcommittee on independent practice I provided ACP's Position Paper on "Principles Supporting Dynamic Clinical Care Teams'"(Annals of Internal Medicine - November 5, 2013)
And much of the drafting of this bill by TMA reflects this position. Additional reasons for support include: 1) ensures patients receive care from appropriate providers with proper oversight;2) changes the relationship between physicians and advanced practice nurse practitioners from one of "supervision" to "collaboration"; 3) allows advance practice nurses to practice to the full extent of their training, including the ability to prescribe, as part of a physician-led team of caregivers; 4) gives authority to the medical boards for establishing physician involvement in the care of complex patients.
Nurse Independent Practice/Full Practice Authority (SB680 Massey/HB456 Favors) - TNACP opposes this bill which seeks to give nurses independent practice or "full practice authority," which means practicing without a formal physician relationship. Basically we oppose this bill as we support the physician team-based approached cited above. Other reasons we oppose this legislation include: changes the requirement that APRNs have a "certificate of fitness" to just requiring that they be licensed in order to prescribe drugs, and would allow nurses to prescribe (schedule II, III, IV, & V) drugs without a physician supervisor. ; 2) gives nurses the ability to diagnose and treat, which is something that currently must be delegated by a physician; ; 3) would require only 2,080 hours of collaborative practice with a physician before practicing without physician oversight or any physician relationship. There are a few states that allow independent practice most recently New York. However in New York the new rules under their Nurse Practitioner Modernization Act taking effect in April "stipulate that nurse practioners with more than 3,600 hours of clinical practice [roughly two years in clinical practice] no longer need to work under a written collaborative agreement with a physician". They no longer need to submit patient charts to a physician for review and "(t)he new rules allow them to diagnose illness, and perform therapeutic and corrective measures." (Medical Economics - February 25, 2015 p.19).
Patient Compensation System Proposal - Be aware of a group from outside the state of Tennessee based in Atlanta called Patients for Fair Compensation (PFC). This group has been meeting with our state Senators and Representatives for the past few weeks building support for a Patients' Compensation System that would seek to replace our current medical malpractice liability system. This would undermine the medical liability reforms enacted in 2008 which based on information from SVMIC have "decreased claims by 40%, decreased medical malpractice insurance premiums by 40%, and resulted in a stable environment for physicians". The current system is effective and working, it does not need to be "fixed".
(Disclaimer: Please note for the above section I have drawn freely on information provided to physicians participating in "Day on the Hill" by the TMA including the pocket guide "bills and talking points" they provided. If you have never participated in TMA's Day on the Hill or ACP's Leadership Day, I would encourage you to do it at least once to understand why as a practicing physician you need to belong and hopefully participate in a medical organization that informs you, represents you, and protects your interest from "well-meaning" government legislation. rgl).
---
Advocacy - Nationwide
ACP Leadership Day 2015 - Washington, D.C. - May 20-21
The 23rd annual Leadership Day on Capitol Hill will be held on May 20-21 at the Westin Washington D.C. City Center, 1400 M Street, NW, in Washington, D.C.
Register Now for Leadership Day 2015! Register online. Deadline to register is Monday, April 27.
Hotel Reservation: A room block has been designated for Leadership Day attendees at the Westin Washington, DC City Center at the discounted rate of $307 per night. Hotel reservations can be made online.
Please be sure to notify our executive director Ms. Renee Arnott or ((615)385-2100 if you plan to attend and let her know who your U.S. Representative is as she will be setting up our Congressional visits. The chapter will provide a fixed ceiling reimbursement upon receiving appropriate receipts that should cover travel, lodging, and offset meal expenses for a limited number of approved delegates.
---
What is Leadership Day?
ACP Services Inc. holds an annual advocacy day on Capitol Hill in Washington D.C. This two-day event, which is typically held in the spring, provides an opportunity for the College and its members to increase our presence in Washington and bring visibility to issues of common concern. Participants receive a comprehensive orientation and briefing on the College's top legislative priorities and then have an opportunity to meet with legislators and the staff on Capitol Hill.
Sustainable Growth Rate Repeal - April 1, 2015 the 17th Congressional patch expires and once again physicians who look after our Medicare population are threatened with a 20+% fee cut. On the national political scene ACP and the rest of organizational medicine has repeal of SGR as an ongoing priority among its legislative issues. ACP summed up the frustration of physicians in their letter of November 14 to the leaders in the U.S. Senate and U.S. House last year: "For more than a decade, ACP and other physician and patient advocacy organizations have been urging Congress to repeal Medicare's Sustainable Growth Rate (SGR) formula, replacing it with reforms to Medicare's physician payment system that incentivize patient-centered, cost-effective, and accessible care. Instead, Congress has repeatedly enacted expensive, short term "patches" that have only served to block the immediate SGR cuts but did not advance real payment reform. But unlike past legislative years, Congress is at a juncture today where it has finally achieved bipartisan, bicameral consensus on legislation to achieve these essential goals: the SGR Repeal and Medicare Provider Payment Modernization Act of 2014. ACP applauds all those involved, on both sides of the aisle, for working so diligently to finally bring about comprehensive SGR-repeal legislation that has the support of so many. It now rests in the hands of Congressional leaders to get it over the finish line by completing action before the 113th Congress adjourns." As you are aware this legislation did not get passed in 2014 so ACP will again be going through the process of trying to get traction in the 114th Congress to get SGR repealed as it is unlikely that Congress will do more than kick this can down the road again sometime before or shortly after April 1. Based on the stellar record to date of Congress on this issue I fully expect this will be on the Leadership Day legislative priorities.
SCOTUS - King vs. Burwell - Before this newsletter reaches you the Supreme Court of the United States (SCOTUS) will have decided the King vs. Burwell case although their written opinion will not be published until later. One of the cornerstones of the Affordable Care Act is federal subsidies for insurance coverage in 34 states. "Bob Doherty, ACP's senior vice president for governmental affairs and public policy, pointing to statistics suggesting that 8 to 9 million people could lose health coverage if the ruling goes against the Obama administration. For this reason, ACP filed a friend-of-the-court ("amicus curiae") brief, which allow organizations that are not directly involved in a legal case to express an opinion about it to judges. In the March 6, 2015 ACP Advocate ACP indicated "The case revolves around the insurance marketplaces" run by the federal government in states that declined to set up their own marketplaces. If the Supreme Court rules against the subsidies, it's thought that millions of poorer policyholders in those states -- especially those who are healthy -- would cancel their coverage because it would become too expensive. That could cause premiums for individuals in those states to jump by 35 percent, according to estimates from the Urban Institute and Robert Wood Johnson Foundation, to 47 percent by RAND Corp. estimates.
ACP fears that the elimination of subsidies would hurt health care overall and harm physicians because many patients wouldn't be able to pay their bills.
Funding Incentives for Internal Medicine - There are three items here that were also on last year's Leadership Day priorities. "One of ACP's priorities in the negotiations is to retain the $14 billion allocated over 10 years to encourage and enhance the training of primary care practitioners. ACP also wants to see an $810 million investment in the National Health Service Corps, which provides scholarships and forgives loans in support of primary care physicians who agree to work in underserved communities…..ACP is also closely watching the budget in regard to the proposed extension of the 10 percent Medicare bonus for primary care physicians"
Other issues ACP is monitoring -
Spending on the National Institutes of Health and the Centers for Disease Control and Prevention. In particular, ACP believes that the proposed level of financial support for NIH is insufficient and does not do enough to support research.
Spending on the Agency for Health Research and Quality. ACP is worried about the stability of the proposed funding.
Spending on indirect medical education. ACP does not support the proposed 10 percent cut.
The National Health Care Workforce Commission, which would establish a committee to explore a national health care workforce strategy. This is not included in the administration's budget, and ACP is disappointed that interest in funding this project has vanished.
---
Awards
Centennial Legacy Award - Clifton R. Cleaveland, MD, MACP

Dr. Clif Cleaveland, MD, MACP was named Chapter Centennial Legacy Award Recipient of Tennessee ACP Chapter
Clif, now retired, was a specialist in Endocrine and Hypertension and a past Tennessee Chapter Governor and ACP President. The Chapter Centennial Legacy Award, a local chapter's highest honor in recognition of the ACP's Centennial Anniversary, was presented at the TNACP Literature in Medicine Reading Retreat February 27 at Fall Creek Falls State Park in Pikeville, TN.
The award celebrates ACP's centennial by recognizing one seminal chapter member whose service to the chapter had a significant impact on the chapter's viability. This individual exemplifies ACP's core values including leadership, excellence, respect, compassion, professionalism, and responsibility. It was felt since Clif had developed and shepherded the innovative Literature in Medicine Reading Retreat as one of his many accomplishments (see full write up at the TNACP website.) that it was appropriate he be presented the award at this year's Reading Retreat. More on the Reading Retreat will appear in the newsletter following ACP Internal Medicine 2015.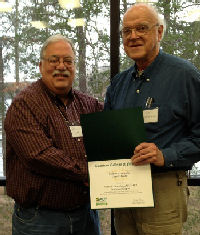 Chapter Governor presenting Centennial Legacy award to Clif Cleaveland. MD, MACP
Award Nominations - Each year at our annual state chapter meeting in addition to recognizing our new fellows and encouraging current active members to seek fellowship status we also like to recognize individual members who have served the chapter or the community in an exemplary fashion. In order to identify these worthy individuals we need you, as a member, to nominate an appropriate candidate for our awards committee to consider. Please review the following criteria and submit your recommendations to our executive director, Ms. Renee Arnott.
Laureate Award - Criteria:
Fellow or Master
Senior physician
Demonstrated excellence to medical care, education, or research
Excellence and peer approval in the field of internal medicine
Service to community, chapter, and the ACP Nominations must document attributes and accomplishments which fulfill the above criteria.
Volunteerism and Community Service - Criteria
Member, Fellow, or Master
Distinguished volunteer work done as a physician and medically related.
Activity does not represent service performed as part of training or job

Nominations should document:
The range and scope of the volunteer and community services
Whether the nominee been a leader in initiating, developing, or implementing volunteer programs.
Whether the nominee's contributions been sustained over time.
How have the characteristics of the nominee that have made him/her a role model inspired other physicians or medical trainees to participate in volunteer and community service.
TNACP Leadership - It is time to add members to the Council elected by the general membership. This needs to occur at the annual state chapter meeting in September so it is essential that nominations to the awards committee by submitted soon. Details of the Council composition and duties may be found under article V in the Tennessee Chapter bylaws at our website. Council members are elected for staggered four year terms and should be active members who have been members for at least 3 years and in practice about 5 years. Having served on a committee is a plus. Exceptions include our student and resident member representatives who are full voting members and selected individuals to comply with appropriate diversity requirements. If you have a willing candidate in mind or if you wish to be considered yourself, please forward a name, contact information, and curriculum vitae to Ms. Renee Arnott so she can direct it to the nominations committee as soon as possible. There are opportunities to serve on any of our committees including the Scientific Program and Education Committee, Membership Committee, and Health and Public Policy Committee.
---
Upcoming Events
MedTenn 2015 - The Tennessee Medical Association will hold their annual meeting at Gaylord Opryland Resort & Convention Center in Nashville April 9-12, 2015. As part of TNACP's strategic plan to work with other medical organizations with similar interests we will be presenting an educational session on Geriatrics along with the Tennessee Geriatrics Association and the Tennessee Association of Long Term Care Physicians. The Geriatrics sessions will occur on Saturday April 11 and our particular part will be Module ABIM: Geriatric Maintenance of Certification Module.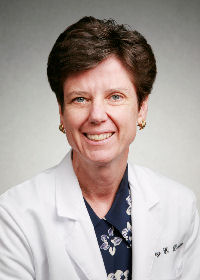 Dr. Tracey Doering, Associate Professor of Medicine at the University of Tennessee Health Science Center
Join Dr. Tracey Doering, Associate Professor of Medicine at the University of Tennessee Health Science Center, in a presentation that will include a review of geriatric medications and their safety, management of common geriatric syndromes and an update in geriatrics. This session qualifies for 2 hours of MOC for geriatric application. This is the only time I will mention anything related to MOC in this newsletter as ACP has sent several mailings to the entire membership in recent months regarding ongoing discussions with ABIM to make recertification a less onerous, less costly, and more individual practice relevant process to assure the public of a physician's competence. Here is more information on MedTenn 2015.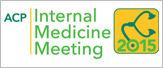 Internal Medicine 2015 - Scientific Session April 30 - May 2, 2015 and Pre-Course April 28-29, 2015 - Boston, MA. Don't forget to download the meeting APP and program brochure.
Medicine Meeting 2015 ACP Leadership Day 2015 The 23rd annual Leadership Day on Capitol Hill will be held on May 20-21 at the Westin Washington D.C. City Center, 1400 M Street, NW, in Washington, D.C.
Register Now for Leadership Day 2015! Register online. Deadline to register is Monday, April 27.
Hotel Reservation: A room block has been designated for Leadership Day attendees at the Westin Washington, DC City Center at the discounted rate of $307 per night. Hotel reservations can be made online.
If you are not already participating in advocacy I would recommend visiting the Advocates for Internal Medicine Network. This will keep you up to date on legislative issues.
TNACP Annual State Chapter Scientific Session The annual Tennessee state chapter meeting and scientific session will be held September 18-19, 2015 at THE Chattanoogan in Chattanooga. Tennessee. On the evening of September 17, 2015 prior to our session the University of Tennessee at Chattanooga will be hosting a guest lecturer at the Aquarium which will be an added feature to our CME offering this year. As mentioned above this is part of TNACP's strategic plan to be more involved with other medical organizations of similar interests. Save the dates. More information will be forth coming in the post ACP Internal Medicine 2015 Governor's newsletter.