You are here
GOVERNOR'S NEWSLETTERDecember 2015
GOVERNOR'S NEWSLETTERDecember 2015

---
---
From the Governor
Richard G. Lane, MD, FACP, ACP Governor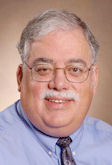 Greetings and a Happy Holiday Season to all! Hopefully this newsletter will catch you up with where we have been, where we are, and where we are going. Your Council is alive and well and met in September prior to the annual meeting bolstered by some newly elected members. The annual meeting was quite a success and serendipitously the ACP Awards Committee had met and was able to advise me of some local Chattanoogan awardees in time to be honored in front of their peers. I have included a report on the Board of Governor's activities including activity on resolutions. Also included is an update on state and national legislative and regulatory issues that TNACP and ACP are working on in your behalf. I have highlighted some new and updated ACP resources. Lastly I have listed upcoming events of interest and would point out the opportunity of the annual ACP meeting being in Washington, DC affording an option to participate in Leadership Day. Lest I forget, you have elected Tracey E. Doering, MD, FACP to succeed me as your Governor starting in April 2017. While still almost 2 years away time moves very quickly. She will begin a one year Governor-elect learning curve following the close of Internal Medicine 2016 prior to serving her four year governorship starting in 2017. She will be our first women Governor.
---
Fall 2015 Tennessee Chapter (TNACP) Governor's Council (September 10, 2015)
Your Governor's Council convened at the Chattanoogan the afternoon prior to the Annual State Scientific Session. Our strategic plan was reviewed with a focus on what we have accomplished and what needs to be accomplished to stay on track. The SEP module presentations under the leadership of Jim Lewis, MD, MACP have gone well and current planning is underway to present two modules at MedTenn 2016 (April 21-24, 2016) allowing 4 hours of CME and 20 MOC points toward Medical Knowledge. Dr. Dan Ely suggested presenting one as a standalone session in the Knoxville area. This is in line with one of our strategic plan goals to expand our educational presence in areas of Tennessee other than where we have held annual state meetings and be able to reach our membership who are unable to attend state meetings. Dr. Ryan Mire, your treasurer, presented the financial report and a proposed FY16 budget from the financial committee that was approved. Committee chairs Dr. Bob Vegors, Health and Public Policy; Dr. Kevin Smith, Membership; Dr. Ken Olive, Nominations and Awards; Dr. Maria Tudor, Program Planning; and Dr. Santosh Kale, Early Career Physicians provided updates on activities of their committees. Newly elected council members: Sonal Gupta, MD, FACP; Catherine Womack, MD, FACP; and Don Robinson, MD, FACP were recognized. Craig L. Washington from Meharry continues as our medical student member and has been accepted to membership on the ACP Student Council and Thomas J. Waters, MD a current chief resident at Vanderbilt continues to serve as our resident member. The Council continues to have a balance of age, gender, geographic, and ethnic representation consistent with TNACP and ACP policy. As part of our strategic plan to increase involvement with other medical organizations our annual meeting combined with the University of Tennessee College Of Medicine at Chattanooga Thursday evening's Update in Medicine prior to our formal program on Friday/Saturday. We also had co-sponsored with TMA their ICD-10 implementation educational programs for internal medicine and voted to expand our presence from our previous two hours at MedTenn 2015 to four hours at MedTenn 2016. While council business and called meetings may occur by telephone conference or email we try to have two face to face meetings annually, one in conjunction with the annual meeting and recently since we have teamed up to support TMA's return to more educational annual meetings at their spring annual meeting. As a member if you have any business you would like to add to the council agenda or any concerns you would like transmitted to ACP feel free to contact me directly or through Ms. Renee Arnott, our executive director.
---
TNACP and ACP Awards and Recognition
New Fellows - Fellowship is an honor achieved by those recognized by their peers for personal integrity, superior competence in internal medicine, professional accomplishment, and demonstrated scholarship.
The Chapter recognizes and congratulates the following physicians who were elected to Fellowship in the College past 6 months - Drs. Ann D. Brown, Daniel S. Ely, Alexei Gonzalez-Estrada, Amanda Grubb Halford, Michael E. May, Earnest L. Murray II, Karmi Dippakkumar Patel, Sean P. Ryan, Rupal Darshan Shah, Bert J. Smith, Guy V. Teach, and Ari M. VanderWalde. For those interested in applying for fellowship here is the ACP website for application.
New Master - Jonathan Perlin, MD, MACP of Nashville, Tennessee
Masters shall be Fellows who have been selected because of "integrity, positions of honor, eminence in practice or in medical research, or other attainments in science or in the art of medicine." Masters must be highly accomplished persons demonstrating eminence in practice, leadership, or in medical research. The Master must be distinguished by the excellence and significance of his or her contributions to the field of medicine.
Laureate Award 2015 - Mark D. Anderson, MD, FACP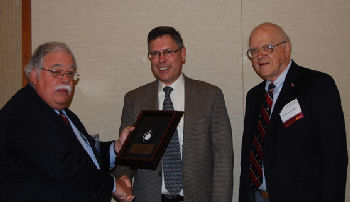 Dr. Lane presenting to Dr. Anderson with Dr. Clif Cleaveland who nominated him.
Laureate Award - Criteria:
Fellow or Master
Senior physician
Demonstrated excellence to medical care, education, or research
Excellence and peer approval in the field of internal medicine
Service to community, chapter, and the ACP Nominations must document attributes and accomplishments which fulfill the above criteria.
Volunteerism and Community Service Award 2015 - Dan S. Ely, MD, FACP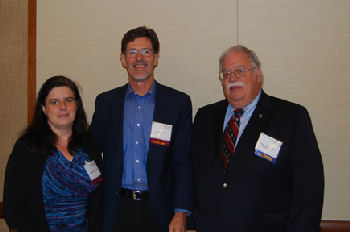 Dr. Dan Ely flanked by Dr. Daphne Norwood his nominator and Dr. Lane the Governor.
Volunteerism and Community Service - Criteria
Member, Fellow, or Master
Distinguished volunteer work done as a physician and medically related.
Activity does not represent service performed as part of training or job

Nominations should document:
The range and scope of the volunteer and community services
Whether the nominee been a leader in initiating, developing, or implementing volunteer programs.
Whether the nominee's contributions been sustained over time.
How have the characteristics of the nominee that have made him/her a role model inspired other physicians or medical trainees to participate in volunteer and community service.
ACP Award for Outstanding Educator of Residents and Fellows
Mukta Panda, MD, FACP - The award recognizes an ACP member who is a distinguished faculty member who spends a significant amount of time teaching residents and fellows.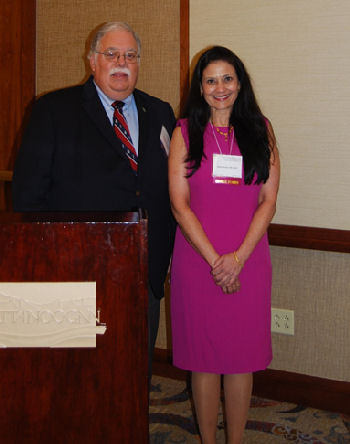 Dr. Mukta Panda being recognized at the chapter meeting for the ACP Outstanding Educator.
ACP - Nicholas E. Davies Memorial Scholar Award for Scholarly Activities in the Humanities and History of Medicine
Gregory O'Dea, PhD - The award is given for outstanding scholarly activities in history, literature, philosophy, and ethics and contributions to humanism in medicine. The recipient must have deep awareness of the importance of humanism, particularly poetry and history as one important avenue to the needs of the physician as he or she deals with human issues in health, illness, and death. For those of you not familiar with Dr. O'Dea, he has served as facilitator of the annual Literature in Medicine Reading Retreats held at Fall Creek Falls in late winter annually. Dr. Mark Anderson this year's Laureate awardee is our medical director of the reading retreats along with Clif Cleaveland, MD, MACP.
Fall Creek Falls Reading Retreat 2015 Triumvirate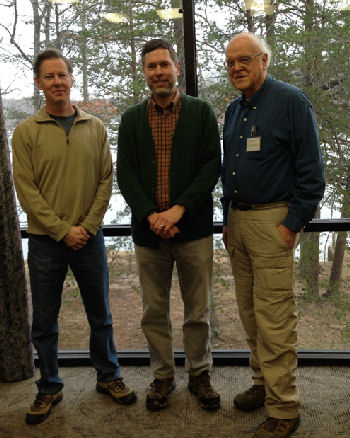 Dr. O'Dea (left) with Dr. Mark Anderson (center) and Dr. Clif Cleaveland his nominators.
2015 Chapter Excellence Award - Congratulations to the Tennessee Chapter for being a recipient of the 2015 Chapter Excellence Award. The goal of the Chapter Excellence Award Program is to recognize chapters that are meeting the standards of chapter management. The Chapter Excellence Award rewards chapters that meet a basic set of criteria for managing a chapter and in addition conduct at least seven optional activities. The Chapters Subcommittee reviews the data submitted on your Annual Report to determine which chapters are in receipt of the award.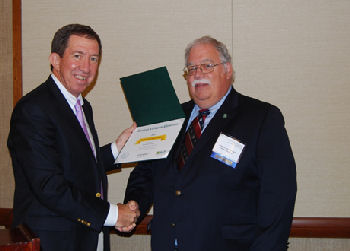 Robert M. Centor, MD, MACP presenting the 2014 Chapter Excellence Award from ACP
.
Governor-Elect Designee - Tracey E. Doering, MD, FACP - Congratulations to the Tennessee Chapter Governor-Elect Designee, Tracey E. Doering, MD, FACP. Our new Governor-elect Designee (GED) will do a year of training as a Governor-elect and then will start her four-year term as Governor in the Spring of 2017. As Governor, Dr. Doering will serve as the official representative of the College for the Tennessee Chapter, providing a link between members at the local level and leadership at the national level. In the meantime, Dr. Doering will be working closely with Dr. Lane (the current Governor) and College staff to learn about the College and her duties as Governor. To learn more about the new GED, feel free to read her bio.
Be A Pro-Active Member - Please assist our Awards and Nominations Committee by thinking of any ACP members you know who may be appropriate candidates for our Laureate or Volunteerism and Community Service Awards and submit those names to Ms. Renee Arnott. It is not too early for 2016 nominees. Likewise look at the community of internists you practice with. If one of them is not member encourage them to join. Person to person contact is the best recruitment tool. Here is the website for membership information. Don't forget if you recruit a member, you can reduce your own membership fee through the Recruit-A-Colleague program.
---
TNACP Annual Scientific Meeting September 11-12, 2015
Our annual meeting "Future Directions and Updates in Internal Medicine" was held at the Chattanoogan Hotel in Chattanooga. Dr. Maria Tudor, our program chairperson, and her program planning committee put together a stellar potpourri of educational sessions of practical clinical value. Dr. Robert M. Centor, MD, MACP, immediate past chair of the Board of Regents, opened the meeting with a keynote presentation on "Learning How to Think Like a Clinician" which set the tone for the rest of the day. Additional presentations covered allergy, newer anticoagulants, palliative care and psychiatry. Clinical pearl: Why do epi-pens come two in a kit? Not so you can put one in the house and one in the car, but because 30% of patients having an anaphylactic reaction require a second injection. Your patients should keep two pens on hand and not split them up. While the working theme for next year's program is "Useful Apps for Clinical Practice", this year's presentation on anticoagulants recommended this APP: AnticoagEvaluator, a free download from the American College of Cardiology. At midday we had our Awards Luncheon detailed in the section on Awards and Recognition. Afternoon workshops highlighted orthopedic examination including YouTube videos as well as an update in hospitalist medicine and for our residents, fellows -in-training, and early career physicians choosing projects for academic career advancement. To close out the didactic sessions Dr. Lane moderated a panel discussion, "Future Health Care Direction in Tennessee: New Models of Care Delivery and Reimbursement." Dr. B.W. Ruffner, a past TMA president; Mr. Brooks Daverman, the Director of Strategic Planning and Innovation, division of HCFA with the Bureau of Tenncare in Nashville; and Kevin M, Spiegel, FACHE, President and CEO , Erlanger Health System, UTCMC were the panelists. This prompted a lively interaction with the audience.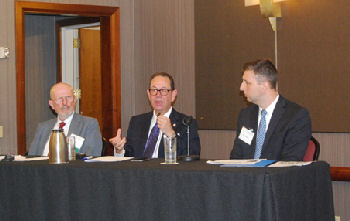 TNACP Panel Discussion 2015 - Right to left: Dr. B.W. Ruffner, Mr. Kevin Spiegel, Mr. Brooks Daverman
The meeting closed with attention to students and residents with the Poster Presentations and Abstracts being judged followed by the Doctor's Dilemma contest. This past year your Council had budgeted to provide update audio visual equipment for the Doctor's Dilemma and its maiden voyage went off without a hitch. The winners in the various categories are as follows: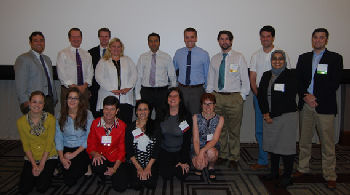 Mentors Drs. Doering, Panda, Norwood and Tudor (front L to R, 3-6) with the Winners
Tennessee ACP Resident/Student Presentation Awards
Medical Student posters:
Tie for # 1:
Joshua Boni, MeHarry: A Case of Complicated Peritonitis with a Rare Organism
Mitchell Bowman, UT Chattanooga: CNS Involvement: An Unusual Presentation of CLL
********************************************************
Tie for #2:
Cynthia Groves, UT Chattanooga: A Hole in the Diagnosis
Salar Rafieetary, UT Memphis: Good and Laudable Pus: An uncommon presentation of cavitary pneumonia
Quality Improvement Posters:
#1 Aimee Wehber, MD, UT Knoxville: Improvements to House staff Medicine Inpatient Service using LEAN for Healthcare Principles
Research:
#1 Ornella Simo, MeHarry: Induction of Schlafen-5 with Type I Interferon in human cell lines
#2 Nuscat Mujib, UT Chattanooga: Increased In-hospital Mortality in TN for HIV pts with CHF
Resident Posters:
#1: Ben Maddox, UT Nashville: A Tale of Two Tumors
#2 Charles Rives, ETSU: Clostridium Perfriengens Liver Abscess following ERCP
#3 Samuel Rubenstein, Vanderbilt University Medical Center: New onset of Henoch Schonlein Purprua and IgA Nephropathy in a Cirrhotic
Oral Presentations:
#1 Eugene Long, UT Nashville: Hepatopulmonary syndrome
Runner up: Amar Parikh, UT Knoxville: Unusual Cause of GI bleeding-GIST tumor
Doctor's Dilemma Winner: Vanderbilt University
If you know any of these awardees please congratulate them. They are to be recognized for the work they put in and the educational benefit they provided to all of our program attendees. If as TNACP members, fellows, or early career physicians you wish to be more involved in college activities serving as judges for the poster sessions or serving on the program planning committee are excellent entry points of involvement. Contact Ms. Renee Arnott our executive director or Maria Tudor, MD, FACP, our program chair for 2016.
The day's activities ended with a reception at the Chattanooga Aquarium and presentation of the Narrative Medicine awards by Dr. Daphne Norwood who along with several of your Council members are actively involved in resident training programs and recognition of residents involved in college activities. Those of you involved in mentoring of students or residents are also deserving of recognition and are in a unique position to encourage involvement in the college and its educational resources through membership application of these trainees.
---
Narrative Medicine Contest 2015
Resident/Practicing Physician Category
First Place:
"Doctor Daughter"
Jennifer Winbigler, MD
PGY-3, Internal Medicine Resident
University of Tennessee Graduate School of Medicine - Knoxville
Runner Up:
"Veteran's Affairs"
John Angiolillo
PGY-1, Internal Medicine Resident
Vanderbilt University, Nashville
Medical Student Category
First Place:
"Inadvertent Healing"
Samantha Gridley
Third Year Medical Student (M3), Class of 2017
Vanderbilt University, Nashville
Runner Up:
"The Clinical Experience That Has Taught Me the Most …"
Daniel Wakefield
Fourth Year Medical Student (M4), Class of 2016
University of Tennessee Health Science Center, Memphis
Poetry Honorable Mentions:
"On Scene"
James Berry, MD
Anesthesiologist
Vanderbilt University, Nashville
"The Walrus Med School and the Carpenter its Leader Folk"
Courtenay Glisson
Fourth Year Medical Student (M4), Class of 2016
University of TN Health Sciences Center, Memphis
"44 Years and 9 Days"
Brittany Vasquez
Fourth Year Medical Student (M4), Class of 2016
University of Tennessee Health Science Center, Memphis
Saturday's session started with the resident and fellow oral presentation awards followed by updates in viral hepatitis, diabetes mellitus , and new drugs. Although this concluded the annual scientific meeting, as we have done for the past few years a separate stand alone two ABIM SEP module afternoon presentations were moderated by Catherine J. Clarke, MD, FACP, and James B. Lewis, Jr. MD, MACP, of Memphis. These provided participants an additional 4 hours of CME but more importantly 20 points of ABIM recognized Maintenance of Certification credit. Over the next year TNACP will present additional stand alone ABIM SEP modules. Planning is in progress to present two at the TMA meeting (MedTenn) in the spring of 2016 and later in the year one or two in the Knoxville area. An additional feature of this year's meeting was working jointly with the department of internal medicine at UTCMC (University of Tennessee College of Medicine at Chattanooga) to tag onto their 2nd Annual Internal Medicine Update which took place the evening before our opening session to enhance attendance at both.
Random Meeting Photos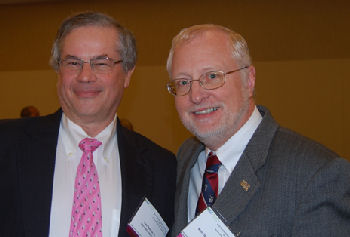 Dr. Fred Ralton (past Governor, past ACP president) and Dr. Ken Olive (immediate past Governor)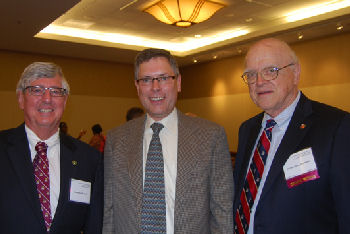 Dr. Steve Miller (past Governor), Dr. Mark Anderson (Laureate Awardee), Dr. Clif Cleaveland (past Governor, past ACP president)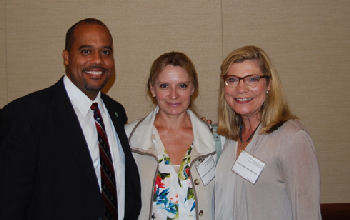 Drs. Ryan Mire (treasurer), Natasha Thompson, and Catherine Womack (council and photographer)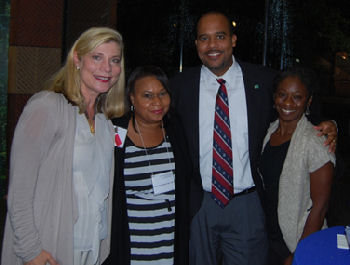 Friends at the Aquarium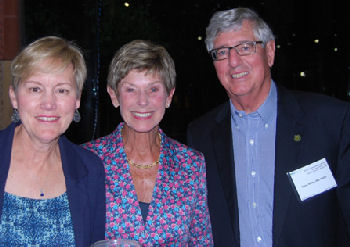 At the Aquarium - Susan Lane (my wife) with Wendy Miller and husband Steve (past Governor)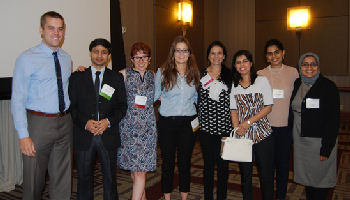 Chattanooga (host) contingent
---
Fall 2015 Board of Governors (October 1-3, 2015)
One of the hats I wear as your Governor is to serve as your liaison to the national ACP executive staff and Board of Regents. In one direction I convey members concerns to ACP and in the other direction, which is the focus of this section of the newsletter, I report on actions ACP is taking on your behalf. The Board of Governors (BOG) meetings can be divided into two areas in this regards. The first part of the meeting and the afternoon workshops focus on educating governors on what is going on at ACP as well as what is impacting the practicing internal medicine physician with an emphasis on how we can convey this information back to our members. Much of this will come to you through the ACP Internist and the Annals of Internal Medicine and some of it that is high priority will come as direct mailing or blast emails from me as your Governor. Perhaps the number one issue from the practicing internist has been the onerous process of maintenance of certification (MOC). This has been a hot button issue for the past two years and certainly through the efforts of ACP and other medical organizations we have seen the American Board of Internal Medicine (ABIM) begin to develop more transparency and flexibility in the process of MOC. Dr. Steven Weinberger, your EVP at ACP ,reported on twice monthly meetings with ABIM and some of the changes and you have received several updates directly from ACP over this past year relating to this as well as frequent updates at the ABIM website. Longstanding ACP policy supports accountability for physicians and the public has become more demanding of it, to whit new payment models with reimbursement focused on outcomes. Concerns include the cost, the initial failure rate on the 10 year exam, and the validity of the educational requirements to the spectrum of clinical practice settings internists perform in. For example, many general internists like myself are no longer involved in taking care of inpatients and have turned that patient population over to hospitalists. While I can identify the patient with early sepsis or an acute coronary syndrome the current nuances of managing these individuals is no longer part of my day to day medical armamentarium. I don't believe that not being able to answer questions on that aspect of care necessarily makes me an incompetent physician. Dr. Patrick Alguire, senior vice-president for education, gave an update on the Federation of State Medical Boards (FSMB) and their interest in maintenance of licensure (MOL), "a system of continuous professional development that supports, as a condition of license renewal, a commitment to lifelong learning". MOC would accomplish this but ACP is looking at other educational avenues, such as MKSAP as an alternative means to accomplish this. His prediction was "By 2018 many state medical boards will implement MOL. Physicians engaged in MOC will fulfill MOL requirements. Those not engaged in MOC will not have a high quality pathway for meeting MOL requirements ". He reviewed the framework that the FSMB will be using for MOL. ACP is trying to develop an alternative with a simplified administrative burden and that will recognize ongoing work for those not choosing the MOC pathway. State boards already dictate some educational requirements. In Tennessee 20 hours of CME needs to be documented every two years for licensure and two (2) hours of that needs to relate to proper prescribing of opioids.
Dr. Jerry Avon, a Harvard researcher at the Brigham in Boston in the area of cost of medications gave an overview of current costs, regulation and physician education on optimal prescribing. He had a article in the Perspective section of the May 14, 2015 New England Journal. The workshops for governors are more housekeeping on areas like membership, mentoring leaders, and structuring chapters. The newest educational tool from ACP DynaMed Plus which replaces Smart Medicine which had replaced PIER is somewhat of a competitive product to UpToDate and provides rapid mobile access to medical information at the point of care and is discounted for ACP members.
The highlight of the didactic sessions is always Mr. Robert Doherty's update of the political and regulatory horizon for internists. He provided an overview that touched on several topics including Affordable Care Act, LGBT disparities, Vaccinations, Cost of RXs, Digital health, Workforce/GME, and Value-based payments. His slide set is worth the time to review.
He did conclude with ways Governors and state chapters could help ACP:
1. Continue to advocate for Medicaid expansion and promote ACP resources on next enrollment cycle. 2. Advocate for stronger state regulation of network adequacy and continuity of care (NAIC model legislation). 3. Advocate to eliminate non-medical exemptions from required vaccinations. 4. Oppose state laws that would discriminate against LGBT persons' access to healthcare. 5. Make members aware of ACP advocacy on Rx drug pricing and the resources from the Campaign for Sustainable Rx Pricing. 6. Make members aware of ACP's leadership on improving clinical documentation and easing Meaningful Use regulations.
One of our International Governors, Dr. Al Saud from Saudi Arabia presented the epidemiologic pathway from the first report of a novel coronavirus infection, Middle East Respiratory System Coronavirus (MERS-Cov) with the discovery of subsequent link to camels as a vector, camels being a major economic industry in Saudi Arabia and other middle eastern countries and the impact on health and economy to control it. This was a reminder that ACP is not a just a national organization of internists but an international organization (in my 2017 Class of 20 Governors 3 are international) and a reminder that health is no longer local or national but global.
The second area of the BOG meetings involves resolutions. This is where as Governor I can take issues of concern from you, the members, to ACP. Many concerns of our members are similar to other state chapters and resolutions emanating from those chapters more often than not address topics of concern to Tennessee physicians. I have all resolutions being presented to the BOG vetted by your Governor's Advisory Council so I can provide a consensus input at the class caucus sessions, the reference committee hearings, and ultimately at the business meeting for action. The purpose of the resolutions are to help focus the Board of Regents and the executive staff on the areas of most concern to the grassroots members including existing policy that needs further clarification or emphasis and new policy that needs to be developed. There is also input provided on various ACP policy positions and through the various ACP committees' development of position papers and clinical guidelines that are published in the Annals. Examples include the recent best practice advice on "Evaluation of Patients with Suspected Acute Pulmonary Embolism" in the November 3 Annals or the position papers on Telemedicine in the November 17 Annals and on Retail Clinics in the October 13 Annals. Currently I am reviewing a draft position paper on Prescription Drug Costs.
The following are recommendations to the BOR from the BOG at the Fall 2015 meeting:
BOG Recommended for Adoption as Amended:
8-S15. Allowing for Exemptions from CMS Penalties for Not Using Certified Electronic Health Records (EHRs)
1-F15. Updating ACP Policy on Medical Student Debt
2-F15. Evaluating the Feasibility, Safety, Cost Savings, and Adverse Effects of Allowing Importation of Prescription Drugs from Approved Pharmacies and Licensed Pharmacists in the Organization for Economic Co-operation and Development (OECD)
3-F15. Promoting Students' Meaningful Use of the Electronic Health Record
4-F15. Developing a Position Paper to Address the Need for Enhanced and Better Defined Roles for Hospitalists in Their Many Varied Practice Settings
5-F15. Encouraging Geriatric Perspectives across the Continuum of Medical Education
6-F15. Monitoring ABIM's Adherence to Principles for Populating Their Board and Test Development Committees
BOG Recommended for Adoption with Amendments as a Reaffirmation:
4-F14. Affirming the Value of Physician to Physician Consultation in Evaluating Complex Medical Patients
BOG Recommended for Non-Adoption:
11-S15. Adopting Principles for the Appropriate Use of Direct-to-Patient Telehealth
This link should get you to the actual resolves.
Keep in mind that the BOG recommendations are not final and are subject to change by the ACP Board of Regents upon their review. A summary of the BOR's actions taken at their November 7-8 meeting will be posted later in November which will provide the final disposition of the fall BOG resolutions.
---
Advocacy
From your TNACP Health and Public Policy Chair (Robert Vegors, MD, FACP) circa October 13
Even though SGR has been eliminated, all is not well with Tennessee Healthcare. On the front page of my newspaper, and perhaps yours, is listed the "Medicaid Misery Meter" -- the amount of Federal healthcare dollars lost so far to Tennessee because of the failure of our legislature to enact Medicaid expansion. It now totals over $2 billion, with closing of clinics and even hospitals. But it is more than the monetary loss. At least 700 Tennesseans will die this year because they don't have health insurance that would be available through Medicaid expansion. How do legislators sleep at night knowing this?
And all of us should have trouble sleeping at night, knowing that the Governor's "Episodes of Care" initiative is trudging forward. Beginning with perinatal care and major joint replacement, it is reshaping reimbursement for the care of Tenncare patients and state employees - and perhaps eventually for most Tennessee residents. The initial guidelines appear to be more concerned with controlling cost than improving quality of care. Our own Dr. Fred Ralston, chosen earlier this year to be on the pulmonary "Episodes" advisory group, and presently serving on the Patient-Centered Medical Home advisory group, has done a fine job in representing ACP principles. Since we can't clone Fred, we need a few dozen more of you with clinical expertise to be involved in the advisory committee process. The amount of time required is not much; the benefit for our patients is significant. Contact the TNACP to get additional information.
Speaking of PCMH, in a few months TMA will be sponsoring a bill in the legislature to promote physician-led team-based medical care - a concept originating with ACP! We need TNACP physicians to contact members of the House Health Subcommittee and the Senate Health Committee as this bill moves forward. TMA will do a very helpful educational conference call to all physicians involved before meeting with your legislator. Please contact the TNACP office when you have decided to get involved.
On a brighter note, the Payer Accountability Bill (SB2427/HB2303) that would prevent healthcare insurance companies from unilaterally changing a contract with physicians or other healthcare entities is back after a summer of heated negotiation. Even if you are a hospital-based physician or ivory tower clinician, you should care about this bill because those same insurance companies will be negotiating with your institution as well. When the bill passes next year, it will be the first bill of its kind in the country, and will mark a dramatic power shift away from insurance companies and in favor of healthcare providers. More details on this as the legislature goes into session.
And finally, we need 7 TNACP members who are also TMA members to be delegates to the 2 day Tennessee Medical Association 2016 annual meeting in Murfreesboro April 28 to May - a great meeting with plenty of CME, and a chance to meet physician leaders from across the state. Contact the TNACP office for more information or the TMA website.
---
Additional Update from Tennessee Medical Association
A recent TMA member survey on physician-assisted suicide showed an even split among members' opinions so the Board directed staff to create a position statement acknowledging the divide and deferring to the will of the General Assembly on the issue. Many of you may be aware of recent action in Nashville on this issue reported in the Tennessean. A lawsuit by Nashville attorney and activist John Jay Hooker over death with dignity was dismissed September 29. Hooker, diagnosed with metastatic melanoma, filed a lawsuit challenging the state law that makes it a felony to assist in suicide. Davidson County Chancellor Carol McCoy dismissed the suit. Mr. Hooker subsequently appealed this to the Tennessee Supreme Court which refused to hear the appeal on November 13 as he had failed to appeal through an intermediate court first.
An updated poll on Medicaid expansion showed a marked increase in member support for expansion, for an even split in 2013 to 66% support in 2015. This is consistent with TMA and TNACP existing policy supporting expansion. It is clear the current Tennessee legislature is not likely to neither expand Medicaid nor support Governor Haslam's Insure Tennessee compromise legislative proposal for expanded health coverage for Tennesseans.
The 2nd year of the 109th General Assembly will begin on Jan. 12, 2016. TMA will work to achieve several key legislative priorities during the session. Some of TMA's legislative priorities in concert with TNACP, freely extracted from the TMA website with permission include:
Healthcare Provider Stability Act/Payer Accountability
Bill: SB0937/HB0963 by Sen. Bo Watson, R-Hixson, and Rep. Jon Lundberg, R-Bristol
TMA Position: Support
Background: The Healthcare Provider Stability Act limits how often insurance company fee schedules and payment policies/methodologies can be changed and would make such changes more transparent to healthcare providers. If the bill is passed, Tennessee would become the first state in the country to limit how often payment policies can be changed.
The goal of the bill is to achieve predictability in reimbursement for healthcare providers by limiting arbitrary reimbursement changes in the middle of a contract period. By requiring notice of changes to fee schedules and payment policies, the bill would make it easier for providers to see, understand and deal with contract changes as they are made.
Status: The bill is currently being held in the Senate Finance Committee and the House Finance Subcommittee. The administration added a $5 million fiscal note to the bill at the end of the previous session.
Physician-Led, Patient-Centered, Team-Based Care
Bill: SB0521/HB0861 by Sen. Joey Hensley, R-Hohenwald, and Rep. Mike Harrison, R-Rogersville
TMA Position: Support
Background: The Tennessee Healthcare Improvement Act creates a blueprint for the future delivery of healthcare by implementing a team-based care model with doctors as the team leader in patient care coordination. This is a very different approach than what is being pushed by the Tennessee Nurses Association as they prefer an independent practice model (see below).
The bill would change the relationship between physicians and advanced practice nurses from one of supervision to one of collaboration. The goal of the legislation is to ensure that patients receive care from appropriate providers with proper oversight.
Status: The bill was taken off notice in order for involved parties to discuss compromises during the summer.
Bill: SB0680/HB0456 by Sen. Becky Duncan Massey, R-Knoxville, and Rep. JoAnne Favors, D-Chattanooga
TMA Position: Oppose
Background: The Nurse Independent Practice/Full Practice Authority bill would allow nurses to practice without a formal physician relationship.
It would give nurses the ability to diagnose and treat - something that currently must be delegated by a physician - as well as prescribe drugs without a physician supervisor to review charts or provide consultation.
Status: The bill was taken off notice in order for involved parties to discuss compromises during the summer.
Tort Reform
Bill: House Joint Resolution to propose an amendment to Article XI of the Constitution of Tennessee relative to damages in civil liability actions and other causes of action; not yet filed
TMA Position: Support
Background: In 2011, the Tennessee General Assembly approved a bill to cap noneconomic damages in medical liability actions, but that cap is now being threatened by lawsuits. This year, a judge in Chattanooga ruled the cap unconstitutional.
The joint resolution would allow citizens to vote on amending the Constitution of Tennessee to clarify that the General Assembly has the constitutional authority to set caps on noneconomic damages.
Status: The joint resolution is expected to be introduced in the 2016 session of the General Assembly. It must pass in two separate General Assemblies before it is put on the ballot for a vote in 2018. If it does not pass in this upcoming General Assembly, the first opportunity to get this issue on the election ballot would be 2022.
---
Sausage Making
For those of you who want a taste of our legislative process but aren't ready to join ACP at Leadership Day an excellent primer is to join with Tennessee physicians from across the state with TMA at 2016 DAY ON THE HILL - Tuesday, March 1 - Legislative Plaza - Nashville. Visit the TMA website to register and be alerted on medical issues being debated in the legislature.
---
National Update from ACP
Patients Before Paperwork - This is an ongoing initiative of ACP aimed at reducing administrative burdens or for the old ASIMers among us, "The Hassle Factor". ACP sent out a progress report October 1 detailing the focus on "Easing the Burden of Complying with Medicare Meaningful Use Regulations." View the ACP website for updates.
Regulatory Issues - I would also recommend the ACP Advocacy Newsletter for ongoing updates from Mr. Bob Doherty, Senior Vice-President for Government Affairs and Public Policy.
The 2016 Medicare fee schedule as added reimbursement for Advanced Care Planning discussions
As of Jan. 1, payments for advance care discussions will be allowed via CPT code 99497 (to be paid at approximately $85.99 in a physician office and $79.54 in a facility) and add-on CPT code 99498 (to be paid at approximately $74.88 in a physician office and $74.52 in a facility). Exact payment amounts will vary based on geographic adjustments. Not sure what documentation and time will be required to fulfill this code.
Likewise the Chronic Care Management codes need additional reform as do the Transitional Care Codes. CMS did not make any significant changes in the PQRS reporting system nor in the Value -based Payment Modifier system anticipating transition to MIPS (Merit -Based Incentive Payment System) in 2017. Thanks to the Medicare Access and CHIP Reauthorization Act of 2015 (MACRA), most physicians who treat Medicare patients will face a big decision in 2019. They'll need to choose either the Merit-based Incentive Payment System or an Alternative Payment Model. ACP is will be monitoring federal discussions about payments and performance measures and alerting the regulators of the adverse impact on quality of care and access to care.
Legislative Issues - As a result of SGR going away a fixed reimbursement for Medicare to physicians with planned updates was set in place. That is the good news. The bad news is Medicare's primary care bonus program expires at the end of 2015. The program provides a 10 percent bonus payment on designated office visits and other evaluation and management services to internal medicine specialists, family physicians and geriatricians.
---
Leadership Day 2016
The 24th annual Leadership Day on Capitol Hill will be held on May 3 - 4, 2016 in conjunction with Internal Medicine Meeting 2016 (Washington, D.C.).
Additional information about Leadership Day 2016 can be found on the ACP Services site. It is important to know the distinction between ACP and ACP Services.
ACP is incorporated as a 501(c) (3) tax-exempt organization. Such organizations are set up for charitable, educational, and/or scientific purposes and are prohibited by the Internal Revenue Service from engaging in political activity. This precludes ACP from directly or indirectly establishing or supporting a PAC. However, ACP Services, Inc., a separate and distinct organization from ACP established in 1998 to provide advocacy, and other services for internist-members, is organized as a 501 (c) (6) tax-exempt entity and therefore allowed to create and operate a PAC. Members of ACP are automatically also members of ACP Services, Inc. and are permitted to contribute to its connected PAC.
The juxtaposition of Leadership Day just prior to the Internal Medicine 2016 annual scientific meeting allows an opportunity to be actively involved in advocating for your patients and your profession while you are away from your practice getting your CMEs and MOC points. Coming early will also provide an opportunity to visit your nation's capital including the various memorials and the Smithsonian. TNACP would like to get a delegate from each of the home districts of our nine U.S. Representatives as they tend to only schedule visits for their electorate. If you have an interest in representing TNACP please contact Ms. Renee Arnott, our executive director. We have allocated a stipend to offset expenses for a limited number of delegates and the selection of whom to support will be made by our Health and Public Policy Committee. ACP as part of Leadership Day activities will provide delegates information on legislative priorities of ACP in the form of leave behinds and also provide background material on these issues to assist in your discussion with your representatives. In addition, they provide an educational session on talking with your legislator.
The Medicaid Primary Care Pay Parity is gone and the Medicare Primary Care Incentive Program will go away at the end of this year. Expect several priorities from last year to re-emerge including graduate medical education funding, funding for vital federal health care programs such as Title VII Health Professions grants, National Health Service Corps (NHSC), National Health Care Workforce Commission and supporting Public Health and innovative technologies including reauthorizing funding the NIH.
---
Call for Fall 2016 Board of Governors Resolutions
Are you concerned about a practice or clinical issue or have an idea you'd like to suggest? If so, you might consider submitting a resolution to your Governor or chapter council.
Initiating a resolution provides ACP members an opportunity to focus attention at the ACP national level on a particular issue or topic that concerns them. Participating in the Board of Governors resolutions process provides the ACP grassroots member a voice and allows you to shape College policy that impacts the practice of internal medicine. When drafting a resolution, don't forget to consider how well it fits within ACP's Mission and Goals. In addition, be sure to use the College's 2015-2016 Priority Initiatives to guide you when proposing a resolution topic.
If effecting change interests you, the deadline for submitting new resolutions to be heard at the Fall 2016 Board of Governors Meeting is March 21, 2016. Members must submit resolutions to their Governor and/or chapter council. A resolution becomes a resolution of the chapter once the chapter council approves it.
Not sure how to begin drafting a resolution? Researching the College's position on an issue can give you a start. Visit the ACP Online homepage and click the "Advocacy" link in the right-hand, top margin to access ACP policy positions, read about recent ACP advocacy activities, or search ACP's library of policies and recommendations. Visit your chapter website, too, and click the link under "Advocacy" to access Electronic Resolutions System (ERS) where you can search past or proposed resolutions. A copy of the resolutions process is available on the ERS which furnishes more details on formatting resolutions, as well the process for submission, review, and approval.
Share your good idea with us. Draft a resolution.
---
ACP Resources
Patient FACTS
ACP's Patient FACTS series is a patient-tested resource designed to help patients and their caregivers increase understanding of common health conditions and facilitate communication with their healthcare professional. These simple, easy-to-read resources include general information about the condition, its symptoms, how it is diagnosed, and possible treatment options.
Coming soon: Check back frequently for additional topics in both English and Spanish. Select topics will be available to order in print.
DynaMed Plus: A New Benefit for ACP Members
We are excited to announce that ACP and EBSCO Health are collaborating to provide ACP members with free access to the most current, evidence-based clinical decision support tool - DynaMed Plus™ as a benefit of ACP membership. Get started today using this powerful new tool.
MKSAP® 17 Order Now
MKSAP has been trusted by internists since 1967 as the best resource for updating knowledge and preparing for ABIM Board exams.
MKSAP 17, available in Complete, Digital, and Print packages, consists of 11 comprehensive text chapters with related multiple-choice questions. You'll find 1,200 completely new questions to help you identify learning gaps, stay current, and gain the knowledge you need to provide the best possible patient care. MKSAP 17's original and high-quality questions evolve out of case studies and patient scenarios based on the latest evidence.
---
Upcoming Events
MedTenn 2016
Thursday, April 28, 2016 9:00 AM - Sunday, May 1, 2016 2:00 PM at the Embassy Suites in Murfreesboro, TN. TNACP is scheduled to provide two SEP modules on Saturday April 30, 2016 which will provide 4 hours of CME and 20 MOC points in medical knowledge. Registration website.
ACP Leadership Day
Tuesday, May 3 and Wednesday, May 4, 2016 in Washington, DC. Wednesday, May 4 will be the day legislative visits are scheduled. Additional information.
ACP Internal Medicine 2016
Thursday, May 5, 2016 through Saturday, May 7, 2016 in Washington, DC. Pre-courses by additional subscription are May 3-4, 2016.
TNACP Annual Scientific Session 2016
Friday, October 28, 2016 and Saturday, October 29, 2016 at the Franklin Marriott at Cool Springs in Franklin, TN. Additional information will be forthcoming in the next newsletter.