You are here
From the Past Governor
From the Past Governor

| | |
| --- | --- |
| April 2013 | Kenneth E. Olive, MD, FACP, ACP Past Governor |
---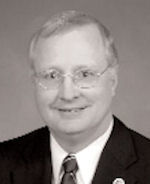 Farewell from 2009-2013 Governor
My term as Governor of the Tennessee Chapter ended at the close of the business meeting at Internal Medicine 2013. It has been an extraordinary privilege to serve in this capacity for the past four years. After my election, four past governors (Drs. Bertram, Land, Ralston, and Miller) separately commented to me that having served as Governor was the highlight of their professional careers. Prior to beginning the term of office, it was difficult to appreciate what they meant - but now I do. Having the confidence of the members of the Tennessee chapter in electing me is a high honor. Being in a position to work with physicians from across our state and to hear their concerns for both their patients and the profession was meaningful. Being involved nationally in the largest medical specialty organization at a time of major transition in the delivery of health care in this country has been very eye-opening. The opportunity to know the other governors in the class of 2013 (those who began their terms as Governors in their own chapters in 2009) was a rare opportunity. Our class included solo practitioners, academicians, generalists and subspecialists, HMO employees, hospital CMOs, VA physicians, an Iditarod participant, and a Hawaiian chanter who cared for the elderly residents of a leprosy colony. I would never have encountered, much less befriended, this diverse group of people without having served as Governor. Serving on the Board of Governors and helping influence College policy was fulfilling. Our College is a well-run, principled organization which believes strongly in setting its course based on evidence that places a high priority on patient interests.
The Tennessee Chapter has a bright future. Our new Governor Richard Lane, MD, FACP has a wealth of experience as a physician leader both in his local medical community and in organized medicine. He has extensive experience working with the Tennessee Society of Internal Medicine and the Tennessee Medical Association. His vision for our chapter is excellent. He has organized a strategic planning retreat at the beginning of his term of office to help chart the course of the chapter for the next four years. Give him your support as you have given it to me.
Thank you for having given me the opportunity to serve as your Governor. Thank you for the personal support you have extended to me as I weathered life's challenges during this time. Thanks for your friendship. I also wish to thank my family and colleagues who have been willing to share my time with the ACP over the past four years.
Ken Olive, MD, FACP
Governor, TN Chapter ACP 2009-2013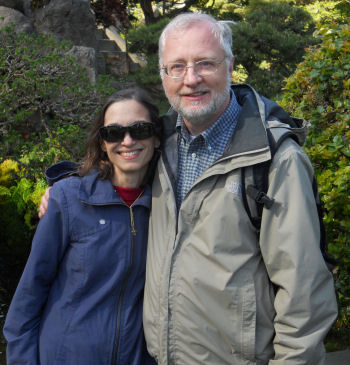 My wife Janine and I enjoying a visit to the Japanese Tea Garden in Golden Gate Park during Internal Medicine 2013
---
Internal Medicine 2013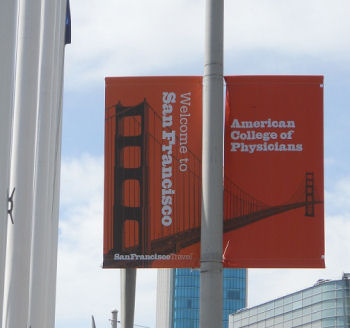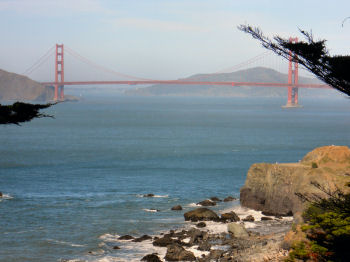 Over 120 members of the Tennessee Chapter joined 6300 other internists in attending Internal Medicine 2013 in San Francisco April 11-13. Internal Medicine 2013 is the premier internal medicine education meeting of the year. With hundreds of presentations by leading experts in the field it offered unparalleled learning opportunities for internists. Many of these are hands on sessions in smaller groups. In addition it presented an excellent opportunity for networking with colleagues from around the country. Several members of the Tennessee Chapter participated as faculty members: Randy Curnow, MD FACP, Knoxville, Ryan Mire, MD FACP, Brentwood, and Cecelia Theobald, MD, ACP Member, Nashville.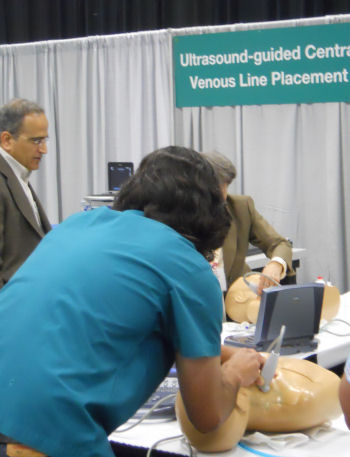 Practicing clinical skills in the Henry Waxman Clinical Skills Center
Thursday evening, 10 chapter members participated in the convocation as new Fellows:
Richmond Akatue, MD FACP, La Vergne
Nadir Barhi, MD FACP, Brentwood
John Chauvin, MD FACP, Nashville
Melissa Cooley, MD FACP, Morristown
Olumuyiwa Esuruoso, MD FACP, Nashville
Lee Fentriss, MD FACP, Nashville
Gwen Howard, MD FACP, Franklin
Jim Jurgiss, MD FACP, Nashville
William Maynard, MD FACP, Nashville
Olesegun Ategbole, MBBS FACP, Jackson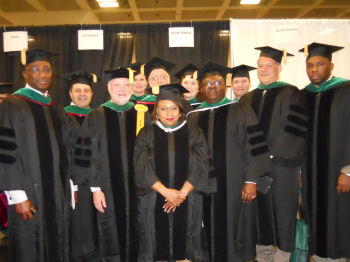 TN Chapter new Fellows at Convocation
The Tennessee Chapter was represented by a resident team from Vanderbilt University in the Doctor's Dilemma competition. This team represented our chapter well but despite a valiant effort fell to intense competition before the semifinal round.
Friday evening the Tennessee Chapter was joined by Kentucky and North Carolina for a reception for our members at Marriott Marquis Hotel. Wilma Cooley the TN Chapter Executive Director coordinated the event. About 100 people participated in this event which was a great time to meet and visit with chapter members.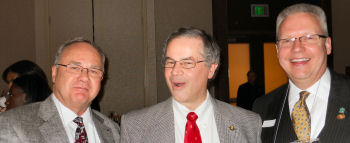 Drs. Bill Bennett, Fred Ralston, and Waldon Garriss.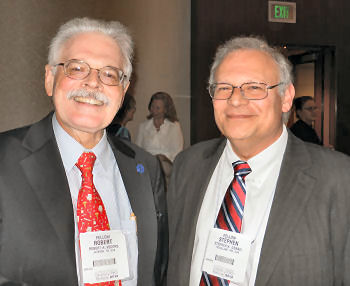 Drs. Bob Vegors and Steve Geraci (Dr. Geraci becomes the Chair of Medicine at ETSU Quillen College of Medicine in June.)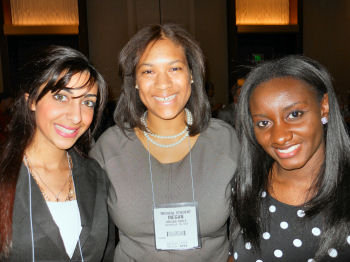 Medical student members enjoying reception
Seven associate members from the Tennessee Chapter participated in the Associates Poster Presentations at Internal Medicine 2013.
Basic Research Category
Brian C Reed, MD. An Assessment of Coliform Bacteria in Water Sources near Appalachian Trail Shelters within The Great Smoky Mountains National Park.
Jeremy S Pollock, MD. Implementation of a Standardized Pathway for the Treatment of Survivors of Cardiac Arrest using Therapeutic Hypothermia: "Code ICE".
Clinical Research Category
Swara Afiniwala, MD. Risk factors, Complications, and Mortality among Infective Endocarditis Patients at a Tertiary Care Medical Center.
Matthew D Stone, MD. A Novel Approach with A Novel Product: Aerosolizing Phytobacteria for Disinfection.
Clinical Vignettes
Scott Duncan, MD. A 41 year old female with a lung mass and multiple lung nodules.
Sister Mary Gretchen Hoffman. A Common Problem with an Unlikely Suspect.
Stanley Pace, MD. Psoas Abscess as the Initial Presentation of Crohn's Disease: An Unusual Case.
Congratulations to Dr. Scott Duncan who was selected as one of ten national poster winners.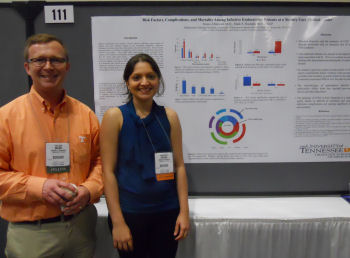 Dr. Swara Afiniwala with her mentor Dr. Mark Rasnake (UT Knoxville residency program director)
Dr. Jeremy Pollock's poster won the TN chapter competition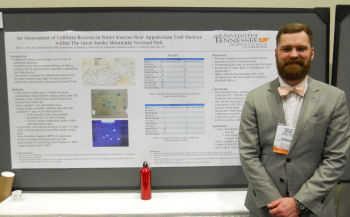 Dr. Brian Reed combined his love of the outdoors with a research project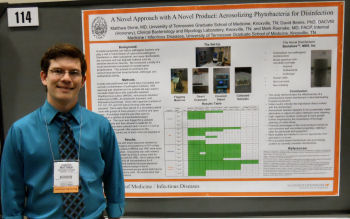 Dr. Matthew Stone
How many of these Tennessee faces do you recognize?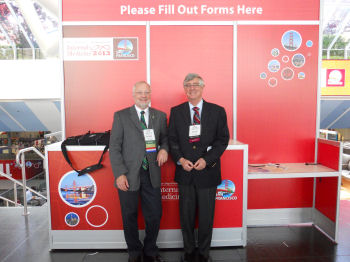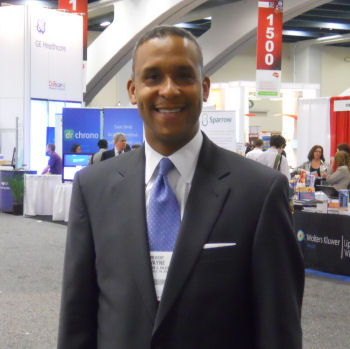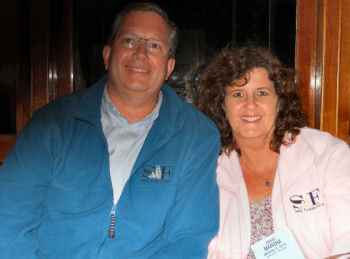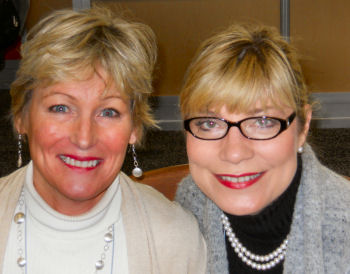 ---
Reading retreat
The 26th meeting of the Tennessee ACP Literature and Medicine Reading Retreat occurred March 1-3, 2013 at Fall Creek Falls State Park. The retreat was full as have been all past retreats. The discussion this year was one of the best ever which should not be surprising since the topic was food. The title of Retreat 26 was Food Matters and we read Babette's Feast, The Road to Wellville, In Defense of Food, An Everlasting Meal, and We Are What We Ate: 24 Memories of Food.
Among many topics discussed were the woeful lack of good nutrition advice that many patients receive and the often conflicting or just wrong information about food that exists everywhere - including in the medical literature. The ill effects of ignoring the pleasure of eating good, healthy nutritious food was expounded on along with ways to help our patients eat well but healthily. This remains an area about which physicians still have much to learn - including better ways to present appropriate information to patients. This retreat helped all present on this journey.
Please contact Dr. Mark Anderson if you would like to be placed on the contact list for future retreats.
---
In Memory of Burgin E. Dossett, Jr. MD
Burgin E. Dossett, Jr, MD, one of our long-time members died on March 14, 2013 in Johnson City. A founder of Johnson City Internal Medicine Associates, Dr. Dossett practiced medicine in Johnson City for over 50 years and was still active in the practice at the time of his death. He was born in Knoxville on September 15, 1930 and was graduated from Vanderbilt University and University of Tennessee College of Medicine in Memphis. Upon completion of medical school, he joined the armed forces and commenced his medical internship at Brook Army Hospital at Fort Sam Houston, Texas followed by an assignment to Germany. Dr. Dossett returned to the US in 1957 for his residency in internal medicine at Memorial Hospital in Harlan, Kentucky and in 1960 began his professional practice in Johnson City. Dr. Dossett was a Colonel in the US Army Reserve where he last served as Deputy Commander of the 322nd Medical Brigade of Nashville. He was deployed to Saudi Arabia and Iraq in late 1990 with Operation Desert Storm. Academic and Professional appointments include Clinical Professor of Internal Medicine at East Tennessee State University, College of Medicine; Chairman of the Board of North Side Hospital; and Chairman of Staff at Northeast TN Rehabilitation Hospital. In addition, Dr. Dossett acted as a medical advisor for both the Bureau of Hearings and Appeals, Social Security Administration; and the Division of Vocational Rehabilitation, State of Tennessee. Dr. Dossett was an active member of the Tennessee Society of Internal Medicine where he played several leadership roles. One of Dr. Dossett's greatest joys was service to the ETSU community as medical director of the student health clinic and team physician for the football program.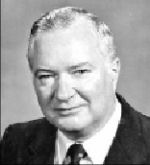 Burgin E. Dossett, Jr. MD
---
Doug Springer, MD FACP FACG, Voted TMA President-Elect
Congratulations to Douglas J. Springer, MD, FACP, FACG, of Kingsport, on his election as president-elect of the Tennessee Medical Association. He is a member of the Tennessee Chapter ACP, and will serve as president of the TMA for 2014-2015.
Practicing with Gastroenterology Associates in Kingsport, Dr. Springer is board-certified in internal medicine. A native of Canada, he is a graduate of University of Calgary Faculty of Medicine. He is a member of the Sullivan County Medical Society and a longtime leader with the TMA.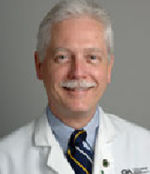 Doug Springer, MD, FACP, FACG
---
Tennessee Chapter Named Evergreen All-Star Chapter
In 1993, the Evergreen Awards Program was started as a way to recognize outstanding chapter efforts and innovation. The program was instituted under the leadership of John Tooker, who was the Chair of the Chapters Subcommittee. Upon Dr. Tooker's retirement from the College, the program was renamed in his honor. During the past twenty years, there have been almost 600 Evergreen nominations submitted.
As a way to celebrate the 20th anniversary, the Chapters Subcommittee and staff looked for a way to recognize chapters who have demonstrated a long-term engagement with the program. These chapters will be recognized as "Evergreen All-Stars". The Chapters Subcommittee developed criterion that includes the following components:
Chapters must have submitted at least five nominations
Chapters must have had at least two Evergreen Award winners
Chapters must have had at least one Evergreen-nominated program running for three or more years
As a chapter which has been active at the local level and in the Evergreen program, the Tennessee Chapter was one of 30 chapters recognized. These chapters received a certificate of merit (to be displayed at the 2013 chapter meeting) and will have a special graphic placed on their chapter web site.
---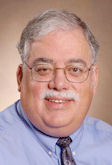 Greetings from New Governor
It is with a combination of pride and humility that I take over as Governor of the Tennessee Chapter of ACP from my very capable predecessors - not to mention with a great deal of trepidation. One of my goals as your Governor is to be more communicative with the membership as well as to serve as a two way conduit of communication between national ACP and our state chapter. The first step will occur the weekend of April 26-28, 2013 with a formal Strategic Planning session of your Council to establish what goals the membership thinks are important for our chapter to focus on during my four year term as Governor and to hold me accountable to try to achieve those goals during my term. Unless being a member of ACP is perceived to have value we cannot grow as an organization nor hope to maintain a strong membership. As a practicing internist you need ACP but we are only as strong as our numbers. You deserve a return on your investment and hopefully the strategic plan will serve as a roadmap to achieve this objective. You may have been one of the physicians contacted during a preliminary survey of the membership for this planning session and if so I hope you took the time to provide your input. I am looking forward to serving as your Governor and seeing you at the fall meeting. Save the dates of October 18-19, 2013 to meet at the Marriott in Franklin, TN.
Richard G. Lane, MD FACP
Governor, Tennessee Chapter ACP