The Chapter Centennial Legacy Award celebrates ACP's centennial by recognizing one seminal chapter member whose service to the chapter had a significant impact on the chapter's viability. This individual should exemplify ACP's core values including:

Leadership
Excellence
Respect
Compassion
Professionalism
Responsibility
Read about the state awardee and join us in congratulating him.
---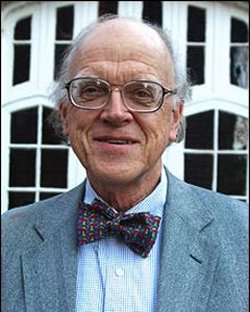 The Tennessee Chapter of the American College of Physicians is pleased to nominate Clifton R. Cleaveland, MD, MACP for the Chapter Centennial Legacy Award.
Clif Cleaveland, MD, MACP demonstrated an exemplary career in the practice of medicine and in service to the American College of Physicians. After graduating from medical school at Johns Hopkins University he served as a U.S. Army physician. Following his military service he completed a fellowship at Vanderbilt University and spent most of his career practicing internal medicine in Chattanooga, Tennessee. He served as Governor of the ACP Tennessee Chapter from 1981-85, received the Tennessee Chapter Laureate Award in 1995, and served as ACP President from 1994-1995. He received the Nicholas E. Davies Memorial Scholar Award in 2001.
Dr. Cleaveland initiated and continues to support Tennessee Chapter Annual reading retreat which has been a success for over 25 years. He is the author of two books, Sacred Space: Stories from a Life in Medicine and Healers and Heroes: Ordinary People in Extraordinary Times. He currently teaches an undergraduate course at the University of Tennessee at Chattanooga.
More about the Chapter Centennial Legacy Award:
Award Booklet - full listing of winners
Press Release Template - for Chapter use