You are here
2015 Governors-elect Candidates' Bios and Statements
2015 Governors-elect Candidates' Bios and Statements
Tennessee Chapter
The ballots for the current Governors-elect election have been mailed. The voting membership (Masters, Fellows, Members, and Resident/Fellow Members with an electdate of 9/1/2013 or earlier) can vote online at(www.directvote.net/ACP/) or mail-in ballot. You will need your mailed ballot with your ACP Member Number and Election Passcode in order to make a vote. Below are the bios and statements of the candidates that are running in this election. Online voting began on September 21, 2015 and ends on November 9, 2015 at 11:59 PM Eastern. Please be sure to vote!
For replacement ballots and election customer service, e-mail support@directvote.net or call toll-free 1 866 909 3549, Monday-Friday, 8:00 a.m. - 5:00 p.m. Central. For general election information, you may email Evelyn James, Governor Election Coordinator, or call her at 215 351 2699.
---
Tracey E. Doering, MD, FACP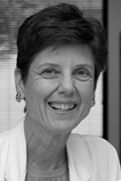 EDUCATION: Undergraduate: Rutgers College, NJ Medical School: Johns Hopkins University School of Medicine
POST DOCTORAL TRAINING: Internship and Residency: Vanderbilt University Medical Center; Chief residency: University of TN; IM Residency: St. Thomas Midtown, formerly Baptist Hospital
CERTIFICATION: ABIM in Internal Medicine (lifetime certificate, and have recertified and will do again in 2015 ABIM: Geriatrics-recertified in 2014
PRESENT POSITION: Core Faculty and Director of Ambulatory Medical Clinic, University of TN, St. Thomas Midtown Private Practice: Geriatrics and Internal Medicine
ACP CHAPTER INVOLVEMENT/LEADERSHIP ACTIVITIES: TN ACP Governor's Council, 2002-present TN ACP treasurer 2009-11 Work with Resident/Fellow Members for clinical vignettes, posters, and jeopardy for yearly meetings
ACP NATIONAL ACTIVITIES: Fellowship-1998 Review resident abstracts for national meeting
OTHER APPOINTMENTS/ACTIVITIES: Siloam Family Health center-volunteer Local medical missions with St. Thomas Health-volunteer Nashville Rescue MIssion-volunteer Former vice chief and chief of IM-St Thomas Midtown (2009-2012) Former chair of St Thomas Midtown quality committee (2013-15) Member: Medical executive committee, quality committee, Medication management High reliability organization, ACO subcommittees, EMR Outpatient and Inpatient Committees
AREAS OF PROFESSIONAL INTEREST AND EXPERTISE: 1. Geriatrics-Improving transition of care, and high value care for the elderly 2. Ambulatory education for house-staff and promoting primary care as a career
CANDIDATE STATEMENT: My professional organization of choice has always been the ACP, since my introduction to it through my mentors when I was a chief resident. I have proudly been involved since 1988, and want to be a part of making sure this organization continues to thrive, and that it captures the needs of all internists (outpatient providers and hospitalists) and subspecialists. I am committed to patient-centered care, as this is the prime reason I entered the profession. I am actively involved in private practice and education of our doctors of tomorrow, and want to engage all in our organization, so we can be a successful voice for our patients, and colleagues in this climate that is ever changing. I would be honored to serve and look it as a responsibility to give back to so many who have given to me.
---
Ryan D. Mire, MD, FACP

EDUCATION: Rhodes College, 1993, BS; University of Tennessee College of Medicine 1998, MD
POST DOCTORAL TRAINING: Internal Medicine Residency, Medical College of Virginia/Virginia Commonwealth University 1998-2001. Chief Resident, Medical College of Virginia/Virginia Commonwealth University 2001-2002.
CERTIFICATION: American Board of Internal Medicine, 2001; Recertification, 2011.
PRESENT POSITION: Clinical practice, as a private practice internist with Heritage Medical Associates in Nashville, Tennessee.
ACP CHAPTER INVOLVEMENT/LEADERSHIP ACTIVITIES: Treasurer of Governor's Council 2011 - Present; Chair of Finance Committee, Governor's Council 2011 - Present; Attended annual chapter scientific meetings consecutively 2003-2014; Associate poster & abstract competition judge 2013; Chapter scientific planning committee 2010.
ACP NATIONAL ACTIVITIES: Attended consecutive Internal Medicine national meetings 2003 - 2015; Faculty for Internal Medicine national meeting - 2010, 2012, 2013, 2015; Walter J. McDonald Award for Early Career Physicians 2013; Leadership Day on Capitol Hill delegate 2010 - 2011. Served on the following national committees: Credentials Committee 2014 - Present; Internal Medicine Insider Research Panelist 2012 - Present; Board of Regents (ex officio) 2010 - 2011; Chair of Council of Young Physicians 2010-2011; Strategic Planning 2010 - 2011; Board of Governors (ex officio) 2009 - 2010; Fellowship obtained - 2006.
OTHER APPOINTMENTS/ACTIVITIES: Board of Trustees, Rhodes College 2015 - Present. Associate Chief of Medicine, St. Thomas West Hospital 2013 - Present; Chair of Medical Advisory Committee, St. Thomas West Hospital 2013 - Present; Medical Executive Committee, St. Thomas West Hospital 2013 - Present; Quality Committee, Heritage Medical Associates 2012 - Present; Clinical Assessment Committee, St. Thomas West Hospital 2010; Executive Committee, Heritage Medical Associates 2010.
AREAS OF PROFESSIONAL INTEREST/EXPERTISE: I enjoy the clinical practice of preventive care and hyperlipidemia management. In addition, I remain diligent in my availability and mentorship for medical students, residents, and early career physicians.
CANDIDATE STATEMENT: I am honored to be a candidate for the Governor position and embrace the opportunity to serve the Tennessee Chapter. My experience in serving ACP on a national level has provided valuable insight into the College, which will enhance my leadership at the chapter level. The priority areas in which I would like to devote my efforts include: revitalizing the field of internal medicine by targeting students and residents, improving retention by demonstrating the value of membership, and increasing programming for hospitalist members. As Governor, I would support ACP's national initiatives (e.g. high value care, maintenance of certification reform, transitioning to value based payment models), along with advocacy efforts. I commit to serve the Tennessee membership with integrity, address the issues that concern our members, disseminate appropriate information from the national office, and enhance the concept of Tennessee Chapter of ACP being the professional home for all internists.