You are here
South Dakota Governor's Newsletter February 2017
South Dakota Governor's Newsletter February 2017

---
---

Matt Bien, MD, FACP, FAAP, ACP Governor
---
Greetings From the Governor
Greetings Colleagues and Happy 2017!
It is often said that change is good. That adage offers reassurance as our world, our nation, and our state look forward to many changes in the year ahead. Despite the uncertainties before us, one thing that hasn't changed is the ACP's unwavering mission to promote and support the many specialties of Internal Medicine and our patients.
To keep up with all of the changes in practice and policy, I invite each of you to attend IM17, ACP's national meeting held this year in sunny San Diego March 30th through April 1st. This newsletter contains more details, including information about the South Dakota chapter gathering in California.
Closer to home, our local planning committee has been hard at work putting together another great scientific meeting. This year's meeting will be held in Brookings September 14th and 15th. Mark your calendar now, make those call changes, invite your newest colleagues, and make plans to attend. For those hoping to involve family, look for the spouse and family program added to this year's meeting.
We have much to look forward to in the year ahead. There are certain to be some changes. Find ways to make those changes positive in your clinic, hospital, community and beyond. As always, please contact me with any suggestions, questions, concerns, or simply good news to share about our chapter or profession.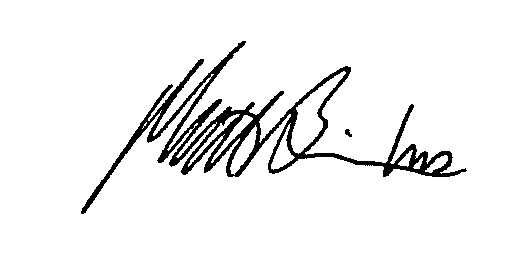 Matt N. Bien, MD FACP FAAP
---
Health and Public Policy Update
Robert L. Allison MD FACP, Chair
2017 started with a lot of uncertainty in health care on both the national and state level. With the election of President Donald Trump the Affordable Care Act (ACA) continues to be at risk for repeal. Millions of people have already enrolled in the program and mixed messages on its success and failure are present. Republicans have long threatened to repeal this program and until we see a reasonable replacement plan no one can see the direction of health care coming out of Washington DC.
On the state level, the biggest change in the practice of medicine for the next generation of physicians is SB 61, an act to grant the independent practice of medicine to nurse practitioners. The SDACP, SDSMA, and the SDAFP joined together to voice opposition to this bill. Despite this unified stance the bill passed through both houses of the legislature. Governor Matt Bien and Dr. Fatima Kidwai joined me in testimony against SB 61 in the legislative committee in Pierre. The Health and Public Policy Committee. and its dedicated band of "gladiators", reached out to state legislators but were unsuccessful in describing the flaws of SB 61 and how it would not improve access to care and threatened to create poorly trained independent nurse practitioners with limited clinical experience. The SDACP reaffirmed the ACP national policy, which supports collaboration with nurse practitioners, without supporting independent practice. Currently SB 61 is awaiting Governor Daugaard's signature or veto as of February 16th.
There remains a strong focus on substance abuse and narcotic prescriptions in this year's session. The prescription drug-monitoring program (PDMP) continues to evolve in its functionality and physicians are now recommended to include its use in long-term pain contracts. Marijuana in the form of cannabidiol is also working its way through the session as surrounding states have recently passed legislation allowing legalization.
Our biggest challenge as physicians is to find balance. This balance is professional, spiritual, and centered around our families, friends and faith. As more physicians are employed, it is natural to become less involved in the business of medicine. Because of this, physicians are starting to be less of a valued voice in the conversation. We have become employees and not leaders and now is the time to take back our profession. Our value to our legislators needs to be nurtured for the changes thrown at the house of medicine. We cannot sit back passively any longer.
I have always said that physicians can only educate our legislators and that the legislators have the tough responsibility to make the best decisions with the information they are given. We need to continue to give a clear message to the public and our legislators. Please be willing to make the effort and do the hard work when needed.
---
SD American College of Physicians Welcomes New Master, Phillip E. Hoffsten, MD MACP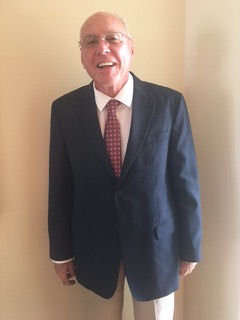 Dr. Phillip E. Hoffsten started his career as an Assistant Professor at Washington University School of Medicine in the Nephrology Division during which time he had more than 20 publications and authored several book chapters. In 1979 he moved to South Dakota and began a 35-year private practice career as a board certified physician in Internal Medicine, Nephrology and Critical Care Medicine. Dr. Hoffsten has been a servant-leader and treated his patients to regular lectures on the merits of smoking cessation, daily exercise, weight control and stress release. He helped start the first dialysis unit in Pierre so patients could remain close to home. He also developed the very popular "Have I Got A Case For You!," which has become an integral part of the South Dakota annual meeting. Dr. Hoffsten is widely recognized as an outstanding physician by his patients and peers and was awarded the South Dakota Chapter Laureate Award in 2002.
---
Student Update
Stephen Bollinger, SSOM Class of 2018, ACP Council of Student Members Representative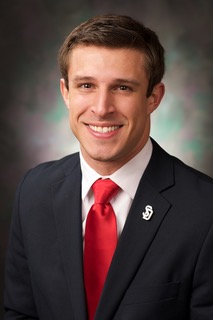 Fellow ACP members,
I would like to update you on the efforts at the student level for both the SDACP and the national ACP. We continue to advocate to our students on behalf of Internal Medicine and primary care. We will be hosting our annual luncheon with the SSOM students and local physicians on March 4th in Sioux Falls. If you have any interest in mentoring students or getting involved with activities such as this, I encourage you to reach out to Kris Rahm.
We are making efforts to expand our Internal Medicine Interest Group at SSOM and would like to schedule opportunities to interact with local physicians as part of this effort. 4th-year students are anxiously awaiting their results of the MATCH. Third year students have recently completed their SHELF exams and are completing the USMLE Step 2 CK and CS exams. Second year students are beginning their clinical rotations at the Sioux Falls, Rapid City, and Yankton campuses, as well as our FARM sites.
On the national level, the Council of Student Members has been working on a wide range of topics. We have been diligently planning student activities for the National IM Meeting in San Diego coming up in March. I greatly encourage you all to consider attending. Not only is it an important opportunity for networking and learning, you could probably use the boost of Vitamin D that the San Diego sunshine offers after a cold dreary South Dakota winter! Among the student activities we have planned are exam preparation, mastering the match, and providing mentoring for students. We are also in the process of selecting students that will serve on the council to replace those moving on to residency.
Outside of planning for the meeting, we have had a great deal of topics that have drawn our attention. We continue to discuss proper policy surrounding appropriate duty hours for residents. We also continue to try to expand IMIG groups across the country. We are advocating in Washington D.C. about a variety of topics. As new policies are implemented that affect our members and our patients, we will publish position statements that are designed to provide a voice for those among these constituencies that are affected by those decisions. If you have an input regarding those position statements, I encourage you to voice them on our MEMBER FORUM. I hope that you are all having a wonderful start to 2017. I will be beginning my Pillar 3 education in Sioux Falls until I graduate in May 2018. I look forward to meeting and interacting with as many of you as I can.
---
Immunize Your Profession with Membership in the ACP
Matt N. Bien, MD FACP FAAP
For many internists, it is difficult to imagine a profession more fulfilling than medicine. It requires equal doses of caring and compassion, responsibility and respect, injected with intrigue and a few shots of curiosity and complexity.
But our profession is constantly under siege. We are asked to see more, do more, and document more, in less time and with shrinking compensation. What can we possibly do to combat all that threatens our vocation? Where can we find an ounce of prevention in difficult times? The answer is to immunize your profession through membership in the American College of Physicians.
Yet, there are those who doubt the value of membership. They harbor fears or concerns for a variety of reasons. Let's debunk a few of the myths and spread the truth about ACP membership:
Myth #1 – Immunizations aren't "safe"
Nothing could be further from the truth. Yes, through membership you will have more opportunities for involvement and chances to make a difference. But even if you choose a more passive membership in the organization, you will benefit from "herd immunity" against all that threatens the profession.
Myth #2 – I will be "protected" even if I don't vaccinate
We can only rely on others to a point. Once membership and participation in the organization begin to fall, "disease" creeps in. Problems once thought to be eradicated can rise to epidemic proportions.
Myth #3 – What we immunize against isn't that dangerous
Loss of independence in practice and how we care for our patients, unnecessary or unjust burdens in paperwork or documentation, lack of meaningful continuing education…the list of dangers is endless. The ACP represents you in addressing the challenges we face now and are certain to face in the future.
Myth #4 – Immunization is expensive
Cost of membership is justified by benefits, the many benefits that every internist enjoys because of the American College of Physicians. Often that small fee is covered by your organization or education funds. Regardless, costs are more than compensated through all that the ACP fights for on our behalf.
Myth #5 – Immunization is against my beliefs
Perhaps the ACP took a position with which you disagree. A policy may not have fully aligned with your views. But step back and look at the hundreds if not thousands of times that immunization and a stronger organization did, in fact, promote and uphold our patients and our profession.
So spread the word. Talk to your colleagues and friends. Share all that the ACP has to offer. If you aren't protected, vaccinate your vocation today. Let's all immunize our profession through membership in the ACP.
---
2017 Chapter Meeting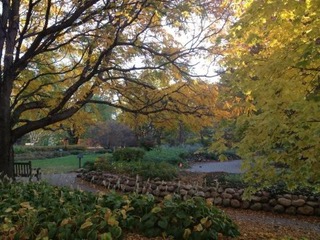 Kris Rahm, Executive Director
Hello Everyone! I am so excited to tell you that we've just completed planning on the SD ACP 2017 Chapter Scientific Meeting. Special thanks to our planning committee – Matt Bien, Jeremy Cauwels, Kelly Evans, and David Kovaleski.
New this year! Our gracious Brookings hosts – Matt and Darcie Bien; Rick and Joanie Holm and Kelly Evans-Hullinger and Brodie Hullinger have put together a wonderful spouse program (see details below).
This year the meeting begins in Brookings on Thursday, September 14th at the Swiftel Center, 824 – 32nd Ave.
Highlights Thursday include:
Casting and Splinting Workshop
Doctor's Dilemma
Medical Marijuana
Resident/Student Poster Competition
Acute Stroke Management
Awards Banquet at McCrory Gardens
Highlights for Friday feature:
Genetic Counseling
HIV Update/LGBT Health
End-of-Life Palliative Care
Review of Practice-Changing Articles from 2016-17
New Antibiotics Update
Top Ten Advances in Cardiology
And…everyone's favorite… Have I Got a Case for You! Looking forward to seeing you there!
REGISTRATION AVAILABLE ONLINE AFTER MAY 1ST
PLEASE WATCH EMAIL FOR DETAILS
SD ACP Meeting Spouse and Family Opportunities
Thursday , September 14
| | |
| --- | --- |
| 10:30 AM | Coffee at Café Coteau in the Children's Museum of South Dakota (521 4th St)Welcome by Brookings Area ChamberChildren's Museum opens for children/families at 10:00 AM |
| 11:00 AM | Historic District Walking TourDepart from Children's Museum |
| 12:30 PM | Lunch at Children's Museum following walking tour |
| 4:00 PM | Tour the new SDSU Dana J. Dykhouse Stadium and theSanford-Jackrabbit Athletic ComplexMeet at the west entrance to the stadium at 4:00 PM sharp (1396 Stadium Rd) |
| 6:00 PM* | Pre-Banquet Social at McCrory Gardens (631 22nd Ave) |
| 6:45 PM* | Awards Banquet at McCrory Gardens |
Friday, September 15
| | |
| --- | --- |
| Friday AM | Golf at Brookings Country Club (2180 Clubhouse Drive)Contact Brodie Hullinger to to sign up for a tee time. |
| 6:30 AM | Fun Run/WalkMeet at Holiday Inn Express lobby |
| 10:00 AM | South Dakota Ag Heritage Museum (977 11th St) |
| 11:15 AM | South Dakota Art Museum (1036 Medary Ave) |
| 12:30 PM | Lunch TBD |
| 2:00 PM | McCrory Gardens Garden Tour (Meet at McCrory Gardens Visitors Center at 631 22nd Ave) |
Saturday, September 16
6:00 PM

SDSU Jackrabbit Football Game vs Drake (Beef Bowl)

Contact Jackrabbit Ticket Office for tickets

Phone: (605) 688-5422 or 1-866-GO JACKS
*Childcare will NOT be provided for these events, but a list of possible babysitters is available from Darcie Bien at 605-691-9012.
---
2016 Chapter Excellence Award
I am pleased to announce that our chapter is in receipt of the 2016 Chapter Excellence Award! The award recognizes chapters, which successfully meet the standards for managing a chapter. In order to achieve the Chapter Excellence Award, chapters must meet all basic criteria and ten optional criteria. Criteria include such activities as formulating an effective Governor's Council and committees, communicating frequently with membership, providing educational opportunities, recruiting and advancing members and celebrating membership through local awards.
I would like to extend a special thanks to those chapter members who assisted me in all of these endeavors! For their hard work and dedication, we received this award.
Matt N. Bien, MD FACP FAAP, Governor
---
Call for Fall 2017 Board of Governors Resolutions
Are you concerned about a practice or clinical issue or have an idea you'd like to suggest? If so, you might consider submitting a resolution to your Governor or chapter council.
Initiating a resolution provides ACP members an opportunity to focus attention at the ACP national level on a particular issue or topic that concerns them. Participating in the Board of Governors resolutions process provides the ACP grassroots member a voice and allows you to shape College policy that impacts the practice of internal medicine. When drafting a resolution, don't forget to consider how well it fits within ACP's Mission and Goals . In addition, be sure to use the College's 2016-2017 Priority Initiatives to guide you when proposing a resolution topic.
Not sure how to begin drafting a resolution? Researching the College's position on an issue can give you a start. Visit the ACP Online homepage and click the "Advocacy" link in the right-hand, top margin to access ACP policy positions, read about recent ACP advocacy activities, or search ACP's library of policies and recommendations. Visit your chapter website too, and click the link under "Advocacy" to access Electronic Resolutions System (ERS) where you can search past or proposed resolutions. A copy of the resolutions process is available on the ERS which furnishes more details on formatting resolutions, as well the process for submission, review, and approval.
Members must submit resolutions to their Governor and/or chapter council. A resolution becomes a resolution of the chapter once the chapter council approves it. If effecting change interests you, the deadline for submitting new resolutions to be heard at the Fall 2017 Board of Governors Meeting is April 7, 2017.
---
Mark Your Calendar:
March 30-April 1
IM 2017 – San Diego
March 31
SD, IA, KS and NE Annual Meeting Reception - Click here to see the flyer!
May 23 – 24
Leadership Day – Washington, DC
September 14
9:00 am - SD ACP Council Meeting – Swiftel Center, County Room C
September 14–15
South Dakota Annual Chapter Meeting – Swiftel Center, Brookings, SD
---
New Members – Last Six Months
Godfrey O Wabwire, MBChB
---
New Fellows – Last Six Months
Eric C Chow, MD FACP
Ayham Deeb, MD FACP
Jeffrey A Murray, MD FACP