You are here
South Dakota Governor's Newsletter August 2017
South Dakota Governor's Newsletter August 2017

---
---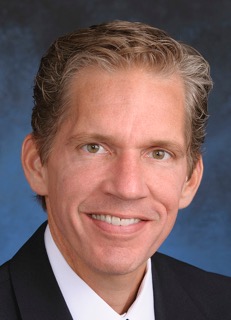 ---
From Your Governor – Matt N. Bien, MD, FACP, FAAP
Greetings ACP Colleagues:
With our busy schedules, I hope that you have found time this summer to relax with family and friends. Please take a few minutes to review this newsletter and the many ways that your chapter has been active and growing over the past six months.
The Board of Governors met in San Diego just ahead of the annual scientific meeting to debate the latest set of resolutions. We ultimately passed resolutions dealing with direct primary care models, insurance premiums, the sale of tobacco products, educational programs in behavioral health and substance abuse, research in non-opioid pain management, and pay disparities in medicine, among many others.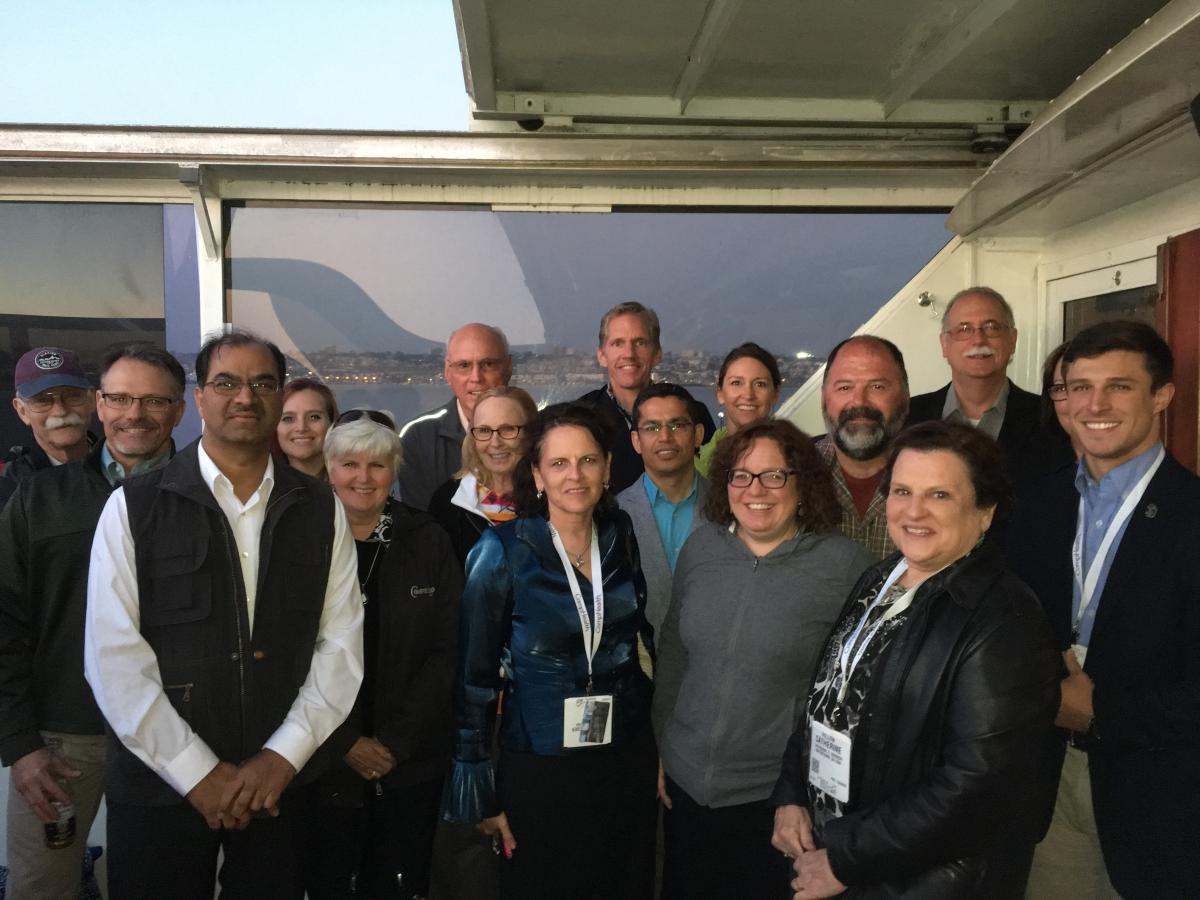 SD Physicians enjoyed a cruise of the bay during the San Diego meeting.
At the ACP convocation ceremony, our latest Masters – Dr. David Sandvik and Dr. Phil Hoffsten – were honored on the national stage. We also welcomed new Fellows – Dr. Steven Feeney and Dr. Roxana Lupu. Plan ahead to attend IM 2018 to be held in New Orleans, April 19-21.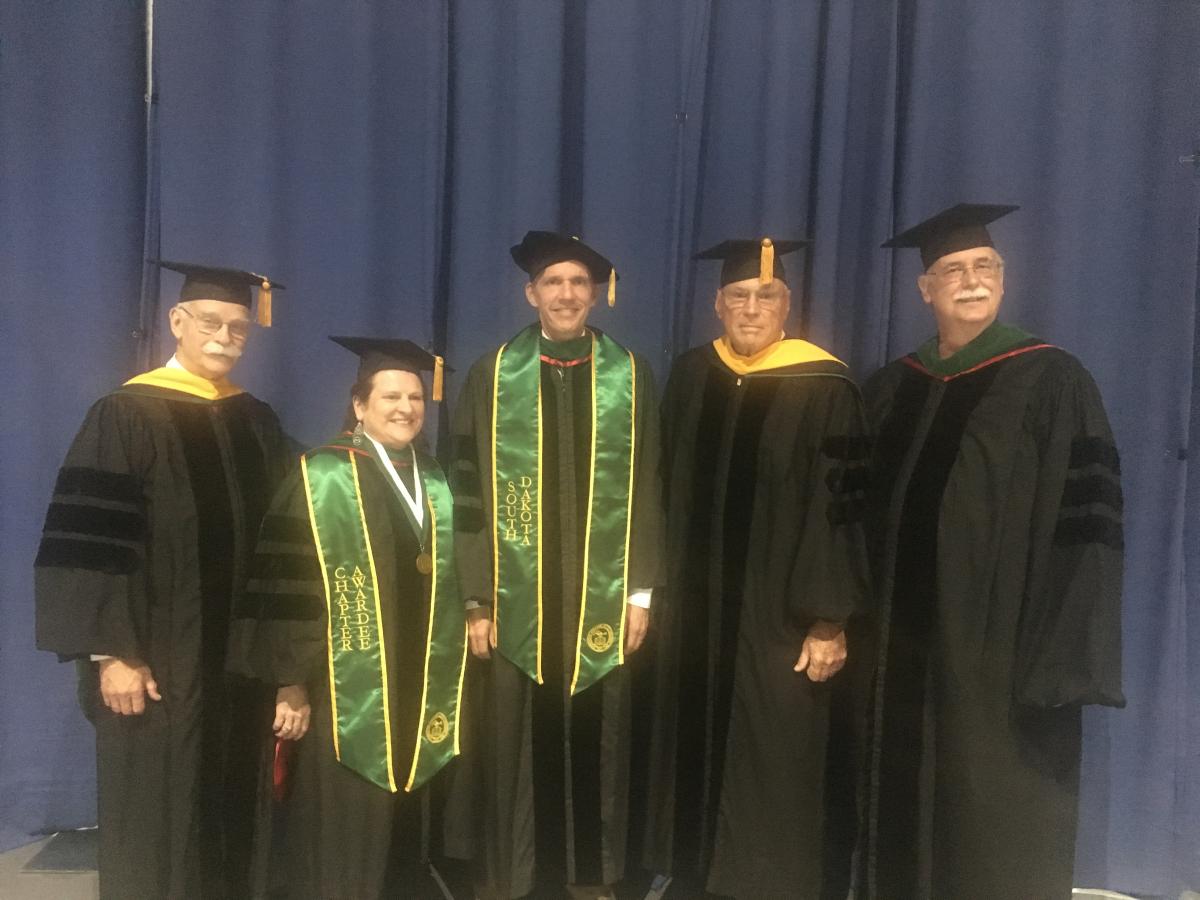 Convocation 2017, L-R: Drs. David Sandvik, Cathy Gerrish, Matt Bien, Phil Hoffsten and Steven Feeney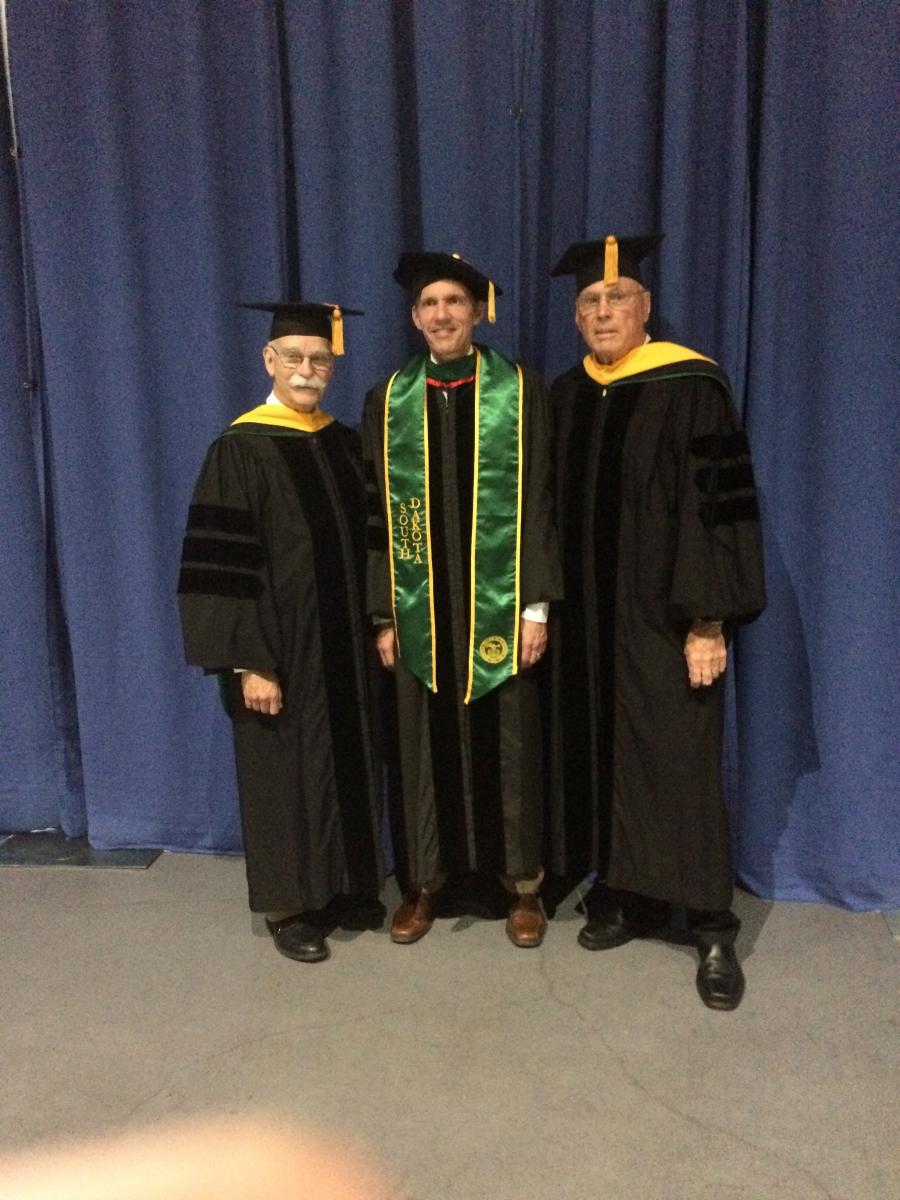 New Masters David Sandvik and Phil Hoffsten with Governor Matt Bien
At Leadership Day in May, our South Dakota contingent met face-to-face with South Dakota legislators and staff. See Dr. Allison's report for all the details. You may have noticed a story on Leadership Day in a recent issue of ACP Internist, featuring ACP advocacy efforts including a photo of our meeting with Senator Thune.
In closing, I invite each of you to attend the SD ACP meeting this fall in Brookings. We have a great lineup of speakers and topics. The full program, registration link, and all other info can be found below. I look forward to seeing you there! In the meantime, please contact me with any suggestions, questions, concerns, or simply good news to share about our chapter and profession.
---
2017 SD ACP Annual Meeting Info – Top 5 Reasons Not to Procrastinate
– Kris Rahm
Hello SD ACP Member!
Even though our annual scientific meeting is 35 days away, here are some reasons you shouldn't procrastinate...but should register TODAY:
On August 15, hotel rooms being held under SD ACP will be released. If you're going to reserve a hotel room anyway, you might as well register for the meeting now and check both things off your "to do list". That always feels good.
If you don't register by September 1st, you'll be charged a late fee. Who doesn't love getting something at a lower price.
If you don't attend, you'll have to listen to your colleagues talk about what a great time they had, how much they learned about current hot topics, and how engaging the speakers were. Jealousy is not pretty.
You won't be able to get 10.5 CME and MOC hours to fulfill those pesky requirements from your employer. This is that whole two birds/one stone thing.
And finally, you won't be able to network with your ACP family/peers….perhaps the ONLY people in your life who truly understand what you are going through and can laugh, or cry, with you. Everyone needs a support group! In addition, I am so looking forward to seeing each and every one of you there. Please don't disappoint me.
Brochure and registration form can be found at this handy dandy link.
---
½ Price Registration for You and Your Non-Member Colleague
– Kris Rahm
In our effort to continue to recruit colleagues to be a part of ACP, we are offering 1/2 price registration to ACP members that bring a nonmember! This is an offer you can't pass up!!
This offers non-members an opportunity to see the value of ACP in their professional career and in their practice. If you are interested in taking advantage of this offer, please contact Kris Rahm prior to registration in order to provide her the name of the non-member, so each of you can be provided with a coupon code to register.
---
Early Career Physicians
– Cassie Hajek, MD
Due to limited response, we have chosen to cancel the Early Career Physicians tailgate party the Saturday after the annual meeting.
Instead, we plan to gather informally at the meeting to discuss other ways to engage our early career physicians. If you have ideas of activities or events that could help us to build this community, please email me.
We would love to hear from you!
---
Sanford School of Medicine Student Wins National Poster Competition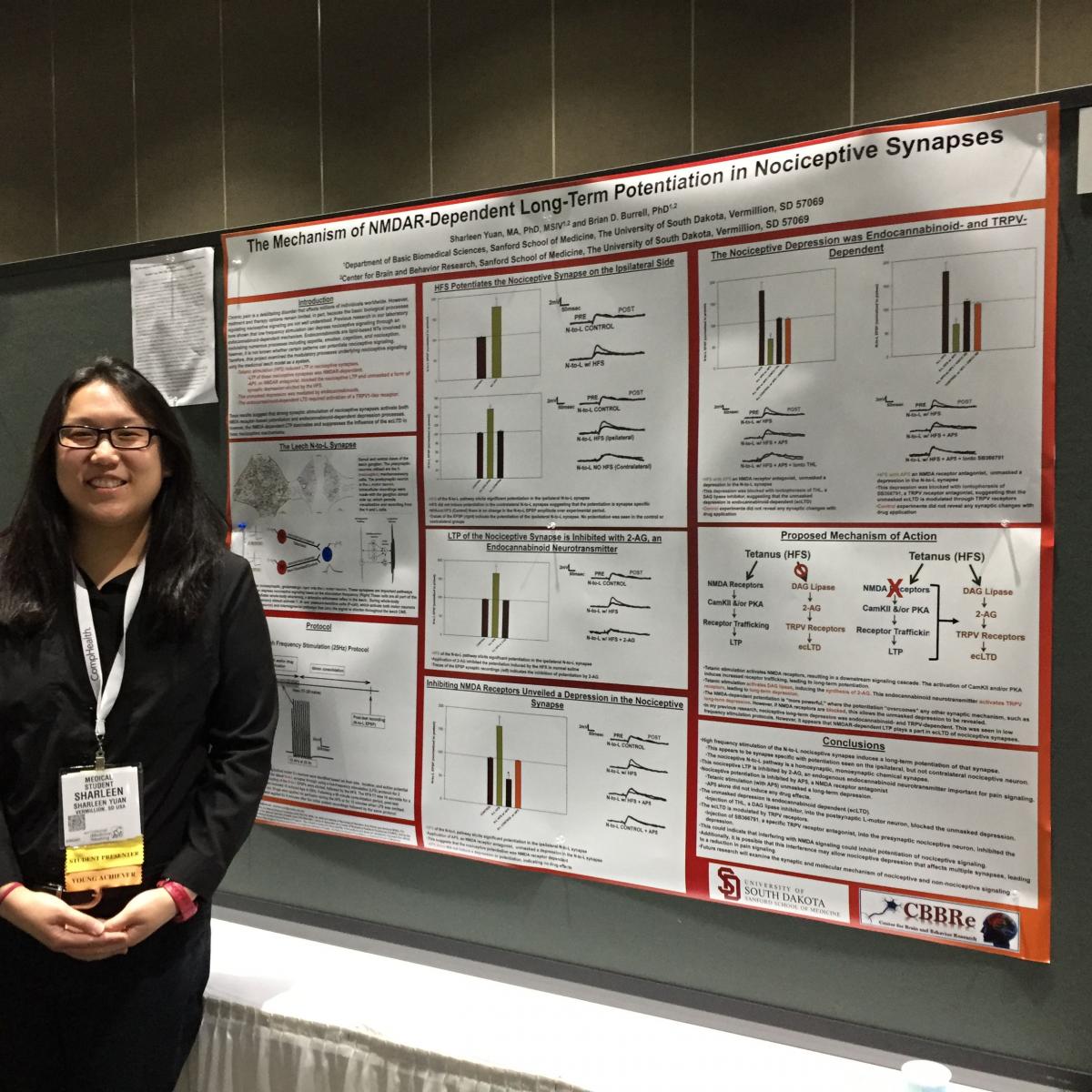 After winning the SD Poster competition last fall, Sharleen Yuan was invited to present her poster at the ACP Meeting in San Diego this past spring. Her project titled "The Mechanisms of NMDAR-Dependent Long-Term Potentiation in Nociceptive Synapses" explores pain pathways that might serve as alternatives to those affected by traditional pain medications. She was one of five winners, selected from among hundreds of entries. Congratulations Sharleen!
---
SD ACP Chapter Receives Two National Awards
John Tooker Evergreen Award
The South Dakota, Kansas and Nebraska chapters recently won the John Tooker Evergreen Award for Multi-State Strategic Planning. The John Tooker Evergreen Awards Program provides visibility and recognition to those chapters that have been successful in implementing programs that increase membership, improve communication, increase member involvement, enhance diversity, foster careers in internal medicine, and improve management of the chapter.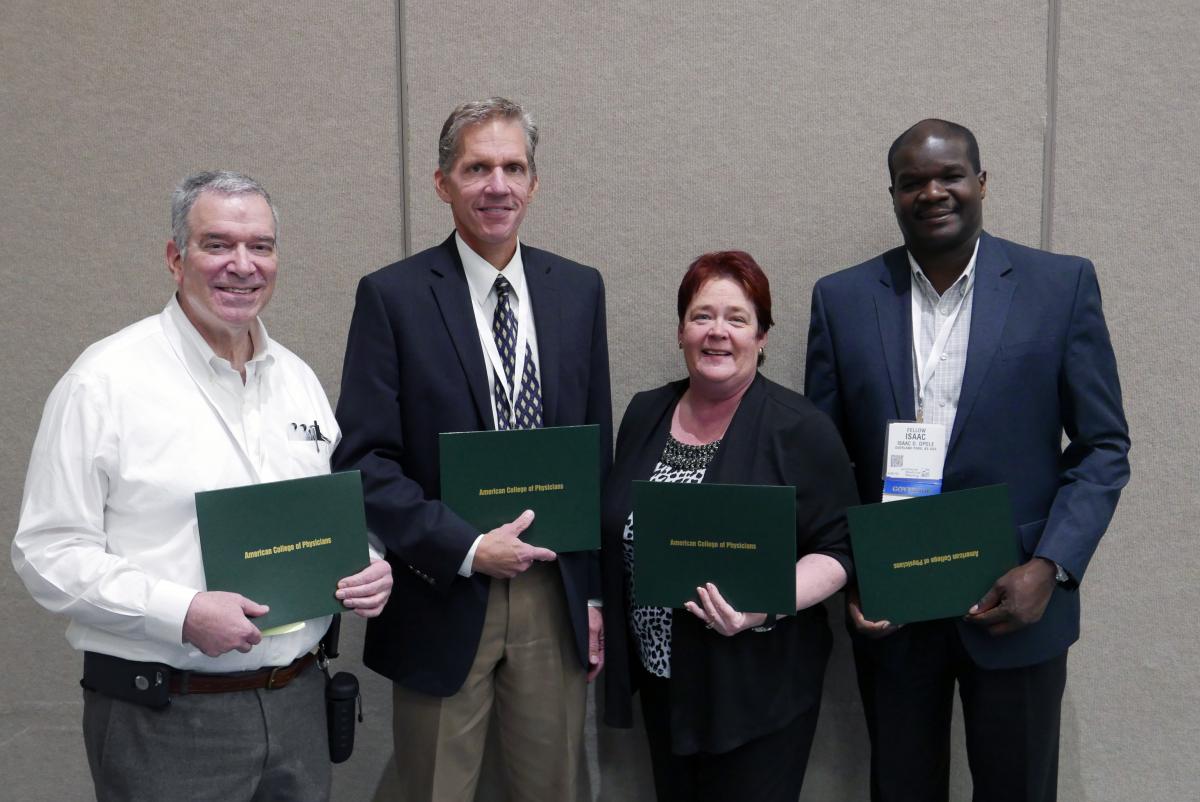 L-R: Marvin Bittner, Nebraska Governor; Matt Bien, South Dakota Governor; Kris Rahm, Executive Director;
and Isaac Opole, Kansas Governor
Chapter Development Award for "Funding the Future"
SD ACP was recently awarded $2,000 for our "Funding the Future" program, which will help medical students travel to our chapter meeting to present their abstracts at our poster competition. The Chapter Development Fund (CDF) supports local activities that increase member participation and have a direct impact on the growth and development of the chapter and the College.
---
Health & Public Policy
– Rob Allison, MD FACP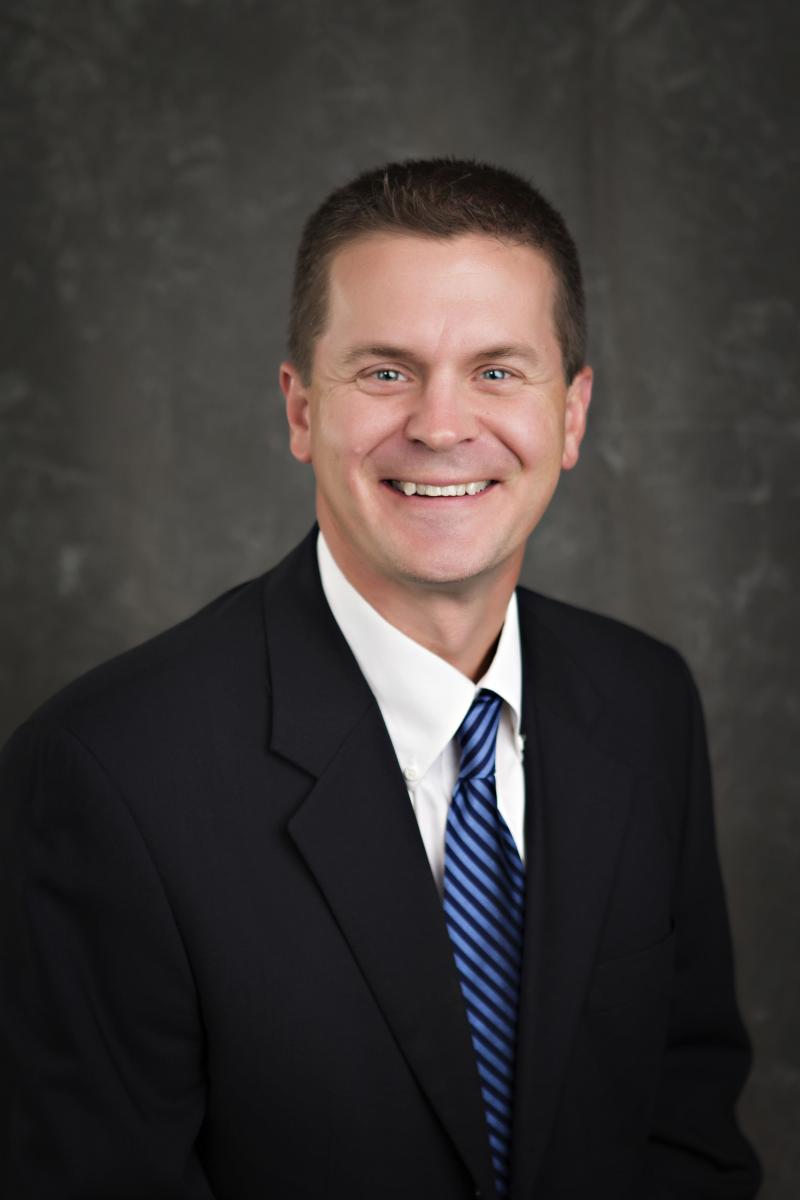 To state that there has been no advocacy or policy excitement in Washington, DC would be a massive understatement to say the least. On May 24, 2017 our South Dakota Advocacy team, lead by Governor Dr. Matt Bien, third year medical student Samuel Jensen, and Health and Public Policy Chair Dr. Rob Allison, visited our Senators and Representatives to share the ACP policy agenda topics. Most importantly the group gave its own twist on how these issues were affecting the people of South Dakota and the physicians who care for them. Our legislative visit was even documented in the July/August 2017 ACP Internist (Vol 37. No 7).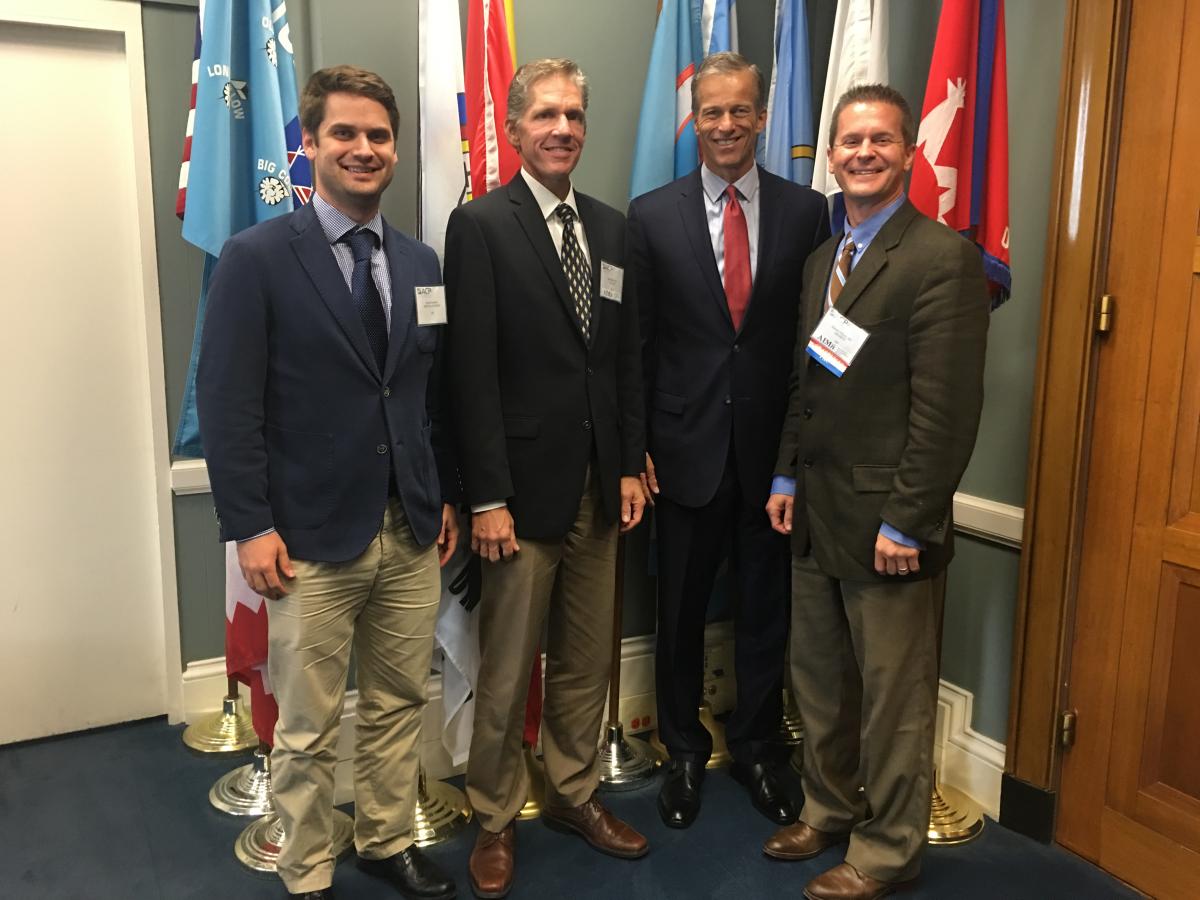 SD delegation, L-R: Medical Student Samuel Jensen; Governor Matt Bien; Senator John Thune;
and Health & Public Policy Chair Rob Allison.
At that time, the ACA was in flux. Plans from the Republican Party and President Trump were not yet public, but the ACP knew a dismantling of Obamacare would be a significant part of the plan. Bob Doherty, Senior Vice President of the ACP Government Affairs and Public Policy was already reaffirming College policy and preparing our network of advocates for the fight to come.
Over the next several months there would be two major attempts, the (AHCA) American Health Care Act and the (BCRA) Better Care Reconciliation Act, to remove the ACA. Both times the votes were close but no majority could be mustered to send millions of people into an era of no insurance or biblical premiums. There is still a lot of work to be done and a high degree of vigilance and "re-education" will still be needed in Washington DC.
But there were other things to talk about in DC and our letters back to our Representatives highlighted key issues.
We discussed ways to reduce unnecessary administrative task burdens on physicians and patients. We pointed out the ACP policy paper "Putting Patients First by Reducing Administrative Tasks in Health Care" and suggested Congress use it as a guide for a multi-agency task force to address this issue.
We asked for a fix on the existing 20-year-old E/M documentation guidelines to allow physicians to practice medicine and work with patients instead of continuing to be coders and transcribers for health care systems for payment.
We described the typical physician's day and pleaded to remove 50% of the administrative coding and quality measure documentation that provides less access to patients and promotes physician burnout, causing physicians to retire early because they no longer see patients and actually practice medicine.
We appreciated the leadership Sen. Thune brought in cosponsoring S. 870 "Improving the Care of Patients with Chronic Disease" and were hopeful Sen. Rounds and Rep. Noem would see the value in keeping patients with chronic disease out of the hospital, thereby reducing costs, and allowing patients to stay in their homes.
We advocated for removal of the $8 beneficiary copay as a barrier to broadening enrollment in coordinated care and care management teams. We also asked for improvement in CCM codes for the more complex and time-consuming patients that we care for every day.
We encouraged Congress to support essential funding for physician workforce programs, medical research, and public health initiatives. Most important for physicians and the health structure of primary care in rural South Dakota was to fund the Primary Care and Training Enhancement (PCTE) program to encourage physicians to stay in primary care.
We asked Congress to continue to fund the National Health Service Corp (NHSC), which provides loan forgiveness and scholarships for primary care physicians. And finally give physicians the tools to practice high quality medicine with invaluable resources such as the CDC and the NIH thru continued funding via appropriations.
We stressed the importance of expanding Graduate Medical Education (GME) slots and how it needs to become THE priority issue for South Dakota physician workforce production. We urged both our Senators and Representative to develop policy and sign on to H.R. 2267 to add 3000 physicians to the US physician force each year for 5 years. (FACT: We are locked into 1996 residency slot limits due to Medicare funding. 54% of internal medicine residents wanted to go into primary care in 1998. Now that number is 18%!) We need to innovate thru a public and private payment method to create more residency slots requiring both health systems and health insurers that benefit from a strong physician workforce to pay for the creation of the workforce.
We advocated against rising prescription drug costs that are making patients choose which chronic illness they want to treat, or not treat. We encouraged Congress to support S. 934 to allow an open honest discussion into profits and to help us ensure access to essential medications. And finally, we requested support of S. 974 and HR 2212 which would improve patient access to alternative low-cost prescription drugs and biologicals.
We addressed the opioid crisis and the need for improved physician engagement with patients and the better use of evidence and prescription drug monitoring programs. We asked for the tools to help our patients. We asked our representatives to fully fund the Comprehensive Addiction and Recovery Act (CARA) for FY 2018 and appropriate additional funds for FY 2018 as called for under the 21st Century Cures Act.
And finally, we discussed malpractice concerns. H.R. 1565 offers safe harbor for physicians who practice evidence based medicine and are listed in a malpractice suit. It also creates a 3-person panel of qualified medical experts in clinical practice to review cases prior to the expensive discovery phase of a case. H.R. 1215 has been approved by House Judiciary Committee and is awaiting consideration in the House. It sets a federal limit on the amount of non-economic damages at $250,000 and would enact a "fair share rule" that specifies that each party shall be liable for that party's share of damages only and not for the share of any other person. It would also limit contingency fees charged by attorneys benefiting patients.
We appreciate our South Dakota's ACP Chapter support in our Advocacy efforts. Although we have few legislators, South Dakota continues to have a huge impact on health care policy.
Finally, I would like to send a personal THANK YOU to Kris Rahm and Matt Bien and our team of Gladiators who made phone calls to their district legislators during the 2017 South Dakota State Legislative Session. We worked for 2 weeks in coordination with the South Dakota State Medical Association and the South Dakota Academy of Family Physicians to give a unified voice on what quality care should be for the independent practice of nurse practitioners. Although we ultimately were not successful in convincing the State Legislators that a "Physician led team" is the preferred method for coordinated quality care, we did show our strong commitment to the patients of South Dakota and will continue to work in a strong advocacy relationship with these groups in years to come.
---
"Young People Run Washington, DC" - Leadership Day Through the Eyes of a Medical Student
– Sam Jensen
The first sentence that I heard during American College of Physicians Leadership Day 2017. was "young people run Washington D.C." When I heard this, I thought it was some gimmick that ACP spokespeople used to generate interest in the young medical professionals in healthcare policy and government. As the day wore on, we had many great sessions discussing healthcare policy, the continually growing burden of the EMR, the opioid epidemic, and expansion of graduate medical education. Many great speakers got up on the stage and gave wonderful speeches arming the ACP representatives with information and statistics to impress each senator and representative. We were then given the opportunity to discuss the (at the time) newly proposed house healthcare bill.
Later, on the stage were representatives from many states. These were not the elected public officials, rather, they were the young aides of the public officials. These aides were certainly around my age, which for those wondering, is 26 years old. These were the people that were sent to listen to concerned doctors. These were the people that would ultimately influence his/her senator or representative. I could not help but think back to the quote that I heard at the start of the day; "young people run Washington D.C." It started to set in at this moment that I had a great opportunity to connect with the young aides of South Dakota. I had the opportunity to offer the "young person's" perspective on healthcare. The opportunity to make a larger impact than I had anticipated prior to packing my suitcase for D.C.
During that evening, I did my best to brush up on some of the topics that Dr. Bien, Dr. Allison, and I found important to physicians and patients of South Dakota. After an early morning run through many of the monuments and memorials, we were ready to speak to our representatives. We were able to meet with Senator Thune and the young aides for Senator Rounds and Representative Noem. I was expecting each to just go through the motions and make us feel like we were being listened to during each meeting. However, I felt like each meeting we had resulted in some great discussions. I felt like we made connections. We stressed the importance of protecting patients who have been granted the opportunity to have healthcare under the Affordable Care Act. I made it a priority to discuss expansion of graduate medical education. I left feeling like a difference would be made. I left feeling that we convinced the young aides of South Dakota to make the changes in healthcare that would benefit all people in the United States.
Fast forward two months and little change has been made. In fact, some really woeful healthcare bills have been proposed by the Senate. The one solace I will take from these meetings is that it hopefully made our representatives stop and think that if the leaders in healthcare are worried about this or that, maybe we, as leaders in the country, should listen to their concerns. It made me realize that, although the young people that run Washington may not have as much clout as I thought, it takes young people like myself and my fellow classmates to continue to push towards patient-first healthcare. It takes young medical students and young medical professionals to advocate for their colleagues and, most importantly, to advocate for their patients. If we do not do this, then, ultimately, our patients will suffer. It made me realize that young people are going to run healthcare someday and if we do not become involved in policy, then someone else will gladly make the changes. So, it is up to us, as young people in medicine, with the help of our mentors, to make the changes that will benefit our patients.
---
You Can Attend Leadership Day in May 2018
If you are looking for a chance to influence policy and speak directly to our state's senators and representative, then Leadership Day is just for you! There are many benefits to attending this two-day Washington, DC, event:
Updates and orientation on the latest ACP legislative priorities
Training on advocacy skills
Networking with SD colleagues, internists from across the nation, and ACP leadership
Contact Kris Rahm for more information and join us in DC in 2018.
---
But, I'm not Getting any ACP Emails
– Kris Rahm
As our fall meeting is fast approaching, I am receiving many phone calls and emails saying "I know our meeting is coming up soon, but I haven't received any information about it". Trust me…regular emails...and reminders…are continually being sent. The most likely reason you aren't seeing them is that you are using a clinic, hospital, or academic email address, and the mass emails are being routed to your spam/junk folders or blocked.
There are two solutions to this dilemma. Approach your organization's IT department and ask them to "white-list" ACP, and/or consider using a personal email address for ACP business. If you choose to change your email, please contact ACP Customer Service at 215-351-2600.
---
Mark Your Calendar
September 14, 2017 (9:00 am) - Council Meeting Swiftel Center, Brookings, SD
September 14-15, 2017 - Annual Scientific Meeting Swiftel Center, Brookings, SD
April 19-21, 2018 - National ACP Meeting New Orleans, LA
September 12-14, 2018 - Annual Scientific Meeting Deadwood, SD
September 13-15, 2019 - Regional Meeting Deadwood, SD
---
New Members
Naji Alhasnawi, MD
Jamal M. Dodin, MD
Maheedhar Gedela, MBBS
Blake Heinz, DO
Aiham H. Jbeli, MD
Mary B. Krance, MD
Ayodele O. Ogunremi, MD
Muhammad Omar, MD
Kashif Shaikh, MBBS
Kevin M. Simonelic, MD
John Austin Simonson
Srividya Srinivasan, MD
---
New Fellows
Muslim Atiq, MD, FACP
Larry R. Burris, DO, FACP
Steven P. Feeney, MD, FACP
Jorge A. Gilbert, MD, FACP
Nnamdi Arinze Nwafo, MD, FACP