You are here
South Dakota Governor's Newsletter August 2016
South Dakota Governor's Newsletter August 2016

---
---

Matt Bien, MD, FACP, FAAP, ACP Governor
---
From the Governor – Matt N. Bien
Dear ACP Colleagues,
I hope this newsletter finds you enjoying a truly beautiful South Dakota summer. As you will see below, our chapter has been active the past few months. Details can be found in the various sections, but I do want to share a few of the highlights.
With spring came our national scientific meeting, this year held in Washington, D.C. For those who attended, it provided a multitude of opportunities to learn from experts in the field, practice new skills, and network with members from across the country. You will want to mark your calendars for IM 2017 to be held in San Diego, March 30 to April 1.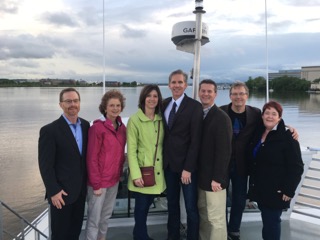 Our newest Fellow, Basantha Pathak of Rapid City, was honored at the meeting's convocation ceremony. In addition, South Dakota was well-represented in poster competitions by IM resident Sean McGrann and SSOM student Daniel Parrott. Congratulations to all of you!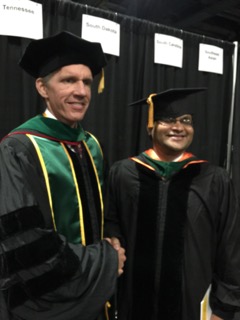 Washington D.C. offered the perfect opportunity to combine Leadership Day activities and the scientific meeting into the same week. Our contingent met face-to-face with legislators and their staff to advocate on behalf of South Dakota and the ACP. See Rob Allison's message below for all of the details.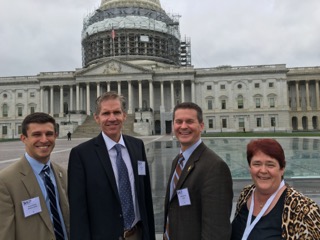 Recently some of the great leaders and mentors in our chapter have announced their retirement. With such transitions, I am reminded of the vital role played by a vibrant and active membership. Over the next year, I would challenge each of you to become more involved in the SD ACP. You are what makes our organization great.
On that note, I invite each of you to attend the annual South Dakota ACP Meeting in Rapid City this September. Ask a colleague to join you or bring the whole family to enjoy the Black Hills in early fall. As always, please contact me with any suggestions, questions, concerns, or simply good news to share about our chapter or profession.
---
Health and Public Policy – Robert L. Allison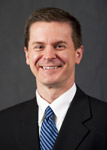 Washington DC was very different this year after the repeal of the SGR (Sustainable Growth Rate). For the first time since 1997 the ACP was no longer battling Congress to repeal the flawed payment system. Energy was high at Leadership Day as the meeting was also the opener for IM 2016. Current Governor Matt Bien, three time past Governor Rick Holm, and student Stephen Bollinger joined me, and Executive Director Kris Rahm, on our visits with Congressional Staff on May 4th. Unfortunately Senator Mike Rounds, Senator John Thune and Representative Kristi Noem were out of office during our visits but we had excellent visits with their legislative aides and staff.

Multiple topics were introduced at the 2016 ACP Leadership day. Senators Thune's position on the Senate Finance Committee proved valuable. His committee was charged with working to improve chronic care management for Medicare beneficiaries and for expanding telemedicine in rural states. We met with his staff and gave our support for innovations like E-stroke, in order to improve the quality of care for all patients and to bring additional expert care to physicians on the frontier. Upon meeting with Representative Noem's staff, we asked her to create similar legislation on the House side.
We requested support from both Senators Thune and Rounds to influence the Senate in support of the HELP (Health Education Labor and Pensions) committee's work on comprehensive health IT reforms (S. 2511) and to cosponsor the CONNECT for Health Act (S. 2484) to further improve telemedicine. Interoperability and usability with the upcoming demands of MACRA (Medicare Access and Chip Reauthorization Act) will be critical fixes for physicians to meet the new requirements. Meaningful use has become "un-meaningful". We urged Representative Noem to bring physicians to the table to redesign this program to improve quality care for the federal tax dollars spent on health care. We asked her to co-sponsor FLEX-IT 2 ACT (HR. 3309) as a companion bill to S. 2522 to help develop national EMR interoperability, remove unfunded mandates and evolve MACRA into a better payment system.
Mental health became a priority issue this year. The ACP recognizes the urgent problems in the front line care of behavioral health in primary care clinics and the critical need for resources. We encouraged our Legislators to influence the HELP committee in S. 2680 (The Mental Health Reform Act) to fund critical programs as mental health integration into primary care settings can reduce barriers associated with such disorders. Resources are needed in the form of funding grants and programs to better integrate behavioral health into the primary care setting. We thanked Representative Noem for her sponsorship of HR. 2646.
Opioid use has become a major flashpoint in Washington DC. We thanked our Senators Thune and Rounds for both voting YES on S. 524, the Comprehensive Addiction and Recovery Act (CARA) and encouraged further reforms in opioid management. We also requested they consider other ACP supported legislation such as S. 480 and S. 2256. On the House side we asked for support and cosponsoring of HR. 953 as a companion to the Senate bill. As reforms in opioid management evolve further, we asked Representative Noem to consider other ACP supported legislation such as HR. 2463, HR. 4586, HR. 3680, and HR. 3691.
The battle over the cost of prescription drugs continues to rage. 50% of prescriptions won't be filled when a patient leaves the doctor's office for various reasons. We asked our legislators help in removing the "cost" of these needed medications as a barrier of care.
And finally we asked both the House and the Senate to fix GME funding. Medical students who have spent years in training and hundreds of thousands of dollars deserve the commitment by the national government to finish their training. We asked that bold legislation be created to ensure the next generation of physicians and to develop legislation to expand the number of physicians in the workforce. Without physician leadership, the future of medicine will be led by a larger number of advance practitioners without physician led support.
I look forward to seeing everyone at our Annual State ACP Meeting Sept 14-16 in Rapid City.
Update: Congress has now recessed for the summer but, before leaving, it delivered a major legislative "win" on one of ACP's key advocacy priorities. The Comprehensive Addiction and Recovery Act (S.524), also known as CARA, passed both chambers by a resounding majority, and on a bipartisan basis, and the President signed it into law on July 22nd.
---
Leadership Day – Stephen Bollinger
Fellow Members of the ACP,
As I begin my third year, I would just like to thank you all for allowing me to serve as a student representative for the South Dakota ACP. The experience has been amazing for me thus far, and I would like to provide you all with some highlights of my time working with the ACP. We are making efforts on the state and national level to promote internal medicine and better serve the needs of our physicians and patients alike.
In May, we traveled to Washington D.C. for the ACP Leadership Day and National Internal Medicine Meeting. We met with physicians and students from across the nation to advocate for topics including chronic care management, electronic medical technology, and opioid abuse. We spoke to staff members from the offices of Senator Thune, Senator Rounds, and Representative Noem to address our concerns and gain some insight into the efforts being made on a state and national level to address the rapidly evolving healthcare complexities that physicians deal with each day. We had great conversations and were very thankful for the opportunity to present issues important to the physicians and patients here in South Dakota.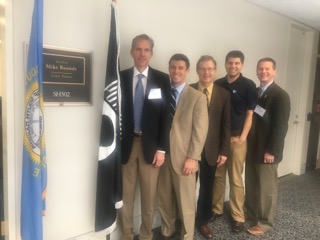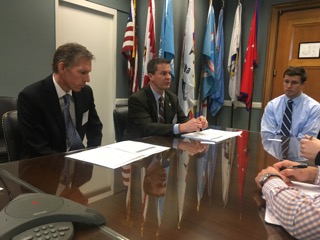 As a member of the ACP Council of Student Members, I met with leadership within the ACP to discuss policy issues that are affecting medical students. We addressed concerns about students being driven away from primary care fields and the growing need for students to pursue careers focused on primary care. We also discussed recent efforts to gain more transparency from the USMLE in regards to the USMLE Step 2 CS examination. Most importantly we discussed the mechanisms for graduate medical education funding and how this affects internal medicine residencies. We are currently seeking ways to engage more students around the nation to explore the unique experiences and opportunities that internal medicine has to offer them.
On the state level, we have been working with faculty and administration at USD-SSOM to increase opportunities for students to explore internal medicine at an early stage in medical school. We are finding ways to build a sustainable model for medical student involvement with internal medicine physicians, so that they can learn the intricacies of internal medicine as they proceed through their medical education. We will continue to work with these individuals to facilitate working relationships between students and the physicians we have here in South Dakota. If you are interested in working with students, I encourage you to speak with our ACP representatives or faculty at USD to find ways to do this.
On August 1st, I will be in Philadelphia for the Council of Student Members National Meeting. We will be discussing student issues and receive assignments to individual committees within the ACP. I look forward to the continued opportunities and learning experiences through the ACP as I continue my education at USD. Thank you for your continued commitment to the ACP and the field of internal medicine.
---
ACP Student Representative Travels to Guatemala
Sam Jensen is one of two SSOM representatives for the SD ACP. He had an amazing experience in Guatemala this summer, and he hopes to continue this service opportunity on an annual basis. If you have an interest in serving as student mentor and supervising physician on future trips, please contact him at Samuel.Jensen@coyotes.usd.edu .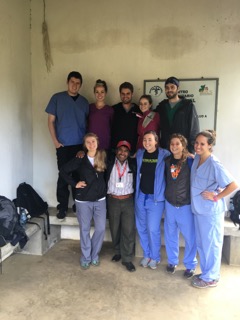 This past June, eight of us set out to a town on the shores of Lake Atitlan in Guatemala called San Lucas Toliman. We had recently completed our first year of medical school and were ready to use our newly acquired skills to offer much needed healthcare to the people of San Lucas, and the surrounding area. With the help of two fantastic family practice specialists, Drs. Terry Graber and Nathan Loewen, we ventured out to set up student run, pop-up clinics called salons in the communities surrounding San Lucas.
During our ten days in San Lucas, we were able to see nearly 200 patients. Each patient received medical attention, medications, and advice on how to avoid future health concerns such as obtaining clean drinking water and getting balanced nutrition. As student physicians, we were able to grow in clinical skills, knowledge, and application, but we especially were able to add a new dimension of cultural competency to our repertoire. It is safe to say that all of us went outside our normal comfort zones. We left the cozy and familiar confines of Lee Medical Building in Vermillion and entered into an unknown world. Not only was Guatemala a foreign place, but also being in charge of a caring for a patient was foreign in and of itself. We were pushed to new levels in our education and in our personal development. Although each patient encounter offered a new challenge or thought-provoking issue, we all came away from each day in the clinic reminded why we chose this path to become physicians. The experience is one that will stick in our minds forever as we continue on this journey of service.
---
New Chairs Join the Council
As we announce two of our newest committee chairs, I would like to thank Cathy Leadabrand (past-chair of the Membership Committee) and Michael Pietila (past-chair of Early Career Physicians) for years of leadership and service to the chapter. Our continued growth and diversity reflect hard work by them and their respective committees.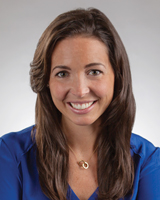 Cassie Hajek – new Chair of the Early Career Physicians – She is a Sioux Falls, SD native. After graduating from the University of South Dakota Sanford School of Medicine and completing Internal Medicine residency at Montefiore Medical Center in Bronx NY, she practiced outpatient internal medicine for three years prior to taking a leave of absence in 2014 from her practice at Sanford Adult Medicine in Sioux Falls, SD to pursue a medical genetics fellowship at the UCLA Intercampus Medical Genetics Program. She returned to Sanford Imagenetics as an adult geneticist in the summer of 2016. In her spare time, she enjoys spending time with her husband and 18-month-old son, Jack, doing just about anything.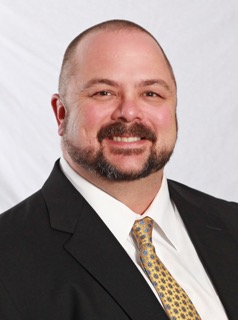 David Kovaleski – new Chair of Membership Committee – He has been married to his wife, Denita, of almost 31 years and has three kids: John, Luke, and Abby. He went to medical school at USD School of Medicine, finished internal medicine residency at USD in Sioux Falls, SD, a nephrology fellowship at Medical College of Virginia, and critical care fellowship at the University of Nebraska Medical Center in Omaha NE. He is currently an associate clinical professor and the Division Chief of Critical Care at the USD Sanford School of Medicine. He works as an intensivist at Regional Health in Rapid City SD and is also the respiratory care Medical Director. He sits on many local and national committees, speaks at many different functions, and is a Fellow in the American College of Physicians, American College of Chest Physicians, and the American Society of Nephrology. In what little spare time he has, he participates in whatever his family is involved in at the time, rides his Harley and is very active in photography.
---
Call for Spring 2017 BOG Resolutions
Are you concerned about a practice or clinical issue or have an idea you'd like to suggest? If so, you might consider submitting a resolution to your Governor or chapter council.
Initiating a resolution provides ACP members an opportunity to focus attention at the ACP national level on a particular issue or topic that concerns them. Participating in the Board of Governors resolutions process provides the ACP grassroots member a voice and allows you to shape College policy that impacts the practice of internal medicine.
Members must submit resolutions to their Governor and/or chapter council. A resolution becomes a resolution of the chapter once the chapter council approves it. If effecting change interests you, the deadline for submitting new resolutions to be heard at the Spring 2017 Board of Governors Meeting is September 28, 2016.
Share your good idea with us. Draft a resolution.
---
Holm inducted into South Dakota Hall of Fame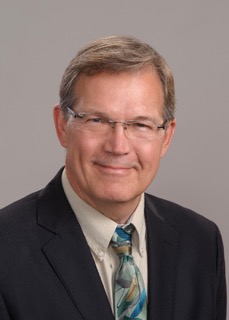 Former South Dakota ACP Governor, Richard Holm, will be among the latest recipients of this honor. Congratulations Dr. Holm! Below is an excerpt from his induction bio:
Dr. Richard P. Holm of Brookings is the South Dakota voice of healthcare. For 25 years, his vision has helped countless medical professionals provide accurate medical information to the public; especially to people with limited access to healthcare professionals. In addition to his medical practice, Dr. Holm is an established expert in public communication and the myriad of topics surrounding healthcare.
---
From the Department of Internal Medicine

Russ Wilke joined the Sanford School of Medicine as their new Chair of Internal Medicine on January 1, 2016. Originally from Milwaukee, Wisconsin, Russ has practiced general internal medicine for over 2 decades. For most of that time, he also ran an NIH-funded genetic research program in the area of adverse drug reactions. Previously a tenured faculty member at Vanderbilt University, he moved his practice to Sanford Health in Fargo, North Dakota, in 2013, where he was also part of the Imagenetics team (internal medicine and genetics). In 2016, he accepted the position of Chair of Internal Medicine at the USD Sanford School of Medicine in Sioux Falls. As an internist, he is familiar with the challenges faced daily by primary care providers (e.g., a rapidly changing informatics landscape). Over the past decade, Russ has been a thoughtful conservative voice as electronic medical records move toward using genetic tests to guide prescribing.
The educational and academic impact of USD continues to expand rapidly. Eric Larson's acceptance of the position of Chief of Ambulatory Internal Medicine at the Sanford School of Medicine will further galvanize primary care providers across the state. Cassie Hajek is returning to Sioux Falls, after having finished a medical genetics fellowship at UCLA. She will have dual board certification, in both internal medicine and medical genetics, and she will lead a new Division of Genetic Medicine within the Department of Internal Medicine at USD. Joe Fanciullo and Jennifer Hsu continue to grow the internal medicine residency program at USD, and Adam Stys is exploring the development of an interventional cardiology fellowship to expand the general cardiology fellowship already in place.
All members of the USD Department of Internal Medicine would like to extend a word of thanks to Robert Talley, who retired from his position as a key faculty member in our residency training program after having been a leader in medical education for several decades. After retiring from his position as Dean of the medical school, he continued his passion for medical education serving as the Internal Medicine Residency Program Director from 2004-2008, and Associate Program Director from 2008-2016. Bob provided leadership, expertise in education, mentoring for residents and faculty, and friendship. His contributions to the program will be greatly missed. We wish him well in retirement.
---
Congratulations to our Newest South Dakota Fellows
Basantha Pathak – Rapid City
Eloise Schrag - Freeman
Dan Megard – Yankton
---
Welcome to our Newest Members
Clarissa Barnes, Pierre
Sindhu Bhat, Rapid City
Ayham Deeb, Sioux Falls
Mona Elsayed, Rapid City
Kelly Evans, Brookings
Magdalene Fiddler, Sioux Falls
Therese Fermo Gonzalez, Sioux Falls
John Kinross-Wright, Sioux Falls
Sonja Labrie, Rapid City
Sean McGrann, Sioux Falls
Ukamaka Nwadibia, Sioux Falls
Anish Patel, Sioux Falls
Kalyan Potu, Sioux Falls
Bhaskar Purushottam, Rapid City
Jennifer Williamson, Brookings
---
Important Dates – Mark your Calendars
September 14 Fall Council Meeting Rapid City, SD
September 14-16 Annual Scientific Meeting Rapid City, SD
March 30-April 1 IM 2017 San Diego, CA
Annual Scientific Chapter Meeting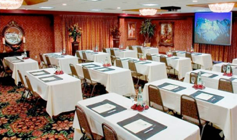 September 14-16, 2016
Meeting Site:
Grand Gateway Hotel
1721 N. LaCrosse St.
Rapid City, SD
Reservations: 605-342-8853
Rooms Released August 14, 2016
Meeting Brochure & Registration:
https://www.acponline.org/node/293458
---
Contact Us
Matt N. Bien, MD, FACP
SD Chapter Governor
Email: mbien@brookings.net
Kris Rahm
SD Chapter Executive Director
(605) 339-9804 - office
605) 321-1466 - cell
(605) 271-9227 - fax
Email: krisrahm@me.com
Laurie Braun
SD Chapter Administrative Assistant
605-331-6995
E-mail: lauriejbraun@me.com