You are here
GOVERNOR'S NEWSLETTERFebruary 2016
GOVERNOR'S NEWSLETTERFebruary 2016

---
---
From the Governor

ACP Colleagues,
Greetings and Happy New Year! The chapter's first newsletter for 2016 has much to share. While this past year has provided many reasons for reflection and celebration, the year ahead promises to be equally exciting.
Last September we joined with Nebraska in what proved to be an enjoyable and informative scientific meeting in Omaha. With too many highlights to mention here, I simply wish to thank our planning committee for all of their hard work, extend a warm congratulations to our award recipients (see section below), and invite each of you to Rapid City for our next state meeting September 14-16, 2016.
As we look to the year ahead, please contact me with any suggestions, questions, concerns, or simply good news to share about our chapter or profession. I recently sent you a survey regarding opportunities to become more involved in the South Dakota ACP. I look forward to hearing from you.
---
South Dakota Scientific Meeting - September 14-16, 2016 - Rapid City, SD
Our planning committee has been working diligently to provide a quality CME annual meeting this year. And, new in 2016, our entire meeting can now be used as MOC points for recertification. A detailed brochure will be on our chapter website after April 1st, but here are some highlights:
Bedside ultrasound overview and hands-on workshop
Speed Mentoring Breakfast for Early Career Physicians
Darilyn Moyer, ACP Regent and President-Elect, will present "High Value/Cost Conscious Care" in addition to an ACP College update. Bob Doherty, SVP of Governmental Affairs and Public Policy, will provide a Washington advocacy update.
Office Based Medicine: SEP module for recertification points
Donna Sweet will present an "Update on Controversial Screening Outcomes" as well as key topics in HIV
Others topics include: Update in Diabetes, Disaster Relief in Nepal, Evidence-Based Clinical Exam, Migraine Management, and an Immunization Update.
Mark your calendars today! Space is limited, so please register early.
Kris Rahm
605-339-9804
---
Health and Public Policy Committee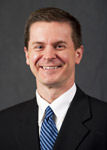 We are early into 2016 and the legislative session is about to take off. One of the first topics that will surface will be the debate on health care expansion. Ever since President Obama created a funding mechanism for Medicaid patients, the individual states have been searching for a way to best take opportunity from the funding. The Supreme Court of the United States created the definitions of who could receive coverage and forced the states to make a decision - take on the responsibility of paying for those most at risk and not covered by the plan and commit to the possibility of limited funding in the future. The ACP supports the concept of care for all South Dakotans. Governor Daugaard's administration has hinted that a new round of legislation will be brought forward this year and has asked for our support.
A potential early key legislative issue this year will address the patient-physician relationship. Initiate Measure 17 was passed as an "Any Willing Provider" bill. House Bill 1067 will deem health plans as being in compliance provided the insurer offers for sale at least one health plan benefit which is open to all health care providers for participation.This bill changes the initiated measure to require only one of a health plan's network to include patient choice. There is a lawsuit pending to interpret the compliance of this legislation at this time.
I am also serving on Governor Daugaard's Primary Care Task Force in addition to my role as HPP Chair. This workgroup is in its fourth year and has been successful in expanding the number of medical school students accepted and continues to seek ways to improve access to rural South Dakota for care. A topic that will arise will involve independent practice for nurse practitioners. The collaborative agreements are being challenged as a barrier for care. We seek to continue to argue for care oversight and appropriate team-based management and care for the patients in all of South Dakota. This is not a new discussion. What is considered appropriate "scope of practice" is a yearly debate and is worthy of discussion in a resource limited state. The SDSMA is creating a task force, which I will be chairing, to educate the next generation of legislators and task force members and we look forward to their report.
Finally we look forward to the annual Leadership Day in Washington DC - May 3-4, 2016. This year Leadership Day bookends the 2016 Annual ACP meeting May 5-7, 2016. This has been a great event and I was honored last year to receive the 2015 Richard Neubauer Award for Advocacy. It's a great experience in a great town. If you can dodge all your commitments this is a week you should plan to attend for yourself, and your profession. If interested, please email Kris Rahm so she can add you to the congressional appointment list.
Rob Allison, MD, FACP
Chair, HPPC
---
Stephen Bollinger Selected for ACP Council of Student Members

South Dakota ACP is pleased to announce that our Council student representative, Stephen Bollinger, has been selected to sit on the National ACP Council of Student Members beginning May, 2016, for a three year term. The council assists the Board of Regents, committees, and staff with the various activities of the national ACP organization and its committees. Stephen is from Pierre, SD and currently in his 2nd year at the University of South Dakota Sanford School of Medicine. In addition to class work and involvement with the ACP, he is also involved in a research project with Dr. Susan Anderson and Dr. Janet Lindemann to evaluate the implementation of health policy awareness education at SD Sanford School of Medicine. Emphasis on leadership and health policy are beginning to become an area of focus for medical schools around the nation, and we hope to find ways to optimize this experience for students. Outside of the classroom, he spends as much time as possible with his lovely fiancé Katie Barnett. Katie is a junior at USD and is planning to pursue a career as a physician's assistant. They are planning a wedding next fall and are very excited to take the next step in our journey together.
---
South Dakota Achieves Chapter Excellence Award

I am pleased to announce that our chapter has received the 2015 Chapter Excellence Award! In order to achieve the Chapter Excellence Award, chapters must meet all basic criteria and seven optional criteria. Criteria include activities such as formulating an effective Governor's Council and committees, communicating frequently with membership, providing educational opportunities, recruiting and advancing members and celebrating membership through local awards. I would like to extend a special thanks to those chapter members who assisted in all of these endeavors! We received this award through your hard work and dedication.
Matt Bien, MD, FACP, FAAP
Governor
---
Congratulations to South Dakota's Newest Master

David E. Sandvik is a native of Colton, South Dakota. He graduated from St. Olaf College in 1966, majoring in Philosophy. Utilizing a Rockefeller Theological Fellowship, he earned a MA in Biblical Literature and Religion from Union Theological Seminary and Columbia University. After stints as a social worker and middle school teacher in New York City, he obtained his MD from the University of Texas Southwestern Medical School at Dallas in 1976, followed by an Internal Medicine Residency at Henry Ford Hospital in Detroit. He moved to Rapid City, SD in 1979, working as a traditional internist until taking the newly-available Geriatrics Boards in 1988. With other South Dakota geriatricians, he has practiced primarily geriatrics since then. He served as Governor of South Dakota's Chapter of the American College of Physicians 2000-2004. Beginning in 2005, he served as founding Director of the SD Institute of Geriatrics, continuing to practice in nursing homes until 2014. In 2010, he started a Geriatrics Fellowship at the University of South Dakota Sanford School of Medicine, serving as Program Director until October 2015. He plans to continue teaching geriatrics at all levels, though at a slower pace, after retiring as the Fellowship's Program Director. He joins a select group of South Dakota ACP members who have achieved Mastership status: Jack Barker, Rick Holm, Mary Nettleman, Rodney Parry, and Robert Talley.
---
Congratulations to our 2015 Annual Award Recipients
Chapter Centennial Legacy Award - Donald W. Humphreys, MD, MACP
Laureate - Ashok V. Kumar, MBBS FACP
Richard Neubauer Advocacy Award - Rob Allison, MD, FACP
Teacher of the Year - Jerel W. Tieszen, MD, FACP
Early Career Physician of the Year - Nate Miller, MD
Resident Poster Competition Winner - Sean McGrann, MD
Student Poster Competition Winner - Daniel Parrott
---
Watch, Learn, and Land the Job!
ACP now offers members more assistance in preparing for their job search. Preparing for a job interview can be stressful. There are many factors to consider when making the best possible first impression with a potential employer. Our 20 short CareerSpot videos have you covered whether you need advice in email etiquette, how to prepare for an interview, how to dress, or how to negotiate a fitting salary.
---
Other ACP Resources
Free Access to DynaMed Plus™ for ACP Members
New Online Opioid Education Modules, Video Now Available
---
South Dakota ACP Calendar of Events
SD Governors Advisory Council Meeting
March 16; 5:30 pm
Spezia, Sioux Falls, SD
Board of Governors
May 1-2
Washington, DC
Leadership Day
May 3-4
Washington, DC
Internal Medicine Meeting 2016
May 5-7
Washington, DC
SD, IA, NE & KS Combined Chapter Reception
May 6
Washington, DC
South Dakota Washington Reception
SD Annual Scientific Meeting
September 14-16
Grand Gateway Hotel, Rapid City, SD