You are here
2014 Governors-elect Candidates' Bios and Vision Statements
2014 Governors-elect Candidates' Bios and Vision Statements
South Dakota Chapter
The ballots for the current Governors-elect election have been mailed. The voting membership (Masters, Fellows, Members, and Resident/Fellow Members with an electdate of 8/1/2012 or earlier) can vote via online (www.directvote.net/ACP/) or mail-in ballot. You will need your mailed ballot with your ACP Member Number and Election Passcode in order to make a vote. Below are the bios and vision statements of the candidates that are running in this election. Online voting began on September 3, 2014 and ends on November 5, 2014 at 11:59 PM Eastern. Please be sure to vote!
For replacement ballots and election customer service, e-mail support@directvote.net or call toll-free 1 866 909 3549, Monday-Friday, 8:00 a.m. - 5:00 p.m. Central. For general election information, you may email Evelyn James, Governor Election Coordinator, or call her at 215 351 2699.
---
Matt N. Bien, MD, FACP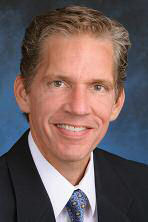 EDUCATION: University of South Dakota School of Medicine, Vermillion, SD (MD, 1996); Augustana College, Sioux Falls, SD (BA Biology, 1992)
POST DOCTORAL TRAINING: Internal Medicine/Pediatrics Residency, Marshfield, WI (2000); Chief Resident (2000)
CERTIFICATION: American Board of Internal Medicine; American Board of Pediatrics
PRESENT POSITION: Acting Assistant Dean of Medical Student Education, Sanford School of Medicine; Academic Associate Professor in Departments of Internal Medicine and Pediatrics; Staff Physician, Avera Medical Group Brookings
ACP CHAPTER INVOLVEMENT/LEADERSHIP ACTIVITIES: Vice-President (2012-present), Acting Governor (2012, 2014), Chair of Awards and Nominations Committee (2009-present), Annual Scientific Meeting Planning Committee (2011-present); Faculty Presenter at Regional ACP Meeting (2011)
OTHER APPOINTMENTS/ACTIVITIES: Fellow, American College of Physicians (2003)
AREAS OF PROFESSIONAL INTEREST/EXPERTISE: Evidence-based Medicine, Medical Education
CANDIDATE STATEMENT: I am honored to receive this nomination for Governor of the South Dakota ACP chapter. Ever since I was invited to attend our state meeting almost 15 years ago, the ACP has been a important part of my professional life. In that time it has been a privilege to serve as Chair of the Awards and Nominations Committee, Vice-President, and as Acting Governor for our chapter. Past leadership has provided a strong foundation, and I plan to continue that tradition by addressing the needs of current members, maintaining relevancy for our hospitalist colleagues, and engaging student, resident, and early career physicians. As our population ages, the ACP will play an ever more prominent role, and I look forward to working with our members to achieve evidence-based, high quality, affordable care for our state.
---
Ashok Kumar, MD, FACP

EDUCATION: MBBS India
POST DOCTORAL TRAINING: IM fellowship Pulmonary fellowship Army Flight Surgeon school
CERTIFICATION: ABIM; PRESENT POSITION: Hospitalist, Rapid City Regional Hospital
ACP CHAPTER INVOLVEMENT/LEADERSHIP ACTIVITIES: Treasurer SDACP, Program Committee, Finance Committee; Actively participate in annual chapter meeting planing; Presentations in chapter meeting; Recipient of the humanitarian award from ACP chapter
OTHER APPOINTMENTS/ACTIVITIES: ACP Fellow
AREAS OF PROFESSIONAL INTEREST/EXPERTISE: Internal Medicine, Pulmonary Medicine, Critical care medicine
CANDIDATE STATEMENT: I have been an active member of the SD chapter for over 15 years. I have practiced primary care, pulmonary medicine, sleep medicine, critical care medicine and hospital medicine. I am actively involved in teaching as a faculty at Sanford medical school. I am in the leadership role in military and have been deployed four times. During all these experiences, I have noticed that there has to be a cohesive care provided to patients, especially during hospitalization and during the period immediately post discharge. I started my career as an inpatient physician in VA in 1990. Primary care model was implemented in 1992 in the VA and it was felt that best way to take care of patients is for the primary care physician to follow the patient, and provide care during hospitalization. Now we have gone back to separating the hospital based practice from clinic practice. I feel that these two groups should work together providing seamless care. I have sadly watched these two groups drift away from each other in the past five years. I intend to dedicate the rest of my career to help these two practices work together rather than forming their own silos. This is the only way patients would get the best care in a safe setting. The leadership position in ACP will enhance this goal.