You are here
Contact Your Legislators
Contact Your Legislators
Return to SC patient home page
Find Your Legislator
To determine your legislator in Columbia, SC click on this link: www.sc.gov. Fill out the information requested and write your concerns to your legislators in an e-mail.
To determine your legislators in Washington, DC, click on this link: http://forms.house.gov for the House of Representatives, and this link: www.senate.gov for the Senate. Again, after completing basic information online you will be able to write your own e-mail letting them know what is important to you.
Letters for Your Legislators
Click on the links below to download letters to your legislators. Simply type in the name of your legislator at the top and type your name at the end. Then, print and send your letters to the address listed on your legislator's Web site.
Letters for Congress:
- Cover the Uninsured: English ; Español
- Request for Medical Home: English ; Español
- Fight for Medicare: English ; Español
Letters for Senators:
- Cover the Uninsured: English ; Español
- Request for Medical Home: English ; Español
- Fight for Medicare: English ; Español
Online Learning Center
Visit ACP's Online Learning Center to explore a wide-ranging library of online CME and MOC activities. Not sure what your state's licensure requirements are? Click on the State CME Requirements tab to view your state's requirements and links to suggested learning activities or browse recent items below:
---
Physician Well-being and Professional Fulfillment
Providing guidance and resources that foster communities of well-being for internists to best serve patients and optimize professional fulfillment.​
Connect Today
​I.M. Emotional Support Hub​
It's common right now to feel overwhelmed, stressed, or depressed.​​ Taking care of ourselves and encouraging others to practice self-care sustains our ability to care for those in need. ​​​​
Protect your health and well-being by connecting with easily-accessible peer support through the Physician Support Line, and affordable, confidential counseling is available through The Emotional PPE Project and The Therapy Aid Coalition. ​
If you or someone you know is in crisis, help is available 24/7. Text 741741 or call the National Suicide Prevention Lifeline (988 or 1-800-273-8255) or Disaster Distress Hotline (1-800-985-5990).
​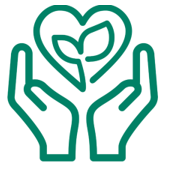 Check out ACP's well-being and professional fulfillment website
for individual, community, and organizational well-being resources.​​ Contact your well-being champion or chapter well-being committee today.​
Visit
Patients Before Paperwork
ACP's initiative designed to reinvigorate the patient-physician relationship by challenging unnecessary practice.