Internal Medicine: Care for One and All
---
Live events are changing, and American College of Physicians is helping lead the way with the ability to learn, network, and engage like never before!
Presented both live and virtually October 21-23, ACP's South Carolina Chapter is pleased to offer a safe meeting space to earn CME/MOC, recharge, and engage with one another. Sessions will be held live at the Charleston Marriott as well as through exclusive virtual keynote and education sessions.
Learn, Connect, and Engage in Person or from Home or Office Attend or tune in to exclusive live, interactive sessions with your local Chapter colleagues. Regardless of location, you can engage with each other to discuss topics important to you and your community, both professionally and socially.
These flexible options provide access to top-notch education, help you connect with each other, and learn about ways to get involved with your Chapter. This Meeting will help you meet your needs as a physician and help you provide the best care for your patients using the latest knowledge.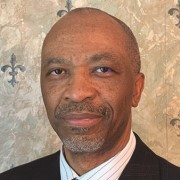 Steve P. Saunders, MBBS, FACP
Governor, South Carolina Chapter
---
Meeting Highlights
Charles S. Bryan Lecture - Dr. Elisa Choi, MD - Diversity, Equity, and Inclusion Advocacy
Addiction in the Inpatient Setting
Mental Health in Primary Care
Fostering Excellence in Medicine
ABC's of LGBTQ
Updates in Screening in Primary Care
SDOH in Medicine
COPD Update
Program Committee
Laura DalSanto, MD, FACP
Kimberly S. Davis, MD, FACP
Suchita S. Pancholi, MD, FACP
David B. Pitts, MD, FACP
Mary Beth Poston, MD, FACP
Steve P. Saunders, MBBS, FACP
Brittany Kizer Stovall, MD
Amber N. Stroupe, DO, FAAP, FACP
Agenda
Access the live feeds by clicking the 'Access the Virtual Meeting' buttons within the Agenda below.
October 21
Time
Session
6:00-7:00 AM
Exhibit Set-Up
7:00-8:00 AM
Continental Breakfast, Visit Exhibits and Resident/Fellow Posters Setup
8:00-8:15 AM
Welcome & Intro to Resident/Fellow Members' Presentations>
Steve P. Saunders, MBBS, FACP
Governor, ACP South Carolina Chapter
8:15-10:30 AM
Resident/ Fellow Members' Presentations
10:30-10:50 AM
Coffee Break and Visit Exhibits
10:50-Noon
Resident/ Fellow Members' Presentations
Noon-1:00 PM
Resident/Fellow Members' Luncheon/Jeopardy/Awards Presentation
1:00-1:15 PM
Opening Remarks/Introductions/Announcements
1:15-2:15 PM
Long COVID


Michelle Jones, DO

2:15-3:15 PM
Diabetes Technology


Priscilla Escalona, MD

3:15-3:45 PM
Coffee Break and Visit Exhibits
3:45-4:45 PM
Addiction in the Inpatient Setting


Christopher Goodman, MD; Benjamin Thompson, MD

4:45-5:45 PM
Mental Health in Primary Care


Elizabeth Clare-Porter, PHd MPH

5:45-7:30 PM
Happy Hour
6:30 PM
Awards Reception
October 22
Time
Session
7:00-7:45 AM
Continental Breakfast and Visit Exhibits
Fellowship Mentoring Breakfast
7:45-8:00 AM
Opening Remarks/Introductions/Announcements
8:00-9:00 AM
The Vegan Soul Food Project


Mary Wilson, Phd, MPH

9:00-10:00 AM
SDOH in Medicine


Angel Bourdon

10:00-10:30 AM
Coffee Break and Visit Exhibits
10:30-11:30 AM
ACP Update - Fostering Excellence in Medicine


Mary Beth Poston, MD, FACP


Elisa Choi, MD, FACP, FIDSA
11:30-12:30 PM
Diversity, Equity and Inclusion Advocacy


Elisa Choi, MD, FACP, FIDSA

12:30-1:00 PM
Roundtable Discussions on DEI
1:00-2:00 PM
Luncheon/ Town Hall Meeting/College Update
2:00-3:00 PM
ACP South Carolina Council Meeting
October 23
Time
Session
7:00-7:45 AM
Continental Breakfast
7:45-8:00 AM
Opening Remarks/Introductions/Announcements
8:00-9:00 AM
New Drug Updates


C. Wayne Weart, PharmD, FAPhA, FASHP, BCPS

9:00-10:00 AM
Update on Bone Health


A. Lee Day, MD, RMSK, RhMSUS, CCD

10:00-10:30 AM
Coffee Break and Visit Exhibits
10:30-11:30 AM
ABC's of LGBTQ


Mike Guyton-Nunley, MD

11:30-12:30 PM
Updates in Screening in Primary Care


Elishaj L. Brownfield, MD, FACP

12:30 PM
Adjourn
CME & MOC
Release Date: October 23, 2022
Termination Date: October 23, 2023
View Disclosure Information (PDF LINK)
The American College of Physicians is accredited by the Accreditation Council for Continuing Medical Education (ACCME) to provide continuing medical education for physicians.
In order to claim CME you must complete a meeting survey. This link will direct you to the survey and then the CME claim form. CME cannot be claimed until the last session of the meeting has been held.
The American College of Physicians designates this live activity for a maximum of X AMA PRA Category 1 Credit(s) TM. Physicians should claim only the credit commensurate with the extent of their participation in the activity.
Successful completion of this CME activity, which includes participation in the evaluation component, enables the participant to earn up to no medical knowledge MOC points in the American Board of Internal Medicine's (ABIM) Maintenance of Certification (MOC) program. Participants will earn MOC points equivalent to the amount of CME credit claimed for the activity. It is the CME activity provider's responsibility to submit participant completion information to ACCME for the purpose of granting ABIM MOC credit.
FAQ
Find answers to your questions below.
Equipment and Materials
Create a Zoom Account!
Our meeting will be conducted on the Zoom platform and all registered attendees will be have links to the Zoom meeting through this page. If you do not have a Zoom account, we recommend you sign up for one before the meeting. Sign up is free. Click here to sign up.
Test Your Equipment in Advance
Please test and check your system at least 15 minutes prior to meeting. This includes your network connection, device battery life, and speakers.
We recommend you use a computer or a tablet for the best experience. The system is not responsive on a cell phone.
Control Your Environment as Best You Can
Mute other devices that might interfere with your computer audio.
Create a learning-conducive environment, eliminating as many distractions as possible. Close out of other tabs and mute notifications, if possible.
Prepare your space with anything you may need during the virtual program (appropriate chargers, note-taking materials, water, etc.).
Troubleshooting Technical Difficulties
Some networks cause slides to advance more slowly than others. If your slides are behind or you are having audio issues, please try to refresh the page.
Participant Photography
As a participant in the chapter meeting, your photograph may be taken as a focus or background subject, to be used in chapter communications. If you would not like your photo taken, please inform chapter staff.
ACP Chapter's Virtual Meeting Code of Conduct
ACP is a community that values collegiality, respect for patents and each other, and medicine's standards of ethics and professionalism. ACP members are guided by the content and spirit of the ACP Pledge and by their commitment to the ethics of medicine, including those in the ACP Ethics Manual. "Physicians' conduct as professionals and as individuals should merit the respect of the community."
ACP expects members, staff, and others who participate in events and activities involving ACP to treat others as you would like to be treated – with courtesy, respect for differences, and in ways that appropriately represent the profession of internal medicine. As set forth in ACP's An-Harassment Policy, ACP does not tolerate any form of harassment, including intimidation, hostility, or other unwelcome and offensive communication or treatment.
If you experience or observe harassing, inappropriate or otherwise unprofessional behavior, or you have concerns about how you have been treated by an ACP member or staff or anyone else at an ACP meeting or event, you may report the incident to CHAPTER STAFF.
The chapter reserves the right to take any action deemed necessary and appropriate; including immediate removal from the meeting without warning or refund, in response to any incident of unacceptable behavior, and the chapter reserves the right to prohibit attendance at any future meeting, virtually or in person.
If you have questions about the chapter, the meeting program, or have a disability or any special dietary needs, please contact April Koon at aprilkoon@scmedical.org