You are here
South Carolina Governor's Newsletter January 2017
South Carolina Governor's Newsletter January 2017

---
---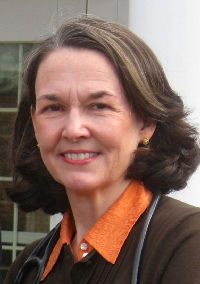 Patricia E. Sadler, MD, FACP, ACP Governor
---
Governor's Newsletter
The Fall Board of Governors meeting was held in Austin, Texas. The resolutions presented were discussed and argued with great passion and interest by the authors as well as the fellow Governors. These resolutions have been forwarded to the Board of Regents for their study and review. It is of note that the Chapters subcommittee, of which I am a member, had proposed a comprehensive change in the method of funding the chapters. Due to a collective opinion of the Governors and chapter staff members that the recommended changes were not acceptable as written, the recommendation was rescinded for a return to the drawing board for a better solution. This shows the work and collaboration of this organization and its responsiveness to the persons elected to represent our chapters.
---
SC Chapter of the American College of Physicians Chapter Meeting
October 2016
Congratulations to our award winners at our annual meeting! The winners and titles are listed below. Please visit our Facebook page for pictures at South Carolina Chapter of the American College of Physicians.
Laureate Award: Robert Ball, MD, MPH, FACP
James A. McFarland Award: E. Benjamin Clyburn, MD, FACP
Early Career Physician Award: Vinod E. Nambudiri, MD, MBA
Residents/Fellows/Students Award Winners
Associate Poster Clinical Vignette
First Place
Craig Anderson, MD, Greenville Hospital System. CONFUSION BEGETS CONFUSION: A LESSON IN MEDICATION RECONCILIATION AND HEALTH LITERACY (HYPERKALEMIC BRADYCARDIA AND AMS)
Second Place
Farzana Hoque, MD, St. Lukes. . ISOLATED RIGHT VENTRICULAR INVOLVEMENT, A RARE VARIANT OF TAKO-TSUBO CARDIOMYOPATHY: THINKING OUTSIDE THE BOX
Farzana Hogue, MD, St. Lukes. A RARE COMPLICATION OF PYELONEPHRITIS WORTH REMEMBERING
Third Place
Katie McQueen, MD, Greenville Hospital System. AN UNEXPECTED FINDING WITH CLOTTING CONSEQUENCES: OVARIAN VEIN THROMBOSIS AND HYPERHOMOCYSTEINEMIA
Kate McQueen, MD, Greenville Hospital System. CONGENITAL PARTIAL ANOMALOUS PULMONARY VENOUS RETURN (PAPVR) DIAGNOSED IN ADULTHOOD
Associate Poster Research
First Place
Marla Chapman, MD, Greenville Hospital System. THE IMPACT OF ADVERSE CHILDHOOD EXPERIENCES ON ADULT MEDICAL DISEASES IN A RESIDENTS' PRIMARY CARE CLINIC (RESEARCH)
Second Place
Arwa Zakaria, DO, Greenville Hospital System. LANGERHAN CELL HISTIOCYTOSIS MIMICKING PANHYPOPITUITARY PRESENTATION
Arwa Zakaria, DO, Greenville Hospital System. IMPROVING EFFORTS IN SCREENING AND DIAGNOSIS OF HEPATITIS C IN A RESIDENTS' PRIMARY CARE CLINIC (RESEARCH)
Third Place
Gretchen Junko, DO, Greenville Hospital System. CASE REPORT OF A PATIENT WITH THROMBI OF BOTH ARTERIES AND VEINS, TO BE OR NOT TO BE BUERGER'S DISEASE?
Gretchen Junko, DO, Greenville Hospital System. PHASE II OF III: TARGETING NON-ADHERENCE WITH COLORECTAL SCREENING COMPLIANCE USING PATIENT NAVIGATION (RESEARCH)
Associate Oral Research
First Place
Mary Blumer, MD, Greenville Hosptial System. EVALUATING CLINICAL KNOWLEDGE AND CLINICAL REASONING IN MEDICAL EDUCATION (RESEARCH)
Second Place
Richard O'Neal, MD, Greenville Hospital System. JUMP: A NOVEL DIABETES EMPOWERMENT PROGRAM (RESEARCH)
Third Place
Emily Hodskins, MD, MUSC. PULMONARY EMBOLISM RESPONSE TEAM (PERT): A MULTI-DISCIPLINARY APPROACH TO EVALUATING AND TREATING ACUTE PULMONARY EMBOLISM (RESEARCH
Associate Oral Clinical Vignette
First Place
Rachel Quaney, MD, Greenville Hospital System (overall winner). ATRIAL MYXOMA MASQUERADING AS SEPSIS
Second Place
Bryan Doherty, MD, Grand Strand Regional. PANCREATITIS IN A RECENT IMMIGRANT: A DIAGNOSIS TO MAKE YOU SQUIRM
Third Place
Zachary Haulsee, MD, MUSC. A DIFFUSE DESQUAMATING RASH: DIFFICULTY WITH DIAGNOSIS AND COMPLICATIONS
Student Clinical Vignette
First Place
Allison Hajec, MS, MUSC. TWO DISEASES MASQUERADING AS ONE (STUDENT)
Second Place
Tyler Willenbrink, MS, USC-PHR. GRANULOMATOSIS WITH POLYANGIITIS PRESENTING AS A UNILATERAL NASAL ULCERATION IN A 38-YEAR-OLD WOMAN WITH HISTORY OF COCAINE ABUSE (STUDENT)
Third Place
Elizabeth Baker, MS, USC-PHR. BEDSIDE DIAGNOSIS OF DEEP VEIN THROMBOSIS USING POCKET-SIZED ULTRASOUND (STUDENT)
Student Research
First Place
Courtney Poston, MS
Second Place
Joshua Mixon, MS
Third Place
Ali Alawieh, MS, MUSC. A NOVEL INJURY SITE-SPECIFIC COMPLEMENT INHIBITOR REDUCES NEURONAL LOSS AND PREVENTS CHRONIC INFLAMMATION AFTER MURINE STROKE (STUDENT)
---
Call for Fall 2017 Board of Governors Resolutions
Are you concerned about a practice or clinical issue or have an idea you'd like to suggest? If so, you might consider submitting a resolution to your Governor or chapter council.
Initiating a resolution provides ACP members an opportunity to focus attention at the ACP national level on a particular issue or topic that concerns them. Participating in the Board of Governors resolutions process provides the ACP grassroots member a voice and allows you to shape College policy that impacts the practice of internal medicine. When drafting a resolution, don't forget to consider how well it fits within ACP's Mission and Goals . In addition, be sure to use the College's 2016-2017 Priority Initiatives to guide you when proposing a resolution topic.
Not sure how to begin drafting a resolution? Researching the College's position on an issue can give you a start. Visit the ACP Online homepage and click the "Advocacy" link in the right-hand, top margin to access ACP policy positions, read about recent ACP advocacy activities, or search ACP's library of policies and recommendations. Visit your chapter website, too, and click the link under "Advocacy" to access Electronic Resolutions System (ERS) where you can search past or proposed resolutions. A copy of the resolutions process is available on the ERS which furnishes more details on formatting resolutions, as well the process for submission, review, and approval.
Members must submit resolutions to their Governor and/or chapter council. A resolution becomes a resolution of the chapter once the chapter council approves it. If effecting change interests you, the deadline for submitting new resolutions to be heard at the Fall 2017 Board of Governors Meeting is April 7, 2017.
Share your good idea with us. Draft a resolution.
---
Help Promote a Volunteerism Opportunity for Chapter Members
The MAVEN (Medical Alumni Volunteer Expert Network) Project would like to use the chapter network to help them recruit much needed physician volunteers. One of their goals is to create a corps of experienced volunteer physicians equipped with cutting edge telehealth technology to enable remote consultations, education, and mentoring. The MAVEN Project is providing specialty services to underserved patients seeking care at rural and inner city community clinics. ACP has an informal relationship with MAVEN and chapters can decide locally if they want to get involved in working with this organization. Consider using this For Your Newsletter article to promote an opportunity for ACP members to become involved in the MAVEN (Medical Alumni Volunteer Expert Network) Project.
The MAVEN Project
The MAVEN Project, short for Medical Alumni Volunteer Expert Network, is a top notch example of solving the problem of how to improve access to quality healthcare, including specialties, to underserved populations without politicizing. It is looking for physicians willing to volunteer as little as 4-hours-a- month for 6 months to provide patient consultations and medical provider mentorship via HIPAA compliant cutting- edge telehealth technology. This is a volunteer opportunity where a little time commitment results in a very big impact.
To learn more about becoming a volunteer, read the Prospective Physician Volunteer Brochure and/or visit mavenproject.org. Please direct questions to Valerie Walker.
---
ACP Study: Prescribing Antibiotics, Narcotics, and Opioids is Common but Little Benefit for Patients
A study by ACP's High Value Care Task Force found that overuse of antibiotics, aggressive non-palliative treatment in patients with limited life expectancy, treatment of chronic pain, and dietary supplements may be the most frequently used low value treatment interventions used by doctors. The study was published in Annals of Internal Medicine on December 6, and is based on a random survey of 5,000 ACP member physicians asking them to identify two treatments frequently used by internists, but unlikely to provide High Value Care to patients.
---
ACP's COPD Patient Education Resources
Did you know that ACP offers free patient education resources about COPD? Resources include our "Living with COPD" guidebook, a 2-page Patient FACTS sheet, and a "Coping with COPD" video. These patient-tested resources not only share valuable information about COPD, but also promote action strategies and self-management. You can access all of our high-quality COPD patient resources here.
Please contact Jillian Nash-Arot, if you have any questions.
---
Governor's Advisory Council Members
My continued gratitude is offered to the Governor's Advisory Council members who volunteer their time and talent to our chapter and to Ms. Debbie Shealy, our executive director. The council members are listed below:
Bill Boulware, MD, MACP
Dawn Clancy, MD, FACP
Laura DalSanto, MD
Caroline Powell, MD, FACP
Kizer Crum, MD
Joey DeStefano, MS
Joanne Daniel-Saunders, MBBS, FACP
James Adamson, MD,FACP
Mac Chapman, MD, FACP
Joe Messina, DO, MBA, FACP
Steve Saunders, MBBS, FACP
David Pitts, MD, FACP
Mary Beth Poston, MD, FACP
Mike Hawkins, MD, FACP
Kim Davis, MD, FACP
Vinod Nambudiri, MD, FACP
Anne Cook, MD, FACP
Joe John, MD, FACP
John Gould III, DO, FACP
Robert Goldsteen, DO, FACP
Sincerely,
Patricia E. Sadler, MD, FACP
Governor, South Carolina Chapter
American College of Physicians