You are here
Governor's Corner December 2015

| | |
| --- | --- |
| December 2015 | Patricia E. Sadler, MD, FACP, ACP Governor |
---
---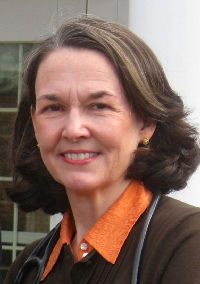 Patricia E. Sadler, MD, FACP, ACP Governor
---
SC Chapter Meeting
We had a great meeting in Charleston that included robust presentations from our former Chair of Regents, Dr. Bob Centor (of the Centor Criteria fame) and our keynote speaker, Dr. Charles Bryan.
Congratulations to our awardees:
Early Career Physician Award - Deborah DeWaay, MD, FACP
James McFarland Award - Joseph F. John, MD, FACP, FIDSA, FSHEA
SC Chapter Laureate Award - Mary Beth Poston, MD, MSCR, FACP
Mastership - William N. Boulware, MD, MACP
Centennial Legacy Award - Charles S. Bryan, MD, MACP, FRCP
Congratulations to our research and clinical poster and vignette winners:
Students
Over all Student Winner - Tamara Van de Star, MS - Greenville Hospital System
First Place Research Poster - Laura Haselden, MS - Medical University of South Carolina
First Place Clinical Vignette Oral - Samantha Minkin, MS - Medical University of South Carolina
Residents
Oral Clinical Vignette
First Place - Richard O'Neal, MD - Greenville Hospital System
Second Place - Lee Day, MD - University of South Carolina School of Medicine
Third Place - Justin Heizer, MD - Medical University of South Carolina
Poster Clinical Vignette
Overall Resident Winner - Rebecca Burnside, MD - University of South Carolina School of Medicine
Second Place - Ryan Porter, MD - Greenville Hospital System
Third Place - Kevin Baker, MD- Medical University of South Carolina
Poster Research
First Place - Stephen Carey, DO - Greenville Hospital System
Second Place - Bernadette Wood, MD - Greenville Hospital System
Third Place - Maximilien Rappaport, DO - Greenville Hospital System
Oral Research
First Place - Nicole Gammon, MD - Greenville Hospital System
Second Place - Maximilien Rappaport, DO - Greenville Hospital System
Third Place - Gretchen Junko, DO - Greenville Hospital System
---
Call for Fall 2016 Board of Governors Resolutions
Are you concerned about a practice or clinical issue or have an idea you'd like to suggest? If so, you might consider submitting a resolution to your Governor or chapter council.
Initiating a resolution provides ACP members an opportunity to focus attention at the ACP national level on a particular issue or topic that concerns them. Participating in the Board of Governors resolutions process provides the ACP grassroots member a voice and allows you to shape College policy that impacts the practice of internal medicine. When drafting a resolution, don't forget to consider how well it fits within ACP's Mission and Goals. In addition, be sure to use the College's 2015-2016 Priority Initiatives to guide you when proposing a resolution topic.
If effecting change interests you, the deadline for submitting new resolutions to be heard at the Fall 2016 Board of Governors Meeting is March 21, 2016. Members must submit resolutions to their Governor and/or chapter council. A resolution becomes a resolution of the chapter once the chapter council approves it.
Not sure how to begin drafting a resolution? Researching the College's position on an issue can give you a start. Visit the ACP Online homepage and click the "Advocacy" link in the right-hand, top margin to access ACP policy positions, read about recent ACP advocacy activities, or search ACP's library of policies and recommendations. Visit your chapter website, too, and click the link under "Advocacy" to access Electronic Resolutions System (ERS) where you can search past or proposed resolutions. A copy of the resolutions process is available on the ERS which furnishes more details on formatting resolutions, as well the process for submission, review, and approval.
Share your good idea with us. Draft a resolution.
---
ACP and Consumer Reports Release New Series of Patient-centered Articles on Health Topics
ACP and Consumer Reports have collaborated on a series of High Value Care resources designed to help patients understand the importance of seeking appropriate care in order to maximize value and live a healthy life. Topics include: the importance of adult immunizations; how to manage your health by knowing your numbers such as blood pressure and which health screenings to get: and the most appropriate setting to seek care when you're sick or healthy. Here's a complete list.
---
Moving from Crisis to Action: A Public Health Approach to Reducing Gun Violence
This discussion took place in the sanctuary of Mother Emanuel AME Church in Charleston on December 4, 2015. The day was composed of panel discussions dissecting the healthcare , public health, legal and constitutional, spiritual, and legislative aspects of gun violence. Our ACP president, Dr. Wayne Riley, and our SC chapter member, Dr. Robert Ball, participated on the panel and gave very dense testimony to the public health and medical issues that revolve around gun violence. Please visit for more information. See below regarding Dr. Riley's op-ed in the Charleston newspaper.
The take home message is that this growing problem is a public health crisis and should be treated as such in the medical arena, in much the same way as seatbelt usage and tobacco use has been approached in the past. The rest of the puzzle certainly includes legal, faith-based, and legislative solutions to reduce the gun violence.
---
ACP Takes Part in "A Public Health Approach to Reducing Gun Violence"; Publishes Op-Ed
ACP President Wayne Riley, MD, MPH, MBA, MACP, represented ACP at an event to mark the six-month anniversary of the shootings in Charleston, South Carolina. "Moving from Crisis to Action: A Public Health Approach to Reducing Gun Violence," included representatives from national and local medical, legal, and law enforcement officials who discussed the impact of gun violence on citizens, communities and the economy.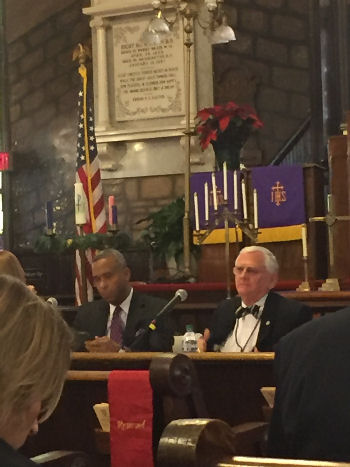 An op-ed, "Firearms violence in America: Long past the time for action" co-authored by Dr. Riley and Paulette Brown, President of the American Bar Association, was published in The Post & Courier.
---
MOC Points for CME Activities
Chapter Management News & Updates Posted on December 1, 2015
The ABIM recently sent an email to diplomates encouraging them to contact CME providers and inquire about earning MOC points for their participation in current or prior CME activities. As a result, we have received inquiries from physicians asking how they may claim MOC points for ACP national and chapter CME activities. We want to assure you and our members that ACP is doing everything possible to expedite this process; however, there are several aspects to implementation that need to be worked through to make this happen. These include the transfer of information to the ABIM via the ACCME in a format compatible with both organizations' data systems and the fulfillment of ABIM's requirements for granting MOC points for specific types of CME activities. The latter poses a particular challenge for chapter meetings, which must include a comprehensive evaluation that measures learners' change. Learners must achieve a passing score and be provided with feedback that includes the rationale for correct answers with relevant citations.
The systems and procedures are evolving as we receive more detailed specifications from the ACCME and the ABIM. Unfortunately, ABIM's communication to diplomates makes it seem as though these systems are already in place when in fact that is not the case. We want you to know that awarding MOC points for CME activities on the national and chapter level is a high priority at the College, and we ask for your patience as we work out solutions. Contact Barbara Licht with questions.
---
Leadership Day 2016
Health & Public Policy News & Updates Posted on December 1, 2015
As you are aware, Leadership Day 2016 and Internal Medicine 2016 will be held during the same week in May in Washington, DC. This presents wonderful opportunities and, at the same time, some unique challenges.
This is a great opportunity for ACP and many more of our members to participate in the public policy process during a pivotal election year, and to bring greater visibility to important issues affecting internists. Leadership Day has a tremendous track record of successfully improving the status of internal medicine and educating our legislators on health care policy. The most recent evidence was enactment of the Medicare Access & CHIP Reauthorization Act (MACRA), which was signed into law in April 2015. MACRA repealed Medicare's flawed physician payment formula and put us on a path to a new value-based payment and delivery system. ACP endorsed MACRA and was involved in its development from the point of inception several years ago to its implementation. We are tremendously proud of our advocacy efforts in helping to get MACRA enacted into law.
In 2016, Leadership Day presents us with the ideal forum to bring our policy priorities before lawmakers. This two-day advocacy event consists of one full day of educational briefings by ACP staff, leading health policy experts, congressional staff and members of Congress followed by one day of meetings with lawmakers on Capitol Hill. Participation in this event can be extremely rewarding and I encourage you to attend with your chapter delegations.
Please let me know if you are interested in participating in Leadership Day 2016.
Wishing you all the joy and warmth that this season brings and best wishes in the New Year,
Patricia E. Sadler, MD,HMDC, FACP
Governor, SC Chapter of the American College of Physicians.