You are here
Governor's Corner April 2014

| | |
| --- | --- |
| April 2014 | Patricia E. Sadler, MD, FACP, ACP Governor |
---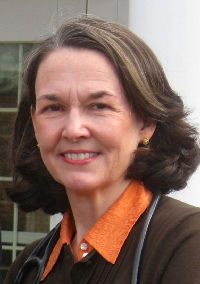 It is my pleasure to introduce myself to the South Carolina ACP members. I am Patsy Sadler, located in Clinton, S.C., and look forward to serving as Governor of our chapter over the next four years. I recognize I have big shoes to fill as Mike Hawkins retires as our governor; he has been a passionate voice for our membership and our patients during his tenure as Governor. I am blessed with his leadership as well as our leadership expertise on the council.
---
Spring Board of Governors/Internal Medicine 2014, Orlando, FL
Dr. Dawn Clancy was recognized for her four years of service as a Regent for the College. Dr. Clancy certainly leaves a legacy of commitment and advocacy in her wake. She has served our state well in the past as Governor and served the national interests of internists and our patients as regent.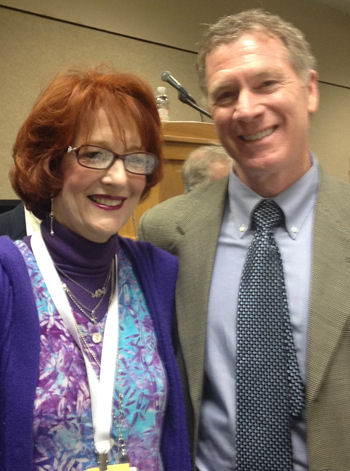 Dr. Mike Hawkins was recognized for his four years of service as our Governor, and thanks to his leadership, our chapter received the Chapter Excellence Award.
The Internal Medicine 2014 meeting in Orlando was, as usual, a smorgasbord of extraordinarily robust lectures, workshops, and panels. Dr. Hawkins and I were proud to have attended Convocation for our new Fellows: Dr. William Logan, Dr. Thomas Philip, Dr. Adelero Adebajo Dr. Mark Davis, and Dr. Sivanthan Balachandran.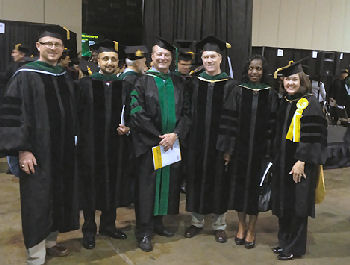 Achieving the status of Fellow in the College is one of life's sweet rewards for continuous scholarship, dedication, and involvement in the art and science of our work. We are proud as well of our Resident/Fellow Members who attended to present their posters at the national meeting.
---
Top Ten Priorities for Our National ACP
Dr. Steven Weinberger, ACP Executive Vice President/CEO, spoke at the Annual Business meeting and iterated the top ten priorities for the ACP for the upcoming year:
Establishing a MOC navigator for each member to get help with the requirements and to know what resources are available from the ACP, like Turbo Tax™.
Helping ACP members experience more joy in their professional lives by identifying those administrative burdens and complexities that complicate our practices and how we can advocate to reduce some of these and what resources can ACP provide to help overcome some of these obstacles. Also, help increase efficiencies for our practices with better team-based care, to use scribes to help with documentation and finally to decrease the professional isolation many of our physicians have in small practices and rural areas.
Expand ACP's reach internationally with our new Southeast Asia chapter and anticipated new chapter in India
Increased knowledge and use of high value care with our High Value Care initiative including curriculum in our residency programs as well as online high value care cases for practicing clinicians that allow them to receive maintenance of certification credit and patient safety credit.
Increase the impact of ACP's Smart Medicine, our web-based clinical decision support with expansion of use and content, eg., integrated in EMR, and partnering with other medical societies to adopt and endorse it.
Increase ACP's visibility in academic centers and institutions
Support of implementation of the Affordable Care Act and advocate for refinements of the ACA with focus on narrow networks, the restrictive drug formularies, and increase access to care through state expansion of Medicaid.
Improve the utility, safety, and quality of electronic health records with improving the usability of EHR and improve the interoperability.
Facilitate transitions to value-based payment and delivery models with elimination of SGR
Support effective partnerships among patients, families, and care teams with implementation with Center of Patient Partnership in Healthcare and focusing on how to work with consumers and industry to engage our patients in their healthcare.
---
Congratulations New Fellows!
We proudly congratulate four South Carolina physicians for their election to Fellowship:
Sivanthan Balachandran, MD, FACP
Steven E. Connelly, MD, FACP
Imran H. Iftikhar, MD FACP
Thomas M. Philip, MD FACP
Fellowship is an honor achieved by those recognized by their peers for personal integrity, superior competence in internal medicine, professional accomplishment, and demonstrated scholarship.
---
Welcome New Members!
SC ACP welcomes all new Members! We look forward to meeting you and we extend an invitation to join us at our Chapter meeting in October in Hilton Head:
David M Colon-Ruiz, MD
Randy Dalbow, MD
Sarah A. Ludington, MD
Angela R. McCreery, MD
Promila Rao, MD
Gail L. Rearden, MD
Dina L. Sharps, DO
Dorothy Thomas-Blume, DO
And our new Resident/Fellow members!
Jacob Z Cohn, MD
Jennifer Jones, MD
Alvin Gayee Kpaeyeh Jr, MD
Charles C. Sims, MD
---
From Our Diversity and Outreach Chair, Dr. James Adamson
The SC ACP Chapter has achieved and maintained a significant amount of diversity in the past several years. Some of this may be attributable to the Diversity Committee. However, a great deal of this activity can be related to other strong ACP programs (both locally and nationally). We are meeting the goals of our national organization to become more diverse in our membership, attitudes, and scientific programs. I want to see this effort continued. Therefore, we'll continue to target groups of underrepresented internists in our state for potential membership and involvement in the SC ACP.
---
Call for Nominations for James McFarland Award, Early Career Physician Award, and Laureate Award
The James McFarland Award recognizes physicians who have been involved in patient care in academic or private settings. The award honors those physicians who have demonstrated ongoing scholarship in the academic and/or clinical setting and who are actively involved in teaching at any and all levels. The awardees are board certified internists who have practiced in South Carolina.
The Early Career Physician award was established in 2006 to honor internists in their early career who demonstrate outstanding achievement in the areas of leadership, teaching, mentoring, academics, and volunteerism. This awardee is a physician within sixteen years from their medical school graduation.
The Laureate Award honors those Fellows and Masters of the College, who have demonstrated by their interest and conduct in their communities and in the ACP, an abiding interest in the quality of medical care, in medical education, and in research. This is the highest award that can be awarded at the chapter level.
If you would like to nominate a physician for any of these awards, please submit their name and CV to Dr. Mike Hawkins, Chair, Nominations Committee.
---
From our Credentials and Membership Committee Co-chair, Dr. Joanne Daniel-Saunders
I am a Board Certified Internist in Private Practice in Greenville South Carolina. Originally from Trinidad and Tobago, West Indies, I graduated from medical school at The University of the West Indies in 1991. Following Graduation, I completed my Internship and worked in Primary care in Nassau, Bahamas before pursuing residency training in Internal Medicine at Morehouse School of Medicine in Atlanta Georgia.
It was during residency training that I was first Introduced to the American College of Physicians and was a student member. On Graduating and moving to Greenville, I decided to maintain membership as a Physician member with the ACP.
Over the years attending annual South Carolina Chapter meetings has become an annual event which I actually look forward to.
Apart from being an opportunity to learn about current issues ,both clinical and non-clinical, affecting the practice of internal medicine, it is also a great opportunity to learn about resources available to physicians and to socialize with peers and meet new people and foster new friendships.
On a more serious note, it helps to keep me feel reassured that although there are many storms and darts currently being hurled at us , and which present as challenges and stumbling blocks to providing the best patient care, that the burden is not to be borne individually, but as a group, so that we can best advocate for our cause.
As co-chair of Membership and Credentials committee , I look forward to working with the ACP SC chapter Council and other committee members in finding ways to help increase the awareness among Internists , of the ACP South Carolina Chapter and it's mission and purpose in South Carolina, with the goal of increasing membership and participation so as to better shape the future of Internal Medicine and help to guide any changes in the image of Internal Medicine, practice of Internal Medicine and compensation for practicing physicians in the direction that is best for physicians and patients, and to enable physicians to feel equipped, prepared and confident that we can handle changes that we cannot avoid.
---
In the Forefront
ACP has been tirelessly working with representatives of the American Board of Internal Medicine (ABIM) regarding the new Maintenance of Certification (MOC) requirements. We all should have received from the ABIM a notification in January 2014 describing the new designation of "Board Certified" and "Meeting MOC Requirements". If you have not visited the ABIM website recently, take time to do that now. Remember, these are new ABIM requirements. The ACP is working for all of us to make these new requirements user-friendly and working to provide resources to make it valuable.
ACP Leadership Day 2014 is set for May 21 - 22, 2014. This event presents the opportunity for our voices to be heard on Capitol Hill. Last year we visited with all South Carolina Congressional offices and both Senators. Dr. Hawkins and I will attend this year as well.
---
South Carolina Chapter Calendar of Events
| Date | Event | Location |
| --- | --- | --- |
| May 21-22, 2014 | Leadership Day | Washington, DC |
| October 23-26, 2014 | SC Chapter Scientific Program | Sonesta Resort, Hilton Head |
Finally, if you want to get involved in our chapter, please let me know. We can work to align your expertise and interest within our committees and council.
Warm regards,
Patricia E. Sadler, MD, FACP
Governor,
South Carolina Chapter of the American College of Physicians