You are here
2016 Rhode Island Chapter Annual Scientific Meeting
2016 Rhode Island Chapter Annual Scientific Meeting
Congratulations to the 2016 Resident Forum podium presenters:
1st place: Dr. Somwail Rasla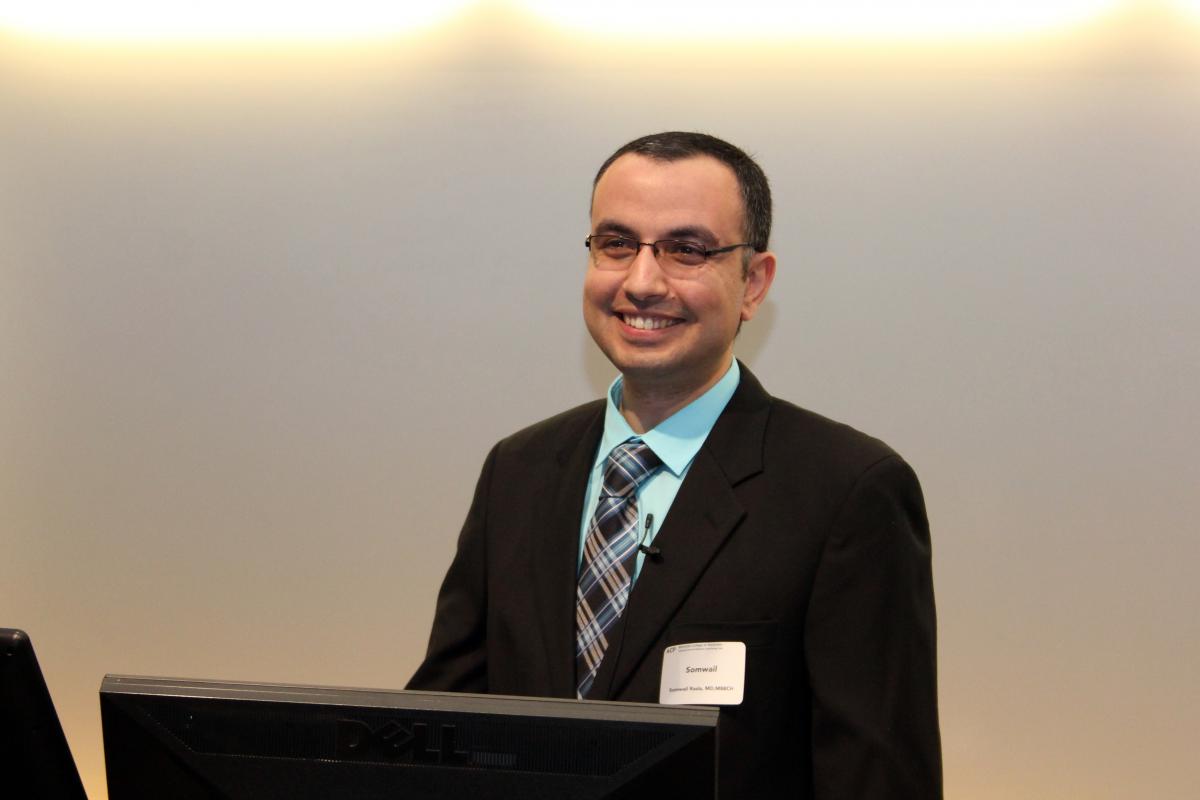 2nd place: Dr. George Cholankeril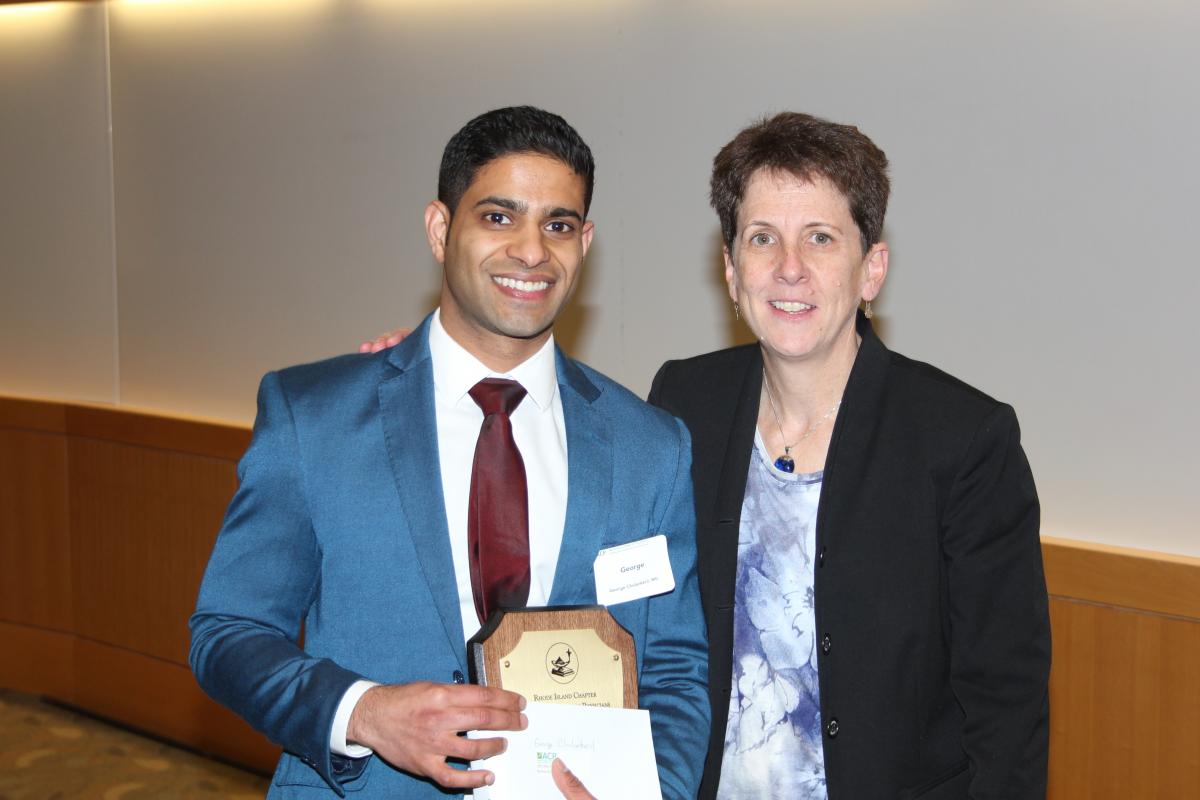 3rd place: Drs. Colin Woodard and Jonathan Winkler (Moderator: Dr. Kelly McGarry, FACP)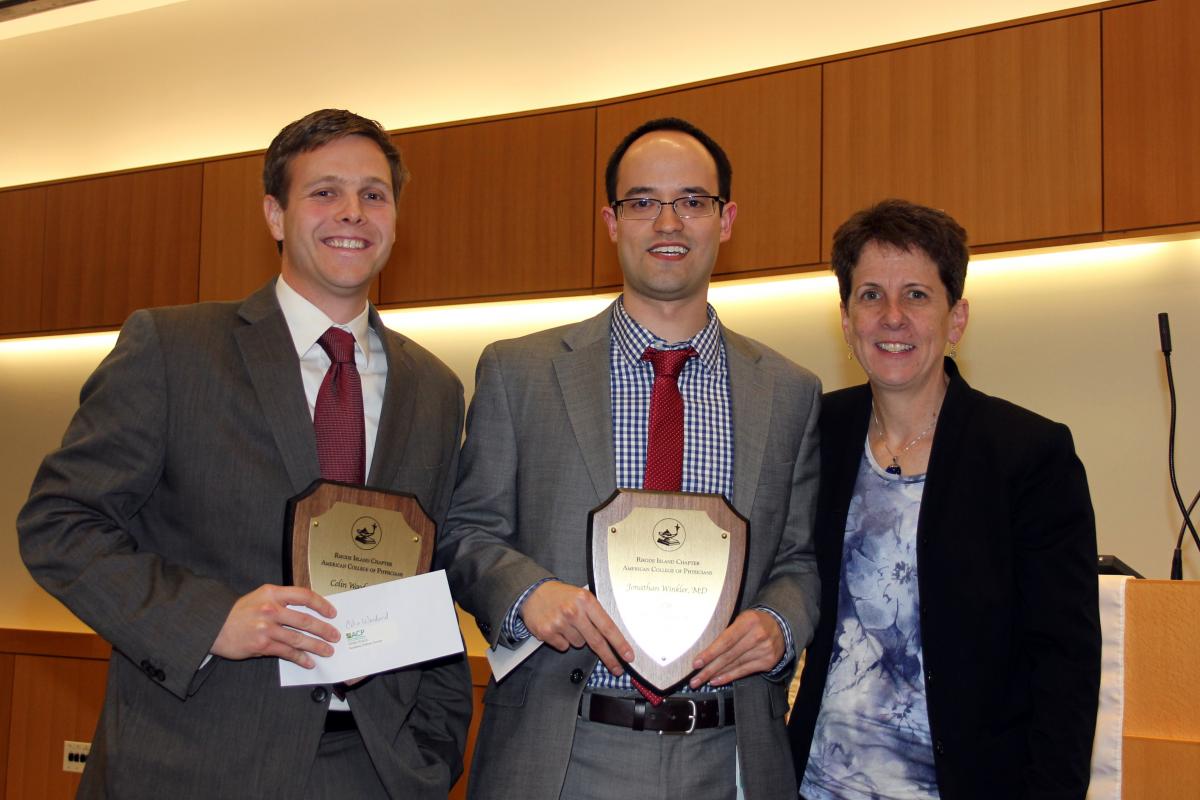 ---
Dr. Michele Cyr, MD, MACP, presented the 2016 Milton Hamolsky Lifetime Achievement Award to Dr. Mark Fagan, MD, FACP.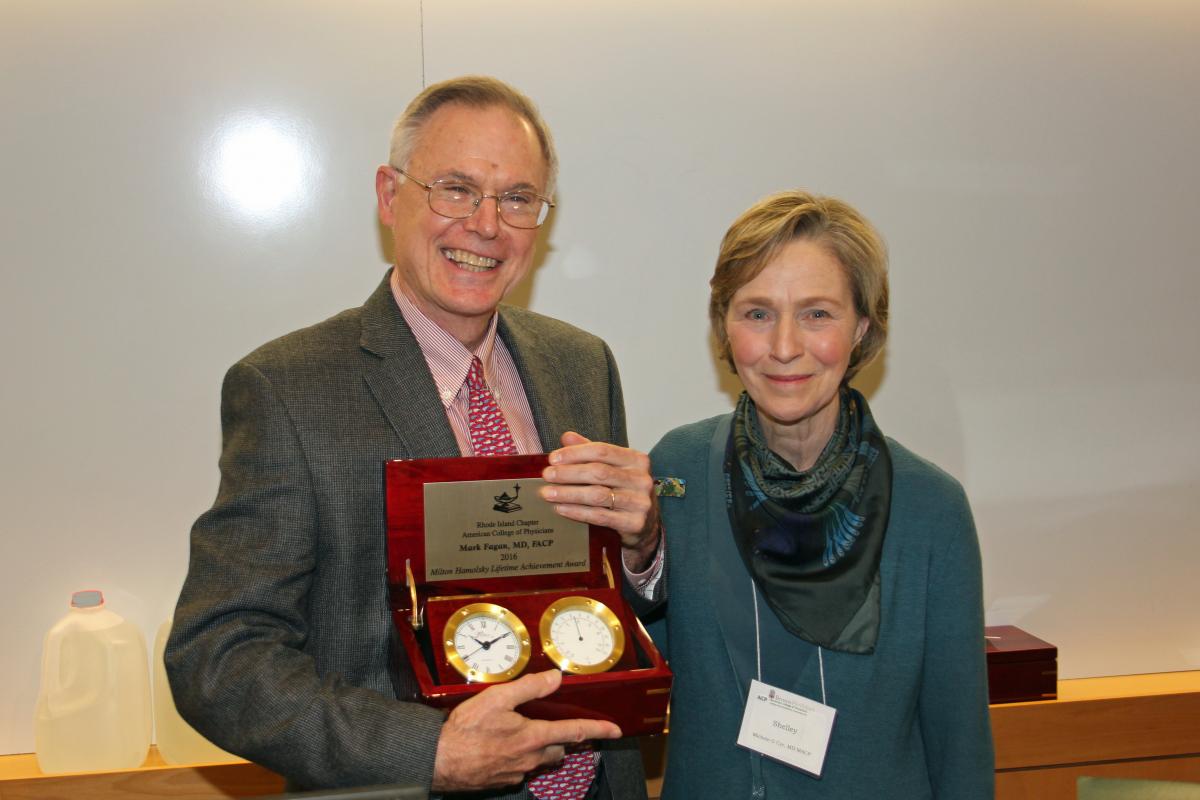 Dr. Fred Schiffman, MACP, presented the 2016 Irving Addison Beck Memorial Award to Dr. Frederick Crisafulli, MD, FACP.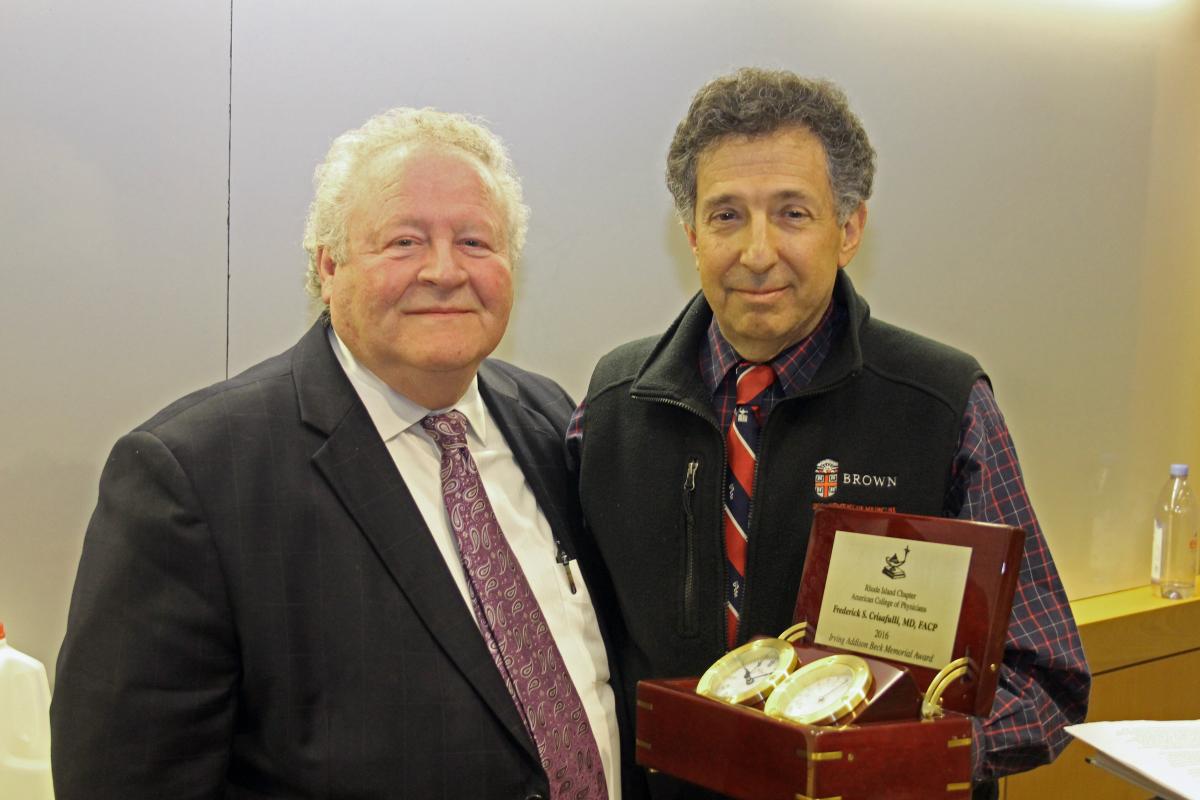 ---
Keynote speakers were Dr. Nicole Alexander-Scott, Director of the RI Department of Health (right), and Dr. Audrey Kupchan, MD, FACP, Governor, RI Chapter, ACP (left).