You are here
Puerto Rico Governor's Newsletter June 2016
Puerto Rico Governor's Newsletter June 2016

---
---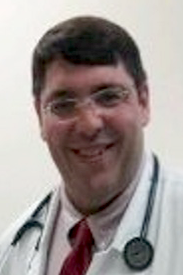 Jose Lozada-Costas, MD, FACP, ACP Governor
Dear Colleagues:
1- This past March 10-12, 2016, we had our annual meeting, and I want to thank you all for the fantastic attendance. I hope those of you who were able to go enjoyed both the excellent scientific program, organized by Drs. Ricardo Fernandez and Francisco Diaz-Lozada.
I also hope you enjoyed the outstanding Internal Medicine board review pre-course provided by the faculty from Mayo Clinic. We are hoping to provide this again next year, based on the very positive feedback.
2- In May 5-7, 2016, the National Meeting was held in Washington, D.C. It was preceded by the Board of Governors Meeting. I was glad to meet so many of you in our cozy reception.
In the BoG meeting multiple topics of interest to internists were discussed, including:
ABIM Maintenance of Certification
Palliative Care, Hospice, and Last Resort Options
Performance Measures, and what they mean to the practicing physician.
Measures to control use of Tobacco
Advocating against 'cold-call' retailing of pharmaceutical products and medical equipment to patients.
Adding electronic Stop orders for medications that are discontinued via the electronic health record.
I also want to congratulate the two new Fellows who attended convocation, Dr. Yussef Galib and Dr. Francisco Diaz-Lozada.
Also, congratulations and thanks to the Internal Medicine residents from Mayaguez Medical Center for representing us admirably in the Doctor's Dilemma competition.
3- Of interest to many of you, ABIM made a recent announcement regarding the Maintenance of Certification program. The ACP has been at the forefront of negotiations to make this process more viable for our members, particularly addressing the many issues with the controlled exam. Over the past few years, several changes have been made.
Suspension of the performance improvement component (Part IV) of MOC through 2018;
Acceptance of a broad range of CME activities for MOC self-evaluation of medical knowledge credit;
Creation of a "grace period" for those who have attempted, but failed to pass the recertification examination;
Review of the examination blueprint to ensure the relevancy of its content; and
Initiation of a pilot project by ABIM to evaluate the potential of providing online resources during the recertification examination.
Even with these changes, the MOC process continues to evolve. Earlier this month, the ABIM announced plans to begin offering physicians a new MOC assessment option in 2018. While the every-10-year high-stakes examination will remain one option, a second option will take the form of shorter, more frequent, lower stakes assessments. Whether these will be "open book," or not, is as yet unclear. Physicians who engage in this second option and meet a performance standard (not yet defined) will would not need to take the 10-year examination. The details and frequency of these lower stakes assessments have yet to be determined. It is important to note that physicians with certifications expiring before 2018 will need to take and pass the 10-year examination.
Here is the link to the communication from the ABIM.
4- The American College of Physicians and the Puerto Rico Chapter encourages all members to help strengthen our chapter by recommending ACP membership to colleagues. By joining the College, your colleagues will enrich their clinical knowledge and skills and have access to all of the ACP member benefits that you enjoy.
To thank you for your dedication to our organization, ACP offers incentives to members and their chapters that recruit new members through the Recruit-a-Colleague Chapter (RACC) Rewards Program.
As with the national Recruit-a-Colleague Program, the RACC Program rewards successful individual recruiters with dues credits for each new full Member or Physician Affiliate member recruited and a chance to win a trip to the annual Internal Medicine meeting. In addition, the RACC Program also provides rewards to the recruiters' chapters, including funding for chapter activities and complimentary registrations to the annual Internal Medicine meeting.
The 2016-17 Recruit-a-Colleague Chapter Rewards Program runs until March 1, 2017.
To participate, simply forward to your colleagues a membership application found at . To qualify for the program, your name must be listed on the recruiter line of the application, and the form must include the code RACC.
Thank you for your help in strengthening our chapter!
5- Lastly, for those of you who need to take an Internal Medicine Board Review course before our next one in March 2017, the following link lists the ones offered by the ACP during 2016:
---
New Members
Blas Anaya Amalbert, MD
Roberto A. Annexy Marquez, MD
Alfredo I. Canino, MD
Francisco Del Olmo, MD
Rene C. Gomez, MD
Agustin Juan Lopez Covas, MD
Dianne M. Marquez-Minondo
Lucy L. Ortiz, MD
Marcos A Parrilla-Rios, MD
Cristobal Rivera, MD
Diana O. Rivera Ruiz
Ruth Soto, MD
---
New Fellows
Jose A. Ayala Berrios, MD, FACP
Yussef Galib, MD, FACP
---
Contact Information
Jose A. Lozada-Costas, MD, FACP,
Governor, Puerto Rico Chapter