The Chapter Centennial Legacy Award celebrates ACP's centennial by recognizing one seminal chapter member whose service to the chapter had a significant impact on the chapter's viability. This individual should exemplify ACP's core values including:

Leadership
Excellence
Respect
Compassion
Professionalism
Responsibility
Read about the state awardee and join us in congratulating him.
---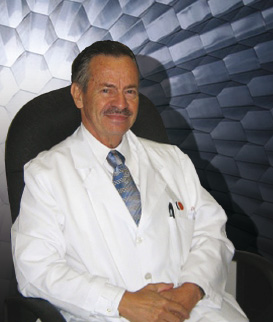 The Puerto Rico Chapter of the American College of Physicians is pleased to nominate Norman I. Maldanado, MD, MACP for the Chapter Centennial Legacy Award.
Dr. Maldonado is a Hematologist/Oncologist, and has always been a participant in the ACP. He currently both has a private practice and serves as full professor of Medicine in the University of Puerto Rico. In the past he has served as chief of Hematology, chancellor of the Medical Sciences Campus, and President of the University of Puerto Rico, during which time he served at the national level at many committees, incluying in the Board of the National Association of State Universities and Land-Grant Colleges and the Harry S. Truman foundation. He has always been active in our College, of which he is a Master, and received the Laureate Award in 1990.
More about the Chapter Centennial Legacy Award:
Award Booklet - full listing of winners
Press Release Template - for Chapter use