You are here
Pennsylvania Governor's Newsletter August 2016

---
---
Summer 2016 PA-ACP Newsletter
Introducing a new state-wide format. Find out what's happening across Pennsylvania!
---
A Word from your Governors
Southeastern Pennsylvania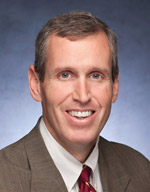 Gregory C. Kane, MD, FACP
Governor, Pennsylvania Southeastern Chapter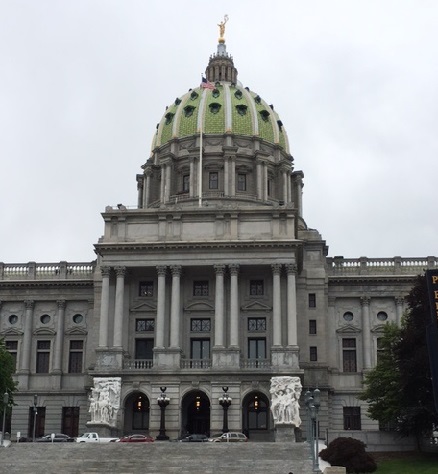 The growing national crisis of narcotic addiction has cast a bright light on opioid prescribing across Pennsylvania and across the country.
This past May, I joined a number of concerned Pennsylvania physicians to visit the state Capitol and bring this issue to the forefront. It was a very positive experience for myself and all who attended. As a follow up, we invited Dr. Ted Christopher, An ER doc at Jefferson and national leader on the topic, to lead a comprehensive joint Illinois and Pennsylvania ACP Chapter Webinar.
In acute post-surgical pain and in cancer pain, narcotics will continue to play an important role. For chronic pain, the value of narcotic therapy is much less clear. The simple truth is that every time we treat chronic pain, we must first ask ourselves as physicians and concerned citizens whether a narcotic is appropriate for the situation at hand. In many circumstances, there are non-narcotic alternatives, including non-narcotic pain relievers, stress reduction, physical measures, and physical occupational therapy. Please take the time to think and discuss these options.
With 10.3 million prescriptions for opioid/narcotic pain medications filled in Pennsylvania in 2015, it is remarkable that there has been nearly one prescription for every citizen of the Commonwealth!
The PA Medical Society is recommending that patients ask their doctors specific questions before taking any pill for pain. As an Internist in Pennsylvania, I applaud them for their action on this issue. Those questions are:
1. Is this prescription an opioid?
2. At what level of pain should I take this prescription?
3. Do I have to take every pill in the prescription?
4. Where can I safely dispose of remaining pills?
5. What can I do to avoid addiction?
6. What are possible warning signs of dependence or addiction?
7. What can I do if I believe that I might have developed a dependence on this drug?
It is equally important that we as physicians take our share of responsibility for the current situation. I realize that there are myriad reasons for how we got into this fix and I do not imply that others have not contributed to the problem. It is imperative that we examine what we can do to help address this crisis. It is critical that we follow prescribing guidelines and refer any patients who may have a substance use or abuse disorder for treatment in a non-judgmental manner. During my trip to Harrisburg, I found our legislators excited by the level of engagement of physicians from all four corners of our great state.
In addition to the information PAMED has provided to patients, they have also provided 5 active steps for physicians to follow:
1. Know the Guidelines and follow them!
2. Once the statewide database is up, please use it every time you prescribe.
3. Refer patients who may need help for treatment.
4. Discuss options. It may take more time but this is essential.
5. And finally, remind patients to keep pills safe! Pills can easily end up being used the wrong way if excess pills are left in medicine cabinets or counters.
Learn more at www.pamedsoc.org.
Please be aware that the end of summer, we expect the Pennsylvania prescription drug monitoring program to be up and running. In my own practice, I have seen that greater awareness can help lead to safer prescribing and non-opioid alternatives being used after a dialogue with our patients. Together, we can make a difference in this important issue.
Please enjoy this issue of our PA-ACP Newsletter and feel free to reach out with any questions.
Your Governor for the PA-ACP Southeastern Region,
Gregory Kane, MD, FACP
Eastern Pennsylvania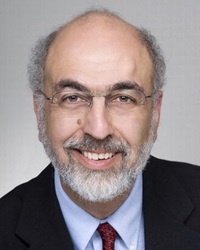 David L. George, MD, FACP
Governor, Pennsylvania Eastern Chapter
Dear Colleague,
As most of you are aware, payment models are rapidly moving from "volume" to "value". In order to provide the best care to our patients and communities and to maintain healing relationships with our patients, we must transform our practices. We all need to respond very quickly. The ACP has received a grant to help support successful transformation. This grant provides FREE services to help support transformation in your practice, including consultation. Whether you are a generalist or specialist, independent practitioner or member of a large health system, you may benefit from this grant program.
Exclusion criteria for this program include: participation in the Medicare Shared Savings Program (MSSP), the Pioneer ACO programs, the CMS Comprehensive Primary Care Plus (CPC+) or the CMS Multi-Payer Advanced Primary Care Practice (MAPCP).
If you are not in the "exclusion category", I would strongly encourage you to make contact with Dr. Daisy Smith, Senior Physician Educator, at ACP (DSmith@mail.acponline.org) to inquire about opportunities for your practice.
More information about the grant and ACP's role can be found here and here.
I hope that you will share positive practice transformation experiences so that I can share them with colleagues in the Eastern Region. I look forward to hearing from you! Please contact me at pa-acp@pamedsoc.org.
Thanks,
David George, MD, FACP
Western Pennsylvania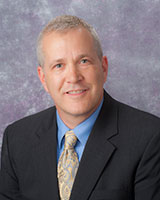 Thomas C. Grau, MD, FACP
Governor, Pennsylvania Western Chapter
PA-ACP welcomes our new Western PA Governor, Dr. Grau. Find out more about him here.
Dear ACP colleagues,
I am excited about assuming the position of ACP Governor for Western Pennsylvania. As a former military physician and longstanding clinician-educator, I have taken on a number of different positions throughout my career and have consistently found that the advice I receive from my physician colleagues has been invaluable in helping me adjust to each new role. So, I'd like to start my first newsletter by asking you to feel free to share with me your thoughts, concerns and opinions on Internal Medicine and the role of the Western Pennsylvania ACP.
I recently gave a presentation to the University of Pittsburgh Internal Medicine residents on the role of physician organizations, such as the ACP, in influencing local and national health policy. The presentation started with an exercise in which I asked them to pretend that their group would be starting a new physician organization for internists. I then asked them to address several questions, including:
1. What would be your goals for such an organization?
2. How would you structure your organization?
3. How would you assure your members' voices were heard and their needs were met?
The group identified a number of priorities that they would like to see in a physician organization, including professional development opportunities, mentoring of younger physicians, advancing the clinical practice of medicine, advocating for Internal Medicine, advocating for patients, and assuring professional satisfaction. In short, they came up with a partial list of what the ACP currently does. Their conclusion was that the list they developed was too long and that it would be challenging for one organization to take on so many roles. But, thanks to dedicated members such as you, that is exactly what the ACP does every day.
I'd like to highlight two recent changes that I feel will help the Western PA-ACP be more effective in serving its members.
The first is your newly-elected and appointed Western PA-ACP council, which you can review here. You will note that the council includes physicians from a variety of different practice settings, includes experienced physicians and early career physicians, and has both medical student and resident representatives. Please feel free to communicate with your council members.
The second is the new ACP website. To enhance its usability, the ACP recently underwent a major website redesign. The new website makes it easier to access information on advocacy, practice management, clinical guidelines, educational resources, Medicare reform, and other information of importance to our ACP members. Please visit and browse through the new website. I am confident you will find information useful to you.
Finally, I would like to thank several individuals who have helped me in my year as Governor-Elect. Alan Yeasted, our outgoing Governor, has been a wonderful role model for what it means to be a Physician-Leader. I have benefited tremendously from his advice. My fellow PA-ACP Governors, Dr. Greg Kane and Dr. David George, have been very patient in answering my questions and helping me understand the complexities of being Governor. Cicely Elliott, our chapter executive, and John Nikoloff our lobbyist, have also been invaluable resources to me.
Respectfully,
Thomas C Grau, MD, FACP
Governor Elect, Western Pennsylvania ACP
Room 304, North Tower
Pittsburgh, PA 15232
Phone: 412-623-3111
grautc@upmc.edu
---
Capitol Update
From John Nikoloff, ERG Partners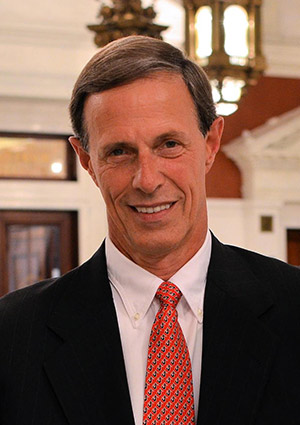 The Governor's 2016-2017 budget proposal requested a $33.3 billion budget that eliminated funding for regional cancer institutes, burn centers, and critical access hospitals, and cut $2.25 million in funding for MA payments to Academic Medical Centers. The proposal called for increases in income and sales taxes, an increase in the minimum wage to $10.15, and several other tax increases.
PA-ACP lobbied to put the health care funds back, and lobbied against increased personal income taxes and health-related sales taxes. The budget increases funding for Medical Assistance to Academic Medical Centers by $3.75 million, with another $1.371 million for critical access hospitals. Funding for regional burn centers and trauma centers was maintained at 2015-2016 levels. We have some concern that the General Assembly borrowed $200 million from the MCARE fund surplus, and will be insisting those funds be repaid per agreements.
The PA House and Senate, in a bipartisan fashion, sent the Governor a $31.63 billion General Appropriations budget bill and eventually tax and fiscal code bills which have now become law. Although the quick movement, positive tone, and general agreement on the budget was a big change from the gridlock of 2015, disagreements continued on how to pay for funding increases in the bill and 2017 will face a continuing large structural deficit.
PA-ACP's 2016 Priorities
In addition to the budget efforts, PA-ACP 2016 priorities continue to include opposition to independent practice for CRNPs, prohibition of non-compete clauses in physician contracts, legislation to regulate prior authorization and limit retroactive audits, and additional tort reform.
What's Happening in Harrisburg?
This year has been extremely active for PA-ACP and ERG Partners, as your lobbyists in Harrisburg. The first six months of 2016 saw the PA-ACP actively involved with the state Insurance Department after Highmark unilaterally announced its intent to cut physician payments under federal ACA contracts by 4.5%, starting April 1. The Chapter put out a statewide news release and asked Insurance Commissioner Teresa Miller to investigate the action, consider possible review of Highmark's use of "reserves," and use of artificially low premiums to increase their market share. In discussions with legislative leadership, PA-ACP noted that the Highmark action is one of many issues related indirectly or directly to physician contracts and procedures.
The State Insurance Department also announced that it would be proposing legislation to regulate balance billing by out of network physicians. PA-ACP testified to the Department with policy developed by the College that included transparency, reasonable reimbursement, consumer education and an objective process to resolve billing issues.
During the spring legislative session, PA-ACP advocated for several bills that have now received action in the House and Senate. See below for linked bills and additional information.
HB 60 provides for coverage of oral anti-cancer medications, and prevents insurers from charging additional costs or cost sharing for those medications vs. intravenously or injected cancer medications. This bill is now law.
HB 1064 gives immunity from liability to medical professionals without a preexisting patient relationship for an action arising out of emergency care under most circumstances. The bill is on the calendar for consideration by the full House.
HB 1619 would authorize Pennsylvania to join the Interstate Medical Licensure Compact and establish standards for telemedicine in Pennsylvania. PA-ACP has testified in support of this bill, forwarded the ACP policy paper on telemedicine, and is working with committee staff to ensure the bill meets our policy standards. It has passed the House and is on the Senate calendar for consideration.
This bill is a priority for PA-ACP. The Hospital and Healthsystem Association of PA has endorsed this bill. As written now, it would allow CNPs to practice without collaborative agreements after they have worked under such supervision for three years and 3,600 hours. Any CNP licensed in another state who can demonstrate they have met the three-year/3,600-hour requirements would be allowed to practice in Pennsylvania without a collaborative agreement.
PA-ACP is working with other medical professional organizations, to delay or amend the bill which passed the Senate in July. Physician groups plan a joint capitol advocacy day October 5, focused on students and residents/fellows.
Medical Marijuana
The Governor and Legislature overwhelmingly approved new legislation that approves the production, processing, and distribution of medical marijuana products in Pennsylvania. The Chapter is working with the Department of Health on regulations, safe harbor rules, and the role of physicians as this program is established in the state.
Leadership Day in DC
The Chapter was well represented at the ACP's Leadership Day events in DC May 3-4. A mix of eight "veterans" and 11 first-time participants met with staff from all 18 Congressional offices and both of the state's US Senators. We were joined as PA delegates by Annals Executive Editor Christine Laine and Deputy Editor Darren Taichman. The ACP priorities that were discussed included improving the care of patients with chronic disease; improving health information technology; improving telemedicine; integrating behavioral health into primary care; stemming the increase in opioid abuse; rising prescription drug costs; and more effective funding for GME.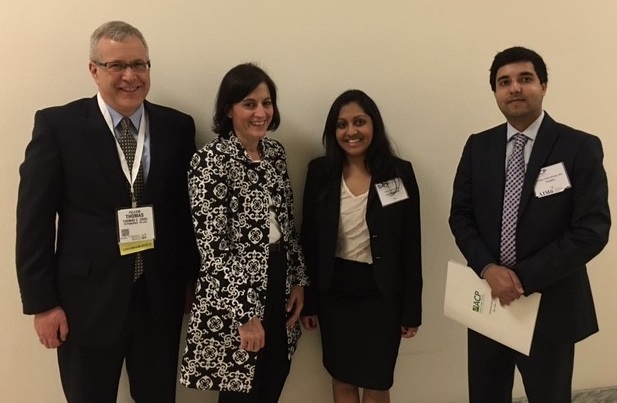 Caption: Dr. Thomas Grau, PAW Governor; Dr. Christine Laine (editor of the Annals of Internal Medicine); Dr. Neena Mohan (PGY 2 resident at Jefferson); and Dr. Furqan Khattak from UPMC during Leadership Day.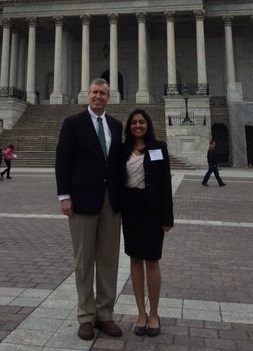 Caption: Dr. Gregory Kane and Dr. Neena Mohan during Leadership Day.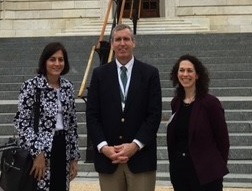 Caption: Dr. Christine Laine, Dr. Gregory Kane, Dr. Amy Davis during Leadership Day.
---
Southeastern Region Hosts First Story Slam Event
The first regional Story Slam took place on May 10 at Jefferson University. The Story Slam series is an open mic event that allows physicians to share their personal and moving humanistic stories about the joys and pitfalls of practicing medicine. For the inaugural PA-ACP event, five resident participants including Dr. Rahul Banerjee (second place) from University of Pennsylvania, Dr. William Fuller from University of Pennsylvania, Dr. Rachel Nash from Jefferson, Dr. Loheetha Ragupathy from Jefferson, and Dr. Zeeshan Nayeemuddin from Temple (first place).
The resident stories were poignant and captivating. They demonstrated the challenge of communicating with patients in the ICU, dealing with patients' altered sense of reality, celebrating with a patient who would be informed of his long-awaited cardiac transplant, dealing with patients suffering from drug addiction, and the unexpected rewards of listening to one's patient.
Six attendings shared stories of great variety, including the lessons we all learn from our own mothers, that "Morrie" still matters, that a simple plate of chicken and peas can make all the difference, dealing with shame, FDR, and getting locked up in the brig at the VA. Dr. Roz Kaplan received first honors (Jefferson), and Dr. Carol Chou was runner up (UPenn).
The Story Slam series has recently received Chapter Development funding from ACP, so stay tuned for more information and dates on our next PA-ACP Story Slam Event!
Caption: Dr. Bill Fuller from UPenn shares his story.
2016 PA-ACP Regional Abstract & Doctor's Dilemma SM Competitions
Abstract submission is now open! Complete rules and details are now available.
ACP Doctor's Dilemma
From David Aizenberg, MD, FACP
I am pleased to share that the University of Pennsylvania Department of Medicine resident medical jeopardy team finished tied for second place in the nation at the American College of Physicians (ACP) Doctor's Dilemma (also referred to as Medical Jeopardy) competition which was held in Washington, D.C. The Penn DOM team included Michael Ayers, Roland Li, Christopher Reilly, and Hari Shankar. Dr. David Aizenberg did an extraordinary job coaching the team in preparation for this competition. This was the culmination of 6 months of hard work and training that included 2 previous competition victories – including the regional tournament on November 14, when we handily deposed the 4-time returning National champions Albert Einstein Medical Center. On December 5, we became the state champions and earned the right to compete for the Osler Cup at the national ACP meeting in Washington, DC.
The national competition pitted 50 talented teams against each other from across the county and around the world. Our residents handily won the first two rounds of competition against US Air Force, Saudi Arabia, Quebec, Arizona, Kansas, Ontario, US Army, and Massachusetts (represented by MGH). The finalists included Indiana, Maryland, New Jersey, and Penn. Although we held a lead for some time in that round, New Jersey pulled away in the end for the victory. As Chair of the Department, I could not be more proud of our team. They prepared extensively for this competition – finding time after work and on their days off to practice as a team. Each of their scopes of knowledge is truly remarkable. At the competition they handled themselves with the utmost professionalism in both victory and defeat. Although they were disappointed about not bringing home the cup, they are already planning their training strategy for next year. Please join me in congratulating them in their incredible achievement!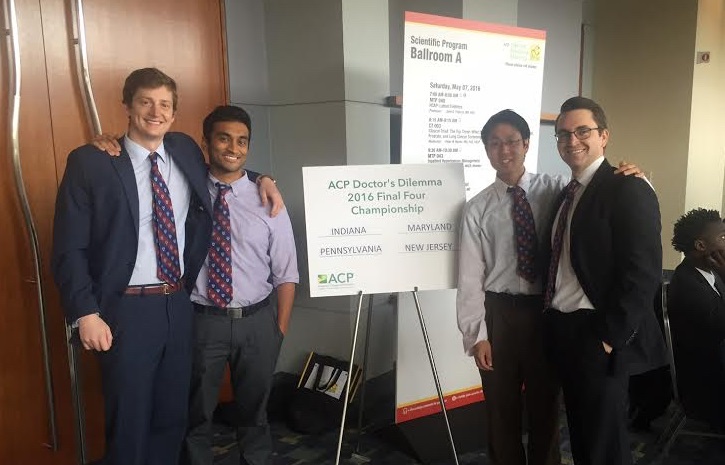 Caption: UPenn DOM team Michael Ayers, Hari Shankar, Roland Li, Christopher Reilly
Upcoming Events
Mark your calendars for the following PA-ACP Events:
Saturday, September 10: Quarterly Council Meeting
Saturday, October 1: Eastern Region Abstract & Doctor's Dilemma Competition
Saturday, October 15: Southeastern Region Abstract & Doctor's Dilemma Competition
Saturday, November 5: Western Region Abstract & Doctor's Dilemma Competition
Saturday, December 3: Doctor's Dilemma Finals, Council Meeting, and Annual Awards Dinner
Organ Donation
The New Jersey Academy of Family Physicians (NJAFP), in conjunction with the Center for Organ Recovery & Education (CORE) and Gift of Life, has launched the Physician Advocacy Campaignto implement organ donation recruitment in primary care practices throughout Pennsylvania. This program will raise awareness of the critical need for organ donor registration (rates are less than 50% in most Pennsylvania counties) and the influential role the primary care physician can play in this life-saving initiative.
A recent study at UPMC in Pittsburgh showed that with a brief educational intervention, primary care practices increased the number of organ donors by more than 8%, and patients stated that they prefer to register in a physician's office. You can save lives by helping patients register by simply making the registration form available at check-in and submitting completed forms. It's easy and there's no cost to your practice to join the campaign. NJAFP will provide free training (with CME) and free materials. There's even lunch for on-site trainings.
A CRITICAL NEED
• More than 121,000 people across the country are waiting for a life-saving organ transplant (more than 8,000 people in Pennsylvania)
• 22 people die each day while waiting
• One donor can save as many as 8 lives
• Many people don't register to be an organ donor because of misconceptions and lack of reliable information
IT'S EASY TO JOIN THE CAMPAIGN!
• On-site training (or WebEx) for your entire staff on the basics of organ donation, how to implement use of the registration form and answer patient questions.
• Free CME (and lunch for on-site trainings)
• Free materials such as registration forms and postage-paid return envelopes to send back forms, plus brochures and desktop posters
• Simple registration form submission process and re-order process.

Learn More
Contact Kris Samara at kris@njafp.org or at 609-362-6511 to schedule a training.
---
Congratulations to Our New Fellows
Rajashekar Adurty, MD FACP
Manju Alex, MD FACP
Puneet P Basi, MBBS FACP
Avnish K Bhatia, MD FACP
Jarol Boan, MD FACP
Rosemary A Cook, MD FACP
Michael S Cratty, MD FACP
Jayesh B Desai, MD FACP
Jeremy M Ellis, MD FACP
Dan Fabius, DO FACP
Gary S Fischer, MD FACP
Jose Fuentes, MD FACP
Vishwanath S Gharpure, MD FACP
Venkata Subhash Gorrepati, MD FACP
Marijka A Grey, MD FACP
Harvey J Hakim, MD FACP
James Edward Hartle II, MD FACP
David L Jaffe, MD FACP
Jennifer Johnson, MD FACP
Nancy T Kenney, MD FACP
Rachel A Kerner, DO FACP
Shabih U Khan, MBBS FACP
Michael L Kroll, MD FACP
William I Levin, MD FACP
Ryan McAuley, MD FACP
Kathryn M McKenna, MD FACP
Florence M Momplaisir, MD FACP
Jayamohan Vasudevan Nair, MD FACP
Andrew Ofosu, MD FACP
Dharmini S Pandya, MD FACP
Danilo O Policarpio, MD FACP
John C Reefer, MD FACP
Haseeda A Salam, MD FACP
Eric Schwartz, MD FACP
Scott E Shapiro, MD FACP
Jocelyn J Sivalingam, MD FACP
Rashna K Staid, MD FACP
William S Zillweger, MD FACP
---
Contact Us
Eastern Pennsylvania Governor
David L. George, MD, FACP
E-mail:David.George@readinghealth.org
Southeastern Pennsylvania Governor
Gregory C. Kane, MD, FACP
E-mail:gregory.kane@jefferson.edu
Western Pennsylvania Governor
Thomas C. Grau, MD, FACP
E-mail:grautc@upmc.edu
PA-ACP Administrative Office
777 East Park Drive
PO Box 8820
Harrisburg, PA 17105-8820
Phone: 888-817-3813
Email:pa-acp@pamedsoc.org
Chapter Staff
Cicely Elliott
Executive Director
Direct Phone: (717) 909-2699
Direct Email:celliott@pamedsoc.org
Contact for general/administration information
Kim Whetsell
Assistant Executive Director
Direct Phone: (717) 909-2683
Direct Email:kwhetsell@pamedsoc.org
Contact for communications information
Sharon Fahrer
Meeting Manager
Direct Phone: (717) 909-2697
Direct Email:sfahrer@pamedsoc.org
Contact for meeting and event information
Chapter Advocacy
John Nikoloff
john@pa-erg.com
VoterVoice: