You are here
2012 John Tooker Evergreen Award Winner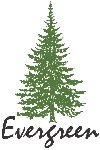 The Pennsylvania Chapter
received a 2012 Evergreen Award
for the following program:
Developing Southern Illinois and Pennsylvania LEADers
The ACP Illinois Downstate Chapter, in an effort to reach young physicians and aspiring leaders, developed a monthly webinar series "Developing Southern Illinois LEADers". At the same time, Pennsylvania Chapter was developing a similar program "GOAL: Growing Our Aspiring Leaders." Each governor spoke with her own Council of Young Physicians and found unanimous buy-in. The two Chapters collaborated to develop a 10-part leadership development webinar series to reach members of both Chapters. In order to showcase the quality of leaders within the ACP organization, both Chapters targeted established leaders within ACP, both nationally known as well as local leaders, to present the various topics during the webinar sessions. This collaborative effort allowed the chapters to secure as speakers the EVP, the former EVP, and current president of ACP, as well as former governors, Masters, former Chairs and members of the National Council of Young Physicians. The collaboration has allowed the Chapters to reach a greater number of developing leaders for nominally increased expenditures.
---
Read about other previous Evergreen Awards your chapter has received: