Oregon Chapter
The ballots for the current Governors-elect election have been mailed. The voting membership (Masters, Fellows, Members, and Resident/Fellow Members with an electdate of 9/1/2013 or earlier) can vote online at(www.directvote.net/ACP/) or mail-in ballot. You will need your mailed ballot with your ACP Member Number and Election Passcode in order to make a vote. Below are the bios and statements of the candidates that are running in this election. Online voting began on September 21, 2015 and ends on November 9, 2015 at 11:59 PM Eastern. Please be sure to vote!
For replacement ballots and election customer service, e-mail support@directvote.net or call toll-free 1 866 909 3549, Monday-Friday, 8:00 a.m. - 5:00 p.m. Central. For general election information, you may email Evelyn James, Governor Election Coordinator, or call her at 215 351 2699.
---
Charles Kilo, MD, MPH, FACP

EDUCATION: BS, University of Missouri, Kansas City, MO MD, Washington Univ., St. Louis, MO MPH, Harvard Sch. of Public Health, Boston, MA
POST DOCTORAL TRAINING: Internal Medicine Residency, Barnes Hospital/Washington University, St. Louis, MO Infectious Diseases Fellowship, The Harvard Combined Infectious Disease Training Program, Boston, MA
CERTIFICATION: ABIM Board Certified, Internal Medicine
PRESENT POSITION: Vice President and Chief Medical Officer, Oregon Health & Science University
ACP CHAPTER INVOLVEMENT/LEADERSHIP ACTIVITIES: Oregon Chapter, Health Policy Committee
ACP NATIONAL ACTIVITIES: Fellow, ACP
OTHER APPOINTMENTS/ACTIVITIES: Member, President's Council of Advisers on Science and Technology, Systems Engineering in Healthcare Task Force Chair, Association of American Medical Colleges Clinical Innovation Challenge Board Member, The Foundation for Medical Excellence Advisory Board, Primary Care Progress Board Member, TransforMED Board Member, ABIM Internal Medicine Specialty Board Guest Faculty, Stanford Clinical Excellence Research Center
AREAS OF PROFESSIONAL INTEREST/EXPERTISE: Performance Improvement and Quality Management System Design for High Performance General Internal Medicine
CANDIDATE STATEMENT: Caring for patients and striving for excellence - these are the core of an internist's daily work and I believe the Oregon ACP can be an effective force to promote these aspirations. Internists seek an environment that fosters excellence, not one that gets in the way - one that makes the clinician's life easier, not harder. This requires a strong voice on behalf of internists along with the structures that position us to lead by promote meaningful performance improvement in our daily activities. Healthcare reform and health policy changes will continue to impact all internists and the Oregon ACP should be a strong guiding voice in that dialog, locally and nationally. My background as a former Vice-President of the Institute for Healthcare Improvement, President of a private medical group for 10 years, and now Chief Medical Officer at OHSU provide lessons and skills that can help Oregon's internists excel together.
---
Marianne C. Parshley, MD, FACP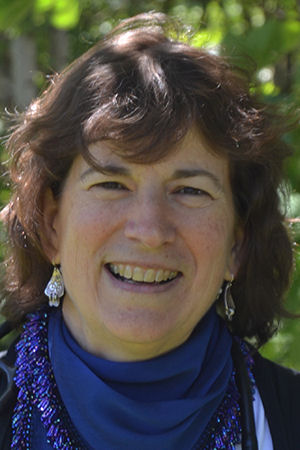 EDUCATION: Dartmouth Coll. BA 1980 cum laude (Psychology with high honors in major) Dartmouth Med. Sch. MD 1984
POST DOCTORAL TRAINING: Internship Int. Med.-Providence Medical Center, Portland OR-1984-85 Residency Int. Med.-Providence Med. Ctr., Portland, OR-1985-87 Chief Resident Int. Med.-Providence Med. Ctr., Portland, OR-July 1, 1987-June 30, 1988
CERTIFICATION: ABIM- 1987; Recertification (Voluntary) 1994 Recertification (Voluntary) 2005 Voluntary Maintenance of Certification program participation since 2009
PRESENT POSITION: Providence Medical Group- Portland, OR-Int. Med. physician at PMG Gateway Int. Med. Clinic-1993-pres.
ACP CHAPTER INVOLVEMENT/LEADERSHIP ACTIVITIES: Co-chair, OR Chapter Council of Women Physicians -2013-2015; Advisory Board mbr., OR Chapter Council of Women Physicians -2010-pres.; OR Delegation Participant at Leadership Day 2011-2015; Governor's Advisory Board, OR Chapter 2012-15; OR Chapter Governor Nominating Comm. 2015
ACP NATIONAL ACTIVITIES: FACP 2011; Advocates for Internal Medicine Network 2010 to pres.; Internal Medicine 2015, 2013, 2011, 2010
OTHER APPOINTMENTS/ACTIVITIES: OR Med. Assoc.: Speaker and Exec. Comm. - 2014-pres.; Board of Trustees - 2013-pres.; Legislative Comm. - 2014-pres.; Reference Comm. - 2012-pres.; Bylaws Comm. (ad hoc)- 2015; Exec. Search Comm. -2015; Participant OMA Doctor's Day/State Legislature - 2015; Delegate to House of Delegates 2008-12; Metropolitan Med. Soc. of Portland (formerly Multnomah County Med. Soc.); President 2011-13; President Elect-2010-11; Past President- 2013-14; Finance and Human Resources Comm. Nov. 2011-15; MSMP representative to the Health & Medical Multi-Agency Coord. Comm. of the NW OR Emergency Preparedness-2011-2014; Board of Trustees- 2007-15; Board of Metropolitan Med. Foundation of OR - 2010-11 and 2013-14; Volunteer physician, Faith in Practice: May, 2015, Village Primary Care Team to Santa Rosa Guatemala March, 2014- Village Primary Care Team to El Progresso Guatemala; Adult leader/ Medical Support, McMinnville collation of churches (Y.A.H.O.O. Mexico Mission) Amor Ministries trip to Tecate 2013; Volunteer physician, Medical Teams International: 2011-Village Primary Care Team in Nicaragua; Volunteer physician, Compassion Beaverton Oct. 2011-2013; Cofounder/member, ad hoc Providence Women Phys. Group 1993-pres.
AREAS OF PROFESSIONAL INTEREST AND EXPERTISE: Health Policy with specific interest in access to care, improving community health, care of the poor and vulnerable, funding med ed and GME, and supporting practicing physicians. Improving Physician Wellness both through formal and informal programs and efforts. Practical use of, interoperability of and easing the front line burden of electronic health records.
CANDIDATE STATEMENT: As a primary care internist for 28 years, I see the growing need for internal medicine specialists inside and outside hospital walls to care for our aging patients and to advocate for our community. I believe internists, as physician-citizens, have powerful voices for shaping health policy that ensures access, fosters healthy communities and supports practicing physicians so we can recruit and retain internists for Oregon. To do this, our Chapter needs to extend ACP's advocacy to the Oregon Legislature, so our expertise is heard. In this changing world we must also work to adapt our organizations, clinical practices, education, and communication to engage the digital natives in the next generation of internists, as well as to support currently practicing internists as we adapt to the new landscape. My experience with medical organizations, advocacy, and front-line practice position me well to lead these changes.