You are here
Ohio Governor's Newsletter May 2017
Ohio Governor's Newsletter May 2017

---
---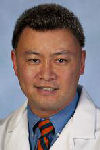 Michael J. Tan, MD, FACP, ACP Governor
---
Governor's Message
It was wonderful to see so many Ohio colleagues at IM2017 in San Diego. Participants enjoyed robust sessions, poster presentations, and collegiality. Several of our Chapter's accomplishments deserve special note.
The Cleveland Clinic-Akron General team survived the elimination round of Doctors Dilemma.
Several associates from programs statewide presented their posters for the associates competition.
Dr. Abhishek Karwa was one of four finalists chosen to present at the Dragon's Lair competition.
Twelve new fellows marched in convocation
Our combined Ohio and military chapters' reception was one of our best attended
The Ohio and Air Force Chapters won a John Tooker Evergreen Award for our collaboration on our combined Chapter meeting.
These accomplishments highlight the great work, cooperation, and collaboration our internists perform daily throughout our state, and ACP is here to help support these endeavors. Some key priorities for the coming year will remain to be the educational center for internal medicine, to advocate for meaningful ABIM-MOC transition for internists and internal medicine subspecialists, to advocate for internists regarding relevant governmental issues, and to help members experience greater practice satisfaction and fulfillment.
Rob Colon and the Program Committee have assembled a fantastic Chapter meeting for October 19-20, 2017 at the Greater Columbus Convention Center. We will again be partnering with Air Force to enhance the content of the meeting. The theme of the meeting will be "Healthier Patients through Disease Prevention," and this will apply also to physician wellness where we will also have two sessions from ACP Regents dedicated to maintaining and improving physician well-being. We will continue to have our Doctors Dilemma, medical student, and associates abstract, and for the first time, we will also be having an Early Career Physicians Abstract Competition. Plan on attending our best meeting offered.
Lastly, being halfway through my term as Governor, it is time to elect my successor, and the nominations committee is reviewing candidates from a healthy pool of Chapter leaders. Be on the lookout for your ballot that will be available in the summer.
Thank you for being members of the ACP; your membership strengthens the organization locally and nationally.
Michael J. Tan, MD, FACP, FIDSA
---
Membership Update
Membership remains stable and strong. We are in a new year of recruiting, and as with previous years, members receive a chapter dues reduction of $100 per new member recruited. The chapter also receives an incentive for each new member recruited by an existing member. Why are you in ACP? Talk to your colleagues, and point them to Membership website and ask them to mention you as a recruiter.
---
Ohio/Air Force Combined Scientific Chapter Meeting October 19-20, 2017
Our next scientific chapter meeting is scheduled for Thursday and Friday, October 19-20, 2017 at the Greater Columbus Convention Center.
This year's theme is Healthier Patients Through Disease Prevention.
Rob Colon, Program Chair, along with his committee have come up with a full schedule of CME sessions on preventative medicine including Maintaining Physician Wellness, 3 SEP Modules, two Ultrasound Workshops, as well as our Resident Drs. Dilemma competition and Resident/Fellow and Medical Student Poster Competitions. In addition, two Regents of the College will be attending and presenting on physician wellness and satisfaction.
New this year will be an Early Career Physicians Poster presentation session on Thursday afternoon.
Be sure to join colleagues for the 2nd Annual Fun Run on Friday morning. Details will be in your brochure.
This year's program looks exceptionally robust. Registration for the meeting is scheduled to open in June.
---
Leadership Day 2017
Leadership Day is fast approaching. This year Ohio has 19 members including 8 medical students traveling to Washington DC to meet with legislators. Registration for this years' Leadership Day is now closed.
---
Call for Chapter Awards
The Awards Committee is now accepting nominations for Laureate, Master Teacher, Internist of the Year, and Volunteerism and Community Service Awards. Awards will be presented on Thursday, October 19th at the Annual Scientific Meeting. The deadline for nominations is July 15th. Criteria and a list of past award winners can be found here .
---
Internal Medicine 2017
IM2017 was held March 29th through April 1st in San Diego. We had 27 residents and 6 students presenting posters and our Drs. Dilemma team from Akron General did a great job in representing Ohio. We had 12 Fellows walk in convocation. See our Facebook page for pictures from Convocation as well as our Chapter Reception. Pictures will be on our website soon.
---
New Fellows
The following physicians were elected to Fellowship:
Anand Bhat, MD FACP
Michael R Canos, MD FACP
Dima L Diab, MD FACP
Binay C Eapen, MD FACP
Aamir Khan, MBBS FACP
Charles Matriano Lim, MD FACP
Amanda D Maynard, DO FACP
Prisca Maynard, MD FACP
Bradley A Moore, MD FACP
Imran R Naqvi, MD FACP
Ganesh Pantham, MBBS, MD, FACP
Lakmali C Ranathunga, MD FACP
Jaskirat Singh Randhawa, MD, FACP
Robert Rubin, MD FACP
Silvi Shah, MD FACP
Khaldoon Shaheen, MD FACP
Nishit Kumar Srivastava, MD FACP
Muhammad Ali Syed, MD FACP
Natthavat Tanphaichitr, MD FACP
Houman Varghai, MD FACP
Vamsidhar Velcheti, MD FACP
Houston Vovan, MD FACP
Jennifer Wall Forrester, MD FACP
James Willey, MD FACP
---
Social Media
Be sure to "like" our Facebook page, ACP Ohio Chapter, for updates and pictures.
---
Member Highlights
Membership is not just paying dues. It's about taking advantage of the discounts, education, advocacy, and collegiality. It's also about honoring your colleagues. Do you know of a member who should be honored with an award or perhaps advancement to Mastership? Let us know !
---
News From the National Office of ACP
ACP Unveils New Section Online: Sharing Our Stories
A new page on ACP's website, "Sharing our Stories", features a collection of personal perspectives, anecdotes, and reflections about internal medicine, career paths, and achieving professional satisfaction from ACP members and other internists. Additionally, the page features "My Kind of Medicine Profiles," an ongoing series of physician profiles, highlighting physicians who chose internal medicine as a career path and have had fulfilling and successful lives based on that choice.
Visit Sharing our Stories to access the page.
New Paper from ACP Examines the Ethical Use of EHRs and Health IT
A new ACP paper, Ethical Implications of the Electronic Health Record: In the Service of the Patient, addresses how EHRs can best serve the patient-physician relationship and patient care; patient autonomy, privacy, and confidentiality; and professionalism, clinical reasoning, and training.
The paper asserts that electronic health records should facilitate high value patient-centered care, strong patient-physician relationships, and effective training of future physicians. EHR use should assist and enhance clinical reasoning and the development of cognitive and diagnostic skills. Features such as copy-and-paste should be employed judiciously, reflect thought processes about the current patient encounter, and meet the ethical requirements for an accurate and complete medical record. The paper also addresses confidentiality issues and the risk of unauthorized disclosure and use of protected health information.
The paper was developed by ACP's Ethics, Professionalism, and Human Rights Committee, and was published in in the Journal of General Internal Medicine.
Patient Education Resources for Arthritis and Hepatitis Awareness Month
May is both Arthritis Awareness Month and Hepatitis Awareness Month. Help support your patients in managing their own care with ACP's arthritis and hepatitis patient education resources. Arthritis resources include our "Live Better with Rheumatoid Arthritis" guidebook and our two-page Patient FACTS sheets for rheumatoid arthritis and osteoarthritis. We also offer Patient FACTS sheets for hepatitis B and C. These patient-tested resources not only share valuable information about the conditions, but also promote action strategies and self-management.
Use the links below to access these high-quality tools for patient engagement:
Rheumatoid arthritis
Osteoarthritis
Hepatitis B
Hepatitis C
ACP's full library of patient education resources