You are here
Ohio Governor's Newsletter July 2016
Ohio Governor's Newsletter July 2016

---
---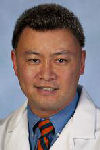 Michael J. Tan, MD, FACP, ACP Governor
---
From the Governor
The ACP Ohio chapter has strong membership participation and engagement, and we want to continue this with a robust annual meeting and participation on at the national College level. We partnered with our military chapter colleagues from Navy, Army, and Air Force to celebrate our accomplishments as physicians and members at our combined reception at IM2016 and enjoyed an evening of reunions and networking. Thanks to the Governors of these chapters for helping orchestrate this event, and thanks to everyone who attended to make this reception a success. Similarly, we will once again be partnering with Air Force for a combined Ohio/Air Force Annual meeting in October. Registration is now open, and details are below. This year we are making some changes to the schedule to hopefully make meeting transitions less stressful. We have a robust schedule incorporating many topics that have been requested our membership. At a national level, the College continues to work with ABIM to bring change to the MOC process, and we are truly seeing change and compromise to our benefit. Be reassured that even though there is movement, ACP continues to work with ABIM to voice our concerns and make change more substantive. Advocacy is on the forefront as well, and Dr. Sullivan summarizes state and national initiatives below. Your ACP membership dues are providing you valuable education, advocacy, and professional efforts at the local and national level. It's a privilege serving as your Governor, and I thank each of your for being a member.
---
Membership Update
While membership counts for our chapter are strong and stable, we can continue to grow our influence with your help. Please consider the ACP recruit-a-colleague program. Recruit your colleagues by explaining your reasons for being a member. Talk about education, MKSAP, advocacy efforts, MOC reform, professional support, and collegiality. For every member you recruit, you receive a $100 dues credit (maximum value of one year's dues). Just ask your colleague to list you as their recruiter.
---
Ohio/Air Force Combined Scientific Chapter Meeting, October 13-14, 2016
Dr. Rob Colon from Wright State University is again chairing our Chapter's annual meeting Planning Committee. The meeting will be held at the Greater Columbus Convention Center and a block of rooms is available at the Hilton Downtown Columbus until September 12th.
We are once again offering two Professional Development Seminars and two SEP modules on Thursday. A third SEP module is being offered on Friday afternoon. This year MOC points can be obtained not just by attending SEP modules, but also by participating in the annual meeting. This will be a great and economical way to accrue MOC and CME. In addition, we will be having more faculty participation by Air Force lecturers, expanded ultrasound workshop openings, and expanded programming for early career physicians. We'll continue to have our Resident Doctor's Dilemma competition, as well as Medical Student and Resident Poster competitions. We have revised our awards lunch and dinner plans, and expect this to help meeting transitions be more friendly, but also more interactive with fellow meeting-goers. Sue Hingle, MD, FACP, Chair-Elect, Board of Regents will be attending our meeting as college representative.
Registration is now open. View the meeting brochure here:
Register online here:
The Medical Students and Resident/Fellows Abstract Competition is now closed. Judging has been completed and the results have been sent out. Congratulations to all those accepted to present posters in October.
We are always in need of poster judges at the Annual Meeting. Please contact Kimberly McBennett to judge resident posters on Friday or Beth Liston to judge student posters on Thursday.
Meeting participants will have an opportunity to purchase raffle tickets for MKSAP 17 complete, which includes digital, print, and online versions for this outstanding product. Proceeds will benefit endeavors of the Medical Students' Council.
As ACP is promoting physician physical and emotional wellness, we are planning an untimed 5k fun-run at 6AM on Friday, October 14 starting from the Hilton. Details and a course map will be available at the meeting.
---
Town Hall, October 14, 2016
Please join us for our Town Hall meeting on the second day of our Scientific Meeting. Town Hall is a forum to discuss our chapter state as well as address questions or concerns for our chapter and national organization. We will also be holding our annual elections. This year, two Governor's Advisory Council members will be seeking reelection to a second term for their At-Large posts. Dr. James Kravec has had to resign his At-Large position so we are seeking nominations for someone to finish out his term. Wayne Carlsen's second term as Treasurer will be concluding at the chapter meeting, and the Nominations Committee is accepting nominations for this position. Please contact Dr. Joseph Myers with your nomination. Contact Jan Wrassman or myself if you are interested in more participation in the Chapter.
---
News from the Awards Committee
The Awards Committee is seeking nominations for Laureate, Master Teacher, Internist of the Year, and Volunteerism and Community Service Awards. The deadline for nominations is July 15th. Criteria and a list of past award winners can be found at https://www.acponline.org/sites/default/files/documents/about_acp/chapters/oh/16_awards_call.pdf
---
Internal Medicine 2016
This year's Internal Medicine Meeting was held in Washington DC from May 5th to May 7th. At the Convocation Ceremony held on May 5th, Ohio had 15 new Fellows march in convocation.
Members of the Ohio chapter were active throughout the meeting giving presentations and participating in various competitions.
Two students from Case Western Reserve University School of Medicine in Cleveland were chosen as podium presenters for their outstanding efforts in the ACP National Abstract Competition. Congratulations to Michael D. Hadley MD for his presentation titled "Insulin Under Duress-Identifying and Treating Insulin Autoimmune Syndrome" and to Ankita Satpute MD for her presentation titled "Jejunal Varices: A Rare Source of Gastrointestinal Bleed."
This year we were pleased to combine with the ACP Military Chapters at our Ohio Chapter Reception on Friday, May 6th. Members of the Air Force, Army and Navy joined with Ohio in celebrating another successful year. This year we received sponsorship from NEOMED, Mercy Health, Ohio State University, University of Cincinnati and Wright State University. We appreciate their support. Without it we would not be able to host such a great event.
We look forward to seeing you next year at Internal Medicine 2017 in San Diego, CA!
---
Leadership Day on Capitol Hill 2016 by Dan Sullivan
ACP Ohio had a strong presence in Washington DC at our annual advocacy event. We shared best practice for advocacy on May 3nd and then went up to Capitol Hill to reach out for our patients on May 4th.
Ohio lead the way by arranging for medical students to be part of the team. Five students from four schools joined us and were passionate in sharing our important themes.
Our Governor, Dr. Michael Tan, and Past Governor, Dr. Greg Rouan, were both part of our representatives from all part of membership.
Opioid Abuse, Graduate Medical Education, Chronic Care Management, Telemedicine, and Drug Pricing were some of the major issues.
---
Ohio Chapter Member Accomplishments and Celebrations
L. Austin Fredrickson, MD of Summa Health has joined the ACP National Membership Committee as its resident representative. Austin has served on the Ohio Governor's Council for 5 years beginning as a student rep and continues as the resident representative. Congratulations to Austin for this achievement!
Daniel Sullivan, MD, FACP of Cleveland Clinic has been nominated to serve on the ACP Services Political Action Committee (PAC) Board of Directors. The term is for 3 years beginning in July 2016. Dan has been invaluable to the Ohio Chapter for his longtime service to the Governor's Advisory Council as Chair of the Health and Public Policy Committee. We appreciate his dedication and commitment to advocacy. Congratulations and thank you Dan!
---
New Fellows
The following physicians were elected to Fellowship:
Utkarsh Acharya, DO, FACP
Mehran Attari, MD, FACP
Don Benson, MD, FACP
Prabhjot K Brar, MBBS, FACP
Seuli M Brill, MD, FACP
Patrick L Brine, MD, FACP
Megan E Brundrett, MD, FACP
John A Davis, MD, FACP
Steven C Dellon, MD, FACP
Rajalakshmi Esakky, MD, FACP
Adam A Fershko, MD, FACP
Joseph Flood, MD, FACP
Kevin C Frey, MD, FACP
Ellin F Gafford, MD, FACP
Kevin J Goist, MD, FACP
Jillian L Gustin, MD, FACP
Mbonu N Ikezuagu, MD, FACP
Varalakshmi Janamanchi, MBBS, FACP
Harish Kakarala, MD, FACP
Ulysses J Magalang, MD, FACP
Martha M Orabella, MD, FACP
Chirag R Patel, DO, FACP
Pradnya D Patil, MD, FACP
Chelsey A Petz, MD, FACP
Aarthi Rajkumar, MBBS, FACP
Ramachandran Ravichandran, MD, FACP
Matthew D Russell, MD, FACP
Satnam S Sandhu, MD, FACP
Andrew I Schamess, MD, FACP
Eric R Schumacher, DO, FACP
Munir P Shah, MD, FACP
Katherine J Walsh, MD, FACP
Philip L Weisfelder, MD, FACP
Elham A Yousef, MD, FACP
---
Ohio ACP Calendar of Events
2016 Annual Chapter Meeting, October 13th-14th, Greater Columbus Convention Center
Governor's Advisory Council Meeting – October 13, 2016 at the Greater Columbus Convention Center
IM2017 – March 28-29, 2017, San Diego, CA