You are here
Ohio Governor's Newsletter December 2017
Ohio Governor's Newsletter December 2017

---
---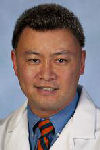 Michael J. Tan, MD, FACP, ACP Governor
---
Governor's Message
The more time I've spent as part of the College, the more I realize how much presence and influence the College has on the practice of medicine. Through advocating for healthcare issues, MOC reform, education, and collegiality, the ACP is the premier medical specialty society, and we should be proud to be a part of it. We recently had another successful Ohio/Air Force Chapter meeting. Having two regents and our Air Force colleagues helped with the depth of our program. It was a pleasure to recognize our peers, chat with colleagues, highlight the accomplishments of our residents and students, hear your concerns, and attend fantastic sessions. We are in the early planning stages of next year's meeting, and hope to see you there. We have also just completed the election of our next Governor, and we are very fortunate that we had two exceptional candidates for the role. The Chapter calendar is quickly filling with 2018 meeting planning, upcoming Leadership Day, and the strategic planning retreat, held after our election cycle to solidify our plans. If you have interest in becoming more involved with the chapter, through recruiting, advocacy and/or Leadership Day, meeting planning, committee, awards, and abstracts, we'd love to hear from you. Thank you for being a member of the College and our Chapter, and have a fantastic holiday season, and happy New Year.
---
Governor Election
Congratulations to Craig Nielsen, MD, FACP who is our Governor-Elect designee! He will become Governor-Elect at the conclusion of IM2018 and assume the role of Governor at the conclusion of IM2019. Please offer your congratulations to Craig and your thanks to Dan Sullivan for his continued service with the Chapter and the College. We look forward to Craig's leadership.
---
Membership Update
Membership remains strong. Total membership for Ohio is 5526 with 12 Masters and 942 Fellows. Please be sure to recruit your colleagues and get credit towards your membership dues by using the Recruit A Colleague plan. Make sure your colleagues mention your name on their application!
---
Ohio/Air Force Combined Scientific Chapter Meeting – October 19-20, 2017
We have just completed another successful combined Ohio/Air Force Chapter Scientific Meeting. We again had over 300 participants at our two-day meeting. Thank you to our Program Chair, Dr. Roberto Colon and our entire Program Committee for putting together such a robust program and thanks to all members who served as judges, faculty and moderators.
A special thanks goes to Drs. Eileen Barrett and Carrie Horwitch, both regents of the College, who traveled to Ohio to attend our meeting as well as serve as faculty and help judge posters. We also had a nice showing for our 2nd Governor's 5k, with Drs. Kim McBennett, Nikole Scalera, John Schrader, Ellen Gelles, and Craig Nielsen joining Michael Tan for a pre-session run on Friday. We are planning additional activities to promote physician wellness at the meeting. Please plan to attend our next Chapter meeting on October 4-5, 2018 at the Greater Columbus Convention Center.
Congratulations to the following who were honored at our Awards Reception on Thursday:
Keith B. Armitage, MD, FACP: The James S. Tan, MD, MACP Laureate Award
Craig D. Nielsen, MD, FACP: The James S. Tan, MD, MACP Laureate Award
J. Harry Isaacson, MD, FACP: The Evelyn V. Hess, MD, MACP Master Teacher Award
Caroline Mueller, MD, FACP: The Evelyn V. Hess, MD, MACP Master Teacher Award
David A. Norton, MD, FACP: The Evelyn V. Hess, MD, MACP Master Teacher Award
Clifford D. Packer, MD, FACP: The Evelyn V. Hess, MD, MACP Master Teacher Award
Uche Gordon Iheme, MD, FACP: The Volunteerism and Community Service Award
Max C. Reif, MD, FACP: The Internist of the Year Award
Also, congratulations to the Mercy St. Vincent team who won the Drs. Dilemma competition for 2017. They will be representing Ohio at the national competition being held during Internal Medicine 2018 in New Orleans. Team members are Ma'en Al Dabbas, MD, Khalid Changal, MD, Tejasvi Sunkara, MD and Ghoulam Ghous, MD (team alternate). Special thanks go to Dr. Patrick Brine for once again organizing this year's Doctor's Dilemma!
Congratulations to the following Poster Winners. Our first place winners get a bid to their respective competitions in New Orleans at IM2018. Special thanks to Dr. Beth Liston, Chair of the Medical Student Competition and Dr. Kevin Goist, Chair of the Resident/Fellow Competition.
Medical Students
Clinical Vignette
1st Place: Eric Krumpelbeck, University of Toledo
2nd Place: James Ignatz-Hoover, Case Western
3rd Place: Neha Nidhi, The Ohio State University
Research
1st Place: Akaansha Ganju, NEOMED
Resident/Fellow Members:
Clinical Vignette
1st Place: Divya Sachdev, University of Toledo
2nd Place: Kaitlyn Sheppard, Summa Health System
3rd Place: Casey Philipsborn, University of Cincinnati
Merit: Sravya Brahmandam, Wright State University
Merit: Xin Si, University Hospitals
Clinical Research
1st Place: Amir Khan, Jewish Hospital
2nd Place: Percy Adonteng-Boateng, St. Vincent Charity
3rd Place: Jason Douglas, Jewish Hospital
Quality Improvement
1st Place: Rajpreet Singh, Mt. Carmel West
2nd Place: Christopher Tanayan, Summa Health System
3rd Place: Ilana Schlam, Jewish Hospital
Basic Research
1st Place: Amer Aldamouk, Mercy St. Elizabeth
High Value Care
1st Place: Noah Hagen, Mt. Carmel West
---
Internal Medicine 2018
Internal Medicine 2018 will take place in New Orleans, LA from April 19th to 21st. Registration is now open. The Ohio Chapter reception will be held on Friday, April 20th from 6:00-7:30 p.m. at the New Orleans Marriott. We will once again be joined by the Air Force, Army and Navy Chapters of ACP. I hope you will join us for a fun evening of collegiality.
---
Leadership Day 2018
Leadership Day will take place on May 22-23 on Capitol Hill. It is a tremendous opportunity to learn about ACP's Advocacy activities and have a chance to speak with Representatives and staff. We will again be offering grants of $750.00 to each medical school to fund a student to attend. All, however, are welcome to participate. More details will be forthcoming but please contact Jan Wrassman with questions.
---
Member Highlights
Please join us in congratulating, immediate past-Governor, Gregory W. Rouan, MD, MACP. Dr. Rouan became our newest Master of the Ohio Chapter on October 1st. Mastership is an award from the College and are nominated and supported by colleagues. ACP Bylaws state that Masters shall be Fellows who have been selected because of "integrity, positions of honor, eminence in practice or in medical research, or other attainments in science or in the art of medicine." Masters must be highly accomplished persons demonstrating eminence in practice, leadership, or in medical research. Evidence of their achievements can come from many types of endeavors such as notoriety within their field and/or ACP chapter, research, education, health care initiatives, volunteerism, and administrative positions. The Master must be distinguished by the excellence and significance of his or her contributions to the field of medicine. For Mastership, ACP involvement is expected, with rare exceptions. This may include, for example, service to the College in an official capacity, participation in chapter activities, and involvement in the development of College products and educational programs. If you know of Fellows that may potential candidates for Mastership or other Chapter awards, please let us know.
---
New Fellows
The following physicians were elected to Fellowship since July 1st:
Ali A Mehdi, MD, FACP
Anne T Neff, MD, FACP
Arshad A Shah, MD, FACP
Charles Opperman, MD, FACP
Colin Killeen, DO, FACP
Dalal M Chenouda, MD, FACP
Daryl A Cottrell, MD, FACP
Hassan Barazi, MD, FACP
Jamal Saleh, MD, FACP
John K Jewell, MD, FACP
Kalpana Puppala Bicknell, MD, FACP
Kevin D Dell, MD, FACP
Kunjam Modha, MBBS, FACP
Malav P Parikh, MBBS, FACP
Patricia E Radigan, MD, FACP
Patrick M Grady, MD, FACP
Ram M Chidurala, MBBS, FACP
Reema Taneja, MD, FACP
Suzanne L Lekson, MD, FACP
---
Social Media
Be sure to "like" our Facebook page. ACP Ohio Chapter, and follow our Twitter Feed for updates and pictures.
---
News From The National ACP Office
ACP and CDC Issue Recommendations for Hepatitis B Screening, Vaccination, and Care
ACP and the CDC have released an ACP High Value Care Task Force paper to present best practice statements for hepatitis B vaccination, screening, and linkage to care. Reducing chronic hepatitis B infections by screening at-risk adults, increasing hepatitis B vaccination rates, and linking infected persons to care is a public health priority, ACP and the CDC advise
ACP Updates "Living with Diabetes" Patient Guidebook
ACP has updated its popular guidebook, "Living with Diabetes: An Everyday Guide for You and Your Family," with new visuals and a redesigned layout that's easier for patients to read. This award-winning guidebook helps patients learn about and manage diabetes. Topics include diet, exercise, monitoring blood sugar, the importance of foot exams, and managing insulin and other medicines.
"Living with Diabetes" is available in both English and Spanish. For more diabetes patient education resources, visit ACPOnline's Patient Education Center.