You are here
Ohio Governor's Newsletter December 2016
Ohio Governor's Newsletter December 2016

---
---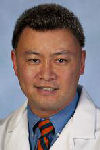 Michael J. Tan, MD, FACP, ACP Governor
---
From The Governor
It's been a month since we wrapped up the Ohio/Air Force Combined Chapters meeting, and I want to thank everyone for their participation. We are indebted to the faculty and judges for providing the highest possible quality sessions and judging, but of course, we couldn't have a successful meeting without all of the students, residents, and practicing attendees. We are planning next year's meeting, and we are happy to hear your suggestions for topics and speakers.
Since the chapter meeting, we've also been through another presidential election. Healthcare changes quickly in no small part because of our elected officials. While ACP and the chapter are non-partisan, it's important to remember that the College works tirelessly to improve the healthcare climate for internists and subspecialists. It's important for all of us to remain active in the chapter and organization to ensure that changes reflect our concerns as practicing physicians. Interested in being a little more involved in policy? Think about attending Leadership Day and visit Capitol Hill in the Spring with some of your colleagues.
We are fortunate to have a vibrant and active chapter, and nearly halfway through my term, I'm thankful that I've had this opportunity to lead it. In 2017, we'll be selecting candidates for my successor for the Spring of 2019, and I know that we have great leaders who will be able to fulfill the role.
Best wishes for a healthy holiday season and a happy new year!
---
Membership Update
Membership remains stable and strong. We are in a new year of recruiting, and as with previous years, members receive a chapter dues reduction of $100 per new member recruited. The chapter also receives an incentive for each new member recruited by an existing member. Why are you in ACP? Talk to your colleagues, and point them to Membership website and ask them to mention you as a recruiter.
Membership is not just paying dues. It's about taking advantage of the discounts, education, meetings, advocacy, and collegiality. It's also about honoring your colleagues. Do you know of a member who should be honored with an award or perhaps advancement to Mastership? Let us know!
---
Ohio/Air Force Combined Scientific Chapter Meeting October 13-14, 2016
We have just completed another successful Ohio/Air Force Combined Chapter Scientific Meeting. We had over 300 participants in attendance at our two-day meeting. Thank you to our Program Planning Committee, Dr. Roberto Colon, Chair of the Program Committee, and all of those who served as faculty, judges and moderators. Special thanks to Dr. Louis Saravolatz, Governor of the Michigan Chapter, and Dr. Susan Hingle, Chair-Elect, Board of Regents for attending, lecturing, and judging.
Congratulations to the following who were honored at our Awards Reception on the first day of our meeting:
Mark R. Bibler, MD, FACP: The James S. Tan, MD, MACP Laureate Award
Gregory W. Rutecki, MD, FACP: The Evelyn V. Hess, MD, MACP Master Teacher Award
Suban Razack, MD, FACP: The Evelyn V. Hess, MD, MACP Master Teach Award
Andrei Bratenau, MD, FACP: The Evelyn V. Hess, MD, MACP Master Teacher Award
Kotagal Shashi Kent, MD, FACP: The ACP Ohio Internist of the Year for 2016
Also, congratulations to the Cleveland Clinic-Akron General team who won the Drs. Dilemma competition for 2016. They will be representing Ohio at the national competition being held during Internal Medicine 2017 in San Diego. The team members are Denise Sese, MD, Anamay Sharma, MD, and M. Farhan Nasser, MD. Team alternates are Roulan Abu Hweij, MD and Udit Dhal, MD. Special thanks to Dr. Patrick Brine for organizing this year's Doctors Dilemma!
Congratulations to the following Poster Winners. Our first place winners get a bid to their respective competitions in San Diego at IM 2017. Special thanks to Dr. Beth Liston, Chair of the Student Competition, and Dr. Kim McBennett, Chair of the Resident Competition.
Medical Students:
Clinical Vignette: 1st place: Thomas Westbrook, University of Cincinnati
2nd place: Carrie Ho, Ohio State University
3nd place: Viral Patel, Case Western
Research: 1st place: Peter Yu, Ohio State University
2nd place: Navin Sabharwal, Cleveland Clinic
Resident/Fellow Members:
Clinical Vignette: 1st place: Yi Huang, St. Elizabeth's
2nd place: Sara Singer, Ohio State University
3nd place: Suchin Khanna, University of Cincinnati
Merit: Patrick Dooling, Ohio State University
Merit: Vidhya Sabapathy, Riverside
Clinical Research: 1st place: Dan Richardson, Ohio State University
2nd place: Brittany Paluzzi, Ohio State University
3nd place: Kevin Swiatek, Riverside
Quality Improvement: 1st place: Michelle Ren Laugle, The Christ Hospital
2nd place: Gregory Buchek, Wright State University
3nd place: Long Vu, The Christ Hospital
High Value Cost Conscious Care: 1st place: Paul Shaniuk, University Hospitals
---
Internal Medicine 2017
Internal Medicine 2017 will take place in San Diego, California from March 30th to April 1st. Registration is now open .
The Ohio Chapter reception will be held on Friday, March 31st from 6:00-7:30 p.m. in the Marina Ballroom F of the Marriott Marquis San Diego Marina. We will once again be joined by the Air Force, Army and Navy Chapters of ACP. I hope you will plan to join us for a fun evening of collegiality.
---
Child Care Program at IM 2017
The Camp ACP Child Care Program has been exclusively designed for the guests and families of registered attendees by Accent on Arrangements, Inc. Advanced registration is recommended.
---
Leadership Day 2017
Leadership Day will take place on May 23-24 on Capitol Hill. We will again be offering grants of $750.00 to each medical school to fund a student to attend. All, however, are welcome to participate. More details will be forthcoming but please contact Jan Wrassman with questions.
---
New Fellows
The following physicians were elected to Fellowship:
Ahmad O. Al Shoha, MBBS, FACP
Catherine Curley, MD, FACP
Camilla Curren, MD, FACP
James A. Davis, MD, FACP
Jean Marie Elwing,MD, FACP
John H. Fish, MD, FACP
Allison Christine Heacock, MD, FACP
Saket Kottewar, MBBS, FACP
Amanda D. Maynard, DO, FACP
Dhairya Mehta, MD, FACP
Simon R. Mucha, MD, FACP
Rawan Narwal, MD, FACP
Yihenew A. Negatu, MD, FACP
David Norton, MD, FACP
Omolola B. Olajide, MD, FACP
Ganesh Pantham, MBBS, MD, FACP
Elizabeth J. Rabkin, MD, FACP
Elizabeth M. Salay, MD, FACP
Fowad Shahzad, MD, FACP
Dan N. Spetie, MD, FACP
Muhammad Ali Syed, MD, FACP
John D. Thornton, MD, FACP
Ann M. Wolfe, MD, FACP
Yihenew Negatu, MD, FACP* name was misspelled in our last newsletter
---
Social Media
Be sure to "like" our Facebook page , ACP Ohio Chapter, and follow our Twitter Feed, for updates and pictures.
---
News From The National Office of ACP
ACP continues to work with ABIM to reform and improve MOC. Dr. Moyer, Executive VP and CEO of ACP recently sent a letter to membership updating the current status and potential pilot programs. MOC continues to be contentious; ACP will continue to work with ABIM to improve MOC, but also helps membership satisfy MOC with MOC credits at meetings, MKSAP, and SEP modules, and other activities.
Visit ACP Online to learn more about college initiatives. Want to know where ACP stands on an issue? Have questions about MIPS/MACRA? Visit to view specific issues .
---
Member Highlights
Moises Auron, MD, FAAP, SFM, FACP, was recently interviewed for an article for the November 2016 issue of the SHM newsletter, "The Hospitalist." Please be sure to read about Moises involvement in SHM .
Gregory W. Rouan, MD, FACP was recently featured in the Cincinnati Business Courier. Dr. Rouan is the Chair-elect of the Cincinnati Academy of Medicine.
---
Dragon's Lair Competition: Breathing Fire into Health Care Transformation
Are you an innovator in healthcare? Do you have a project idea that improves patient outcomes, cuts unnecessary costs, or allows physicians to collaborate more effectively? If so, ACP wants you to face the heat and enter the lair!
ACP Internal Medicine Meeting 2017, being held March 30-April 1 in San Diego, CA, will be hosting the second "Shark Tank"- themed competition where finalists will present their projects to a distinguished panel of judges in front of a live audience. Project ideas may be submitted by physicians or medical students and should focus on transforming clinical practice. A Grand Prize winner will receive $7,500 in funding for project development and an Audience Choice prize of $2,500 will also be awarded. All finalists are eligible to receive complimentary meeting registration and travel funds to attend ACP Internal Medicine Meeting 2017.
For additional information and to submit an application by the December 30, 2016 deadline, please click here.