You are here
From the Governor November 2014
From the Governor November 2014

| | |
| --- | --- |
| November 2014 | Gregory W. Rouan, MD, FACP, ACP Governor |
---
---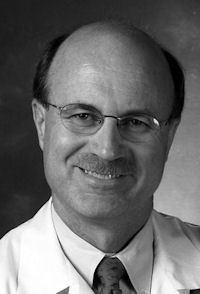 Our vision is to define and provide value to our diverse membership of the Ohio ACP Chapter. Our members at least include generalists and subspecialists. Our constituencies include the entire continuum from medical student to resident to young physician to established and senior practitioners. You serve our patients in hospital or ambulatory settings and in teaching or non-teaching environments. Please click here to browse our site and learn more about our Chapter.
We just completed a very successful 2014 Ohio Chapter meeting. Our attendance was an all-time high of 350 up from the 236 range over the past several years. Our next meeting will be in Columbus, Ohio on Thursday and Friday, October 22-23, 2015.
Jan Wrassman, our Executive Director, Michael Tan, Governor-elect and I would very much appreciate hearing from you in terms of any suggestions you may have for how the Ohio Chapter of the ACP might help make us better physicians and improve the quality of our professional lives and those of our patients. I would recommend that you contact either me at (greg.rouan@uc.edu), Michael (TanM@summahealth.org) or Jan Wrassman at (jwrassman@fuse.net).
---
Membership Update
by Dr. Michael Tan
We again had another year of excellent membership recruitment in our chapter. The ACP has begun a new Recruit-A-Colleague cycle. Current members who recruit new members are eligible for substantial annual dues reductions. Direct your colleagues to the rac application and encourage them to take advantage of the wealth of ACP products, services, and discounts.
---
Ohio Scientific Chapter Meeting, October 16-17, 2014
Our chapter meeting was again coordinated by Dr. Linda Ha. This was her sixth and final year of serving as program director. We certainly owe her a debt of gratitude. At least during my four years as Governor this was clearly the most well received and attended meeting. The meeting was again a two-day event with over 15 CME hours offered to the attendees.
On Thursday we again had three hours of leadership sessions, two SEP modules, a resident Dr. Dilemma session and medical student poster presentations.
The Health and Public Policy Committee (HPPC) met and discussed several items at least to include: Lyme disease testing informed consent, Medicaid expansion, Medicaid GME payments, the State Medical Board "One Bite" rule, Primary Care incentive programs and expanding advocacy to more members of Ohio ACP. The Ohio ACP is a partner with the Ohio State Medical Association on several key issues.
On Friday there were four plenary sessions in the morning followed by concurrent and simultaneous sessions throughout the remainder of the day. Dr. Eric Warm presented two absolutely intriguing and enigmatic cases to all in attendance along with the panel of three professors.
Dr. Tanveer Mir, chair-elect of the board of regents of the ACP attended both days and participated as a faculty something session on palliative care. So too the Past Governor from Kentucky, Greg Hood and current Governor from Indiana Matt Neal both were in attendance at our Chapter meeting.
The 2015 Ohio Chapter meeting will be held in Columbus on Thursday and Friday, October 22-23. Drs. Rob Colon, Aaron Hamilton and Cliff Packer will serve as co-chairs of the planning committee. In addition, serving on the committee will be Drs. Beth Liston, Kim McBennett, Houman Varghai, Moises Auron, Joe Myers, Dan Sullivan, and others. Hopefully you might be interested? If so please contact Jan Wrassman should you have any interest whatsoever in becoming involved in the planning of our annual 2015 chapter meeting.
The Finance Committee reported out at the town hall meeting. Chapter finances have markedly improved over the past three years. In 2011 we had approximately $130,000 in reserves. At the close of our business year in June 2014 we have approximately $267,000 in reserves. We now have 1.75 years of capital compared to our yearly expenses. Thus we are able to innovate even further in terms of our strategic plan. Specifically the Ohio Chapter in 2015 will now begin allocating funds to support one travel grant to each of our seven medical schools in the state supporting a student to attend leadership day in Washington, DC. We also began several new awards to include the Ohio Chapter "Internist of the Year".
---
2014 Ohio Chapter Poster Award Winners
Resident/Fellow Members Clinical Vignette
1st Place: Jason Kunz, DO - Summa Health System
2nd Place: Zenith Jameria, MD - University of Cincinnati Medical Center
3rd Place: Jaime Moore, MD, The Ohio State University/Nationwide Children's Hospital
Resident/Fellow Members Research
1st Place: Maricor Docena, DO - Summa Health System/NEOMED
2nd Place: Keaton Jones, MD - University of Cincinnati Medical Center
3rd Place: Danny Issa, MD - Fairview Hospital
Oral Presenters
Kyle Feldman, MD - Riverside Methodist Hospital
Sean Murney, DO - Riverside Methodist Hospital
Whittney Warren, MD - Wright State University/Wright Patterson Air Force Base
Medical Student Members Clinical Vignette
1st Place: Jessica Dreicer - University of Cincinnati College of Medicine 2nd Place: Jeremy Wang - Case Western Reserve School of Medicine 3rd Place: Parita Patel - Case Western Reserve School of Medicine Merit: Khanant Desai - University of Cincinnati College of Medicine Merit: Megan Caroway - University of Cincinnati College of Medicine
2014 Drs. Dilemma Competition Results
1st Place: Cleveland Clinic: Shylaja Mani, MD, Dharmesh Gopalakrishnan, MD, Zubin Arora, MD
2nd Place: Mercy St. Vincent, Toledo: Hemindermeet Singh, MD, Anandhi Sudhagaran, MD, Khola Qamar, MD
3rd Place: Mt. Carmel: Anil Pattisapu, MD, Katherine Bender, MD, Vihang Patel, MD
Our gold, silver, and bronze award winners for our vignettes submission rate for our medical students and residency programs were:
Residency Programs
Gold: Riverside Methodist/OhioHealth
Silver: Good Samaritan/TriHealth
Bronze: NEOMED
Medical Schools
Gold: University of Cincinnati School of Medicine
Silver: Case Western Reserve School of Medicine
Bronze: NEOMED
Our next meeting will be in Columbus, Ohio on Thursday and Friday, October 22-23, 2015.
---
News from the Awards Committee
by Dr. Joseph Myers
We list below the winners of our annual awards to include the Laureate, Master Teachers, and Internist of the Year.
James S. Tan, MD, MACP Laureate Award: Mark E. Mayer, MD, FACP
Evelyn V. Hess, MD, MACP Master Teacher Award:
Craig D. Nielsen, MD, FACP, The Cleveland Clinic
Bradley R. Mathis, MD, FACP, University of Cincinnati
Hari Polenakovik, MD, FACP, Wright State University
David A. Wininger, MD, FACP, The Ohio State University
2014 Internist of the Year Award:
Ronald R. Jones, MD, FACP, Summa Health System
---
IM2015: ACP National Meeting, Boston, MA
Spotlight on ACP's Educational Solutions

ACP Excellence in Medical Education
The Internal Medicine Meeting will be held April 30 - May 2 in Boston, MA. Choose from more than 200 CME courses in internal medicine and the subspecialties presented by faculty unsurpassed in their fields.
Internal Medicine 2015 is being held Thursday, April 30th through Saturday, May 2nd in Boston, MA. The Ohio Chapter has invited newly elected Fellows to walk in convocation. Congratulations to all!
Please mark your calendar for the Ohio Alumni/Chapter Reception which will be held Friday, May 1st at 6:00 pm in Boston. This is a great opportunity to relax and visit with colleagues and friends from across the state as well as to celebrate our accomplishments from the past year.
We look forward to seeing you in Boston!
---
2015 ACP Leadership Day, May 20-21, 2015
Daniel Sullivan, Chair of the Ohio Chapter Health and Public Policy Committee
A Look Ahead in Advocacy
Permanent Repeal of the Sustainable Growth Rate (SGR)
ACP will be working to advance its priorities with the three committees having jurisdiction over Medicare payment policy as they develop what will be a final reconciled SGR-repeal bill. The intent is to have a comprehensive SGR-repeal bill enacted into law as soon as possible in 2014, though no later than March 31, 2014, when the current SGR-patch expires.
Extending Medicaid Pay Parity
Current law states that physician payments for primary care services under Medicaid must be equal to those under Medicare in 2013 and 2014. With this provision of law expiring at the end of 2014, ACP will advocate for an extension of at least two years.
Ensuring Successful Implementation of Key Components of the Affordable Care Act (ACA)
Implementation of the ACA will continue in 2014, including insurance coverage under the health care exchanges that began on January 1 and, on the state level, more states choosing to expand their Medicaid programs to cover more of the poor and near-poor. ACP will continue to advocate for successful implementation of these and other key provisions in the law, as well as address "nuts-and-bolts" implementation issues that directly affect physicians and their patients-such as narrow provider networks and restrictive drug formularies in some of the marketplace plans.
Supporting Vital Health Programs through Appropriations
Across-the-board sequester cuts in 2013 had a devastating impact on federal healthcare programs, including federal health workforce programs, medical research and public health programs. The bipartisan budget agreement, as enacted in December 2013, provides some much-needed respite from sequestration. Going forward, ACP will urge congressional appropriators to prioritize funding for the nation's health care workforce in the Title VII Health Professions program, medical research at the National Institutes of Health, public health at the Centers for Disease Control and Prevention, among others.
Advancing Medical Liability Reforms
ACP will continue working with key policymakers to advance meaningful medical liability reforms, including introduction of legislation based on ACP's framework which would authorize a national pilot of health courts.
Addressing Administrative Complexities
ACP has long identified reducing administrative hassles and complexities as an important objective and while some incremental progress has been made in providing relief, administrative burden continues to be a significant challenge for practices. ACP's campaign, which is expected to launch in the Spring of 2014, will educate policy makers, as well as ACP members, other physicians, and consumer advocates, on what makes up administrative challenges and why they are not all created equal-and will involve an advocacy effort to help mitigate or eliminate the top priority challenges that are identified.
Extending the Primary Care Incentive Program
Current law provides a 10 percent bonus payment, in addition to the usual Medicare fee schedule amount, for designated primary care services provided by internists, family physicians, geriatricians and pediatricians for calendar years 2011 through 2015. In order to qualify for the bonus, at least 60 percent of Medicare allowed charges of these physicians must consist of the designated primary care services: office, nursing facility, domiciliary, and home services. This important provision of law begins to address disparities in payments that are major barriers to physicians entering and remaining in primary care specialties. ACP will take necessary steps this year to ensure that lawmakers are fully aware of the importance of extending this program beyond its 2015 expiration date.
---
Ohio Chapter Member Accomplishments and Celebrations
Dr. Moises Auron learned from Charles Cutler, MD, MACP, Chair of the Governance Committee that he has been selected by the Governance Committee to serve as the Chair-elect, Council of Early Career Physicians (CECP).
The CECP Chair-elect term is for one year and will begin at ACP's Internal Medicine Meeting in April, 2015. As CECP Chair-elect he will also serve ex-officio as a member of the Board of Governors (BOG). BOG meetings during your Chair-elect term include the Fall, 2015 Board meeting to be held in September 2015 and the Spring BOG meeting which will be held in conjunction with Internal Medicine 2016, May 5-7, 2016 in Washington, DC.
The CECP Chair-elect automatically advances to the position of Chair, CECP after serving as Chair-elect. During his term as Chair, CECP, he will serve as an ex-officio member of the Board of Regents (BOR) and will be expected to attend and participate in all Board meetings. Board of Regents meetings during your Chair term include July 2016, and November 2016 at ACP headquarters in Philadelphia; in January 2017 for a strategic planning retreat (exact dates and location to be determined) and in conjunction with Internal Medicine 2017, San Diego, CA.
This is a remarkable accomplishment. Please congratulate Moises. He has really distinguished our Chapter.
Congratulations to Dr. Dan Sullivan for being chosen and approved to be an At-Large Director for the Ohio State Medical Association Political Action Committee. Dan has become increasingly involved in Health and Public Policy for both the Ohio Chapter of ACP and the State of Ohio.
---
News from the national ACP in Philadelphia
The 2nd Annual Teaching Value & Choosing Wisely Challenge
Around the world, the capabilities of modern medicine are being delivered inside of health systems with staggering complexity. Too often this complexity leads to avoidable harm and unsustainable cost. Moreover, clinicians rarely have the training and support necessary to deliver value, defined as the best possible care at the lowest possible cost.
To help address this gap, Costs of Care (an American nonprofit) is launching the second annual Teaching Value & Choosing Wisely® Challenge to identify the most promising innovations and bright ideas that can be successfully implemented on a larger scale. The challenge is open to students, postgraduate trainees, and faculty of any health profession. Participants will submit short abstracts that either describes a project they have already implemented or an idea for a project they believe could have promise.
Submissions are due by January 15, 2015 and will be reviewed by five internationally renowned healthcare luminaries (to be announced). Three participants will be invited to share their innovations at a marquee event, "Award-Winning Innovations in High-Value Care" at the 100th anniversary meeting of the American College of Physicians (to be held April 2015 in Boston, MA).
---
ACP Leadership Academy
The ACP Leadership Academy provides early career internists with the skills and knowledge necessary to become leaders in medicine.
The program includes formal live and online courses offered in partnership with the American College of Physician Executives (ACPE), the nation's largest leadership training organization for physician leaders. Online courses are offered as self-study or faculty led and includes topics such as strategic thinking, financial decision-making, managing physician performance, marketing, ethics, quality management and more.
All courses are eligible for CME credit through the ACPE. They were selected to provide episodic leadership training for members who want to brush up on a specific content area or to earn credits toward the Certified Physician Executive (CPE), a nationally recognized leadership certificate from the ACPE. Credits may also roll into an advanced degree program from selected accredited universities. ACP members receive a 15% discount on approved courses.
In addition, the ACP Leadership Academy is currently accepting registrations for a series of FREE (non-CME) webinars on a variety of leadership topics. Topics currently scheduled include:
October 21, 2014 - The Core Tenets of Leadership
December 2, 2014 - Topics in Hospital Medicine: Team-Based Leadership
January 20, 2015 - Topics in Hospital Medicine: Developing Effective C-suite Partnerships
March 17, 2015 - Personal Financial Planning for Physicians
May 19, 2015 - Population Health
All webinars start at 6:30 p.m. ET.
To learn more about the ACP Leadership Academy and to register for the free webinars click on this site. Please email if you have questions.
---
Free CME is available from Annals of Internal Medicine!
Introducing The Consult Guys! A unique and entertaining way to earn FREE CME from Annals of Internal Medicine! The Consult Guys make learning a pleasure! Hosted by Geno Merli & Howard Weitz, two, seasoned clinicians, educators, and comedians who answer questions from preoperative evaluations to clinical puzzlers. Each episode reviews topics essential for anyone practicing internal medicine or its subspecialties.
Enjoy, learn, and laugh while Geno and Howard entertain and teach you on their medical consult talk show:
Watch the videos and then take the companion CME quizzes
ACP Members and Annals subscribers can earn .5 CME credit per quiz. Nonmembers can purchase tokens for CME.
2 premier episodes are available now.
Episode 1: Cleared for Surgery? Perioperative Risk Assessment
Episode 2: Stumper: A 23 year old with a myocardial infarction - will you get the right diagnosis?
---
Annals Personae Photographs for ACP's Centennial
In recognition of the American College of Physicians' 100th anniversary, Annals of Internal Medicine is seeking photographs of internal medicine physicians to feature on each issue of the journal during 2015, the ACP's centennial year. In choosing from among submitted photographs, we will seek photos that capture personality and celebrate the diversity of individuals who devote their professional lives to the practice of internal medicine. Readers and others are encouraged to submit photographs of internal medicine physicians for consideration. In an effort to bring people to the pages of the Annals of Internal Medicine, the editors began publishing photographs of people in 1999. Annals published photographs in a section of the journal called "Personae" from 1999 to 2000, and photographs have appeared on the cover since 2000.
Written permission to publish the photograph from the subject (or subjects) of the photograph or the subject's guardian or next of kin must accompany submissions. The subject must understand that, if selected for publication, the photograph will not only appear on the cover of the journal but also in digital versions of the journal and associated publications. Photographs can be published without the subject's permission only under the following circumstances: 1) the subject is unidentifiable in the photograph or 2) the photograph was taken in a public venue, is not potentially damaging to the subject, and is accompanied by a written statement from the photographer vouching that the photograph was taken in a public venue with the subject's consent. A cover letter ensuring no prior publication of the photograph and providing permission from the photographer for Annals to publish the image should accompany all submissions. In addition, the letter should indicate the name and specialty of the internist depicted and the photographer's name, academic degrees, institutional affiliation, mailing address, telephone number, and e-mail address. Photographers must relinquish copyright to the American College of Physicians before publication. Pictures from photographers unwilling to do so will not be considered.
Please submit high-resolution, digital copies of photographs to Nicole Briglia for consideration in our special 100th-anniversary issues. Please mention this special venue when submitting your work. We look forward to receiving your photographs.
---
National Health Service Corps Students to Service Program is Now Accepting Applications - Information
The National Health Service Corps (NHSC) is now accepting applications for its Students to Service Loan Repayment Program to help medical students reduce their debt after residency. The program provides up to $120,000 to fourth year medical students in return for a commitment to work full time for at least three years or half time for at least 6 years in an approved NHSC site in a Health Professional Shortage Area of greatest need.
Applications will be accepted through Nov. 13 at 7:30 p.m. ET.
More information about the program is available.
Access the fact sheet.
Here is the "Student to Service" Infographic.
---
ACP Update about ABIM's MOC Program
Dear ACP members,
I am writing to update you on ACP's recent efforts related to the American Board of Internal Medicine's Maintenance of Certification (MOC) program. In response to concerns about participation in MOC being used as a criterion for credentialing or licensure, ACP's Board of Regents approved a policy statement making it clear that ACP does not support applying ABIM's current MOC process as a necessary or sole criterion to identify and recognize competence and quality of care. Although ACP encourages voluntary participation in MOC, the statement emphasizes that participation in MOC should not be an absolute prerequisite for state licensure, hospital credentialing, or health plan (insurer) credentialing. Instead, decisions about licensure and credentialing should be based on the physician's performance in his or her practice setting and a broader set of criteria for assessing competence, professionalism, commitment to continuous professional development, and quality of care provided.
As mentioned in the last email update of August 21, ABIM is supportive of the change we are proposing for public web pages that report participation in MOC. Both ACP and ABIM are advocating to the American Board of Medical Specialties (ABMS) that the ABIM and ABMS websites should state whether a physician is "Participating in MOC" rather than "Meeting MOC requirements." This would eliminate the potential confusion of someone who has a time-unlimited certificate but is not participating in MOC being reported as 'not meeting requirements,' when MOC was not actually required.
In addition, ABIM has convened a small workgroup to explore possible changes in the secure examination to make it more relevant and authentic to practice. Whatever changes might be made in the secure examination, we recognize that modifying the examination process would take significant time to develop and implement while still ensuring the integrity of the process, even if done as fast as possible.
Finally, ACP is pleased to announce the launch of the ACP MOC Navigator, a new interactive tool developed to help guide ACP members through the MOC process and select ways to meet requirements and earn points. The MOC Navigator provides an easy-to-use, step-by-step interface to help make decisions about participating in the program, learn about enrollment in the program, understand the requirements, and discover resources to help earn points and prepare for the final examination. It also provides recommendations for ways to meet the requirements that fit best with your specific preferences and professional situation. I hope you find it helpful.
We are encouraged by ABIM's interest in listening to our concerns and acting to address them. We will continue to advocate for changes that increase relevance and add value to the MOC process, and we will continue to update you as changes are being considered and/or made.
Sincerely,
Steven Weinberger, MD, FACP Executive Vice President and CEO
---
Ohio ACP Chapter Calendar of Events
2015 Annual Chapter Meeting: October 22nd-23rd, Columbus, OH
GAC Meetings
March 6th, 2015, OSMA HQ, Hilliard, OH
June 5th, 2015 OSMA HQ, Hilliard, OH
October 22nd, 2015 Columbus Convention Center
IM ACP 2015 Meeting
April 30th -May 2nd, Boston, Mass
Ohio ACP Chapter reception, Friday, May 1, 2015, Boston MA
Leadership Day
Wednesday, May 20th - Thursday, May 21st, 2015