You are here
From the Governor March 2015
From the Governor March 2015

| | |
| --- | --- |
| March 2015 | Gregory W. Rouan, MD, FACP, ACP Governor |
---
---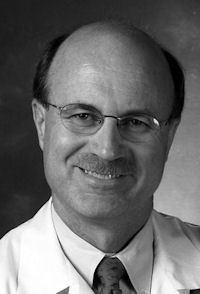 Our vision is to define and provide value to our diverse membership of the Ohio ACP Chapter. Our members at least include generalists and subspecialists. Our constituencies include the entire continuum from medical student to resident to young physician to established and senior practitioners. You serve our patients in hospital or ambulatory settings and in teaching or non-teaching environments. Please browse our site and learn more about our Chapter.
We just completed a very successful 2014 Ohio Chapter meeting. Our attendance was an all-time high of 350 up from the 236 range over the past several years. Our next meeting will be in Columbus, Ohio on Thursday and Friday, October 22-23, 2015. Registration will be open in June, 2015 however please mark your calendars now.
Your program directors, clerkship directors, students and residents have all received notice that we are open to receive abstract submissions through midnight, April 30, 2015.
All abstract submissions will be electronic. Use the following link to access the instructions for the abstract competition.
As in the past we (Jan Wrassman, our Executive Director, Michael Tan, Governor-elect and I) would very much appreciate hearing from you in terms of any suggestions you may have for how the Ohio Chapter of the ACP might help make us better physicians and improve the quality of our professional lives and those of our patients. I would recommend that you contact either me, Michael or Jan Wrassman.
This will be my final newsletter as your Governor. Please expect a spring, 2015 from Dr. Tan after the national IM2015 meeting.
---
Membership Update by Dr. Brian Revis
Dr. Revis reported at our recent Governor's Advisory Council (GAC) we again had another year of excellent membership recruitment in our chapter. We were at the top of all chapters in the nation with 4 new members, 8 retained members, and 21 new fellows. The names of those new fellows are outlined below. The ACP has begun a new Recruit-A-Colleague cycle. Current members who recruit new members are eligible for substantial annual dues reductions. Direct your colleagues to the Recruit-A-Colleague website and encourage them to take advantage of the wealth of ACP products, services, and discounts.
New Fellows:
Yamuna K. Abhayawardhane, MD, FACP
Muhammad W. Amir, MD, FACP
Kevin M. Behrle, MD, FACP
Terri L. Brody, MD, FACP
Melissa Butler, MD, FACP
Marina Y. Duran Castillo, MD, FACP
Abhimanyu Ghose, MD, FACP
Richard P. Goodman, MD, FACP
Michael W. Gorsky, MD, FACP
James M. Hekman, MD, FACP
Surabhi Agarwal Khanna, MD, FACP
Jay H. O'Flynn III, MD, FACP
Olusegun A. Ogunlesi, MBBS, FACP
Andrei Popescu, MD, FACP
Mahboob A. Quaderi, MBBS, FACP
Mandeep Singh Randhawa, MD, FACP
Franklin Oscar Smith III, MD, FACP
Jeffrey David Solomon, MD, FACP
Jonathan L. Tolentino, MD, FACP
Ashok K. Tripuraneni, MD, FACP
Basem M. William, MBBCh, FACP
---
Ohio Scientific Chapter Meeting, October 22-23, 2015
Dr. Rob Colon from Wright State University is chairing our Chapter's annual meeting planning committee. Others involved in the meeting planning committee include Aaron Hamilton and Cliff Packer. In addition, serving on the committee will be Drs. Beth Liston, Kim McBennett, Houman Varghai, Moises Auron, Joe Myers, Craig Nielsen, Cindy Kravec and others. The meeting will again be a two-day event offering over 15 CME hours to the attendees.
---
Financial News
The Finance Committee also reported at the March, 2015 GAC meeting. Chapter finances have maintained the marked improvement over the past four years. In 2011 we had approximately $130,000 in reserves. At the close of our business year in June 2015 we anticipate having approximately $280,000 in reserves. That equates to approximately 1.8 years of capital compared to our yearly expenses which is our goal. We continue to innovate in terms of the roll out of our strategic plan. As reported previously the Ohio Chapter in 2015 has begun allocating funds to support one travel grant to each of our seven medical schools in the state supporting a student to attend Leadership Day in Washington, DC.
---
News from the Awards Committee by Dr. Joseph Myers
We need your nominees for all of our yearly Chapter awards to include the Internist of the Year Award, Master Teacher Award, Laureate Award and others. Recall that Dr. Ron Jones from Akron was our first recipient of the new Ohio Chapter "Internist of the Year" in 2014.
---
2015 ACP Leadership Day, May 20-21, 2015: Daniel Sullivan, Chair of the Ohio Chapter Health and Public Policy Committee
Please contact Dr. Dan Sullivan, chair of our Health and Public Policy Committee should you be interested in attending the ACP Leadership Day Event in Washington, DC. He is coordinating assembling our team. Once you have contacted Dr. Sullivan please proceed with registering for the event via the below links.
Don't forget to Register for Leadership Day 2015 - Action
Registration for Leadership Day 2015 is now open. The event will take place on May 20-21 in Washington, D.C. Please register. The deadline to register is Monday, April 27.
Make your hotel reservation for Leadership Day - Action
A room block has been designated for Leadership Day attendees at the Westin Washington, DC City Center at the discounted rate of $307 per night. Hotel reservations can be made online. The deadline to make hotel reservations is Monday, April 27.
Please contact Shuan Tomlinson if you have questions.
---
Ohio Chapter Member Accomplishments and Celebrations
Just to remind you that Dr. James Tan, MD, MACP was chosen posthumously as a Chapter Centennial Legacy Award winner as we announced in the recent E-Pulse newsletter.
Governor-elect Michael Tan was chosen to serve on the ACP Chapters Subcommittee.
In addition, Dr. Dan Sullivan was elected to the OSMA Political Action Committee Board of Directors. He is running for a seat as an At Large Councilor at the OSMA House of Delegates meeting on April 11-12, 2015.
So too Dr. Pat Ecklar was appointed to the ACP ACO/PCMH Task Force.
---
News from the National ACP in Philadelphia
IM2015: ACP National Meeting, Boston, MA
**********************************
ACP Excellence in Medical Education

The Internal Medicine Meeting will be held April 30 - May 2 in Boston, MA. Choose from more than 200 CME courses in internal medicine and the subspecialties presented by faculty unsurpassed in their fields.
---
Ohio Chapter Reception
Please mark your calendar for the Ohio Alumni/Chapter Reception which will be held Friday, May 1st from 6:00-7:30pm in Boston at IM2015. We will gather in Commonwealth Ballroom C, the Westin Boston Waterfront. This is a great opportunity to relax and visit with colleagues and friends from across the state as well as to celebrate our accomplishments from the past year. We look forward to seeing you in Boston!
---
ACP Update about ABIM's MOC Program

Recall that our efforts working with the national ACP and ABIM resulted in modification of the maintenance of credentialing (MOC) activities.
---
Ohio ACP Chapter Calendar of Events
2015 Annual Chapter Meeting:
October 22nd-23rd, Columbus Convention Center, Columbus, OH
GAC Meetings:
June 5th, 2015 Marriott Northwest, Dublin, Ohio
October 22nd, 2015 Columbus Convention Center
IM ACP 2015 Meeting:
April 30th -May 2nd, Boston, Mass Ohio ACP Chapter reception, Friday, May 1, 2015, 6:00-7:30 pm, Commonwealth Ballroom C, The Westin Boston Waterfront
Leadership Day:
Wednesday, May 20th - Thursday, May 21st, 2015
2016 Annual Chapter Meeting:
October 13-14, 2016, Columbus Convention Center
2016 GAC Dates:
Friday, March 4, 2016 Friday, June 10, 2016
Thursday, October 13, 2016
---
Closing Comments:
These last four years have been extremely rewarding for me both personally and professionally. I have gotten to know several hundred members over these past four years. The accomplishments of the implementation of our strategic plan were nothing short of remarkable. I will hesitate to name all the individuals who in large part were responsible for many of these as I am sure I would forget someone.
Ms. Jan Wrassman has agreed to remain on for another four years to assist in planning and execution of the chapter meeting, Governors, our advisory committee sessions, leadership day, our annual chapter reception at the national meeting and many other events. Please become involved if you haven't already in your chapters activities.
Though I will be around I am very confident that Dr. Michael Tan and your team to include members of the GAC will lead this chapter to further accomplishments that we have not even yet imagined.
Thank you all and congratulations.