You are here
From the Governor June 2013
From the Governor June 2013

| | |
| --- | --- |
| June 2013 | Gregory W. Rouan, MD, FACP, ACP Governor |
---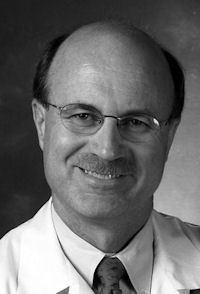 Our vision is to define and provide value to our diverse membership of the Ohio ACP Chapter. Our members at least include generalists and subspecialists. Our constituencies include the entire continuum from medical student to resident to young physician to established and senior practitioners. You serve our patients in hospital or ambulatory settings and in teaching or non-teaching environments. Please click here to browse our site and learn more about our Chapter.
We are diligently planning our fall 2013 Annual Scientific Meeting being held Thursday and Friday October 10th & 11th. The abstract submissions are now closed and our committee is working hard to bring you another great opportunity to meet with your colleagues and enjoy a very informative meeting. We will again be offering LEAD sessions as well as ABIM MOC sessions on Thursday. These additions to our meeting were very well received last fall and we plan to continue this tradition into the future.
After last fall's meeting, Dr. Kim Jordan stepped down as Chair of our Abstract Committee having done so successfully and very well. We thank Kim for her years of hard work and dedication to our Chapter. Her efforts have grown our Abstract Competition to levels envied by other chapters.
We welcome Dr. Kimberly McBennett, MD, PhD, FACP as our newest committee member. Kim has taken on this role from Dr. Jordan. She is doing a wonderful job in her first year chairing the abstract process. Good luck Dr. McBennett and thank you for stepping up to take on such an important role for our Chapter.
Also joining the team is Dr. Beth Liston, MD, PhD, FACP, chairing the Student Abstract Competition. Beth's job is important as she guides our medical students in the abstract and poster process.
Please be sure to welcome and thank Kim and Beth to their new roles when you see them at the fall meeting.
Registration will soon open, so please keep checking our website for news. We will send you a link in the next E-Pulse Newsletter.
Our Chapter's leadership team now at least includes: Linda Ha, Chair Chapter Scientific Program Planning Committee; Michael Tan, Chair of the Membership Committee; John Schroder, Chair of the Program Directors Committee; Moises Auron, Chair of the Young Physicians Committee; Joseph Myers, Chair of the Awards Committee, Craig Nielsen, Chair of the Associates Committee; Dennis Lunne, Chair of our Student Committee, Wayne Carlsen, Treasurer, and Dan Sullivan the Chair of the Health and Public Policy Committee. Also Doug Federman, Glenn Solomon, George Litman, and also Wayne Carlsen are members of our Finance Committee. You will again hear more from them in this newsletter.
We have all again been very busy with our various ACP efforts. Those at least include our participation at the National Internal Medicine 2013 Meeting in San Francisco. Many of our members marched in convocation as they were recognized for becoming Fellows of ACP. And our Chapter Reception was an enormous success as the room was filled to capacity with our Ohio members looking to share their successes with one another.
Dan Sullivan, Chair of the Health and Public Policy Committee has submitted a proposal for the annual Chapter Leadership Workshop being held prior to Internal Medicine 2014. The ACP Chapters Subcommittee sought proposals from all chapters with a priority on interactive workshops for chapter leaders that focus on emphasizing chapter efforts to enrich, educate, and engage members. We will let you know if Dan's proposal is chosen.
Also, Dan was asked to participate in a Video Advocacy Project through ACP Headquarters. Dan's message to Ohio lawmakers focuses on health courts and how they might help provide necessary compensation to patients without costly fees.
Jan Wrassman, our Executive Director, and I would very much appreciate hearing from you in terms of any suggestions you may have for how the Ohio Chapter of the ACP might help make us better physicians and improve the quality of our professional lives and those of our patients. I would recommend that you contact either me directly or Jan Wrassman.
---
Membership Update
by Dr. Michael Tan
After another strong year of membership recruitment within our chapter, ACP has started a new Recruit-A-Colleague cycle; current members who recruit new members are eligible for substantial annual dues reductions. We are off to a great start with three new members already after only one month. Applicants need only to mention who recruited them on their application. Direct your colleagues to the racc site and encourage them to take advantage of the wealth of ACP products, services, and discounts.
---
Member Highlight
by Dr. Greg Rouan
We would like to share with our membership the outstanding work members in our state have accomplished. In this issue of the Governor's Newsletter I would like to introduce you to Poornima Oruganti, a medical student at NEOMED. Poornima traveled to Washington D.C. as part of our Leadership Day group and is extremely involved in many initiatives in Ohio. Below are some of the medical policy and advocacy projects Poornima is involved with.
She interned with the American Association of Public Health Physicians and Atlas Research in Washington D.C. as a Health Policy Fellow through the American Medical Association's Government Relations Internship Program. She is also auditing Health Policy summer courses at Georgetown University. She will also be serving on the Ohio State Medical Association Medical Student Section board for the upcoming year, and is very excited to see common goals shared by both ACP and the OSMA. She is leading an initiative with another NEOMED student, Meena Thatikunta and a team of 21 medical students from around the state of Ohio are interested in introducing legislation in Ohio that would require high school students to learn the legal definitions of sexual assault.
---
Ohio Scientific Chapter Meeting, October 10-11, 2013
by Dr. Linda Ha
Please be sure to add on October 10-11, 2013 to your calendars for our annual Ohio ACP Scientific Meeting to be held at the Greater Columbus Convention Center. The theme of this year's meeting is "Putting into Practice High-Value Care" which will be our opportunity to present updated topics in Internal Medicine with emphasis on applying them responsibly and effectively to everyday practice.
The Leadership Enhancement and Development (LEAD) seminar will once again offer 3-hour CME credits for those members working on their LEAD Certificate. This year's LEAD program will highlight professional development in medical education. Drs. Craig Nielsen, Andrei Brateanu, Bradley Mathis and Jason Zigmont, PhD will lead the discussion on developing programs and methods to assist residents prepare for ABIM board certification. Drs. Randal Cebul and Jeffrey Gold will lead the discussion on how to integrate High Value-Cost Conscious Care to medical education. We will offer two Self Evaluation Program (SEP)/MOC modules for ABIM recertification preparation. Dr. Thomas Gildea will present the Pulmonary Medicine module, whereas Drs. Uday Nori and Jon Von Visger will lead the Nephrology module. Please support our medical students and Residents as they compete in Doctors' Dilemma on Thursday, October 10th. The Medical students' Poster Competition will be held on Thursday, October 10th and the Residents' Poster Competition will be on Friday, October 11th.
The Scientific Meeting will highlight topics in Primary Care, Otolaryngology, Orthopedics, Psychiatry and Rheumatology. Our Breakout and Concurrent Sessions will have something for everyone! These focus sessions will allow attendees hands-on experience and personal interactions with our faculty. Dr. Daniel Sullivan will lead a diverse panel of experts to discuss the dynamic topics of Health and Public Policies (HPPC). Dr. Eric Warm promises to educate and entertain us with his session of "Thieves' Market". We are proud to highlight the academic and clinical excellence of our Residents members with the Residents' Oral Presentation for Clinical Vignette and Research as we select the top four scores from over 150 abstracts submissions. Finally, the Ohio Chapter is honored to have Robert Centor, MD, FACP, and the Chair-elect of ACP's Board of Regents. He will be speaking on "Fostering Excellence in Internal Medicine" and the valuable relationship between ACP and our members. We look forward to seeing you in Columbus!
---
News from the Awards Committee
by Dr. Joseph Myers
Dr. Myers will soon be requesting nominations for Chapter Awards to be held at our 2013 Scientific Chapter meeting. All Masters, Fellows, and Members are invited to nominate. Categories include Laureate, Master Teacher, and Volunteerism Awards.
Other Awards News
Congratulations to Dr. Moises Auron! Moises graduated from Intermountain Healthcare's Advanced Training Program with a certificate in Healthcare Delivery Improvement. This program in Health Care Delivery Research and Healthcare Patient Safety Emphasis covers quality improvement theory, analytic methods, and implementation techniques including the effective use of clinical guidelines and protocols.
Moises has served as the Ohio Chapter's Chair of the Council of Young Physicians for the past several years. He has recently been appointed to take on a similar role for National ACP. Due to his increased responsibilities at the national level, Moises will be stepping down as our Chair in Ohio. We know he will remain active in our Chapter and we wish him continued success.
The Ohio Chapter received an Evergreen All-Star Award at IM 2013. The award is in celebration of our long-term engagement with the John Tooker Evergreen Awards Program. Winning chapters had to have submitted at least 5 nominations during the 20 years of the program, had at least 2 winners, and had one or more nominated programs running for 3+ years.
---
LEAD Certificates
We had another member qualify for a LEAD certificate this year. Dr. Ron Jones was awarded his certificate at IM2013. Congratulations Ron!
If you are interested in learning more about earning a LEAD Certificate, please visit the LEAD website.
---
FACP
Our Chapter had another outstanding showing at IM 2013. We had 14 members receive their pins and walk in convocation in San Francisco.
---
Health and Public Policy News
by Dan Sullivan, Chair of the Ohio Chapter HPPC
Medicaid Expansion is being considered in Ohio and is supported by the ACP, OSMA, and major hospital systems state wide. Analysis confirms the positive impact on the state budget. We may need to have local physician discussions with our Ohio legislature as the debate continues. Please consider being an advocate if called upon.
2013 ACP Leadership Day:
Daniel Sullivan, Chair of the Ohio Chapter Health and Public Policy Committee
Leadership Day 2013 was a great success. Our Chapter delegation was made up of 13 individuals to include medical students, residents, and physicians in community and academic practices joined together to advance the ACP priorities to improve access, affordability, and quality. The core issues are fixing the SGR (Sustainable Growth Rate), to ensure full funding for essential health programs such as NIH, to fund a pilot of no-fault Health Courts, and to sustain Graduate Medical Education.
We visited 12 legislators from throughout the state to include Senators Portman and Brown and shared these important "asks". Our efforts were well received. Our team represented all parts of the state in our quest to have the message spread to all of our representatives in Washington. Please consider joining us in 2014.
---
News from the Philadelphia Chapter
David Fleming, MD, MA, FACP, President-elect of the ACP has asked that we share the following information about a MOC Program on Health Literacy with our membership. If you are interested in the program being offered, please call the number listed below.
The program is the first board-certified practice improvement module designed to assist clinicians in translating evidence-based, clear communication techniques into practice. It consists of a one-day workshop at the Perelman School of Medicine in Philadelphia on July 25, followed by a year of self-directed, practice-improvement activities and tracking to measure changes in patient satisfaction. Measurement instruments, data tracking/analysis, and practice improvement coaching are provided by program staff throughout the year-long program. Attendees receive 6.25 credits of CME for attending the workshop and receive the full 20 practice performance Maintenance of Certification (MOC) points required by the ABIM and ABFM.
This program is being sponsored by United Healthcare Medicare & Retirement and the fee is being waived. That's right, it's FREE!
Registration is limited to only ten physicians per session, so if interested, please sign up as soon as possible. You can contact Ioana Staiculescu or call (573) 882-6486 for more information or to register.