You are here
From the Governor February 2013
From the Governor February 2013

| | |
| --- | --- |
| February 2013 | Gregory W. Rouan, MD, FACP, ACP Governor |
---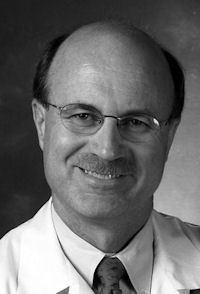 Our vision is to define and provide value to our diverse membership of the Ohio ACP Chapter. Our members at least include generalists and subspecialists. Our constituencies include the entire continuum from medical student to resident to young physician to established and senior practitioners. You serve our patients in hospital or ambulatory settings and in teaching or non-teaching environments.
We recently concluded 2012 calendar year with our Fall Chapter Meeting in Columbus. We would like to again summarize the accomplishments of our Chapter over these past several months. Our meeting was absolutely remarkable.
We have all again been very busy with our various ACP efforts. Those at least include our Chapter's attendance and participation at the national Board of Governor's Meeting in Vancouver, British Columbia. We presented our best practice to other chapters in the nation related to our SUPER (Statewide Value-Added Approach to Enhance Membership) Strategy particularly in terms of fiscal accomplishments and how that allows us to accomplish our mission. The Ohio Chapter was a featured presentation for the workshop entitled "Engaging Members in a 24/7/365 World."
Our Chapter's leadership team now at least includes: Linda Ha the Chair of the Chapter Scientific Program Planning Committee, Michael Tan, Chair of the Membership Committee, John Schroder, Chair of the Program Directors Committee, Moises Auron, Chair of the Young Physicians Committee, Joseph Myers, Chair of the Awards Committee, Wayne Carlsen, our new Treasurer, Craig Nielsen, Chair of our Council of Associates, Denis Lunne, Chair of our Student Committee, and Dan Sullivan the Chair of the Health and Public Policy Committee. You will again hear more from many of them in this newsletter.
Jan Wrassman our Executive Director and I would very much appreciate again hearing from you both in terms of any suggestions you may have for how the Ohio Chapter of the ACP that might help make us better physicians and improve the quality of our professional lives and those of our patients. I would recommend that you contact either me directly or our Executive Director Jan Wrassman.
Remember to put on your calendars our Ohio Chapter Reception that will take place during the national meeting. It will occur on Friday, April 12th, 2013 from 6:00-7:30 p.m. in Sierra A at the San Francisco Marriott Marquis.
Our National ACP Leadership Day will be on Wednesday, May 22, 2013. Please contact Dan Sullivan and read more from Dan below.
Please be reminded of our Ohio ACP fall Scientific Chapter Meeting at the Columbus Convention Center, Thursday and Friday, October 10th and 11th, 2013! It is hard to believe but the committee is already hard at work scheduling our speakers and innovating for an even bigger and better event one year from now. We need both your input and involvement for such events as the medical student and resident Doctor's Dilemmas. Our Leadership and Faculty Development course was so successful we will again plan on reinventing this course in 2013.
The significant increase in CME credits was an absolute hit. We will be offering this number of CMEs as a result of new our two day format. Please visit the Chapter website throughout the year for the full program listing and to register for the meeting and hotel.
Kim Jordan and Linda Lemaster will be transitioning out of their roles after receiving a record number of abstracts from our students and residents. Our new team will be Kimberly McBennett and Beth Liston. Please consider being a judge this year. It is a great opportunity to interact with our younger members. If you would like to judge, you can contact Kim McBennett, MD, PhD, FACP.
Joseph Myers will soon again be formally requesting nominations for Chapter Awards to be held at our 2013 Scientific Chapter meeting. All Masters, Fellows and Members are invited to nominate. Categories include Laureate, Master Teacher and Volunteerism Awards. Please email Joe. The deadline for nominations is July 15, 2013. It is never too soon to begin thinking about worthy individuals.
We are again requesting members apply for LEAD certificate awardees. Recall that our Chapter led the nation with three LEAD recognitions this past year. Those included Linda Ha, Michael Tan, and Arlene Fedorchak.
We again expect our Chapter to lead the nation with new fellows achieving their FACP status. This past year we had 27 new fellows elected!
Michael Tan from Akron is our Membership Chair. His focus is retention and recruitment of members. His efforts resulted in an amazing number of new resident and student members along with an unprecedented number of members being promoted to fellowship. You can read more about Mike's efforts below.
Ohio chapter membership continues to be strong. Ohio Chapter member are responsible for having recruited at least seven new members. We have seen growth of over 6% since July 2012 with just over 5300 active members. The current recruit-a-colleague chapter (RACC) cycle ends on March 15. Help your colleague apply for membership through, and you as well as the Ohio Chapter will receive a bonus.
Once again our accomplishments reflect a stellar year. As always, I am very proud to be your Governor and sincerely hope that you become more involved in your ACP activities in our state.
We won the 2011 Chapter Excellence Award and certainly expect to receive this recognition for 2012.
Gregory Rouan, MD, FACP
---
Congratulations, Dr. Auron!

Congratulations to Moises Auron, MD, FACP who was selected to serve on the National ACP Council of Young Physicians Committee. Moises will represent all Midwest Chapters during his three year appointment.
As a committee member his task will be to advise the Board of Regents on enhancing the professional development and quality of life for young physicians, fostering their involvement in College activities, ensuring their professional needs are being met, and increasing the value of ACP membership for young physicians.
Midwestern Zone (IL, IN, IA, KS, MI, MN, MO, ND, NE, OH, SD, WI)
Moises Auron, MD, FAAP, FACP
---
News and Opportunities from the National ACP Office
Call for Resolutions for the Spring, 2014 IM Board of Governor's Meeting:
As in the past are you concerned about a practice or clinical issue or have an idea you'd like to suggest for a resolution from our Chapter? If so, please contact me and we will advance that through your Governor's Advisory Council (GAC) and onto the national level.
Initiating a resolution provides ACP members an opportunity to focus attention at the ACP national level on a particular issue or topic that concerns them. Participating in the Board of Governors resolutions process provides the ACP grassroots member a voice and allows you to shape College policy that impacts the practice of internal medicine. When drafting a resolution, don't forget to consider how well it fits within ACP's Mission and Goals. In addition, be sure to use the College's Strategic Plan to guide you when proposing a resolution topic.
If effecting change interests you, the deadline for submitting new resolutions to be heard at the Spring, 2014 Board of Governors Meeting is September, 2013. Members must submit resolutions to their Governor and/or chapter council. A resolution becomes a resolution of the chapter once the chapter council approves it.
Not sure how to begin drafting a resolution? Researching the College's position on an issue can give you a start. Visit the ACP Online homepage and click the "Advocacy" link in the right-hand, top margin to access ACP policy positions, read about recent ACP advocacy activities, or search the ACP's Public Policy Virtual Library (PPVL). Visit your chapter website, too, and click the link under "Advocacy" to access Electronic Resolutions System (ERS) where you can search past or proposed resolutions. A copy of the resolutions process is available on the ERS which furnishes more details on formatting resolutions, as well the process for submission, review, and approval.
---
2013 ACP Leadership Day
Daniel Sullivan, Chair the Ohio Chapter Health and Public Policy Committee
Please join us for Leadership Day in Washington, D.C. on May 21-22, 2013. We will meet at the Liason Hotel near the Capitol to receive updates on the important issues that affect our patients. We will then proceed up to the Hill to discuss possible solutions regarding quality and access with our elected officials. The energy of our Fellows, Members, and Associates makes this a rewarding effort. Together we can make a difference as health care is changing. Details will follow. Contact Dan Sullivan for any questions.
---
News from the Awards Committee
of the Ohio Chapter of the American College of Physicians by Dr. Joseph Myers
Dr. Myers and his committee awarded again the resident program participation awards to Gold - Riverside Methodist Hospital, Silver - University of Cincinnati Hospitals, and Bronze - Good Samaritan Hospital. In addition he initiated a similar award for student participation in Ohio. Those recipients were: Gold - University of Cincinnati COM, Silver - Cleveland Clinic Lerner COM, and Bronze - Case Western Reserve University SOM.
---
Membership Update
by Dr. Michael Tan
Our "SUPER" focusing on the professional needs of the current and potential members continues to be successful and serve as a best practice nationally for other chapters. We presented our model in New Orleans at the Board of Governors meeting during the Chapter Leadership Network as an invited presentation. This was extremely well received by all in attendance.
Again the American College of Physicians and the Ohio Chapter encourages all members to help strengthen the voice of internal medicine by recommending ACP Membership to colleagues. By joining the College, your colleagues will enrich their clinical knowledge and skills and have access to all of the ACP member benefits that you enjoy.
The Recruit-a-Colleague Chapter Rewards Program is ongoing through March 15, 2013.
To participate, simply forward to your colleagues the Membership application. To qualify for the program, your name must be listed on the recruiter line of this specially coded application.
Click to learn more.
---
Finance Committee
by Wayne Carlsen, Treasurer
Our chapter continues to remain fiscally solvent. You may recall in June 2011 the chapter having an ending balance of $164,551.02. That's compared to the average for 12 large chapters of $470,177.83.
In June 2012 our balance was $200,483.66. As you may note the chapter thusly did not increase dues during this year nor plans to next year.
Moreover we now have $140,000 in certificates of deposit in a laddered fashion that mature over 12 to 18 months. That coupled with our checking account reserves will allow us to have 1.54 years of our operating budget or cash on hand.
This may be more information than you wished to know but our Finance Committee led by Wayne Carlsen with additional members of Glen Solomon, Doug Federman, George Litman, myself, and our accountant Gina Ruthven is a highly functioning group. They plan on investing another $20-$40,000 in short-term CDs thereby allowing even further fiscal stability for our chapter.